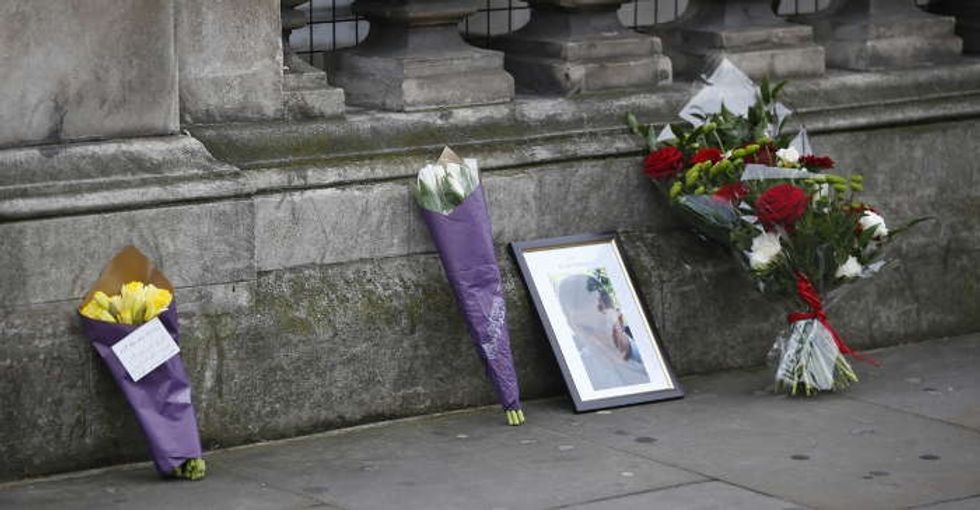 "I want to reassure all Londoners, and all our visitors, not to be alarmed," Khan said in a statement. Our city remains one of the safest in the world. London is the greatest city in the world and we stand together in the face of those who seek to harm us and destroy our way of life.
---
Around the same time, Donald Trump Jr. was criticizing the mayor on Twitter, digging up comments he made in an interview last September, which Trump interpreted as an attempt to downplay extremist violence.
Whether Trump had Khan right or not, there is evidence to suggest that the way government and media outlets react to violent attacks can amplify their power and incentivize the next one if not handled responsibly.
After the 2015 shooting of a Virginia journalist, reporter Zeynep Tufekci argued in The New York Times that relentless coverage of deadly assaults motivates future "lone wolf" violence. She cited an FBI analysis, a study by Arizona State researchers, and another study from the American Psychiatric Association, all of which conclude that single-minded public obsession with isolated violent events creates greater risk of copycat attacks.
In an analysis of the tactics of global extremist groups published last year, former Amnesty International policy director for terrorism, counter-terrorism, and human rights Tom Parker described provoking an overreaction as "Terrorism 101." When democratic governments take extreme measures in the wake of attacks, like increasing surveillance or over-policing specific ethnic groups, he argues, they often divide their own societies, turning victims of the crackdown from opponents to sympathizers and sympathizers to supporters.
In contrast, many Londoners are reacting by doing exactly what the mayor suggested: staying alert but otherwise keeping calm and carrying on.
"Today we meet as normal," Prime Minister Theresa May said, addressing a session of Parliament the day after the attacks, "As generations have done before us, and as future generations will continue to do, to deliver a simple message: We are not afraid."
Many residents echoed that message, pasting the phrase onto the iconic image of the city's Underground and spreading it across social media.
In an interview with CNN the day after the tragedy, Khan emphasized that his city would not be cowed.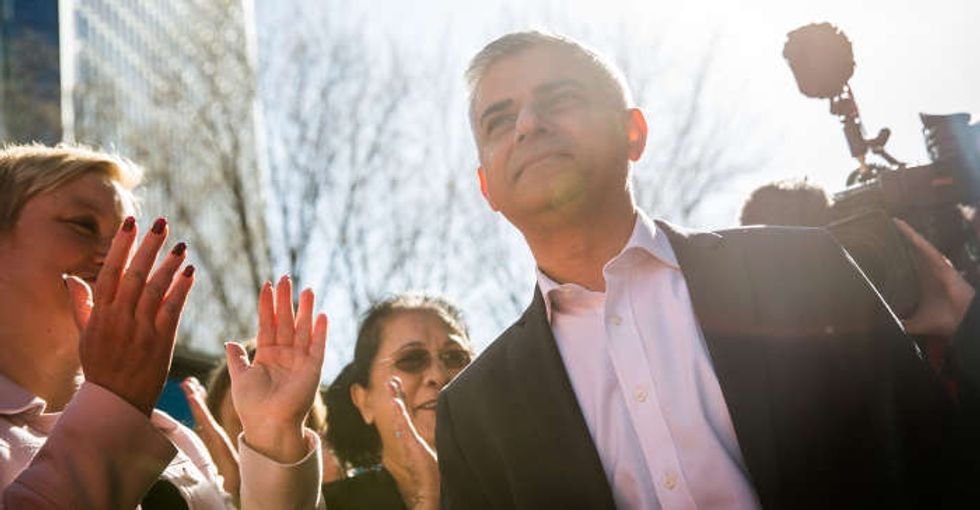 "Parliament is returning to normal today," the mayor said. "City hall is returning to normal today. Tourists are returning to London today. Businesses are returning to normal today. Just the thing that the terrorists hate."
Feeling grief and anger after an attack doesn't have to mean giving terrorists more power than they deserve — which, of course, is none at all.
Sowing fear and chaos is the central tactic in the violent extremist playbook. Londoners are showing that the best way to fight back is to feel their feelings while maintaining their characteristic stiff upper lip.
Yesterday, a depraved, violent maniac tried to break a city's spirit. For now, the people of London are not letting him win.
It's a model a weary world can take to heart.