Pop Culture
Jon Stewart's hilariously savage 3-minute rant against Chicago-style pizza never gets old
"It's not pizza, it's a casserole."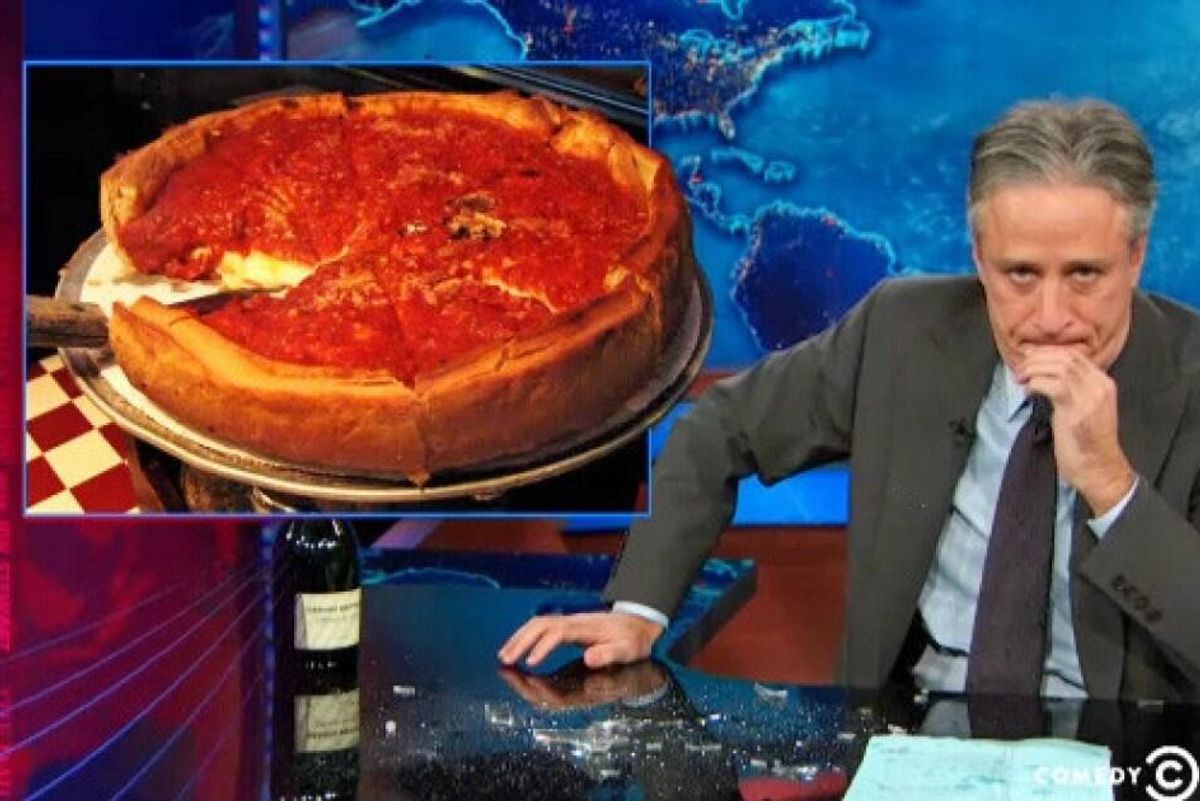 In late 2013, the cities of New York and Chicago were embroiled in a feud over which one had the taller building. At the time, Chicago's Willis Tower was the tallest skyscraper in the country, but it was challenged by the newly built One World Trade Center in Manhattan.

The One World Trade Center building was erected in the footprint of the World Trade Center.
The Council on Tall Buildings and Urban Habitat determined that the One World Trade Center building was taller because it had a spire on top that was part of the building's permanent architecture. Whereas the Willis Building was topped with antennae deemed to be a nonpermanent part of the structure.
---
Native New Yorker Jon Stewart, who was the host of Comedy Central's "The Daily Show" at the time, took the victory as an opportunity to settle another beef between the cities, which one has better pizza. Is it New York's thin-crust pizza or Chicago's deep-dish?
The passionate rant about something seemingly trivial was a fantastic example of why Stewart was so great as host of "The Daily Show."
"It's not pizza, it's a casserole," Stewart says of Chicago's deep-dish delight.
"I'm surprised you haven't thought to complete your deep-dish pizza by putting some canned onion rings on top of it," Stewart continued. "It's a cornbread biscuit which you melted cheese on and then in defiance of man and God and all things holy, you poured uncooked marinara sauce atop the cheese. Atop. The cheese. On top!"
He went on to call the Windy City's pie an "above-ground marinara swimming pool for rats."