Heroes
Italy explodes in song as the entire country lives under coronavius quarantine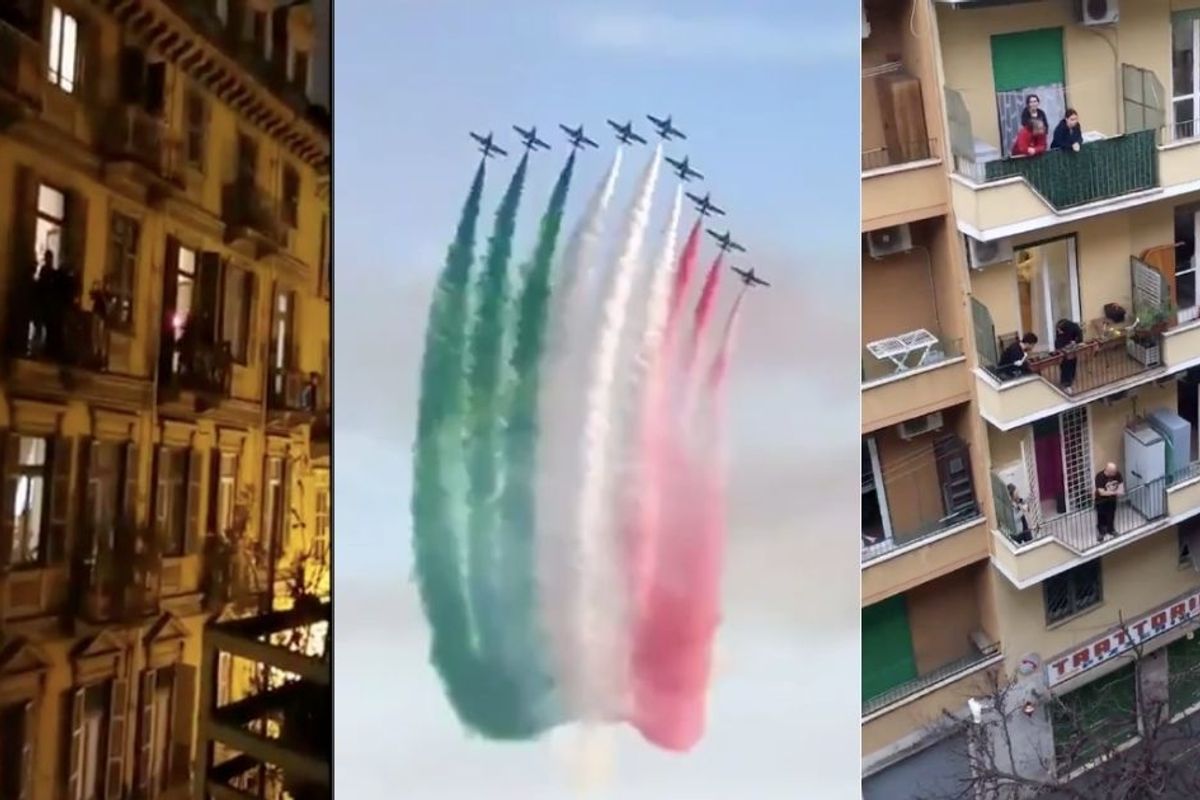 Italy has been hit harder by the coronavirus than most nations so far, and the entire country is currently under mandatory lockdown. All businesses except supermarkets and pharmacies are closed. No one is allowed to leave home except to make solo trips to get groceries or medicines.
What do you do when you have 60 million people quarantined inside their homes?
In Italy, you step out onto your balconies and sing with one another.
---
The past few days, the world has seen what resilience and solidarity looks like under dire circumstances as Italians in city after city share videos of neighbors making socially distanced music together. And people who are looking for bright lights in the midst of pandemic uncertainty—so basically, all of us—are loving this expression of the Italian spirit.
Sometimes it's one individual serenading the neighborhood:
But in many places, it's a community affair.
Check out people singing in Naples:

In Turin:

In Benevento:

In Siena:

In Sicily:
In Rome:
Even the Italian Air Force is using the power of music—and the power of Pavarotti's voice—to uplift the nation. Watch Air Force jets create an Italian flag out of thin air while the opera favorite belts out "Nessun Dorma." The single plane apparently represents the virus while the formation of planes overpowers it with the Italian flag. Chills.

Beautiful show of the human spirit, Italy. The world is with you.