Is This What You Think A Geek Looks Like? Well She Does. So Deal With It.
Why are people like comic book illustrator and misogynist Tony Harris so determined to shame geek girls and their "boobies" out of comic conventions? Not being a dude or a misogynist, I can't say for sure. But can we at least acknowledge the very real truth in what this woman isn't supposed to say about the culture of comics and fandom at 5:36? Oh, and just try not to applaud at 6:51 when she makes the point that should really end this whole freaking discussion once and for all. 
12.21.12

The full text of Tony Harris's original Facebook post is below (warning: bad grammar, misogyny, general dickishness), so read it, then jump to 3:56 for her response. 

---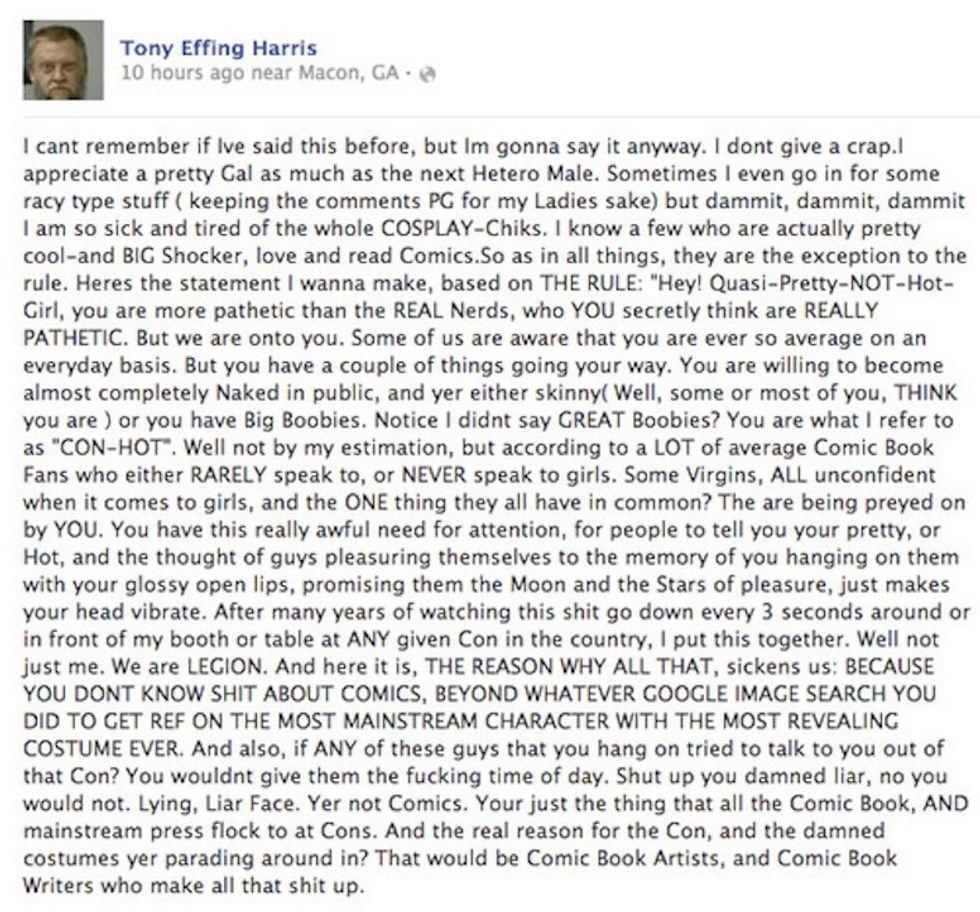 More