Education
Artist takes the best 'good news' stories and transforms them into masterful illustrations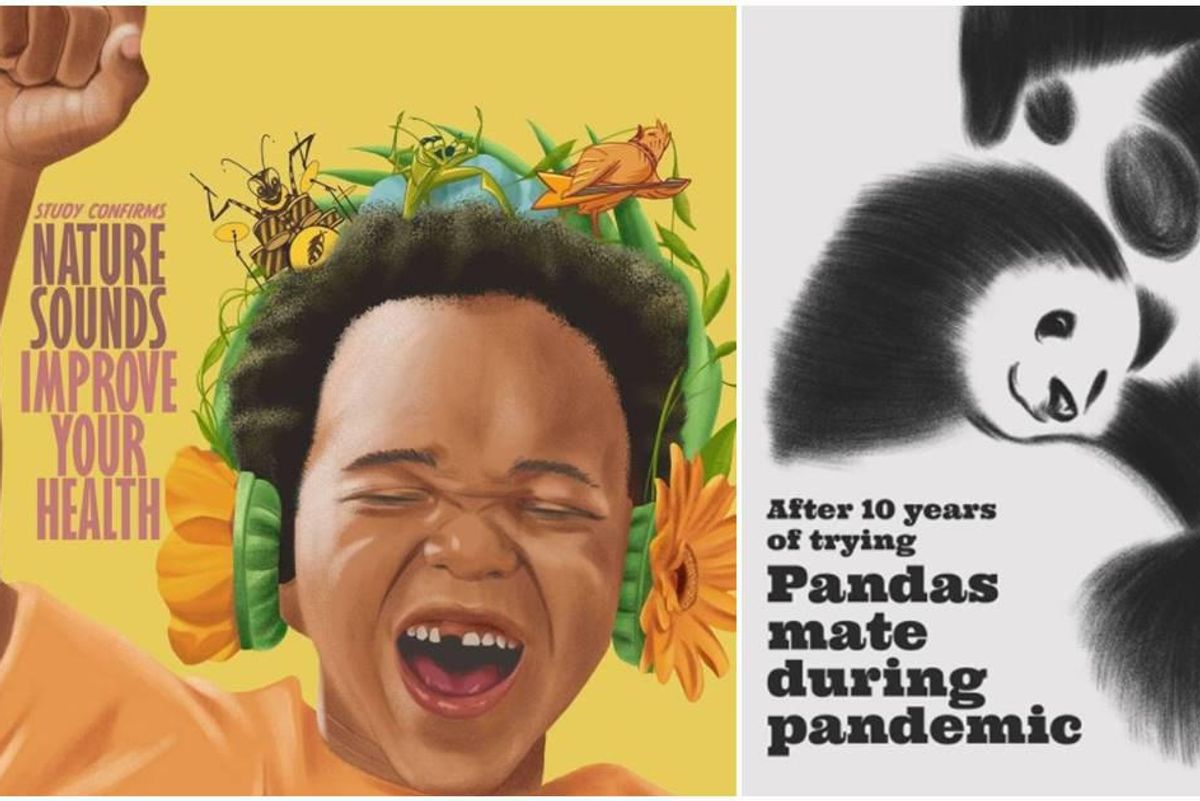 via Unnewscessary. Used with permission.
At Upworthy, we know a thing or two about the challenges that come with trying to spread good news in a world that tends to thrive on negativity. There are two main reasons why bad news makes the headlines, whereas the good stuff tends to be hidden on the back page.

First, people have evolved to pay attention to things that could be a potential threat. Hence, why crime, war,and political outrage are usually the top stories of the day. Second, good news sometimes doesn't happen overnight.
"Obviously sudden, noteworthy, and rare events are the ones that make headlines, whereas long-term slow, steady, incremental progress is just not as interesting," Chelsea Follett, Editor of Human Progress, another positivity site, told Upworthy.
An illustrator has created a wonderful Instagram page where he illustrates good news headlines so "so you won't forget them," he told Upworthy.
---