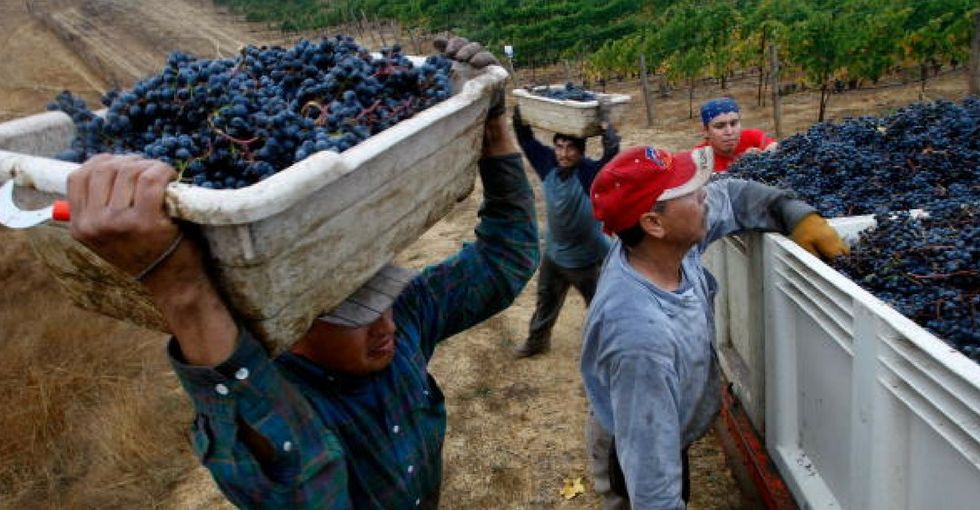 Some people believe that undocumented immigrants exploit our system and get loads of free benefits. It's not true.
There's a lot of confusion about immigration, which is understandable. It's a complex issue, with a lot of gray area. But there are many myths being perpetuated about undocumented immigrants that create an unnecessarily murky picture of the reality.
One of those myths is that people migrate to the U.S. and cross the border illegally so they can receive public benefits without contributing anything to our system. But that's not true.
---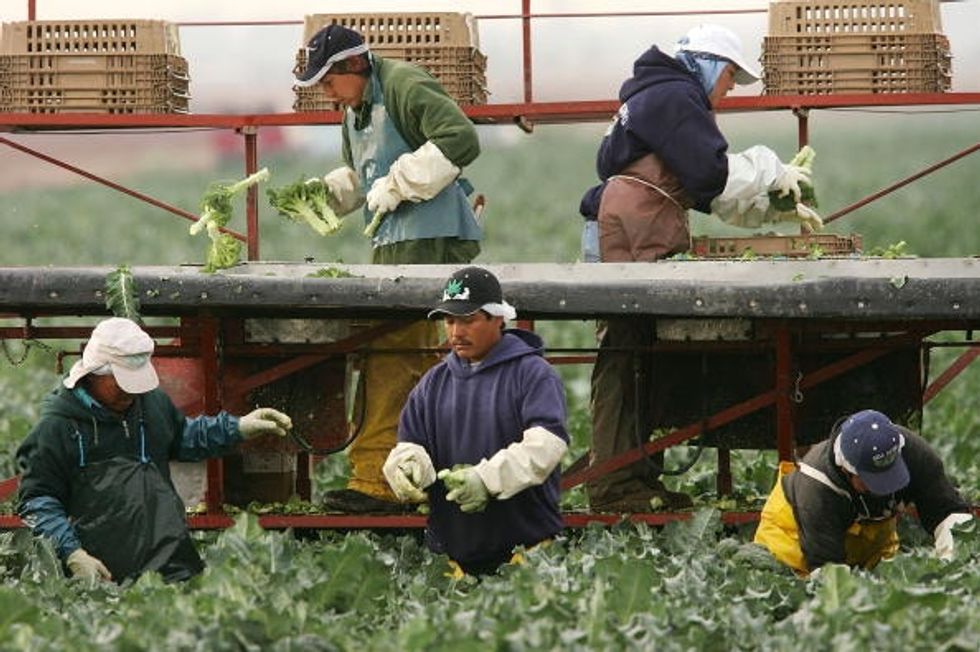 Photo via Robyn Beck/Getty Images.
The notion that undocumented immigrants are coming here and stealing from our benefits system is simply false.
And it's not the only myth being perpetuated. President Donald Trump has repeatedly pushed rhetoric about illegal immigration and crime, going so far as to establish a hotline specifically to report crimes committed by suspected illegal immigrants and parading around victims of crimes committed by illegal immigrants (and bizarrely autographing the dead victims' photographs, but that's another story).
@realDonaldTrump Except that more immigrants actually means less crime: https://t.co/e9nZAd4y2T #immigrants… https://t.co/PUXHv6qJaX

— Juliana Helene (@Juliana Helene)1529885749.0
Study after study shows that illegal immigration does not increase crime and there is no clear evidence that illegal immigrants are statistically more likely to commit more or worse crime than native-born Americans. (Simple logic would also dictate that people living some place illegally would try to avoid breaking the law so they wouldn't be deported.)
The facts simply don't support the idea that undocumented immigrants are a drain on the system or that they increase crime. While there may be legitimate arguments to be made for revamping our border policies, the arguments many people use for cracking down on illegal immigration simply don't hold up against the facts.