Democracy
In the midst of tragedy, the everyday heroes in Ukraine are moving people around the world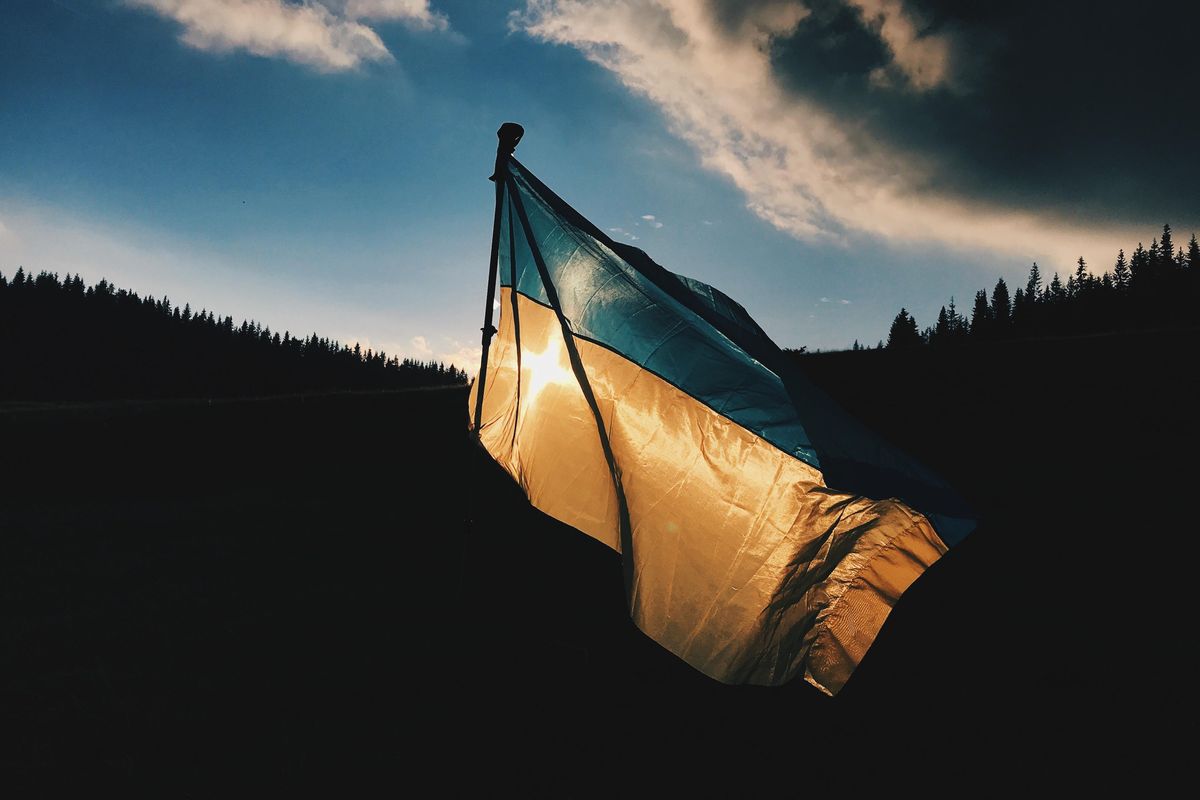 The world watched, holding its collective breath as Russia threatened to invade Ukraine. For weeks, as Russia teased the sovereign nation with military exercises along the country's border and the soldiers moved tanks this way and that, we saw Ukrainians preparing to defend their land. Citizens practiced aiming with guns made out of wood, while others learned to properly use knives in hand-to-hand combat. The citizens of Ukraine had no intention of allowing their country to be overtaken, and now, in the midst of the invasion, we get to see Ukrainians show who they really are.
People have fled to safety but many have stayed behind to fight, some you wouldn't expect. A former beauty queen, Anastasia Lenna, Miss Grand Ukraine 2015, revealed on her Instagram account that she traded in her crown and sash for military fatigues and an automatic rifle. In one of her posts, she writes "everyone who crosses the Ukrainian border with the intent to invade will be killed." Lenna's Instagram stories have been filled with calls to action, including praise for the men and women fighting to protect their country.
---
An 80-year-old man showed up to join the Ukrainian army carrying only a small overnight bag that contained two T-shirts, an extra pair of pants, a toothbrush and a few sandwiches for lunch. He was joining for his grandkids, he said. Another elderly person stood in front of a Russian soldier to confront him about why he was in Ukraine. The woman called the soldiers occupants and fascists, before offering the soldier sunflower seeds, stating "take these seeds and put them in your pockets, so at least sunflowers will grow when you die here." Sunflowers are Ukraine's national flower.
While bombs are dropping, shots are being fired and sirens blare in Ukraine, nurses and doctors are caring for NICU babies in a makeshift bomb shelter. The babies, some of which look only hours old, were from the neonatal intensive care unit (NICU) in Dnipro in Eastern Ukraine. Some of them were having oxygen hand-pumped into their lungs by the nurses who were attending to them. The infants were taken to the bomb shelter as Dnipro was struck by missiles.
Newborn infants from the neonatal intensive care unit at a children\u2019s hospital in Dnipro, in eastern Ukraine, were moved into a makeshift bomb shelter on a lower level of the building on Thursday. https://nyti.ms/3JVlEQa\u00a0pic.twitter.com/kWud9ktt2P

— The New York Times (@The New York Times) 1645759206
Ukrainian athletes are showing up to defend their motherland. Vlodymyr Bezsonov, a 63-year-old football legend, took up arms to defend Ukraine from Russia. In a short video, he explains that he's joining his country's fight. Two heavyweight boxing champions, Vitali and Wladimir Klitschko, both multimillionaires with the means to escape, stayed behind to fight alongside their fellow Ukrainians. Vitali, who is the mayor of Kyiv and the son of a former general in the Soviet Air Force, told "Good Morning Britain," "I don't have another choice, I have to do that."

Former heavyweight champion Vitali Klitschko, the mayor of Ukraine's capital of Kyiv, plans to take up arms to defend against Russia's invasion along with his brother, Wladimir. \n\nMore: https://es.pn/3sg25vX\u00a0pic.twitter.com/LVrvuthAna

— ESPN (@ESPN) 1645748465
Stories such as these are not limited to the handful here. There are stories of everyday heroes taking up arms, helping their fellow Ukrainians through whatever means necessary, occurring throughout the war-torn days and nights. Ukraine never had the idea to surrender, and the spirit of their people is no less than inspiring.