Democracy
'Mama, this is so hard'—fallen Russian soldier sends heartbreaking text before his death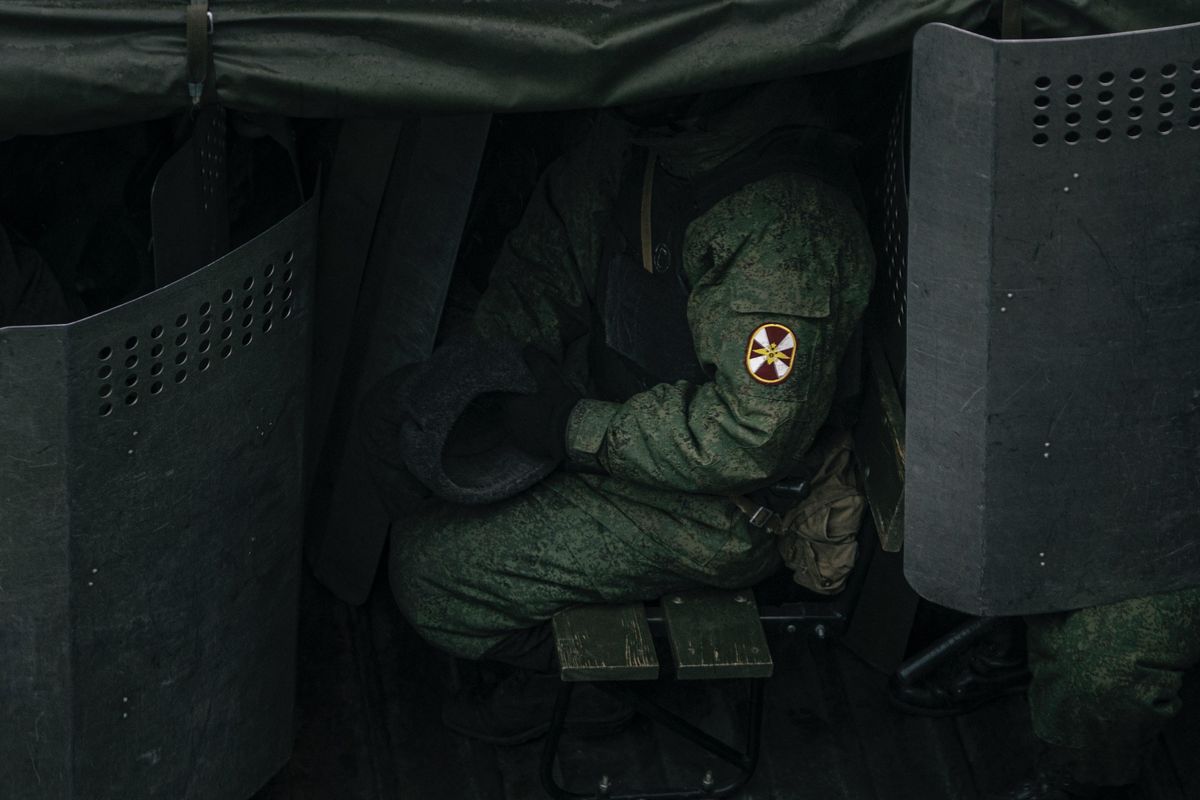 In his final moments, a fallen Russian soldier reached out to his mother. His words are full of regret, confusion and fear.
The text reads:
"Mama, I'm in Ukraine. There is a real war raging here. I'm afraid. We are bombing all of the cities together, even targeting civilians. We were told that they would welcome us, and they are falling under our armored vehicles, throwing themselves under the wheels, and not allowing us to pass. They call us fascists. Mama, this is so hard."
This was after his mother worriedly asked about his whereabouts, why he hadn't responded to her. She wanted to send her son a package, something to bring the comfort of home. You know, like moms do. She'll never get to send that package. Or see her boy again. Only minutes later, he was killed.
---
A transcript of their conversation was read aloud by Ukrainian Ambassador Sergiy Kyslytsya in front of the U.N. General Assembly as an earnest call to "visualize the magnitude or tragedy" caused by Russia's invasion.
Ukrainian Ambassador to the @UN @SergiyKyslytsya reads text messages between a Russian soldier and his mother moments before he was killed.⁰

"Mama, I'm in Ukraine. There is a real war raging here. I'm afraid. We are bombing all of the cities...even targeting civilians." pic.twitter.com/kbWYZfbSpE

— CSPAN (@cspan) February 28, 2022
And the tragedy is indeed massive. This is an act of violence and corruption that leaves both the people of Ukraine and the people of Russia as rubble in the fallout. While the streets of Ukraine fill with the smell of smoke and sound of gunshots, cities in Russia are filling up with anti-war protestors, many who have been detained despite peaceful demonstration. It's a huge risk, one with severe consequences.
Even the Russian soldiers, like the man mentioned above, are victims in their own right. Earlier on Monday, the MFA of Ukraine's Twitter account posted, "Russia promised its soldiers they would be greeted in Ukraine with flowers. Russia has been lying for years about how the Ukraine authorities are keeping Ukrainian people in 'captivity'."
In a country where only government-sanctioned, Putin-approved propaganda is allowed in the media, Russians by and large are being fed one grossly illegitimate narrative. Namely, that Ukraine is a dictatorship and that Russia's use of force is a necessary and defensive act. With that kind of coerced vitriol, it's no wonder that half the population voted that military force was justified.
This young man was made to believe he'd be doing something heroic, and he died under that illusion. And he is one of many.
And yet, in the chaos of misinformation, the words of this dying man offer a sobering dose of brutal reality that shoots straight to the heart. The losses caused by this attack are irrefutable and irrevocable. It is a horror happening on both sides. Russia itself is not the enemy here. Deception, greed and the brutality of an immoral leader are to blame.
More sons and daughters will be lost. More mothers and fathers will wonder whether that next text message will be the last. The real tragedy of war is that it destroys while promising reconstruction.There are no victors, only survivors.
This is only the newest incident that sheds a light on the devastating effect of the "us versus them" mentality. As we continue to read gut-wrenching headlines, it's important to quiet the voice that longs to demonize an entire people for the lack of virtue of one man (and his followers). Just as it is important to practice good social media hygiene during these times, it is crucial to practice empathy. In a time of mindless violence and toxic division tactics, connection is one of the few things truly worth fighting for.