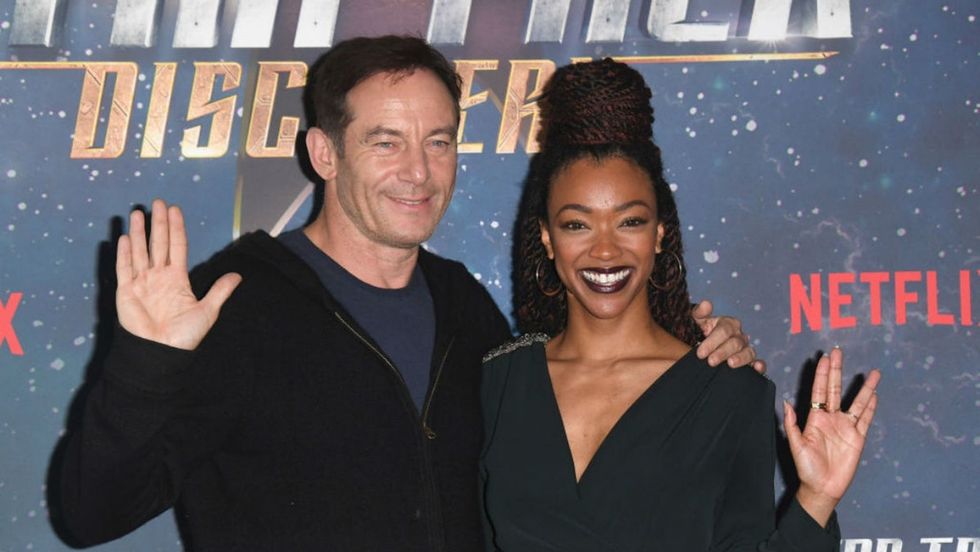 Though details are still emerging, it appears that Clarkson, a veteran director of episodes of acclaimed shows like "Jessica Jones" and "Orange Is the New Black," will direct the fourth installment in the J.J. Abrams-led film reboot of the long-standing science fiction series.
Abrams is also reportedly co-producing the film with a woman, bringing back Hollywood veteran Lindsey Weber, who co-produced the last Trek film in 2016.
---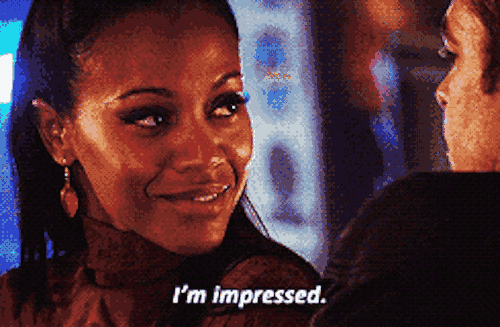 GIF from "Star Trek."
"Star Trek" has a long history of inclusion.
50 years ago, the original "Star Trek" made history with the first interracial kiss on TV. Gene Roddenberry's future was one where humanity had moved beyond divisions of race and gender. It's easy to forget now, but one of the show's main heroes was of Russian origin, during the height of the Cold War. And George Takei's "Sulu" is considered one of the first positive on-screen portrayals of an Asian-American.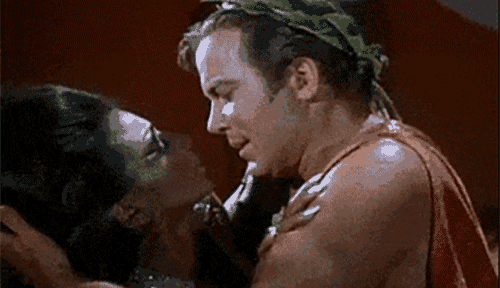 GIF from "Star Trek."
That theme has been continued throughout Trek's various iterations. When "Star Trek: The Next Generation" premiered, the series' famous prologue "Where no man has gone before" was replaced with the gender neutral "Where no one has gone before."
The newest show in the series canon "Star Trek: Discovery," has pushed inclusion even further, featuring a black woman as the series lead, a more racially and culturally diverse cast, prominent LGBTQ characters, and more diverse talent behind the scenes as well.
"Star Trek has always been pictorial of diversity and inclusion and universality," star Sonequa Martin-Green said before Discovery's premiere.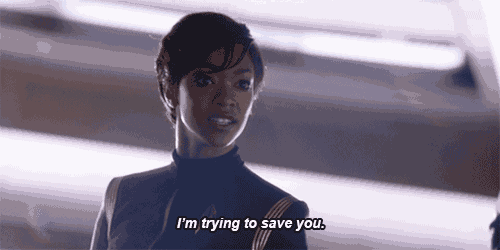 GIF from "Star Trek: Discovery."
Greater inclusion in Hollywood is the right thing to do and it leads to better entertainment for all of us.
The question foremost on most fans' minds is whether the movie or TV show they're watching is going to be any good. All the inclusion and diversity in the world won't amount to much if no one pays attention.
That's why it's all the more encouraging to see films like "Black Panther," "Wonder Woman," and "Get Out" find groundbreaking success both commercially and critically.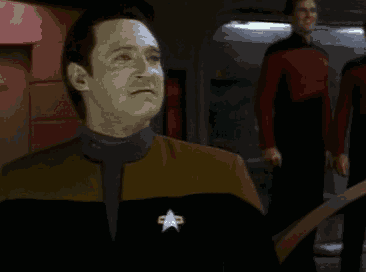 GIF from "Star Trek: The Next Generation."
People want to see more diverse stories told from a broader range of people and places. It also just happens to be the right thing to do. And that should give Star Trek fans, and people who care about greater inclusion in Hollywood, a lot to be excited about.