Heroes
After attempting suicide, one man has found purpose cleaning up hateful graffiti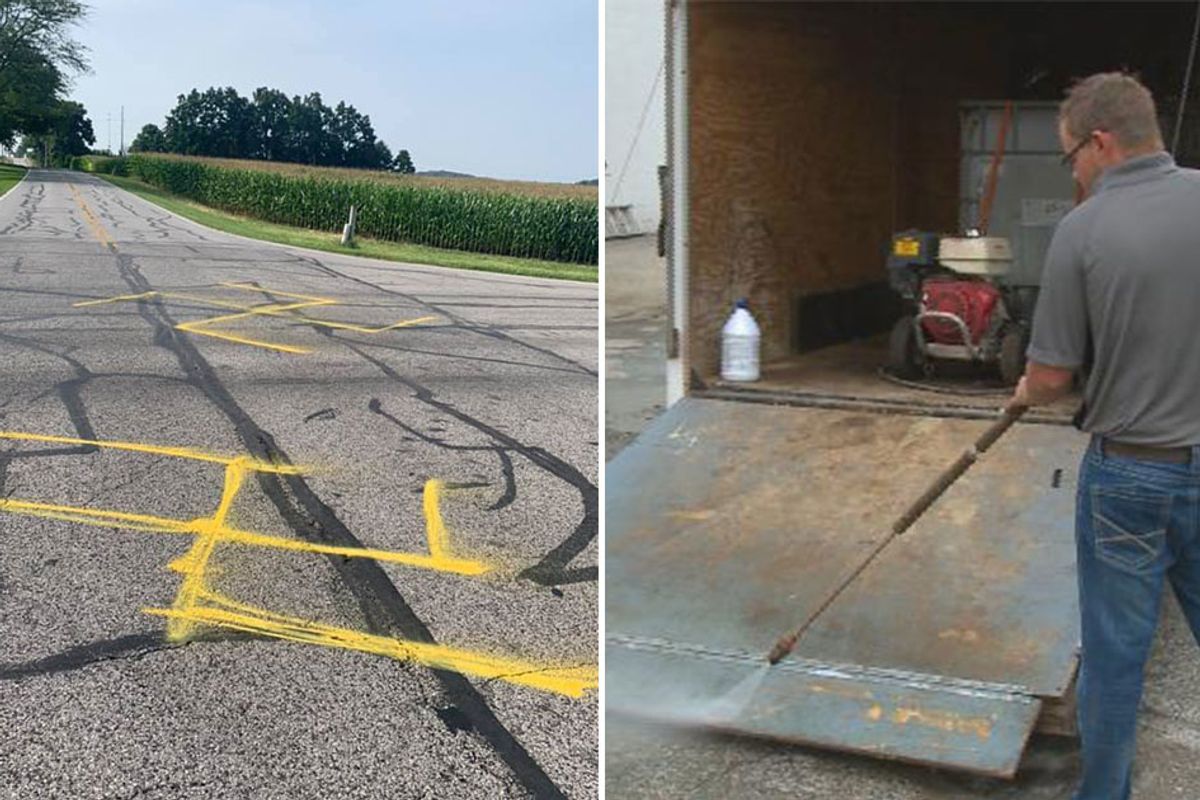 Dennis Bonifas / ABC 13
Just five months after attempting suicide, Dennis Bonifas has found a new purpose in life in the form of volunteer work.
The Ohio resident, who suffers from bipolar disorder and schizophrenia, has been spending his spare time cleaning up hateful and racist vandalism in his area.
"I've grown a lot since then and now it's time for me to help give back, and this is just one of the ways that I can do it," he told ABC 13.
Bonifas owns B & D Powerwash and Painting Services in Swanton and said he got the idea to donate his time and resources after seeing a post on Facebook about several swastikas that had been spray painted on a nearby street, the news station reports.
Deciding to do something about it, he took his equipment to the vandalized area and cleaned it up for free.
---
"To the person who spray painted hateful Swasticas [sic] on the road at 5-2 and j. Grow up let go of hate it's 2019 and we don't have time for any of that. Lucky for you I have a power washer mounted in a trailer and the message you were sending goes against my moral compass so I decided I would remove them for you. Hope your day gets better," Bonifas wrote on his Facebook page.
He's also tackled other heavily vandalized parts of the city, including a bridge that has "probably a thousand different pieces of graffiti." But for Bonifas, the work is therapeutic.
"[It's] very rewarding to be able to do something and then put a smile on my face and it actually helps my mood a lot," he told ABC 7.
Bonifas is encouraging others to report any graffiti they find to him so he can keep cleaning up his community.

"If you are in or around the northwest Ohio southeastern Michigan area and see discriminatory, racist or disrespectful graffiti let me know. In most cases I'll come out and clean it for free because we don't need this crap around," he wrote on Facebook.
Bonifas is the perfect example of how anyone can make a difference, no matter how small the act. We need more people like him in the world stepping up to make a positive impact.
If you or anyone you know needs help, please reach out to the National Suicide Prevention Lifelineat 1-800-273-8255.