Culture
Alicia Silverstone recreated classic 'Clueless' scene with her son for movie's 26th anniversary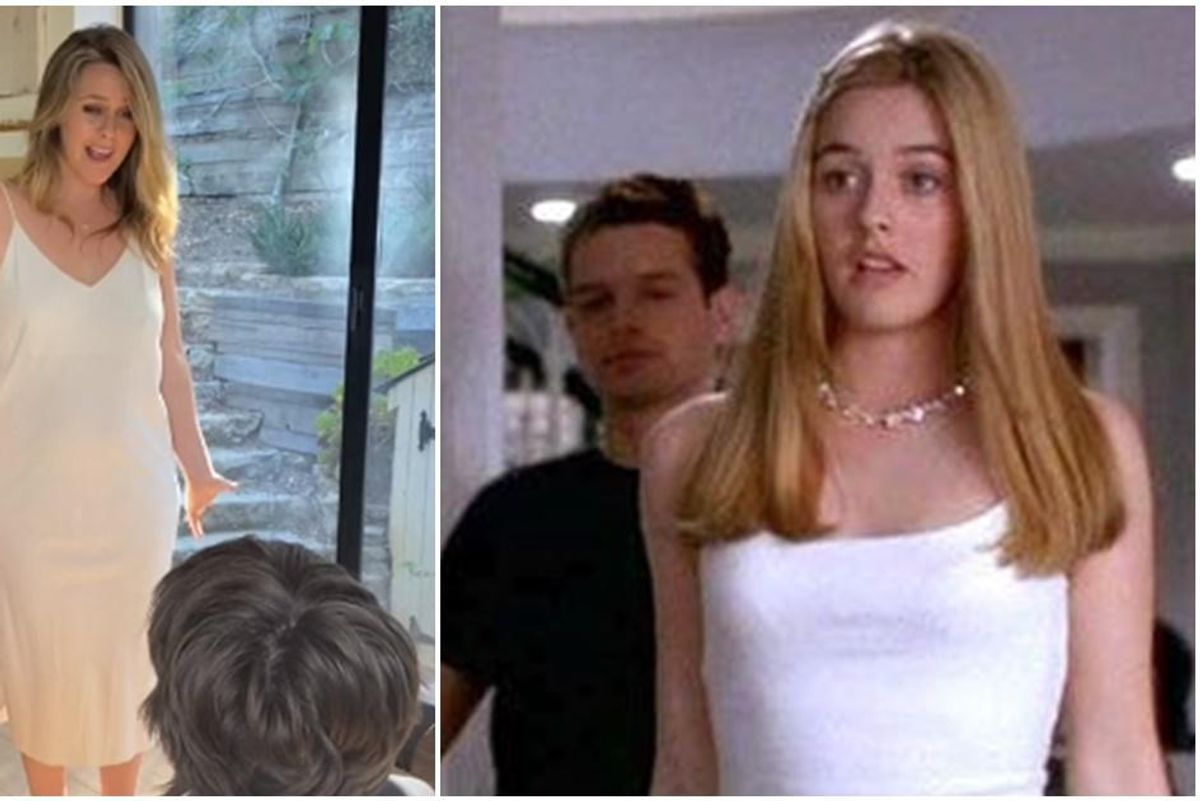 via Alicia Silverstone / TikTok
It's hard to believe that "Clueless" is 26 years old. It arrived in theaters on July 19, 1995, and what began as the sleeper hit of the summer would go on to become one of the most popular teen movies in film history.

The popularity of "Clueless" has spanned generations. "It was written and directed by a Boomer, marketed to Gen X, made a contemporary classic by millennials and transformed into a point of nostalgia by Gen Z," Matthew Jacobs at HuffPo writes.
It also launched the career of the film's stars Alicia Silverstone and Paul Rudd.
---
To celebrate the film's anniversary on Monday, Silverstone got back into character as Cher Horowitz and cast her 10-year-old son, Bear Blu, in the role of her father who was originally played by the cantankerous Dan Hedaya.
The two recreated the famous scene where Cher is ready to go out but gets stopped by her father for wearing a skimpy Calvin Klein dress he says looks like "underwear."
Here's the original scene.
💡 Clueless: It looks like underweah (Calvin Klein scene) | ccwww.youtube.com
Here Silverstone recreating the scene with her son lip-syncing Hedaya's lines.