Well Being
108-year-old woman credits her longevity to one thing: champagne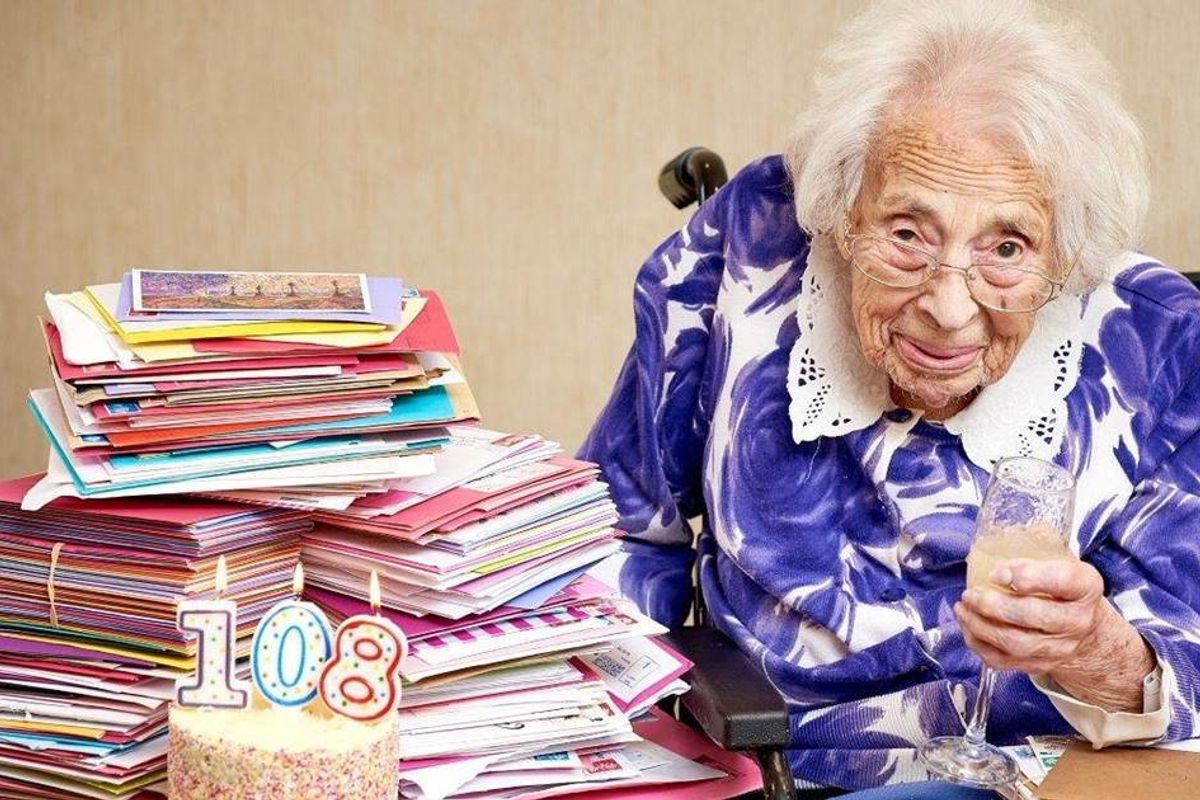 Dorothy Flowers recently celebrated her 108th birthday at the Southlands Care Home in Harrogate, North Yorkshire in England.

When Flowers was born back in 1911, humans had just learned to fly, the first World War was on the horizon, and nobody would know what a selfie was for at least 90 years.
It feels nearly impossible to imagine the changes that Flowers has seen over the years. She's lived through two world wars, the invention of radio, television, and the Internet.
---
But it seems that she made it this far because she knew how to take it easy every once in a while.
She credits her longevity to drinking a glass of champagne occasionally. So cheers to you, Dorothy Flowers!

To celebrate Flowers's 108th, the care home put out a call for birthday cards, and Flowers received 650 of them.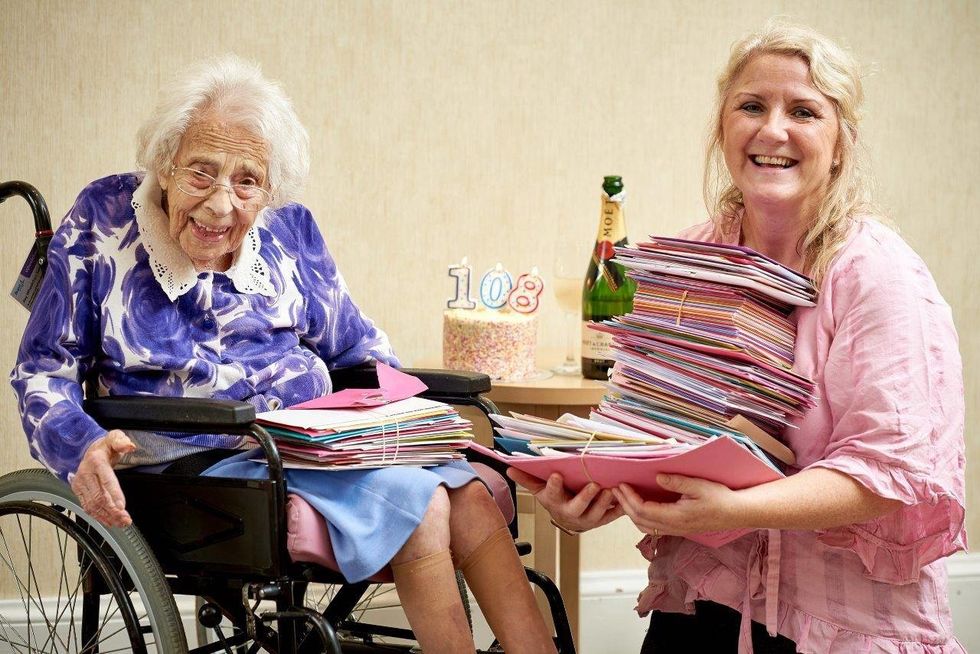 via Facebook / Bupa UK
Flowers may not be too far off the mark by crediting her longevity to drinking champagne. A recent study published in Wine Spectator shows that moderate, daily wine drinkers live longer than those who do not.

The 90+ Study, an ongoing project by the University of California at Irvine Institute for Memory Impairments and Neurological Disorders, looked at a variety of lifestyle habits to see how they impact longevity.
The study found that those who drank two glasses of wine or beer a day had an 18% reduced risk of premature death over those who abstained.
Researchers haven't provided any specific reasons as to why those who drink on a daily basis live longer. But we should take their word for it.
In an email to Wine Spectator, Dana Greenia, a co-investigator of the 90+ Study said, "Simply, people who drank moderate amounts of alcohol or coffee lived longer than those who abstained."

One of the oldest people on Earth and a team of scientists all agree that boozing it up a little every day can help you live longer. Pop a cork on a bottle champs tonight and if anyone judges you, tell them you're only doing it for your health. We're sure Dorothy Flowers would approve.
Cheers.