Joy
Retired Tuskegee Airman is asking people to send him cards to celebrate his 100th birthday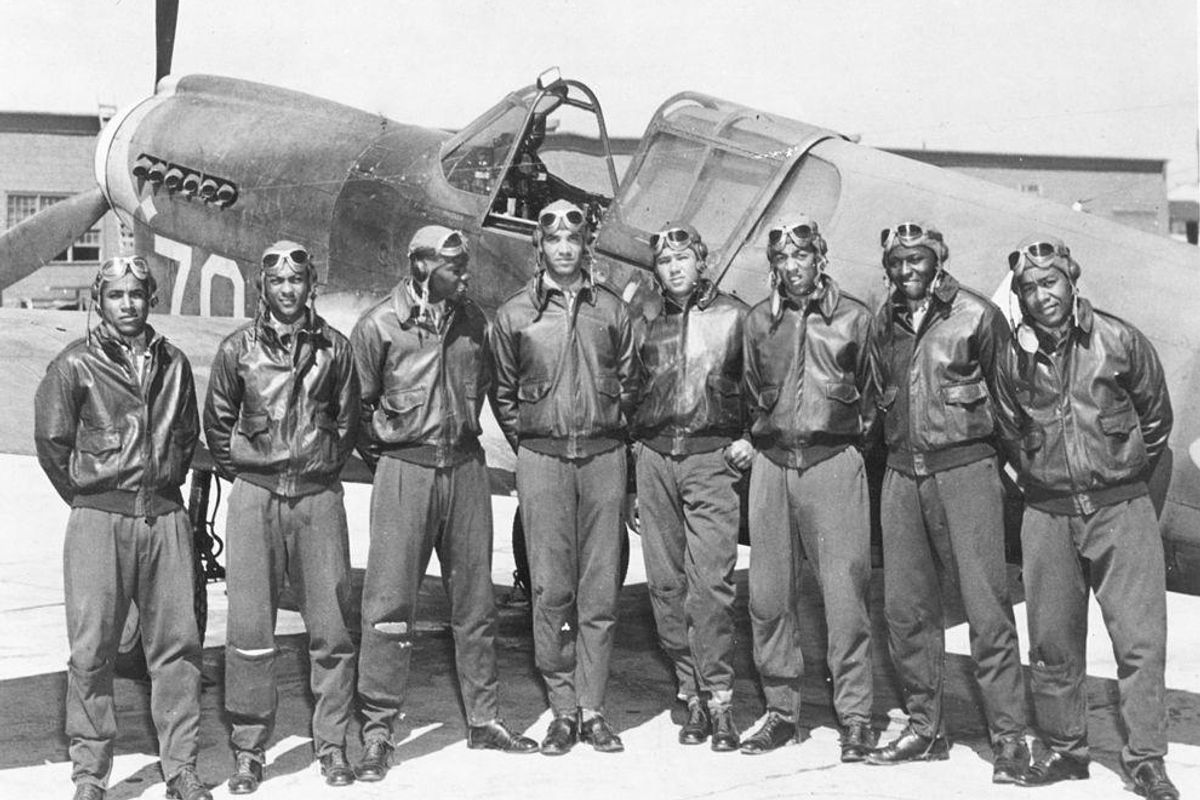 Every year, we take another trip around the sun, should we be so lucky. People celebrate their birthdays in all sorts of ways. Some buy a fancy dress complete with a professional photoshoot and a party with a thousand of their closest friends, while others are content with an episode of their favorite TV show and a bag of popcorn. A retired Tuskegee Airman who is coming up on a huge milestone birthday has decided to celebrate by getting birthday cards from people across America. Retired Sgt. Victor Butler is turning 100 on May 21, 2022 and is believed to be the last surviving Tuskegee Airman in the state of Rhode Island.
The name comes from the Tuskegee Army Air Field in Alabama where the first Black Army Air Corps fighter pilots to fight in World War II were trained. The tails of their planes were painted red, earning them the nickname "Red Tails." At the Tuskegee Army Air Field, 932 pilots were trained but there were thousands of others trained as mechanics, cooks and assistants who were all part of the experience. Eventually the U.S. military was desegregated in part due to the encouragement received after the phenomenal efforts of the Red Tails during the war.
---
Butler was trained as a mechanic and recounted some of his experiences when speaking to WJAR saying, "Being in Tuskegee, Alabama, it wasn't very acceptable to white people for Black soldiers to be walking around." People were able to get a glimpse into the training, treatment and heroism of the historical group of airmen in the movie Red Tails that was released in 2012.
Though his home is full of medals and other memorabilia from his time in the service, he says he passes the time putting together puzzles and he wants very little for his birthday. Butler says his birthday is "just another day," but he would like for people to send him birthday cards. Victor says "Oh, I'll read every one." While talking to the news station, he also took a moment to share his observation and gratitude saying, "There are so many people that have lost their home and I am very fortunate to have a nice home and wife and my family who come to visit me often."
Butler made sure to include some life advice while taking a break from his puzzles: "Just enjoy life as it is. Be thankful," he said. "I'm thankful that I have a nice wife and a nice home to live in." What a great way to show appreciation to someone who not only helped fight in a World War but is turning a whole century old, by granting his birthday wish. It's not every day we get to interact with folks whose lives made it into history books.
If you would like to send a card to Mr. Butler, you can send them to:

Victor W. Butler
C/O Gary Butler
P.O. Box 3523
Cranston, RI 02910