Joy
10 things that made us smile this week​
Upworthy's weekly roundup of joy.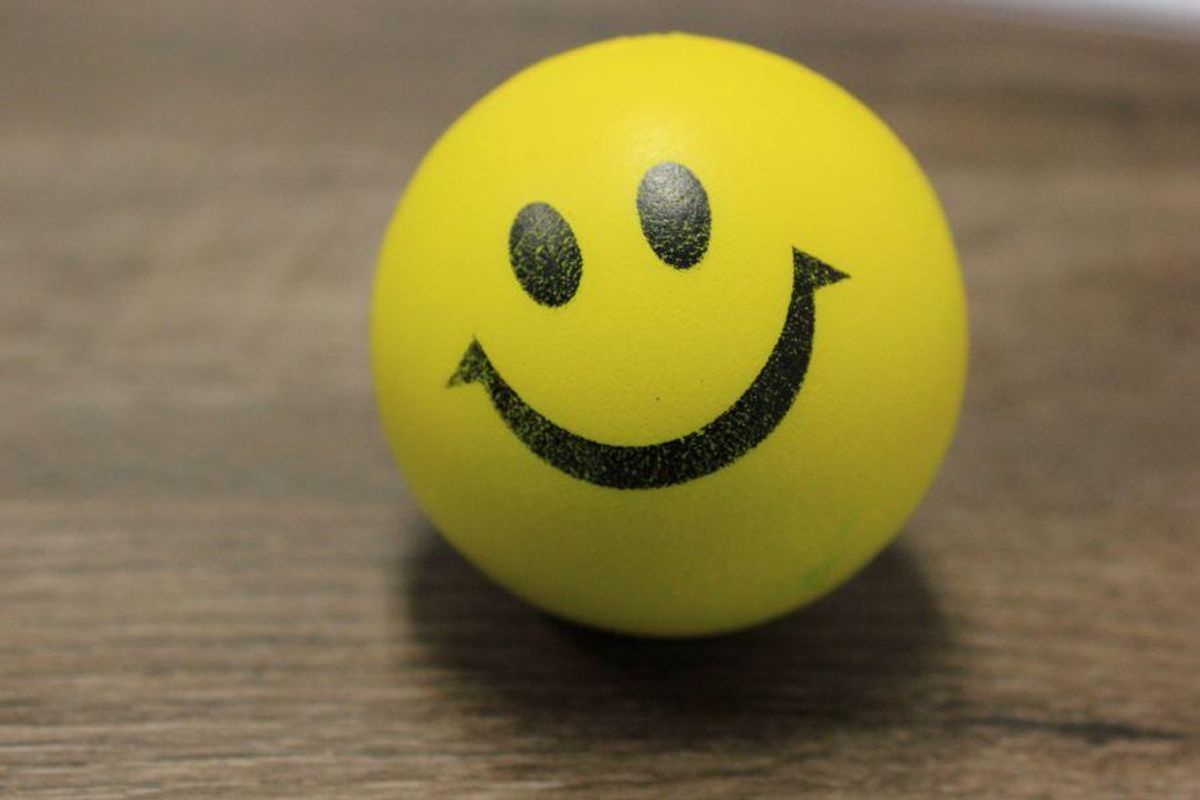 Photo via br_ruy/Canva
Did you know that baby owls' heads are too heavy for their little bodies to hold up all the time, so they sleep on their stomachs and it's the cutest thing ever?
Did you know that otters like to have their hands rubbed by humans?
Did you know that Kevin Bacon singing a Beyoncé song with his guitar while being surrounded by goats was a thing?
There's so much to learn in this week's list of things that made us smile!
---
From our adorable animal friends to our awesome fellow humans doing awesome things, here are 10 delightful finds from around the internet to lift your spirit and give you a feel-good boost.
Otter loves it when a human holds and rubs its little hands and the bliss is too much.
\u201cPetting the hands of an otter..\ud83e\udda6\ud83e\udda6\ud83e\udd70\u201d

— \ud835\udd50o\u0334g\u0334 (@\ud835\udd50o\u0334g\u0334) 1662044485
Look at that face. I get it, little otter. Hand massages are highly underrated.
Baby owls sleep on their stomachs because they can't hold their honking heads up for too long.
\u201cI just discovered that baby owls sleep on their stomachs cause their heads are too heavy and I can\u2019t stop laughing\u201d

— Today Years Old (@Today Years Old) 1661972617
This is one of those things that sounds fake, but isn't. Dr. Heather Hinam, conservation biologist, confirmed it. Entirely too hilarious.
Speaking of owls … the way owls run looks like a cartoon.
\u201cI just learned how owls run and it might be my favorite thing right now.\u201d

— Today Years Old (@Today Years Old) 1661556407
Oh my gosh, why are their legs so long and why do they look like they're picking up their trousers and sneaking around? Can't handle it.
Bono made a sweet animatic honoring his 40-year marriage to his wife, Ali.
\u201c40 years ago today, Bono married his soulmate, Ali. In a new animation featuring an excerpt from Bono\u2019s upcoming memoir, SURRENDER: 40 Songs, One Story, he recounts a special day\u2026 their wedding. #SurrenderMemoir\u201d

— U2 (@U2) 1661947187
Bono and Ali started dating the same year that U2 formed and 40 years later he still refers to her as his "soulmate." Four decades is an impressive run for any couple, but practically unheard of for a world-famous rockstar. (I see you, Jon Bon Jovi!) Read the full story here.
These brothers caring for their baby sister after she fell asleep in her high chair is so dang sweet.
No idea what the backstory is on these kiddos, but clearly they've been raised to take good care of their sister. The way the older one jumped into action and the smile on the younger one's face before he snuggled her up are just precious.
Kevin Bacon sings Beyoncé surrounded by goats in the most unexpectedly delightful video.
\u201cHot day, hot song. The goats and I are feeling Heated, @Beyonce. Loving this track. #GoatSongs #Renaissance\u201d

— Kevin Bacon (@Kevin Bacon) 1661708053
This is the cover no one asked for but everyone finds themselves bopping to. What a combo. Read the full story here.
This 3-year-old loves her "Creepy Chloe" doll and Disney embraced her in the best way.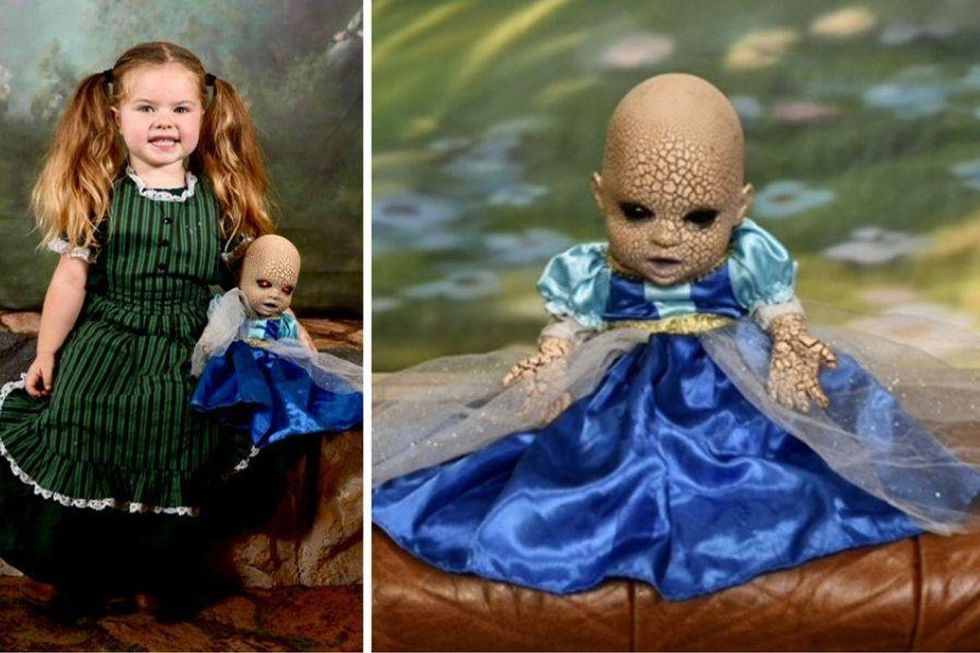 Creepy Chloe accompanied Briar to Disney World and had a special, spooky day.
Photos courtesy of Brittany Beard
Kids are quirky, and 3-year-old Briar Rose's choice of doll makes that clear. Disney World cast members totally went above and beyond when she brought "Creepy Chloe" to the Magic Kingdom, giving her some spooky treats, taking some fun portraits and making her an Honorary Caretaker of the Haunted Mansion. So fun. Read the full story here.
This bird trying to land a lady with his wing-waving, headless peek-a-boo dance
\u201cThis male Victoria rifle bird trying to impress a female with a mating dance\n\nVideo from IG travelandwildlifephotography \nhttps://t.co/8jcIOUDKzU\u201d

— Science girl (@Science girl) 1662054717
Bro, you're going way too hard here. Very entertaining, though.
Brodie the famous floof visits kids in the children's hospital and it's sheer joy.
Nobody can suppress a smile when they see Brodie. What a sweet way to bring some joy to these kids' day.
It's Labor Day weekend! Let's celebrate like this cat, with an epically awesome nap.
May we all find a space and time when we can be this relaxed.
Hope this list brought a smile or six to your face! Have a fabulous weekend and come back again next week for another serotonin-boosting roundup.