SK-II
Young women across the globe share the pressures they face to get married and have kids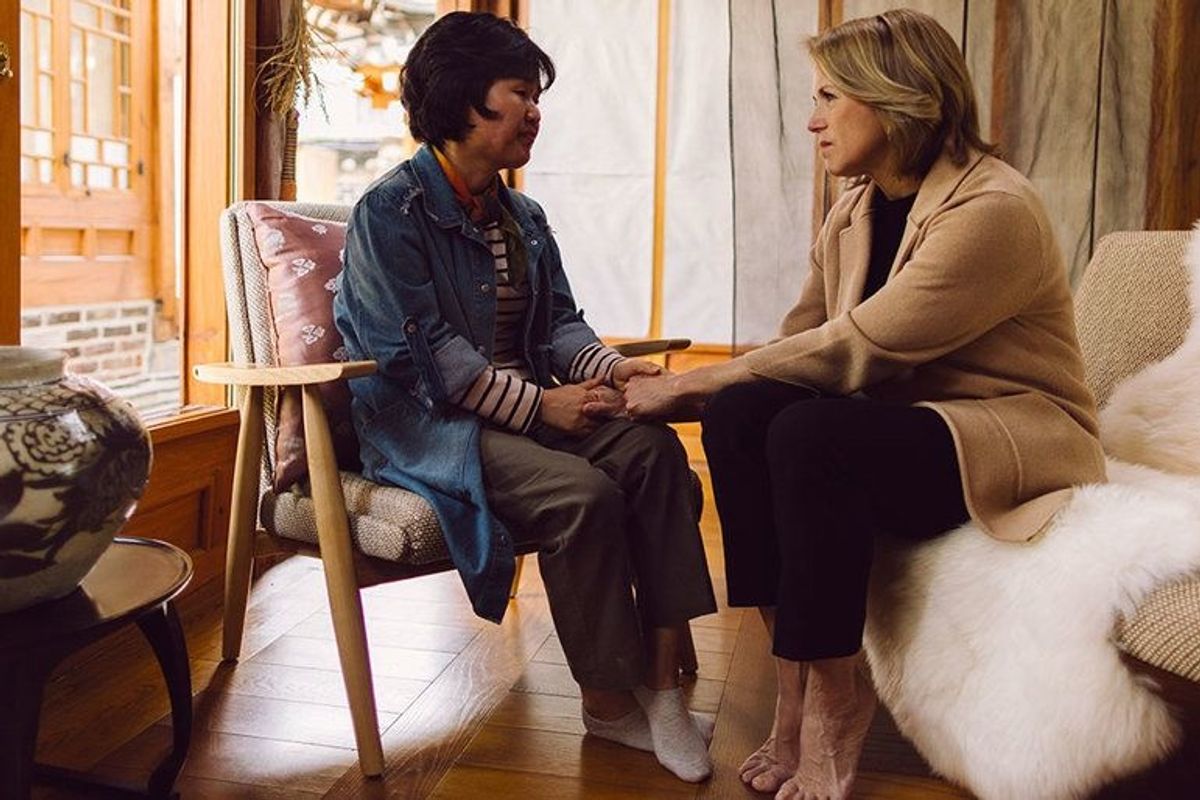 True
SK-II
[ia_video https://scontent-iad3-1.xx.fbcdn.net/v/t39.24130-6/10000000_182051482805385_5413323280317088537_n.mp4?_nc_cat=108&efg=eyJ2ZW5jb2RlX3RhZyI6Im9lcF9oZCJ9&_nc_oc=AQln08kIOQqFvjCFpy4-nt5vPaxxgWAJtxBKzwllJTLfRhebIi3zEWeNBK07IQVBgDI&_nc_ht=scontent-iad3-1.xx&oh=3d3c17d9910ca9e3b8e7bab2da779a53&oe=5DA1BA84 source="https://scontent-iad3-1.xx.fbcdn.net/v/t39.24130-6/10000000_182051482805385_5413323280317088537_n.mp4?_nc_cat=108&efg=eyJ2ZW5jb2RlX3RhZyI6Im9lcF9oZCJ9&_nc_oc=AQln08kIOQqFvjCFpy4-nt5vPaxxgWAJtxBKzwllJTLfRhebIi3zEWeNBK07IQVBgDI&_nc_ht=scontent-iad3-1.xx&oh=3d3c17d9910ca9e3b8e7bab2da779a53&oe=5DA1BA84" autoplay=true url="https://www.facebook.com/Upworthy/videos/2110620809042448/?v=2110620809042448" feedbacks=true shortcode_id=1562957136780 expand=1 ]
Women around the world are constantly bombarded by traditional and outdated societal expectations when it comes to how they live their lives: meet a man, get married, buy a home, have kids.

Many of these pressures often come from within their own families and friend circles, which can be a source of tension and disconnect in their lives.
Global skincare brand SK-II created a new campaign exploring these expectations from the perspective of four women in four different countries whose timelines vary dramatically from what their mothers, grandmothers, or close friends envision for them.
SK-II had Katie Couric meet with these women and their loved ones to discuss the evolving and controversial topic of marriage pressure and societal expectations.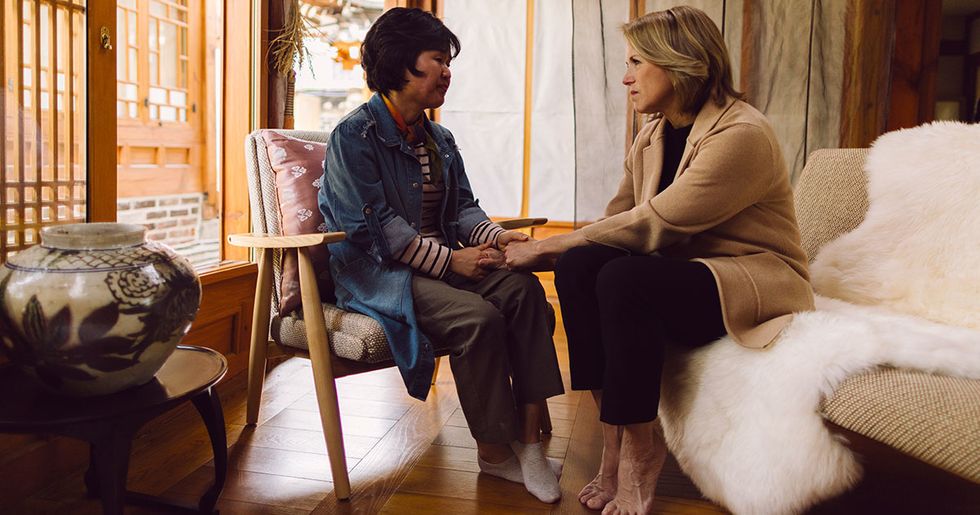 SK-II
"What happens when dreams clash with expectations? We're all supposed to hit certain milestones: a degree, marriage, a family," Couric said before diving into conversation with the "young women who are defining their own lives while navigating the expectations of the ones who love them most."
Maluca, a musician in New York, explains that she comes from an immigrant family, which comes with the expectation that she should live the "American Dream."
"You come here, go to school, you get married, buy a house, have kids," she said.
Her mother, who herself achieved the "American Dream" with hard work and dedication when she came to the United States, wants to see her daughter living a stable life.
"I'd love for her to be married and I'd love her to have a big wedding," she said.
Chun Xia, an award-winning Chinese actress who's outspoken about empowering other young women in China, said people question her marital status regularly.
"I'm always asked, 'Don't you want to get married? Don't you want to start a family and have kids like you should at your age?' But the truth is I really don't want to at this point. I am not ready yet," she said.
In South Korea, Nara, a queer-identifying artist, believes her generation should have a choice in everything they do, but her mother has a different plan in mind.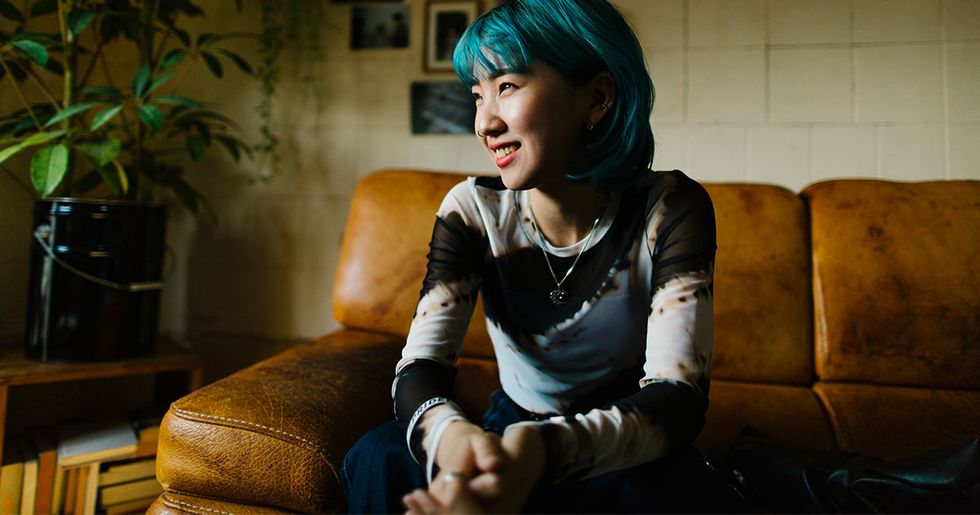 SK-II
"I just thought she would have a job and meet a man to get married in her early 30s," Nara's mom said.
But Nara hopes she can one day marry her girlfriend, even though it's currently illegal in her country.
Her mother, however, still envisions a different life for her daughter. "Deep in my heart, I hope she will change her mind one day," she said.
Maina, a 27-year-old Japanese woman, explains that in her home country, those who aren't married by the time they're 25 to 30, are often referred to as "unsold goods."
Her mom is worried about her daughter not being able to find a boyfriend because she isn't "conventional."
"I really want her to find the right man and get married, to be seen as marriage material," she said.
After interviewing the women and their families, Couric helped them explore a visual representation of their timelines, which showcased the paths each woman sees her life going in contrast with what her relatives envision.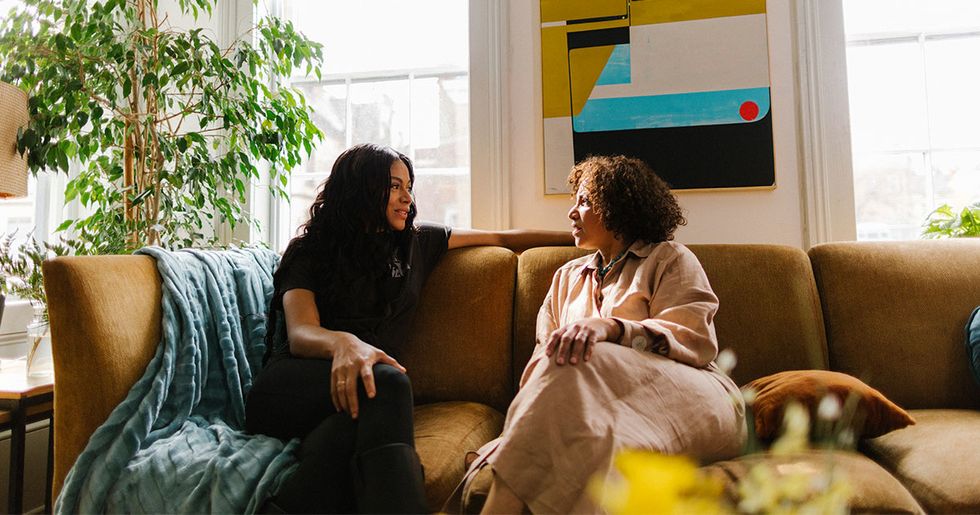 SK-II
"For each young woman, two timelines were created. One represents the expectations. The other, their aspirations," Couric explained. "There's often a disconnect between dreams and expectations. But could seeing the difference lead to greater understanding?"
The women all explored their timelines, which included milestones like having "cute babies," going back to school, not being limited by age, and pursuing dreams.
By seeing their differences side-by-side, the women and their families were able to partake in more open dialogue regarding the expectations they each held.
One of the women's mom's realized her daughter was lucky to be born during a time when she has the freedom to make non-traditional choices.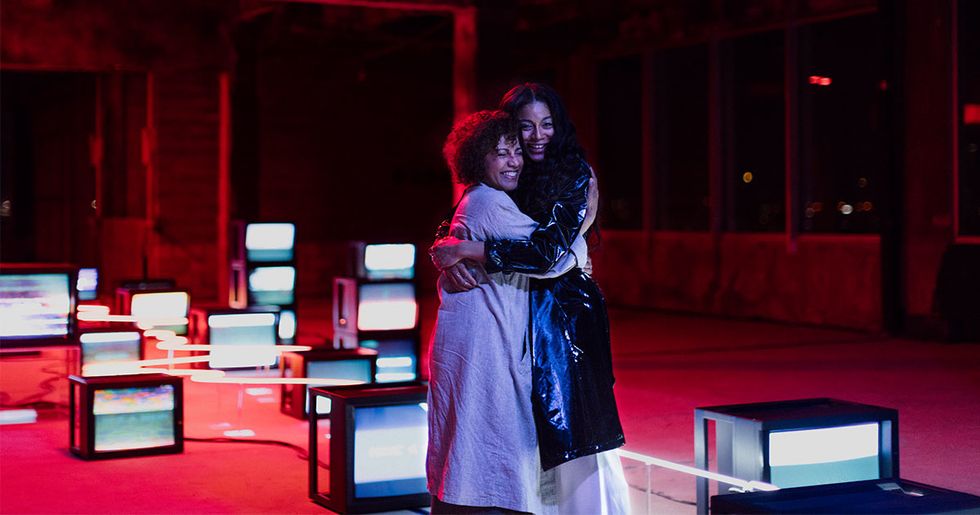 SK-II
"It looks like she was born in the right time to be free and confident in what she wants to do," she said.
"There's a new generation of women writing their own rules, saying, 'we want to do things our way,' and that can be hard," Couric explained.
The video ends with the tagline: "Forge your own path and choose the life you want; Draw your own timeline."