Planet
Hunger is an often overlooked cause—and effect—of gender inequality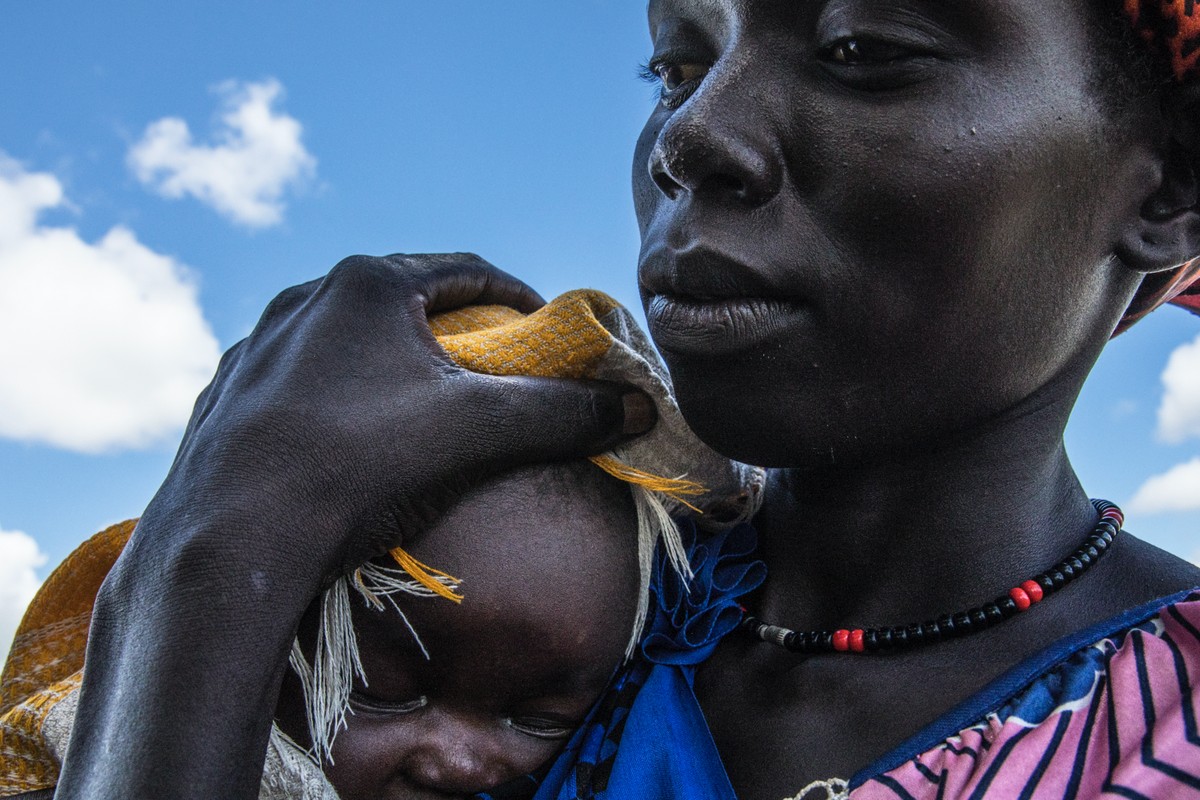 World Food Program USA
True
Around the world, women and girls face many obstacles to advancement, such as unequal access to education, lack of economic opportunity, and disproportionate rates of violence. But one disadvantage women and girls experience often gets overlooked, even though it contributes to and is perpetuated by other gender inequality issues—hunger.
---
According to global statistics from the United Nations World Food Programme (WFP), the face of hunger is largely female. From mothers sacrificing food for their children to girls' needs being neglected due to discrimination, women and girls experience food insecurity at disproportionate rates. Nearly 500 million women and girls don't have enough to eat, making them 60% of the world's food-insecure population.
Women and girls not getting adequate nutrition isn't just a problem for them personally, but for society as a whole. When mothers are malnourished, pregnancies and infant feeding are compromised, leading to unhealthy outcomes. When women don't get enough calories and nutrition, they struggle to find the energy required to work or care for their families. When girls go hungry, they can't learn well and their education suffers, leading to a cycle of disadvantage.
When women and girls thrive, communities thrive, so tackling hunger for women and girls may help remedy other gender inequality issues as well.
WFP is addressing women and hunger with several initiatives:
Providing School Meals
When families can't afford to send all of their children to school, they often choose to send their sons instead of their daughters. But if parents know meals will be provided at school, they are more likely to send their girls as well. School meals and take-home rations keep girls in the classroom, which makes them more likely to find jobs and build financial stability as adults. WFP has provided millions of school meals in 61 countries and was the world's largest provider of school meals in 2018.
Supporting Female Farmers

More than half of the world's hungry people are small-scale farmers, and nearly half of small-scale farmers are women. However, only 13 percent of those female farmers are allowed to own land—another example of how gender inequality crosses over multiple issues. If female farmers had the same access to resources as males, they could feed 150 million more people. WFP works to empower female farmers by improving access to resources like fertilizer and farming equipment, as well as providing training in areas like improving production and developing business skills. Investing in local knowledge and tools helps women farmers become more self-sufficient, leading to greater food security for all.
Nourishing Mothers and Infants
More than 3 million children die of hunger each year, and 45 percent of deaths among children under 5 years old are caused by malnutrition. The first 1,000 days of life, from pregnancy to a child's second birthday, are a crucial period for mental and physical development—a time of life when adequate nutrition matters the most. That's why WFP designs nutritional programs and specialized food packets to treat and prevent malnutrition in mothers and children. Last year, WFP reached more than 15 million mothers and babies with their First 1,000 Days program, helping ensure that kids get the healthy start they need.
Empowering Women With Cash-Based Assistance
Hunger is a complex issue with various causes under diverse conditions. Sometimes the most helpful way to solve hunger is by providing cash-based assistance to people so they can buy food themselves, and women are the primary purchasers of food for their families. The power to choose what groceries their family needs restores dignity and contributes to dietary diversity, an essential element of nutrition. It can also strengthen local economies and reduce food costs, waging the hunger battle on more than one front at once. WFP uploads funds to e-cards to enable people to purchase food directly themselves.
Solving hunger will require diverse approaches from different directions, and the United Nations World Food Programme is working on many fronts at once. Figuring out what to prioritize isn't always easy, but when it comes to hunger, focusing on women and girls has proven to be an effective strategy. When we feed women, we feed the world.

To learn more about what WFP is doing to solve hunger, go to WFP USA Women & Hunger. Want to join the fight to end hunger for women? Follow #WomenAreHungrier and take the #Pledge4Moms.