More
Woman posts awful 'tips' a guy sent her after a bad Tinder date. Love is dead.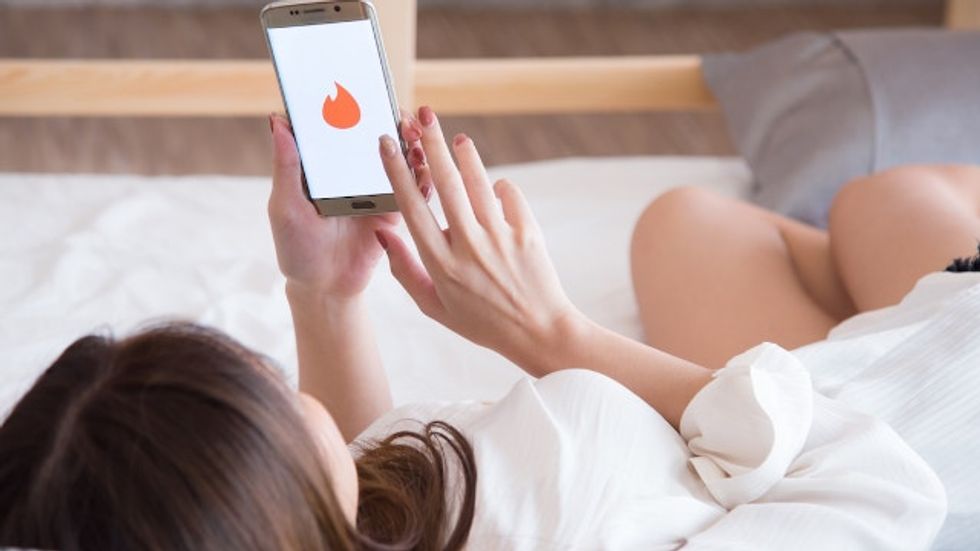 via Shutterstock
If you've been single for any extended amount of time, then it's statistically likely you've been on a few bad dates. In most cases, a bad date is quickly over with and you never have to deal with that person again.
But in particularly harrowing examples, a bad date doesn't know how to take a hint, and they continue to torture you through extended communication.
In what can only be described as the least desired scenario, 24-year-old Kimberley Latham-Hawkesford went on a bad date with a man months ago, and just now received an unsolicited laundry list of things he didn't like about her.
---
The horrific series of messages were presented to Hawkesford as a list of "tips" detailing how she could self-improve.
In fact, he even said he'd check in with her a month after sending the message to see if she had implemented them. If she did follow his list, he would then "consider" going on a second date.
Truly, there is no excuse in hell for treating another person like this.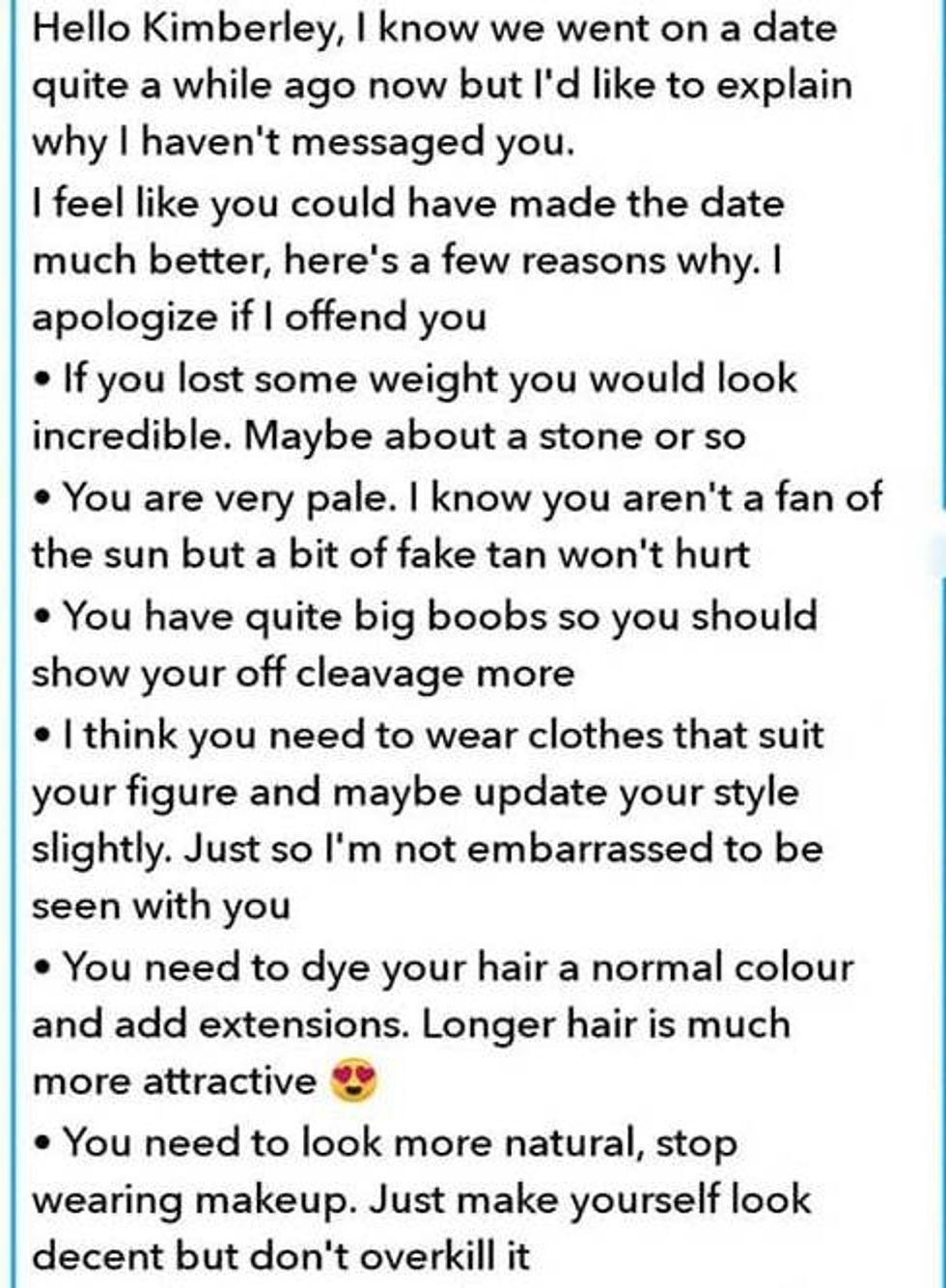 Kimberly Ellen Bradshow / Facebook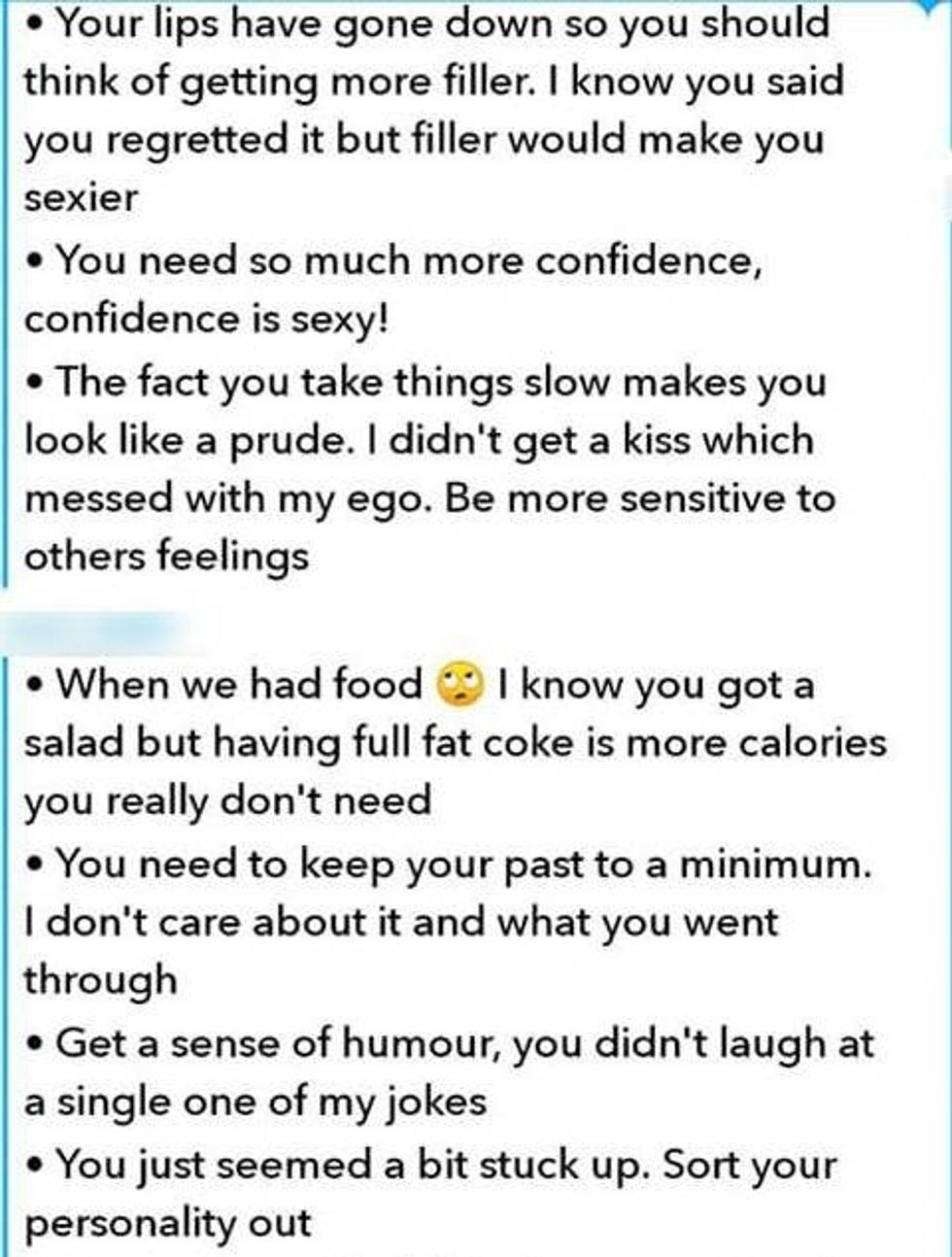 Kimberly Ellen Bradshow / Facebook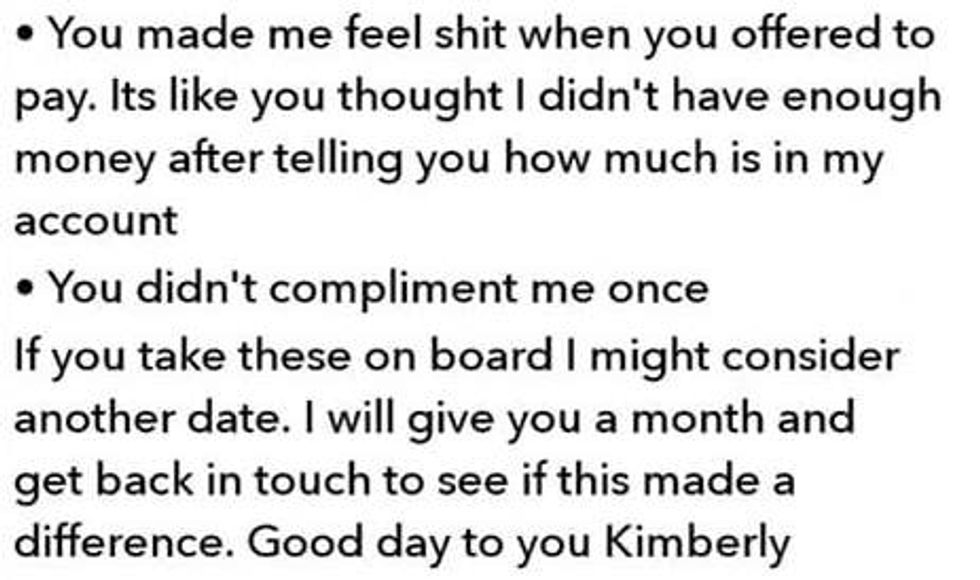 Kimberly Ellen Bradshow / Facebook
This complete list is not only unasked for and deeply entitled and misogynistic, but it is full of contradictions. In one tip he instructs her to wear less makeup and go for a "more natural look," then he goes on to suggest she get lip fillers.
He spends an entire message berating her looks and personality, then tells her to be more confident because "confidence is sexy."
But truly, the most baffling part of his messy and disgusting message is the fact that he caps off paragraphs of insults with an opportunity to go on another date with him.
"If you take me on board I might consider another date. I will give you a month and get back in touch to see if this made a difference," is a string of sentences that should never be written AND sent to another human being.
Needless to say, there will be no second date.
This article was originally published by our partners at someecards.