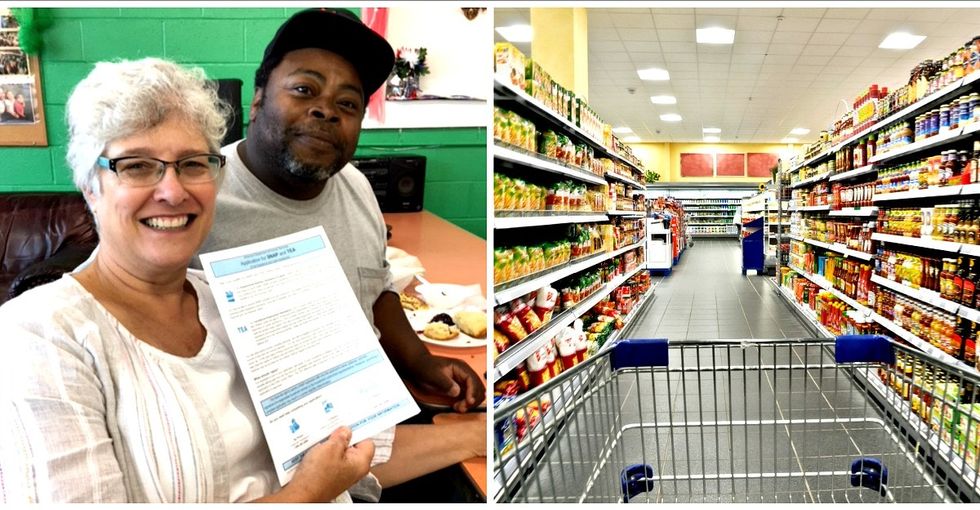 Orlando Madison believes in second chances.
But for him, a 50 year-old Arkansas native, his second chance has been a long time coming.
In 2003, after serving a six-and-a-half year sentence for a drug felony charge, Orlando returned to his hometown of Benton, Arkansas, determined to make some big changes.
---
"I admit that what I did was wrong — I'm not going to sugar-coat it," he says "But once I got home — right is right."
He soon learned, though, that the road to re-entry would be a bumpy one.
There are a number of challenges that formerly incarcerated individuals can face when they return home from prison.
Many deal with the stigma of having served time. Some are still struggling with addiction or mental illness, which they may have had before they went to prison. And others, like Orlando, live in states that — up until recently — held public policy restrictions that limited the kind of help a person with a drug felony charge could receive.
Arkansas was one of those states.
Courtesy of the Arkansas Hunger Relief Alliance.
"We really need to grab the young ones and say 'Look, I got you'," he explains. " I can talk to them, say, 'look, it can happen. It can be done.' Help find them a job. You just need a little help to get back on your feet."
He believes there's no shame in asking for a little help, and he's hopeful others living with a former drug felony charge won't have to struggle with food insecurity for as long as he did.
Orlando's hope for the future also may not be far off.
Other states have recently taken similar measures to Arkansas, either modifying the ban or lifting it entirely. According to the most recent state options report, only seven states maintain the ban in full, and that number looks to be changing. A bill lifting the ban just cleared the Indiana Senate earlier this year.
Soon, second chances may not be nearly as hard to come by.
And Orlando couldn't have set a better example for why second chances are so important. In reaching out to his community, inspiring others, and getting back on his own feet, Orlando makes a case for every American having greater access to healthy and sustaining food options — regardless of their past.
As for the future, Orlando is optimistic. "My son is 21 now, he's doing great, and going to go to college. I see the good things now."