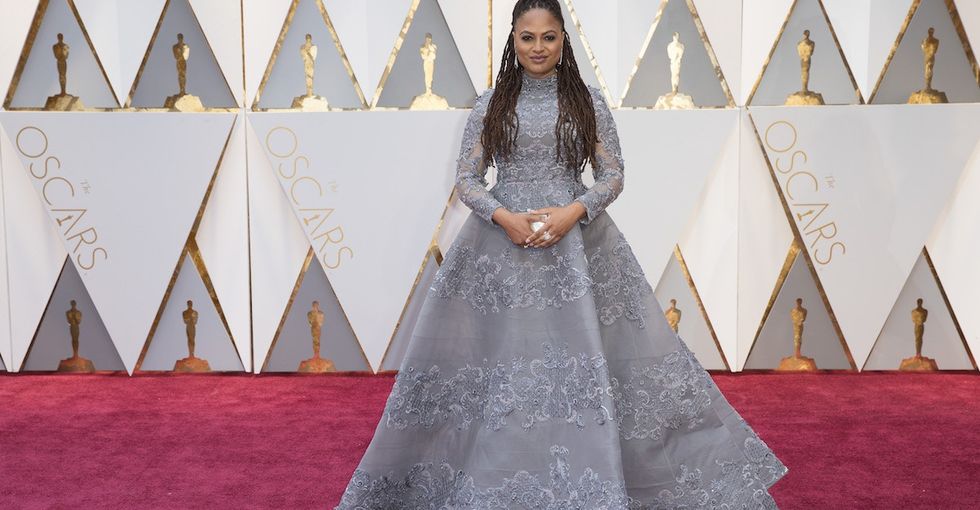 True
UCLA Optimists
In 2010, director Ava DuVernay was not the Golden Globe-nominated success that she is today.
In fact, she had just finished her first narrative film, called "I Will Follow."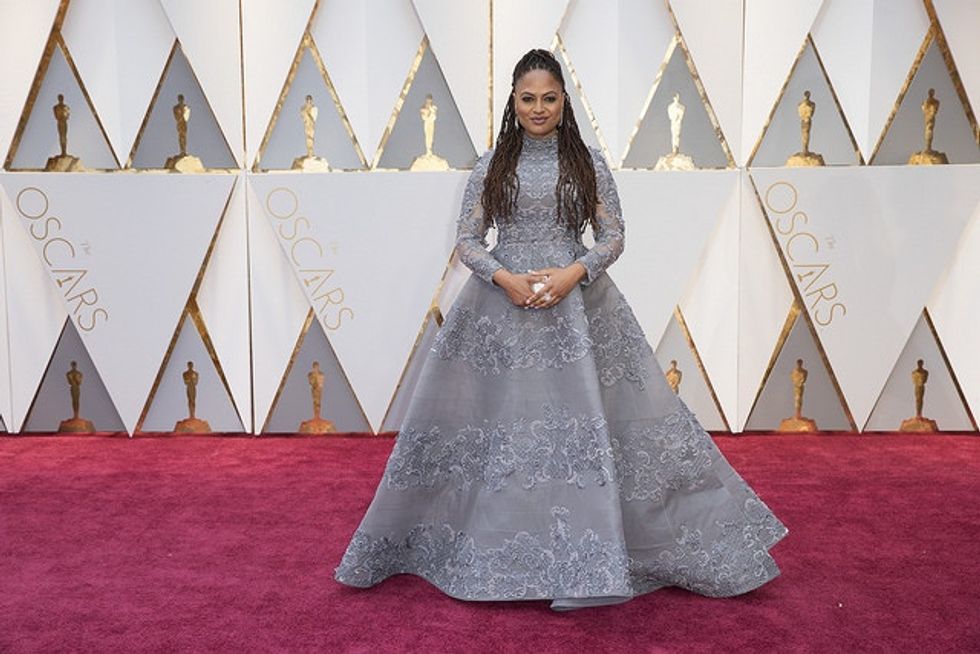 DuVernay on the red carpet at the 2017 Oscars. Photo via Tyler Golden/Disney | ABC Television Group/Flickr.
---
Inspired by DuVernay's own life experiences, the film tells the story of a young artist who moves in with her eccentric, ailing aunt and is then forced to contend with her death.
It was a labor of love for a filmmaker who had, until then, only worked in journalism or on documentary projects. After studying English and African American studies at UCLA, DuVernay made the film in between working in public relations in the film industry. Made on limited time and a limited budget — just $50,000 and 15 days — it was spectacular.
The only problem: DuVernay couldn't find anyone to release it.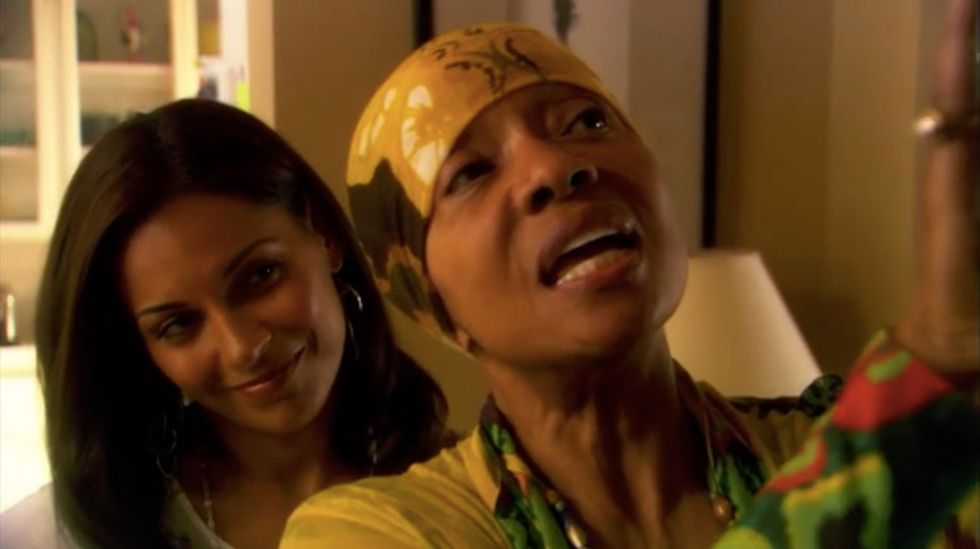 A still from the trailer for "I Will Follow."
She spent months pitching her film to production studios, meeting with distribution companies, and contacting representation. But no one believed the film could be commercially successful.
Like many women of color, she finally decided that if no one would give her the opportunity she needed, she would create that opportunity herself.
Since she couldn't get anyone to market her movie, she founded a distribution collective of her own: the African-American Film Festival Releasing Movement, or AFFRM.
With a team of just three people, DuVernay took on the project of distributing her film herself. She created marketing materials, launched a social media campaign, recruited volunteer photographers and videographers, and formed partnerships with theaters and small film collectives willing to give "I Will Follow" a screening.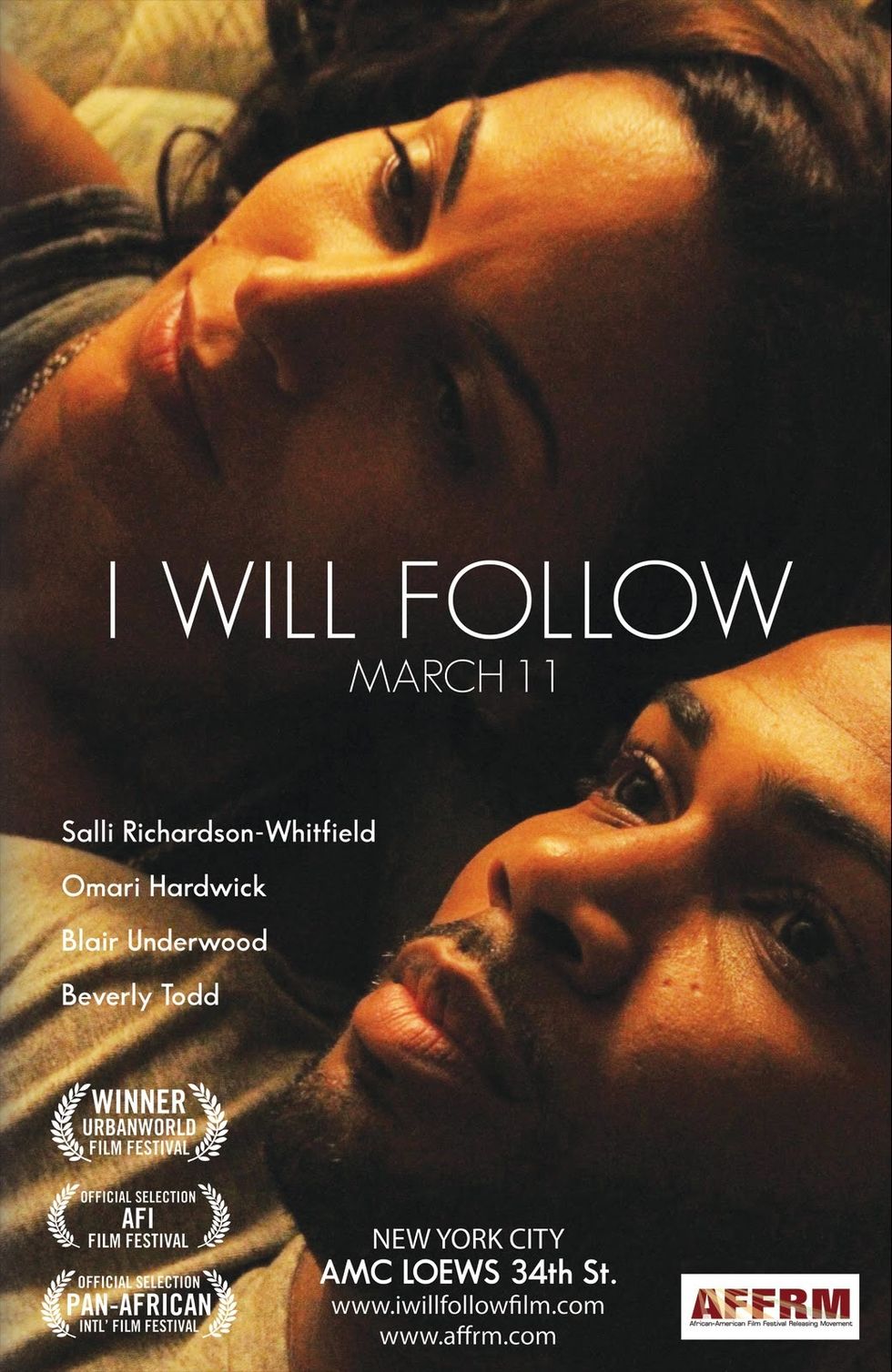 A movie poster for a screening of "I Will Follow" in New York City.
Finally, in 2011, "I Will Follow" was released, and was met with rave reviews from audiences and critics alike.
Roger Ebert called it a "wonderful independent film." Though it never received a massive audience, it resonated with the people who saw it, and ultimately, it launched DuVernay's career.
Just three years later, she was nominated for a Golden Globe for Best Director on the 2014 film "Selma."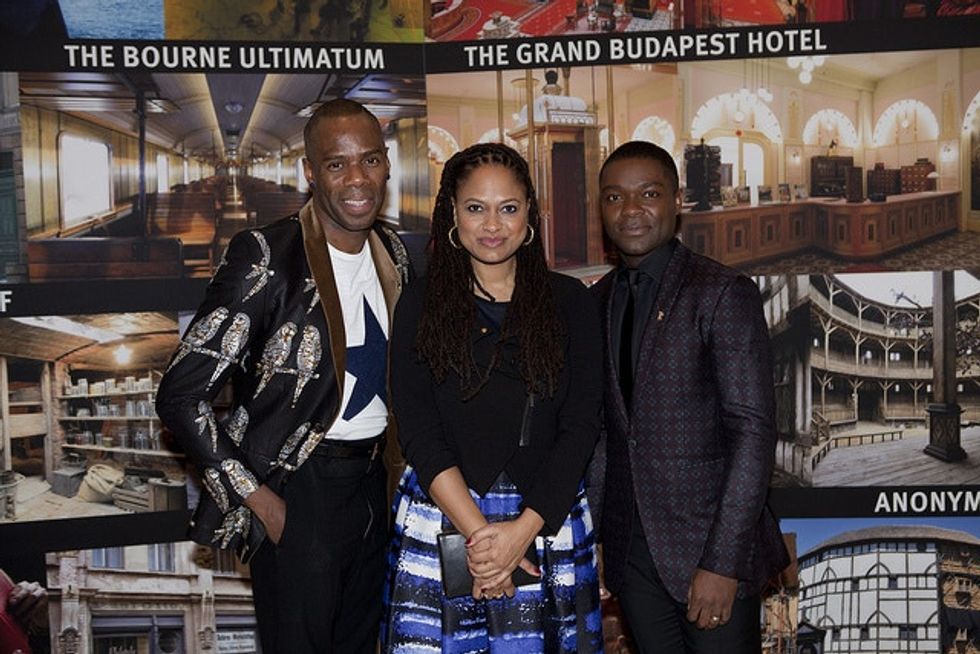 DuVernay with stars Colman Domingo (left) and David Oyelowo at a screening of "Selma" in Berlin. Photo via U.S. Embassy/Flickr.
Now, DuVernay no longer needs a grassroots effort to bring attention to her projects.
But rather than walking away from the collection she founded, she's repurposed it to help other budding filmmakers like herself find their first steps toward success.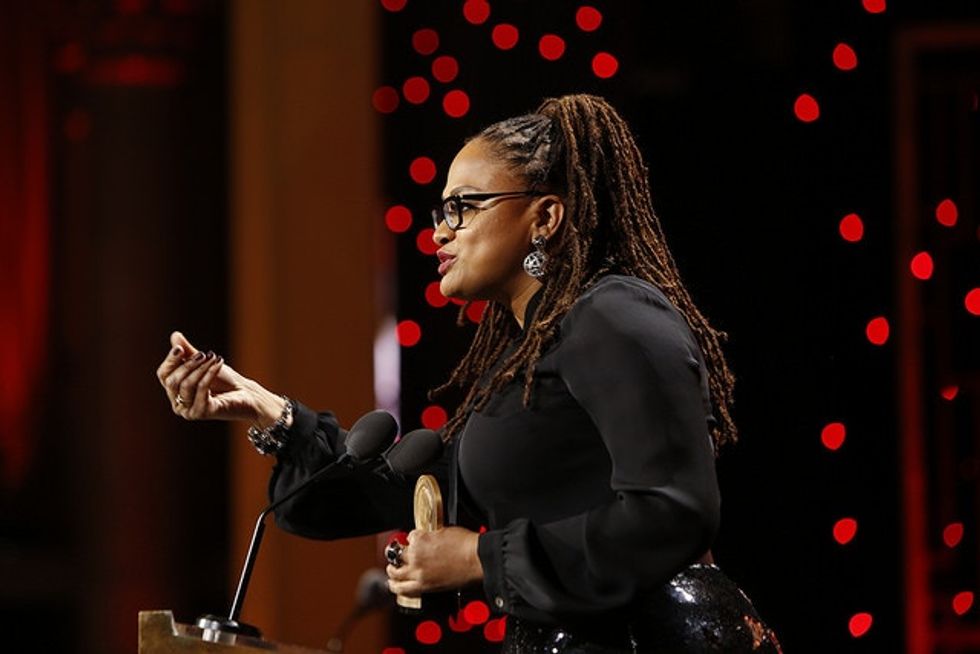 DuVernay accepts a Peabody Award for her film "13th." Photo by Stephanie Moreno/Grady College of Journalism and Mass Communications for Peabody Awards/Flickr.
"Ava really felt that there was a wider need for filmmakers of multiple ethnicities that didn't have distribution options available for their works to be seen by larger audiences," says Mercedes Cooper, director of marketing for the film collective.
It's DuVernay's philosophy that she should use her success to bring others into the industry.  She calls it "lifting while she climbs" — in other words, using every possible opportunity to pass her success onto others.
"Ava often says that she doesn't want to be alone in the room," Cooper says. "She doesn't want to be the only person of color in the room. She doesn't want to be the only woman in the room."
That's why DuVernay expanded the focus of her company, now called Array, to seek out talent and invite them into the room with her.  
"If you're a person in the room that has an opportunity to let someone else in," Cooper says, "then it's kind of important to do so."
Array works to identify independent films made by women and filmmakers of color, then acquires them and uses its resources to find places for those films to be seen.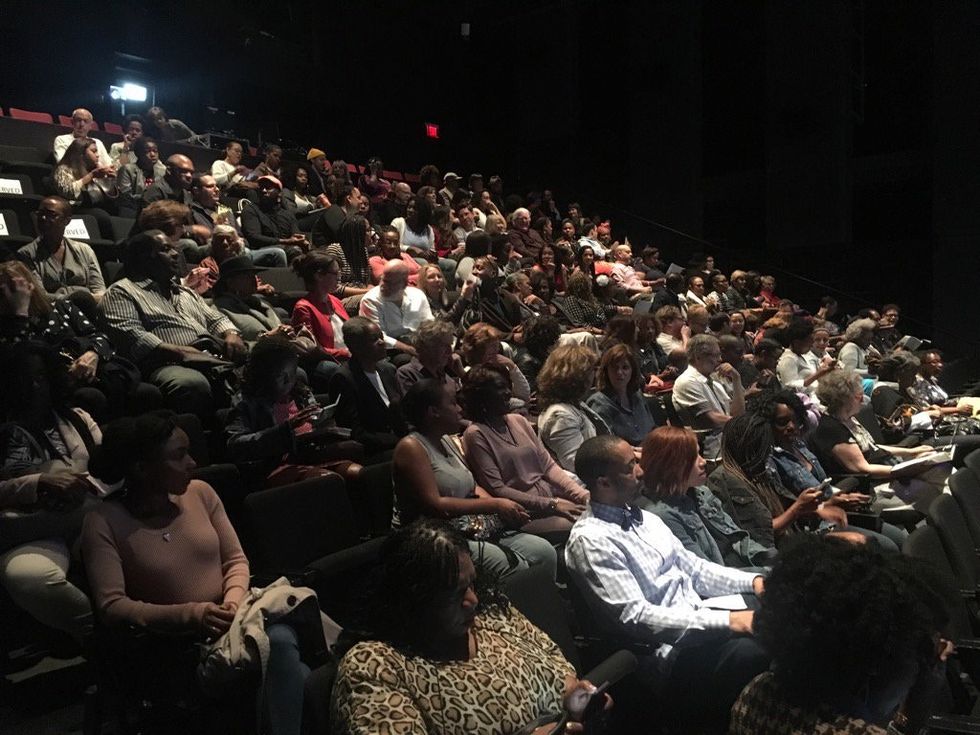 An audience awaits a screening of Ousmane Sembène's "Black Girl," an independent film distributed by Array. Photo via Array/Twitter.
Today, Array has launched dozens of films, and, along with them, the careers of dozens of filmmakers who may never have gotten started without DuVernay's help. And it is always adding more films to its roster.
By distributing films, Array shines a light not just on the work, but on the directors and their lives.
Consider, for example, Array's recent release by up-and-coming filmmaker Heidi Saman.
"In March we released a film called 'Namour' from an Egyptian-American filmmaker. We don't get to see Egyptian-American families portrayed very much on U.S. screens," Cooper says.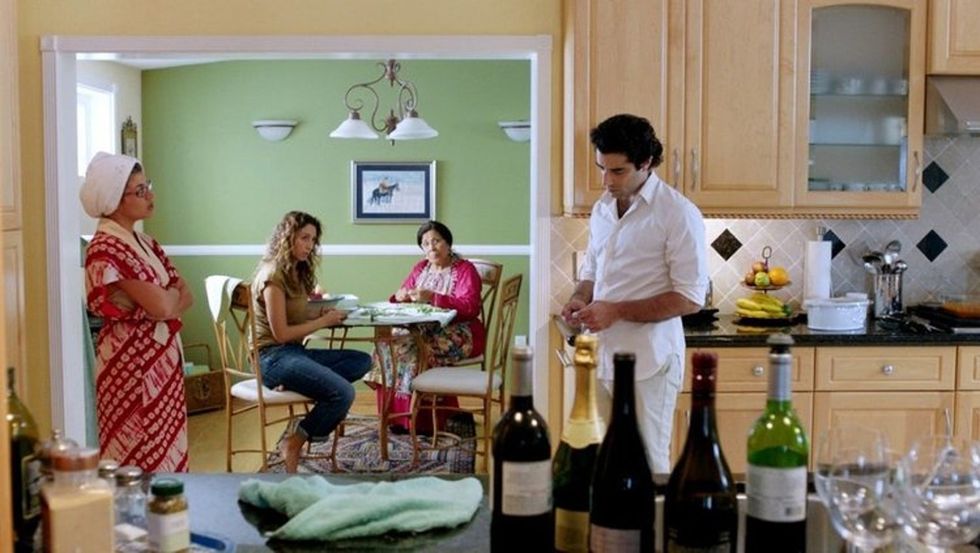 A still from "Namour," a film about a Los Angeles valet caught between the pressures of his job and of his Arab-American immigrant family. Photo via Array.
The film follows a Los Angeles postgrad struggling with common problems — motivation, his career, his relationships, and his future — but also showcases the added dynamic of what it's like to come from an Arab-American immigrant family.
"Everybody wants to see someone that looks like them, that has the same experiences," Cooper says. "To have that reflected on screen just makes you feel even more a part of this world."
And now, more people have the opportunity to see themselves on-screen: "Namour," along with a handful of other films distributed by Array, are now available on Netflix.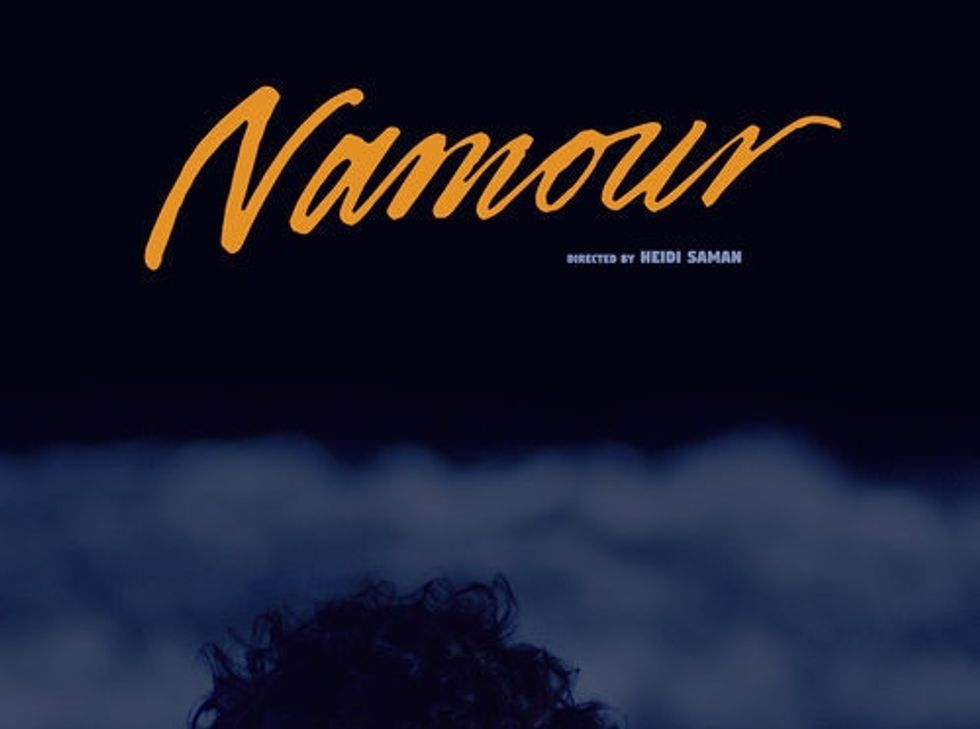 Photo via Array.
Ultimately, Array's goal is to expand people's perspectives by exposing them to works by people who are different from them.
"Take a chance," she says. "Hit that 'play' button on something small that you've never heard about, that may not have people in it that look like you."
Either way, you'll learn something new about someone who's different from you. But there's also a chance that you'll discover the first title from the next Ava DuVernay.