All photos courtesy of Albertsons
True
Summer is officially over, which means we're looking for any excuse to get together and watch a game or grill outside in the cooling temperatures.
The thing about hosting though is figuring out what to feed your guests—especially with rising prices all around. And frankly, everyone is sick of pizza.
Albertsons has you covered with fresh, organic ingredients to create delicious meals that cost under $5 per serving to create. The philosophy of their O Organics® product line is "NON GMO. AND YES GTF (Great Tasting Food)."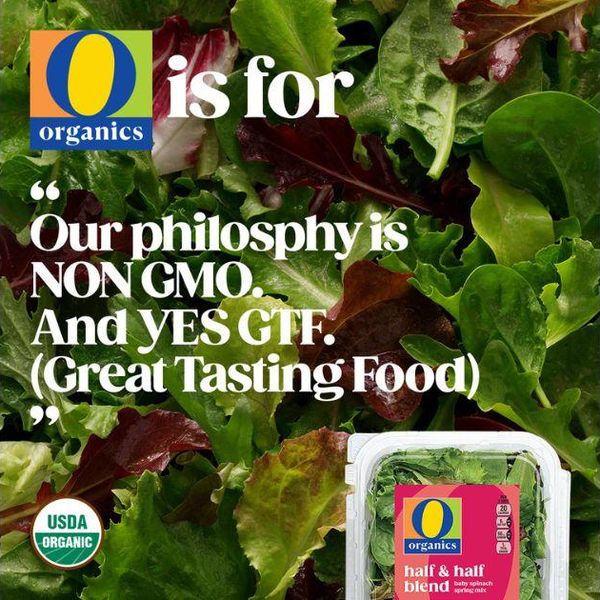 All photos courtesy of Albertsons
Eating organic is good for your body and the planet, but it doesn't have to break the bank. By following a few suggestions, you're almost guaranteed to impress whatever crowd you're serving: friends, family, colleagues, even a romantic interest.
You've got this in the bag, friend—so create a party playlist and get your cutting board ready.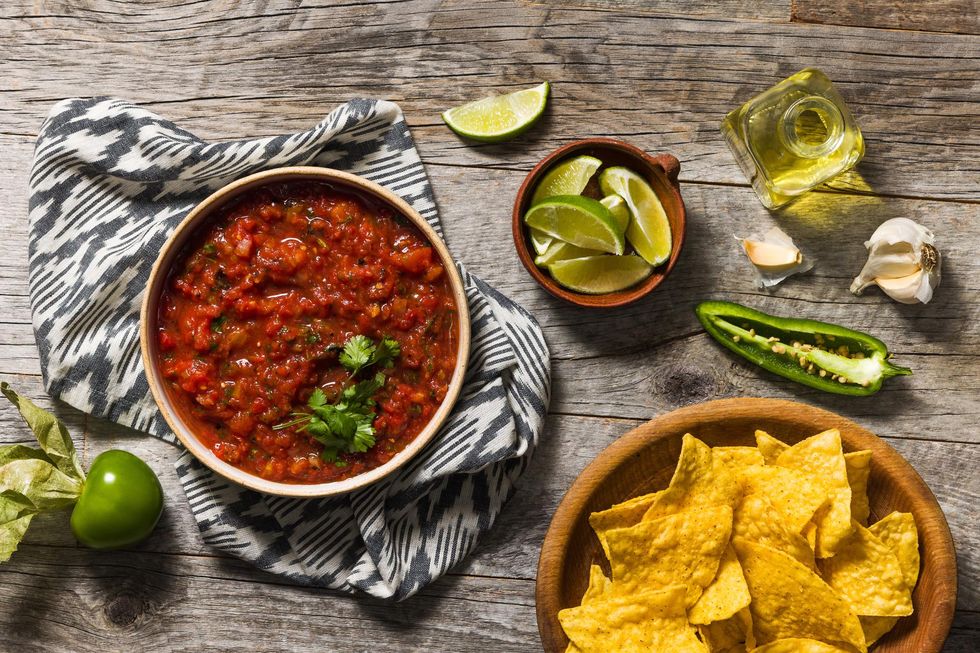 Starting with appetizers, Roasted Tomato Salsa is a crowd favorite. It's versatile and easy to customize and can be served with eggs for a festive brunch or with tortilla chips as a cure for the munchies while everyone waits for the main course. There is some prep work involved, so we recommend making the salsa ahead of time and storing it in the fridge. While the recipe doesn't specifically call for organic tomatoes, organic Roma tomatoes can be swapped in or out, depending on your mood.
Another option is to pick up a few bags of O Organics® baby carrots, cherry tomatoes, celery and cucumbers to make a crudite tray. For a main course that is sure to please a crowd, Killer Beef Chili costs less than $3/serving to make, and can easily be morphed into taco salad if desired.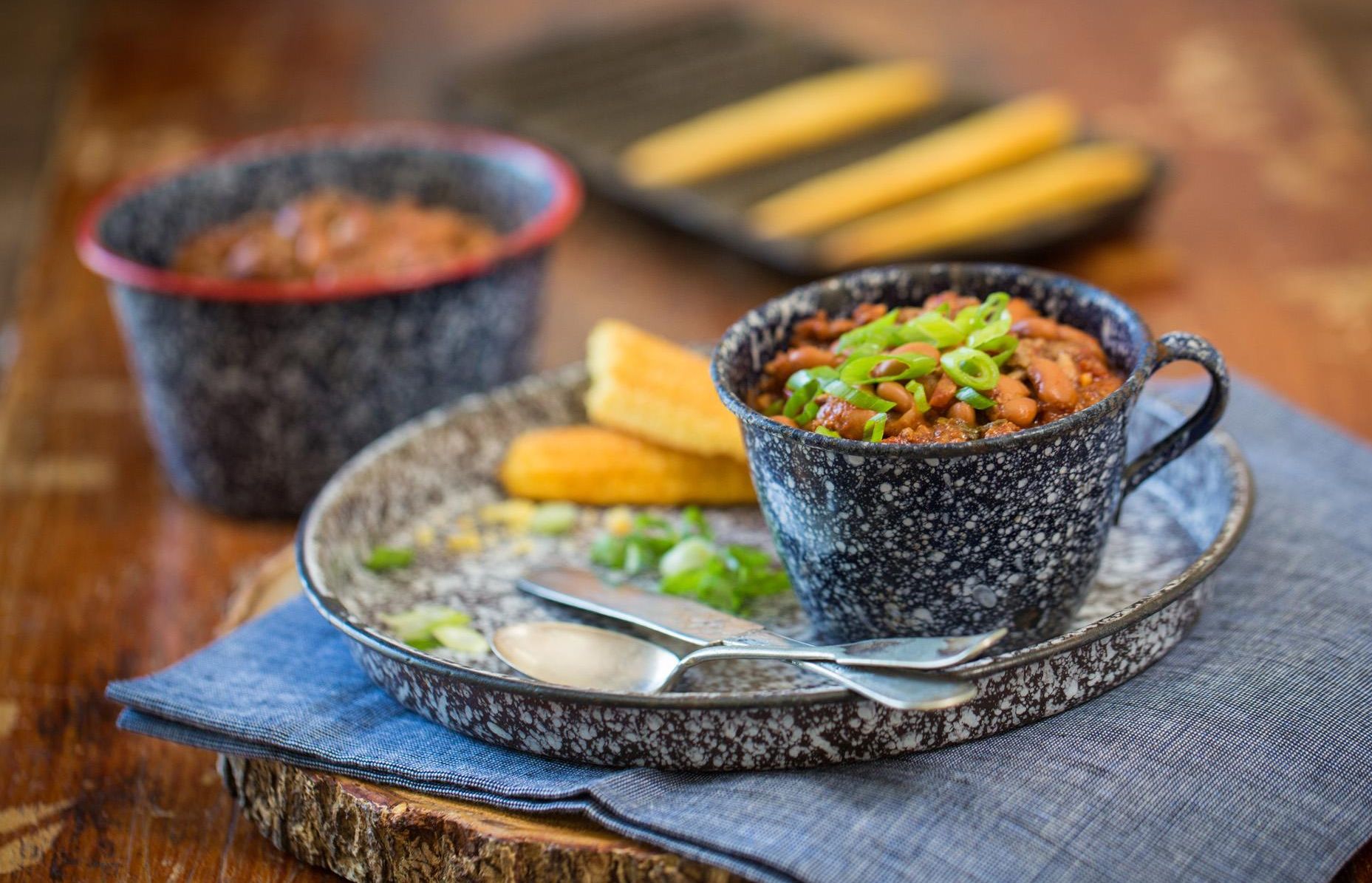 Main Ingredients
1 lb. lean (93/7) O Organics® ground beef
3/4 teaspoon kosher salt (divided into 1/2 tsp. and 1/4 teaspoon)
1/2 teaspoon black pepper
3 garlic cloves (minced)
2 tablespoons chili powder
1 (6 ounce) can O Organics® Tomato Paste
2 (15 ounce) cans O Organics® Pinto Beans
2 cups fresh pico de gallo (from produce section)
2 cups water
Cooking Instructions
Step 1
Spray a 5-quart pot with nonstick cooking spray. Over medium high heat, brown ground beef, seasoning with 1/2 teaspoon salt and black pepper, about 4-5 minutes.
Step 2
Add garlic into beef and cook for about 30 seconds. Push all ingredients to one side of the pan and add chili powder to the cleared side. Stir to toast the seasoning, about 30 seconds. Add tomato paste to chili powder and toast, stirring constantly, about 2 minutes.
Step 3
Add remaining ingredients, stirring thoroughly to combine. Reduce heat to medium low, cover and let simmer for 10-12 minutes.
Step 4
Remove from heat and add remaining 1/4 teaspoon salt. Serve.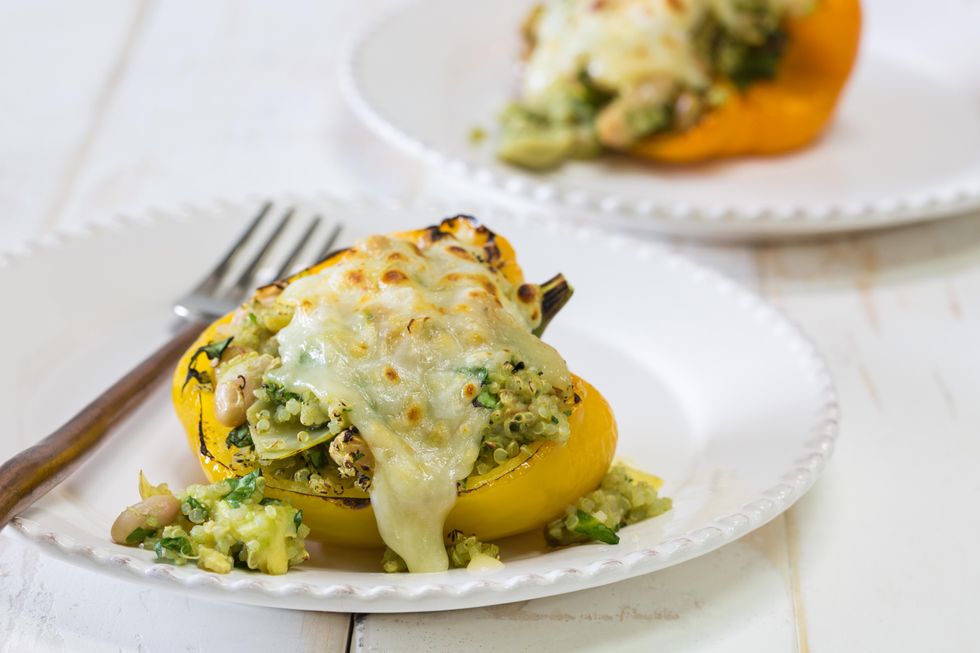 Don't like beef or beans? No problem! Try our Spinach & Artichoke Quinoa Stuffed Peppers. These stuffed peppers make a great vegetarian main dish (to make it vegan, remove the cheese), and add cheery pops of color to any table. Pair with a simple salad and crusty bread, and it's a whole meal.
Main Ingredients
3 bell peppers (any color)
1/2 cup O Organics® cooked quinoa
1 cup O Organics® baby spinach (chopped)
1/2 cup O Organics® cannellini beans (drained and rinsed)
1/2 avocado (diced)
1 clove garlic (grated)
1/2 cup quartered artichoke hearts (roughly chopped)
1/4 teaspoon kosher salt
1/2 cup shredded mozzarella cheese (plus more for topping)
Cooking Instructions
Step 1
Preheat oven to 450º. Cut bell peppers in half and remove seeds. Spray both sides lightly with olive oil spray. Place cut-side-down in a 9x13 baking dish. Bake for 10 minutes.
Step 2
In a medium bowl, combine all other ingredients with 1/2 cup of the cheese. Remove peppers from oven and scoop quinoa mixture into bell peppers. Top each with a tablespoon of shredded cheese.
Step 3
Turn oven down to 350º. Cover dish with foil and place back into oven for 15 minutes, until cheese is melted and quinoa mixture is hot.
If you're looking for a few easy (or complicated!) side dishes, or maybe you're thinking about hosting a lunch rather than a dinner, all you have to do is use the search bar in the Albertsons recipe database where you'll find not only shopping lists, preparation instructions, and more, but you can also create a profile to order groceries for a fast and easy pickup.
From desserts to breakfast to lunchbox,
O Organics® products
are more than organic, it's flavorful food that you can't get enough of. Always grown without synthetic pesticides, O Organics produce is farmed to conserve biodiversity, USDA certified organic, and always non-GMO. Get to your nearest Albertsons today and load up! No Albertsons in your area? You can also find O Organics® products exclusively at Safeway, Vons, Jewel-Osco, ACME, Shaw's, Star Market, Tom Thumb, Randalls, and Pavilions.
Health
Even politicians' children deserve privacy during a mental health crisis.
Pop Culture
Google's Year in Search is like a modern-day time capsule.
Firmbee/Canva
There's a lot you can tell about a person by their search history (unless they're a murder-mystery writer, in which case no one should jump to conclusions). And our search habits on the whole can tell us a lot about ourselves as a collective as well.
For better or for worse, what we look up on the internet is an indicator of what we care about, and Google's Year in Search report gives us some insight into what we cared about this past year.
There are reports for different countries as well as a global report. Let's start with what my fellow Americans looked up, shall we?
To be clear, these search terms were not the "top searches" or "most searched terms" on Google, but rather the top trending searches—the search terms that had a high spike in traffic over a sustained period of time as compared to the year before.
The top 10 trending searches for 2022 overall:
Wordle
Election results
Betty White
Queen Elizabeth
Bob Saget
Ukraine
Mega Millions
Powerball numbers
Anne Heche
Jeffrey Dahmer
Wow, right? Some of these things don't seem right. I know pandemic time is weird, but
Wordle was a 2022 phenomenon
? (Am I the only one who would have sworn that happened way earlier in the pandemic? I guess when you play a game every day it makes it seem like a lot more time has passed.) And
Betty White?
(To be fair, she passed away on the very last day of 2021, so all of the tributes and whatnot happened in 2022.)
Queen Elizabeth, of course. Ukraine, ugh, yes. The fact that Jeffrey Dahmer is on here is both a testament to the power of Netflix and a disturbing insight into people's morbid curiosity.
Anne Heche, tragic. Bob Saget, sad. Election results totally depends on your perspective, but glad to see people caring about the democratic process.
The Year in Search categories are telling as well.
For people, we had:

Johnny Depp
Will Smith
Amber Heard
Antonio Brown
Kari Lake
Anna Sorokin (Delvey)
Chris Rock
Andrew Tate
Adam Levine
Serena Williams
I just don't think there's even a need to comment about most of these. Yikes.
Movies are fun though!
"Encanto"
"Thor: Love and Thunder"
"Top Gun: Maverick"
"The Batman"
"Everything Everywhere All at Once"
"Black Adam"
"Jurassic World Dominion"
"Black Panther: Wakanda Forever"
"Morbius"
"Turning Red"
Aw, remember the "Turning Red" controversies, the "Encanto" obsessions and "Top Gun: Maverick" being surprisingly amazing?
And oof, "Black Panther: Wakanda Forever." What a beautifully done film.
Musicians and bands is an interesting mix:
Adam Levine
Mary J. Blige
Lil Tjay
Kendrick Lamar
Migos
Tommy Lee
Kate Bush
Ricky Martin
Young Thug
Foo Fighters
Eclectic, no? Some of these I can connect to specific things that happened this year, like Kate Bush's "Running Up That Hill" going viral from its appearance in "Stranger Things" and Foo Fighters from drummer Taylor Hawkins' death, but some are a mystery to me. Maybe I don't want to know.
Let's move away from entertainment and head to food.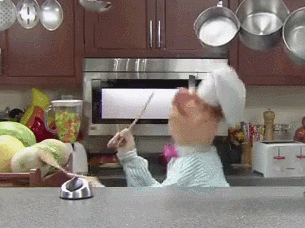 Here are the top recipe trends in the U.S. for 2022:
Sugo
Cincinnati chili
Marry me chicken
Quick pancake
Mango pie
Green goddess salad
Jennifer Aniston salad
Grinder sandwich
Bella Hadid sandwich
The Bear spaghetti
Marry me chicken? I might have to Google that myself. (Don't tell anyone, but I'm also going to Google "sugo" because I'm embarrassed to admit I have no idea what that is.)
Speaking of Googling things you don't know—want to see what definition searches trended in 2022?
Rupee
Oligarch
Cacao
Homer
Recession
Canny
Foray
Trove
Saute
Tacit
So curious about what prompted most of these trends.
All of the above can be found on the published Year in Search lists, but Google also sent us some trends that didn't make it into the list, such as:
Is it true that …
Is it true that TikTok is posting drafts?
Is it true that the pinky is the middle finger in China?
Is it true that Putin has cancer?
Is it true that coffee stunts your growth?
Is it true that cats have nine lives?
Is it true that Fortnite is ending?
Is it true that Queen Elizabeth died?
Is it true that Chuck Norris died?
Is it true that if you dream about someone they went to sleep thinking about you?
Is it true that Yahoo is shutting down?
What is …
What is NATO?
What is monkeypox?
What is rsv?
What is Wordle?
What is aphasia?
What is a NFT?
What is a recession?
What is vabbing?
What is Roe v. Wade?
What is the Wordle today?
How to be …
How to be a good mother?
How to be a better lover?
How to be perfect?
How to be an adult in relationships?
How to be a verified fan on Ticketmaster?
How to be a nun in BitLife?
How to be emo?
How to be that girl?
How to be enough for someone?
How to be a fashion designer in BitLife?
OK, wait. I am perpetually online and I have three teen/young adult kids. How have I never heard of BitLife when it's in two of these "How to be" trending searches?
I kind of love "How to be an adult in relationships?" Kudos to those trying.
Interestingly, many of the global trends were similar to the U.S. searches, showing how interconnected we all are. However, the global recipes trends are very different:
1. पनीर पसंदा (paneer pasanda)
2. Bolo caseiro (homemade cake)
3. Tuzlu kurabiye (salt cookie)
4. Overnight oats
5. zimtschnecken (cinnamon rolls)
6. Irmik helvası (semolina halva)
7. панкейки (pancakes)
8. Baba ganoush
9. Bulgur pilavı (bulgur rice)
10. Pasta salad
How fun is that?
It's been quite a year and it's good to take a moment to remember and reflect on all that's happened in 2022. There were a lot of big things—the war in Ukraine, the passing of Queen Elizabeth and Betty White, our collective obsession with Wordle, and more. It's also telling what's not in these trends—notably, most references to the COVID-19 pandemic (which we are still in, despite most people being over it at this point).
Kind of makes you wonder what trending searches 2023 will bring, doesn't it? Let's make "street tacos" and "world peace" happen, please.
Get stories worth sharing delivered to your inbox