Give Back Like An O.G.
These kids' parents were incarcerated. How one community organization is helping them heal.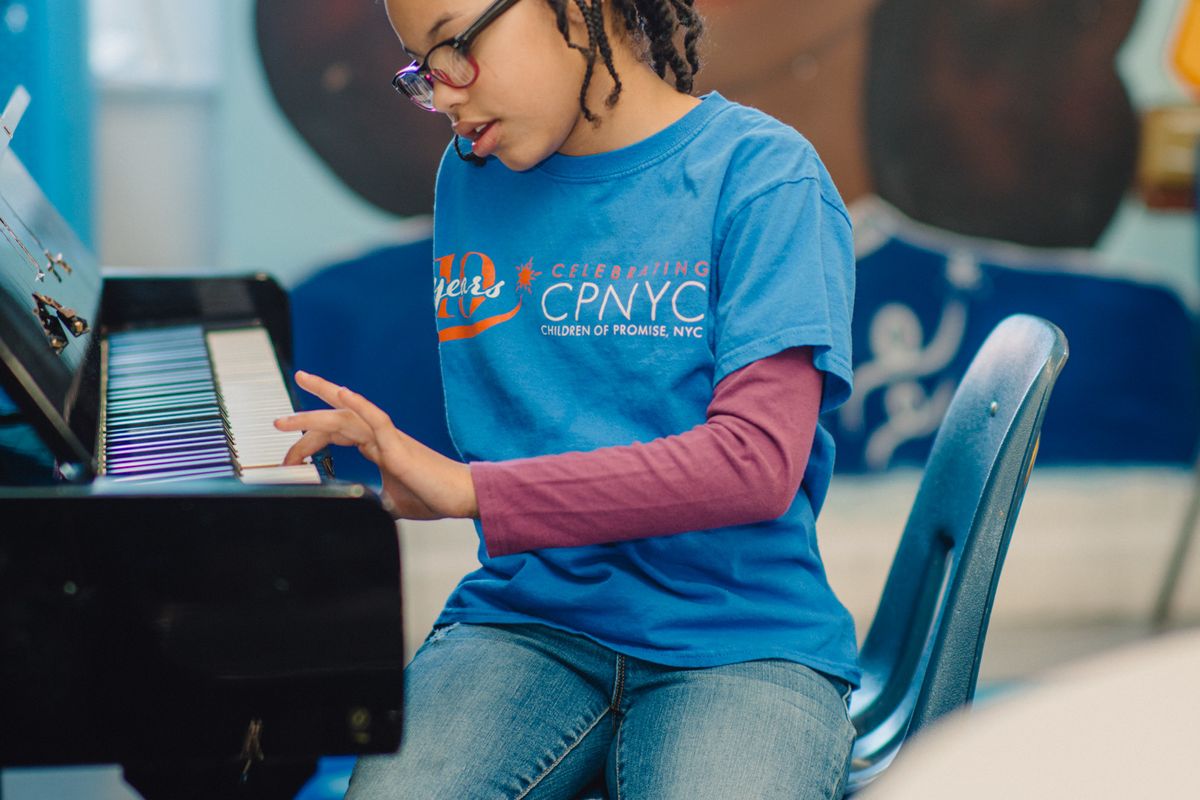 Children of Promise, NYC
True
Sharon Content loved working on Wall Street. A genius when it came to numbers, she thought she'd spend her entire career working in finance. But at some point, she says, she realized that the career she'd worked so hard for wasn't her calling. Content wanted to make a meaningful impact in her community — to give back; to help make life better for the people around her.
Content's decision led her to the non-profit sector. She became the director of programs at a youth entrepreneurship program. Then she took on the role of Chief Operating Officer at Pathways For Youth at the Boys and Girls Club in the Bronx borough of New York City. It was there, while working with youth in an incarceration avoidance program that she realized that something was missing.
"Whenever I met a family that was impacted by incarceration, I didn't have a referral," Content says. There was no organization to which she could send her clients — no group which worked specifically with the unique needs of youth whose parents had been imprisoned. So 11 years ago, in the basement of her home, Content started laying the plans for Children of Promise, NYC.
---
"Children are the invisible victims of mass incarceration," Content says. "They are a forgotten population. I wanted to establish an organization that was specifically designed to meet the needs, interests, and concerns of children of incarcerated parents."
Today, CPNYC serves 300 families a year. The organization has a flagship location in Brooklyn and will soon open a center in the South Bronx which will double the number of families that Children of Promise can serve. CPNYC is currently the only program of its kind in the city — and it offers children of incarcerated parents an unprecedented level of support.
Aside from an after-school program that's open until 6:30pm every day, youth enrolled in the program can also take part in a full-day summer program which offers a wide variety of programs — from sports to academic enrichment to art and music classes. The programs are absolutely free to those enrolled and every activity is created with best practices in youth development and the participants' unique needs in mind. But CPNYC doesn't just offer the youth a safe place to go after school and during the summer — the program's unique in that it offers extensive mental health services as well. The organization is licensed as an outpatient mental health clinic with therapists and psychiatrists on staff.
"In addition to the stigma of having an imprisoned parent, there's a stigma around mental health services. We provide services that de-stigmatize both of those challenges for young people," Content says.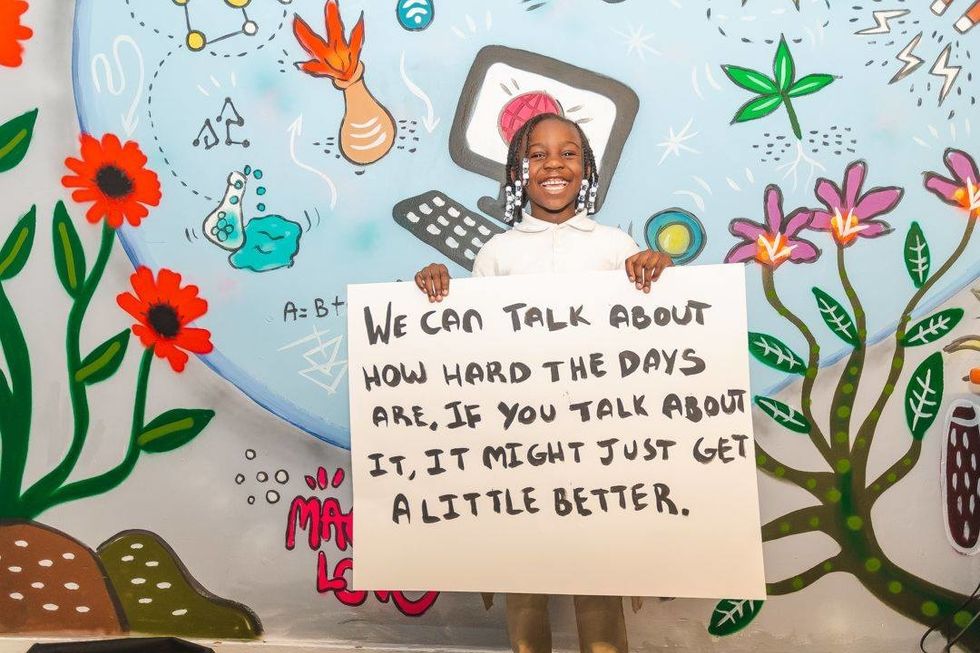 Children of Promise, NYC
"We infuse mental health in all aspects of our program. So it's therapeutic art, it's music therapy, it's drama, it's theater, it's activities that allow our young people to feel and express what they're feeling. Especially around the stigma, the shame and, for so many of our young people, the secret of having a parent in prison."

Because mass incarceration disproportionately affects people of color, Content says it's important that these services be offered in a way that destigmatizes mental health in culturally competent ways that reduce shame and stigma while strengthening bonds in the community.
The services CPNYC provides are important every day, but especially now, when so many children's lives have been affected by the current pandemic. And as CPNYC has escalated their services to offer even more support during this difficult time, Upworthy is partnering with TBS and The Last O.G. to help the organization give even more back to the community. And you can help. All you have to do is tweet.
For every retweet of the message above, TBS will donate one dollar to CPNYC between now and May 5th, 2020. That's money that will help CPNYC pay its staff, provide virtual therapy and mentoring to the youth it serves, and help families with necessities such as sanitizer, face masks, and food.

"The Last O.G. really speaks to the mission of the organization. This is a show that talks about someone who was incarcerated and then comes home. So this particular partnership is a dual benefit in that it really is one that speaks to our mission," Content says.
"Partnering with an impact-driven Brooklyn-based organization has been an important component to each season of The Last O.G., a series that's centered around second chances," said Brett Weitz, General Manager, TNT, TBS and truTV. "There is a natural connection to Children of Promise, NYC and we are proud to partner with an organization that provides such an invaluable service."
"If there's anything the pandemic has highlighted," Content adds, "it's the need for community-based organizations like CPNYC. And how important it is that we all stand up to support such programs in our own communities."