This map shows which ethnicities have the largest ancestry in U.S. counties.
04.17.12
America is supposed to be a melting pot, and this map based on Census data shows the diversity of our country. How do you think the map will change in the coming decades?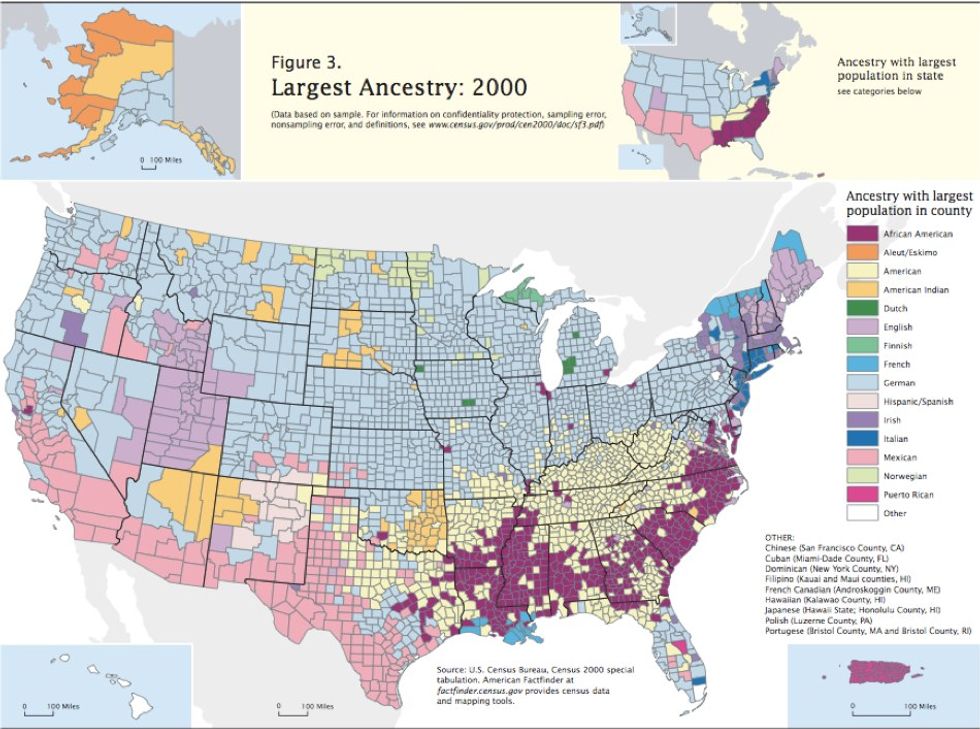 ---
You may have noticed "American" as an ancestry in the key. Turns out, some people self-report their ethnicity that way — maybe because they're not sure of their heritage.
Most Shared