Most Shared
Turns out plays can create more than one type of art.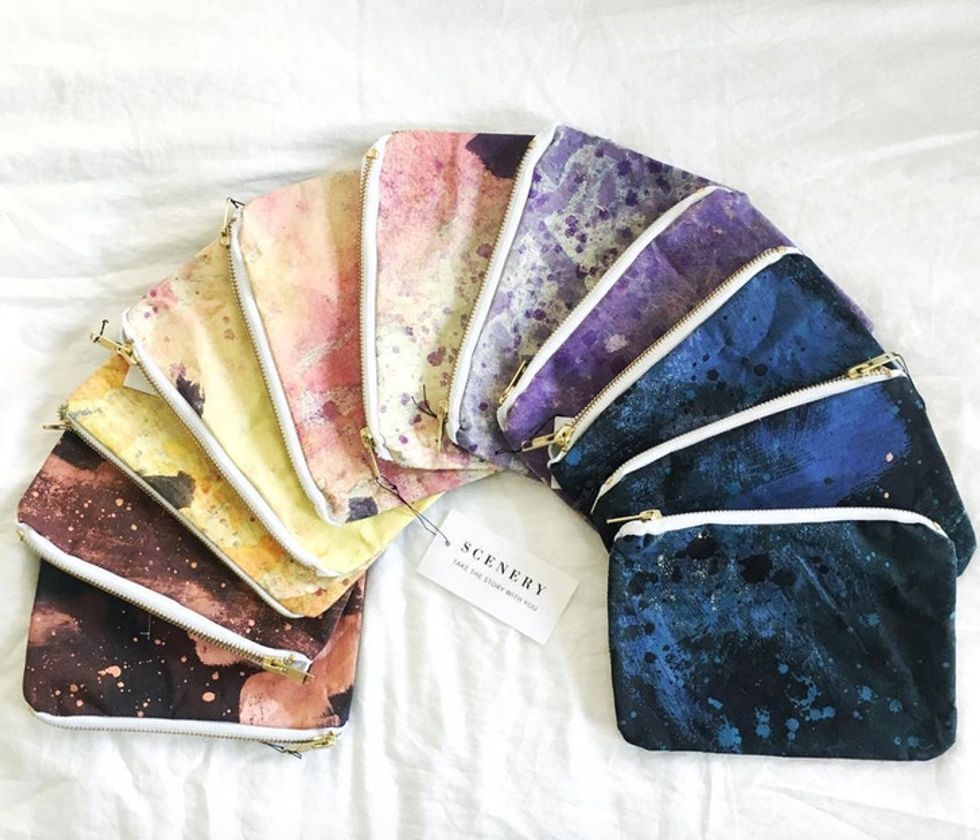 What happens to those massive gorgeous painted theater backdrops when a show ends?
Jen Kahn who has been a stage manager on and off Broadway for years, never gave a second thought to what happened to the stage scenery when a show ended until a road trip in 2015. She and her friend wandered into a store selling bags made from old sails from sailboats when inspiration struck.
They could do the same thing with discarded theater backdrops.
---
Just like that Scenery Bags was born.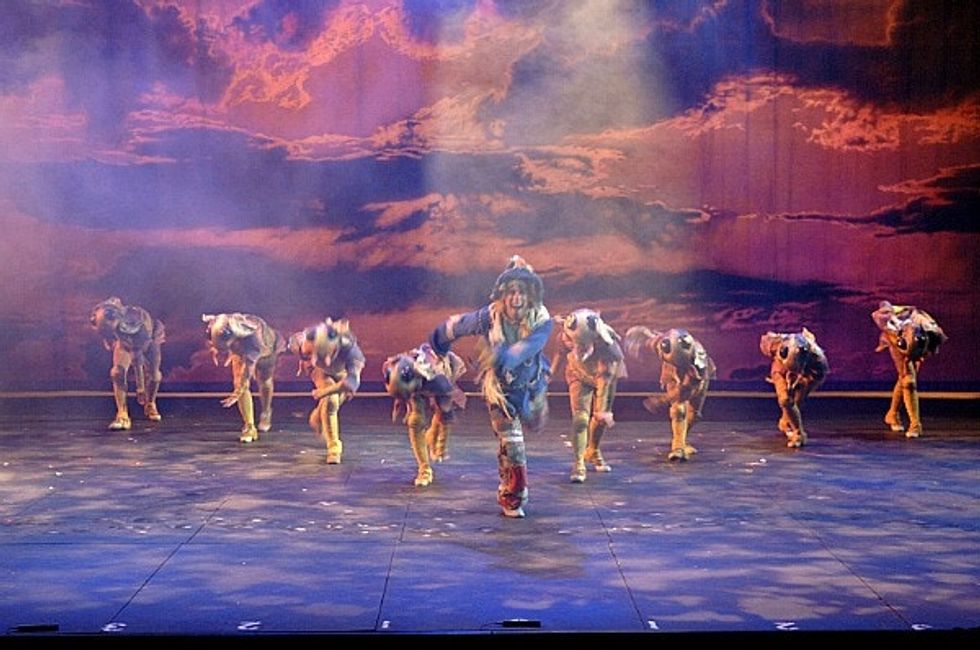 The gorgeous backdrop from this production is one of the backdrops Scenery Bags used. All photos via Jen Kahn unless otherwise noted.
Kahn collects discarded backdrops from theaters and set rental companies who would've thrown them away.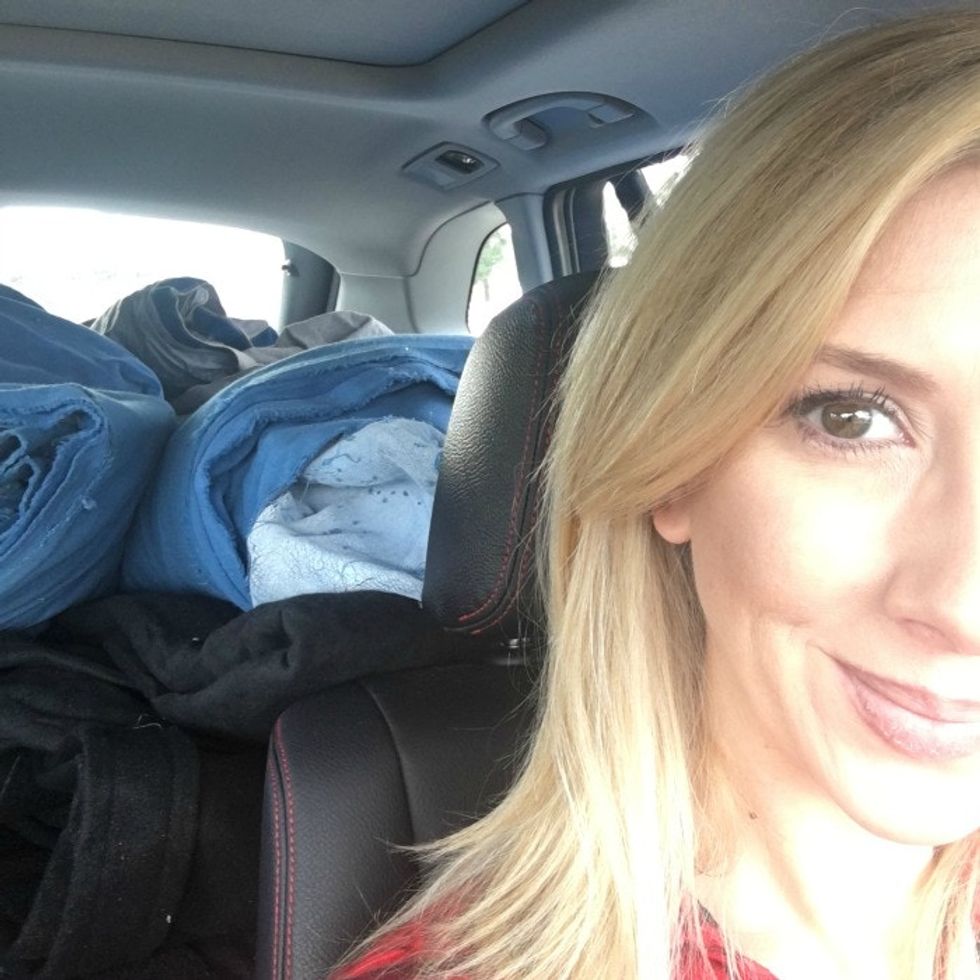 Jen Kahn in her car laden with backdrops.
The massive backdrops are then cut up and stitched into simple, super cute, rectangular clutches.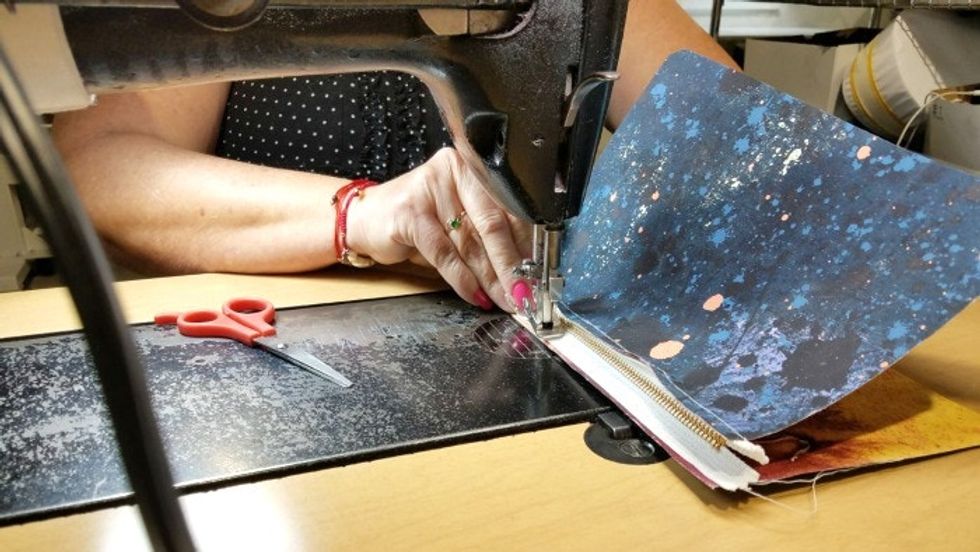 Bags are made at a factory in Florida.
Depending on which part of the backdrop they're cut from, the bags come in entirely unique patterns and colors.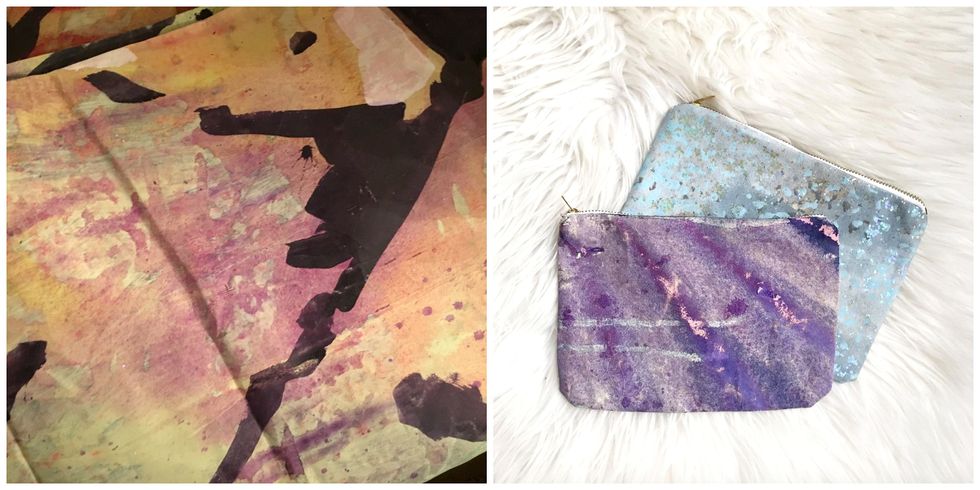 "Hairspray" (top left and right), "Oklahoma!" (bottom left), and "Oz" (bottom right).
"We may be giving [kids] an introduction to theatre, but I strongly believe they will be giving us back so much more," Kahn writes.
Arts programs in America are endangered. These bags aren't just cute; they're a reminder of theater's significance and will help ensure kids still have opportunities to see live shows.
If arts programs are cut from schools, a generation of kids won't be encouraged to express themselves creatively, and the art world will suffer as a result. Kahn's contribution is just one theater-lover's attempt to turn that around.