The 'Ultimate Woman Since Eve' Says Something Most Women Can Relate To
To be honest, I didn't know much about Christina Hendricks (except as Joan from "Mad Men"), so I read up on her. She's an interesting woman with lots of good things to say. I also saw that most of the comments from other readers focused on her body and that "weak-in-the-knees feeling" they get just looking at her. Agreed — she's gorgeous — but she says really interesting things as well. So, yes, enjoy this photo, but don't stop there. Hear the important points she's making too!
08.29.14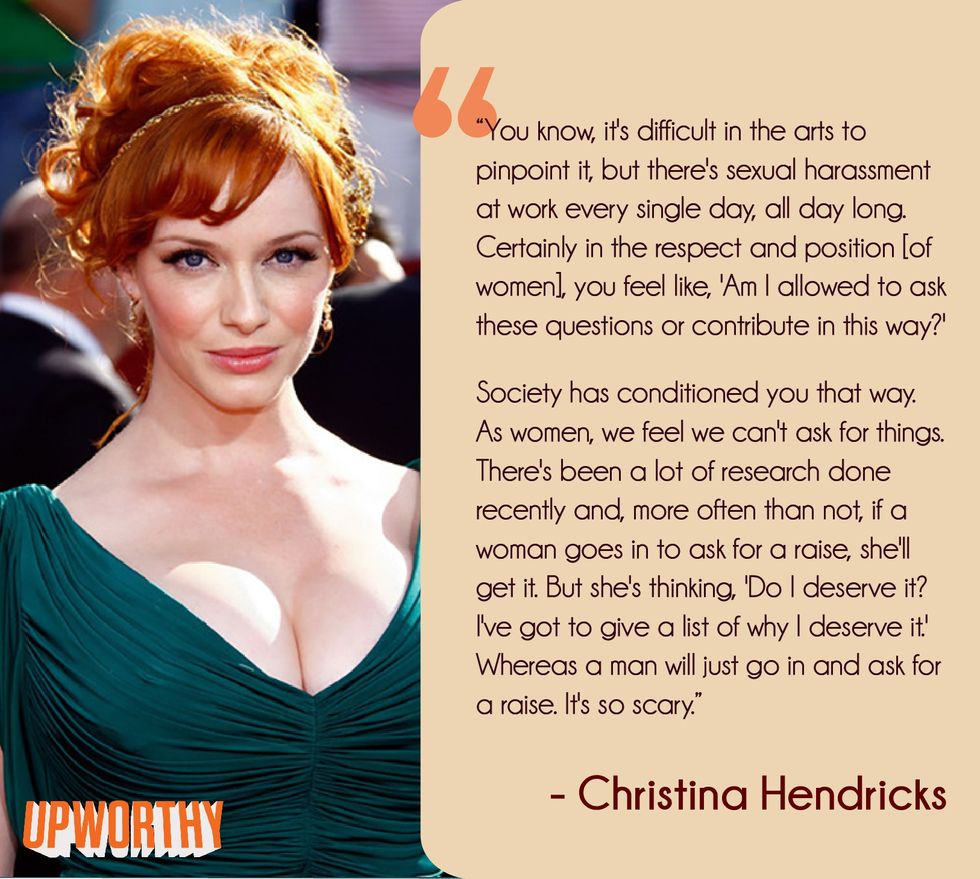 ---
That research Christina mentions?Here's a page with lots of good information from the book "Women Don't Ask." It'strue, women face a ton more workplace barriers than men in terms of sexual harassmentand equal respect. But like Christina says, we also often feel scared aboutasking for the pay we deserve. Here'smore on how to do that! Go get it, girl.
More