Family
They are using their unique family arrangement to help people better understand polyamory.
Family
Hearing Kondo say, 'My home is messy,' is sparking joy for moms everywhere.
Family
The amazing bond between dads and daughters.
All illustrations are provided by Soosh and used with permission.
This article originally appeared on 04.09.16


It's hard to truly describe the amazing bond between dads and their daughters.
Being a dad is an amazing job no matter the gender of the tiny humans we're raising. But there's something unique about the bond between fathers and daughters.
Most dads know what it's like to struggle with braiding hair, but we also know that bonding time provides immense value to our daughters. In fact, studies have shown that women with actively involved fathers are more confident and more successful in school and business.
You know how a picture is worth a thousand words? I'll just let these images sum up the daddy-daughter bond.
A 37-year-old Ukrainian artist affectionately known as Soosh, recently created some ridiculously heartwarming illustrations of the bond between a dad and his daughter, and put them on her Instagram feed. Sadly, her father wasn't involved in her life when she was a kid. But she wants to be sure her 9-year-old son doesn't follow in those footsteps.
"Part of the education for my kiddo who I want to grow up to be a good man is to understand what it's like to be one," Soosh told Upworthy.
There are so many different ways that fathers demonstrate their love for their little girls, and Soosh pretty much nails all of them.
Get ready to run the full gamut of the feels.
1. Dads can do it all. Including hair.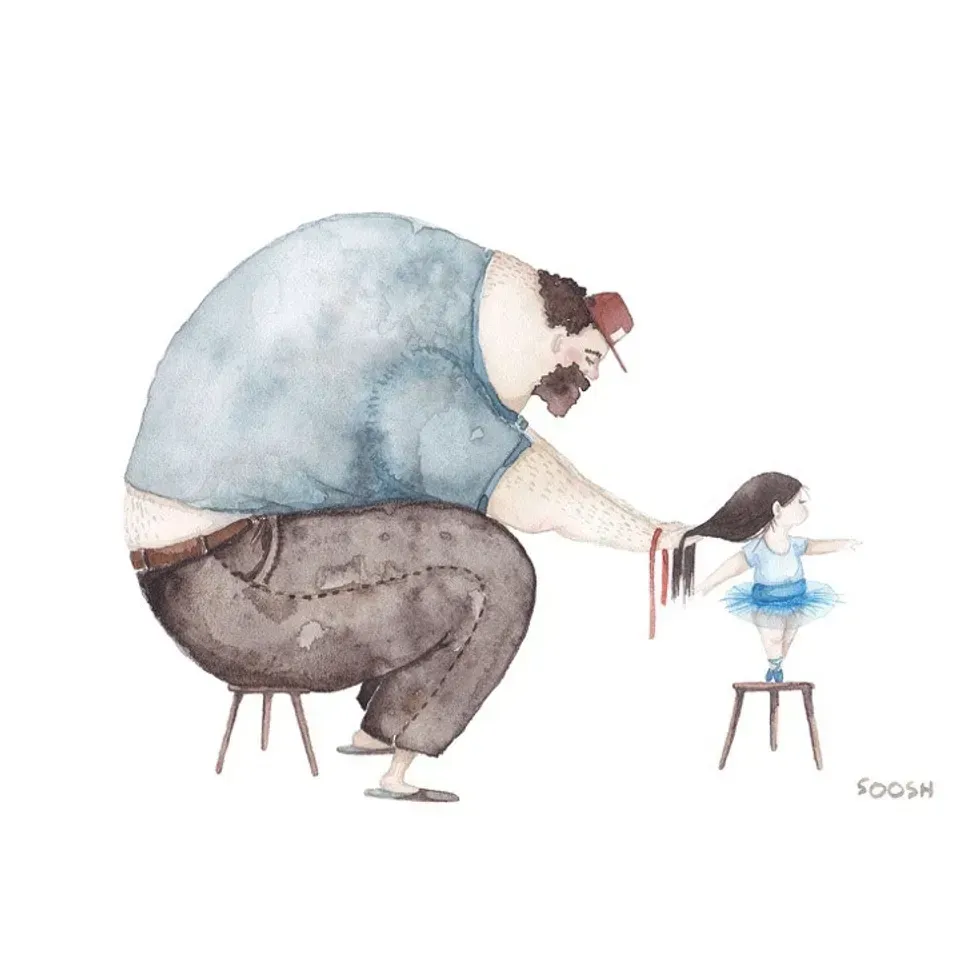 I've got this.
All illustrations are provided by Soosh and used with permission.
2. They also make pretty great game opponents.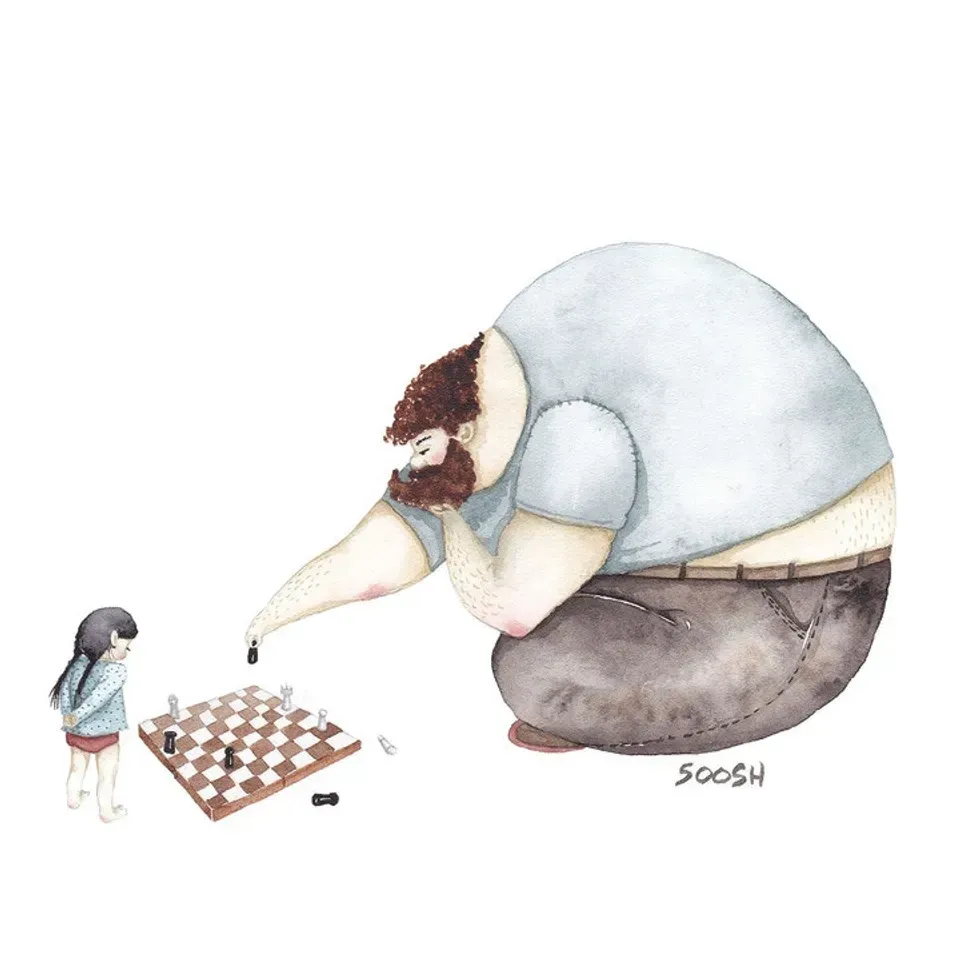 Sharing life strategy.
All illustrations are provided by Soosh and used with permission.
3. And the Hula-Hoop skills? Legendary.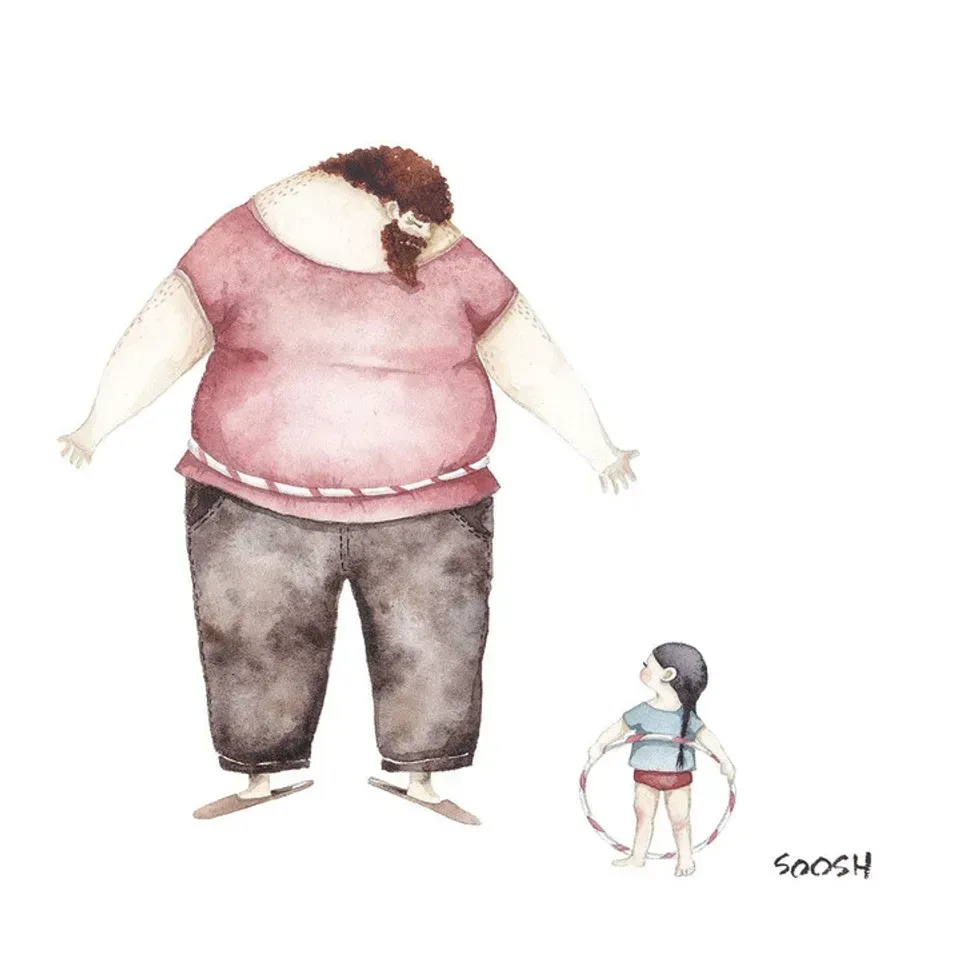 Tight fitting hula-hoop.
All illustrations are provided by Soosh and used with permission.
4. Dads know there's always time for a tea party regardless of the mountain of work in front of them.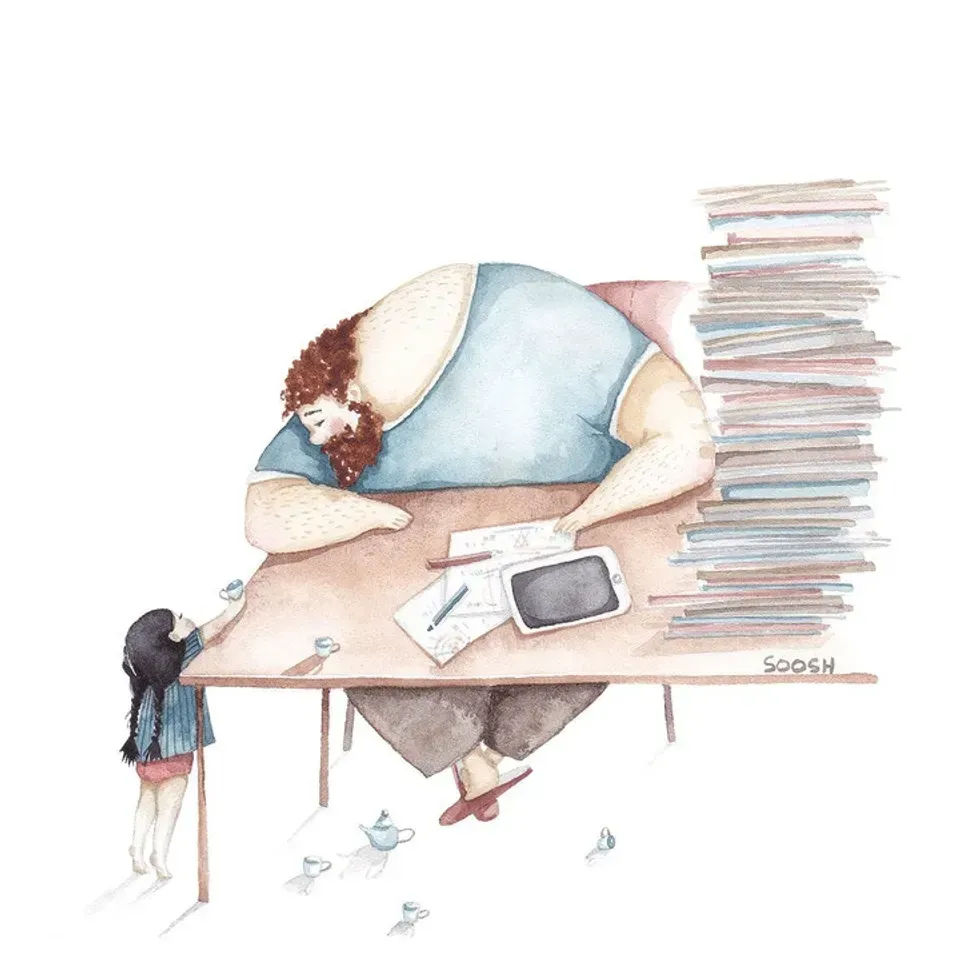 Dad makes time.
All illustrations are provided by Soosh and used with permission.
5. And their puppeteer skills totally belong on Broadway.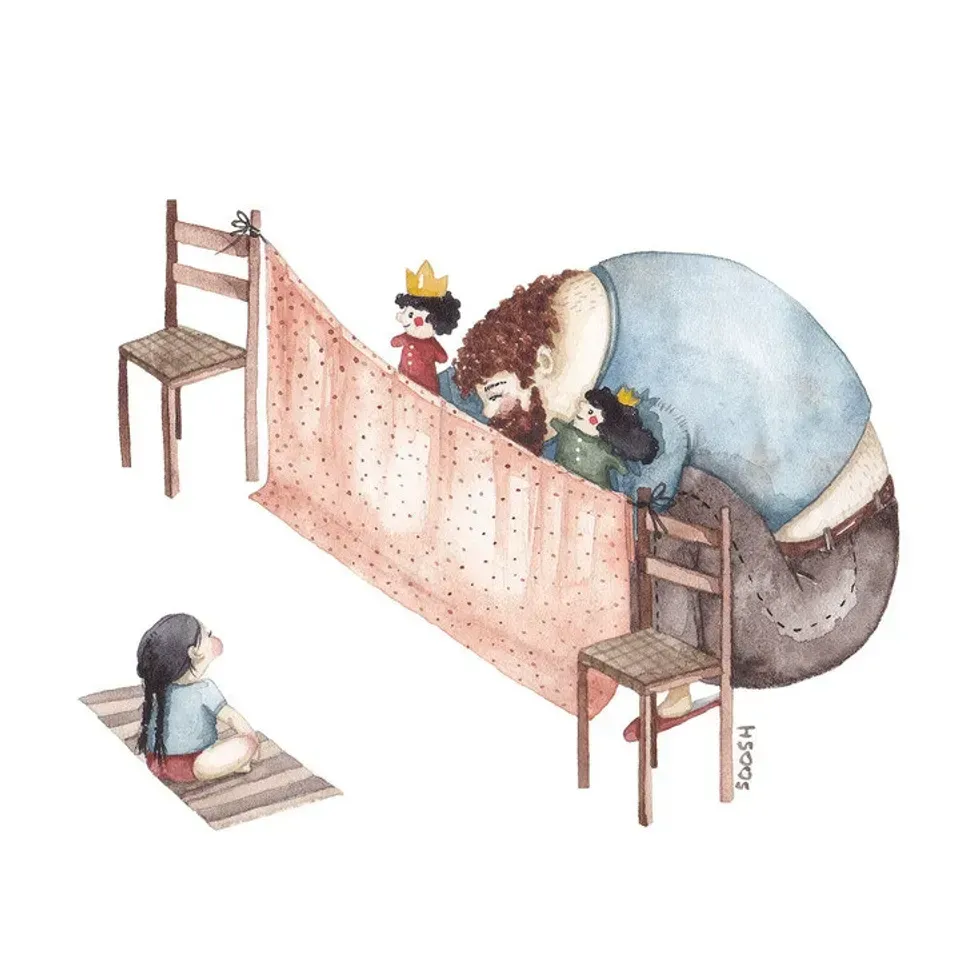 Let's play.
All illustrations are provided by Soosh and used with permission.
6. Dads help us see the world from different views.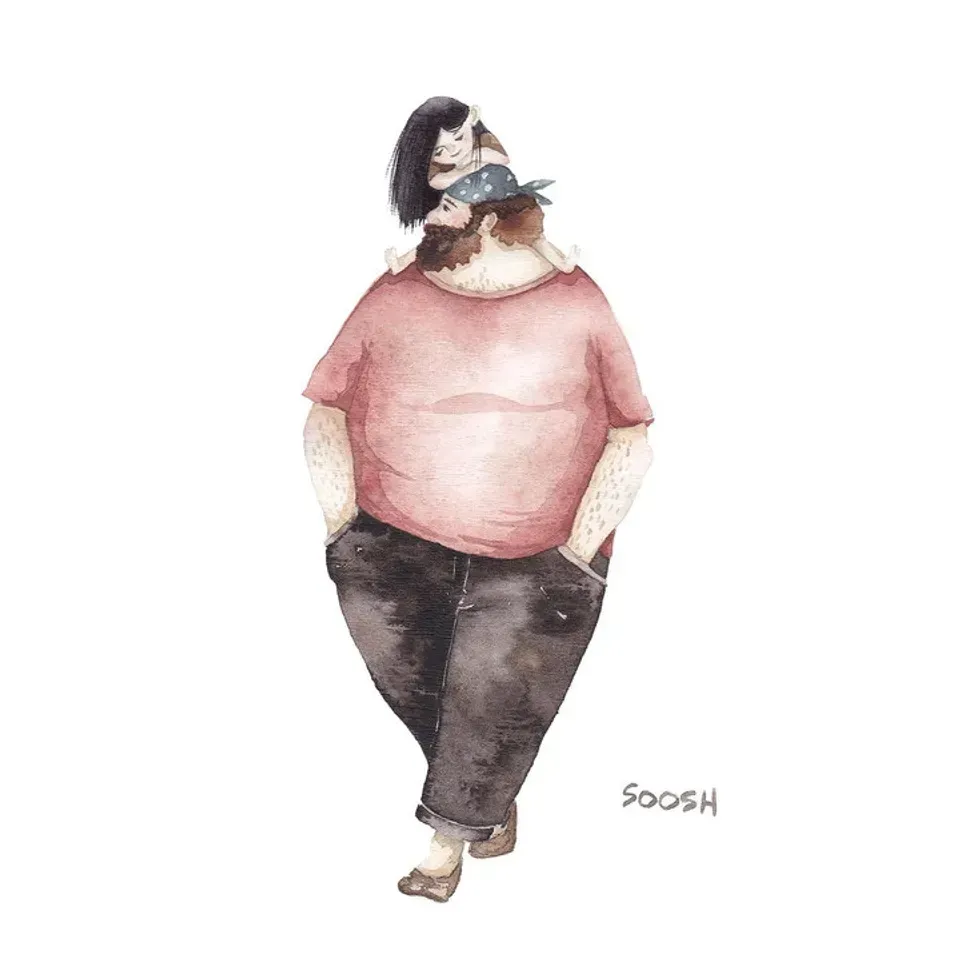 Good shoulders.
All illustrations are provided by Soosh and used with permission.
7. So much so that we never want them to leave.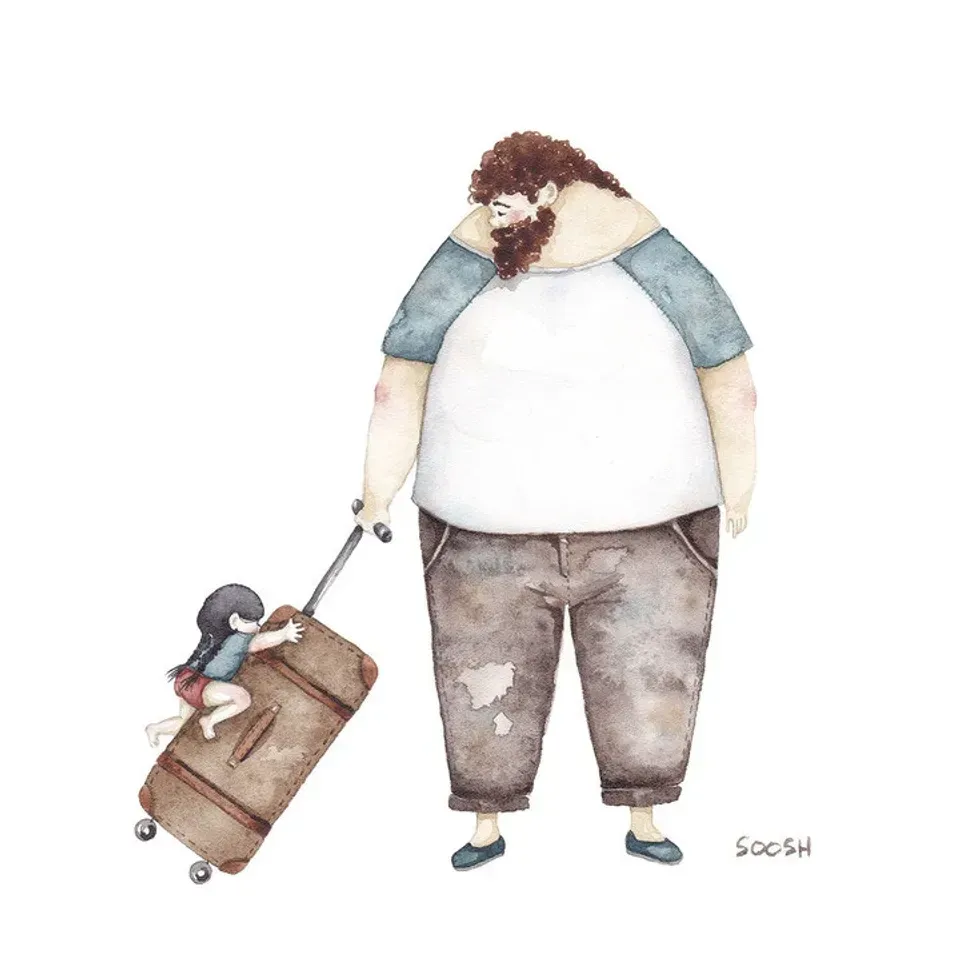 More dad time please.
All illustrations are provided by Soosh and used with permission.
8. They can make us feel protected, valued, and loved.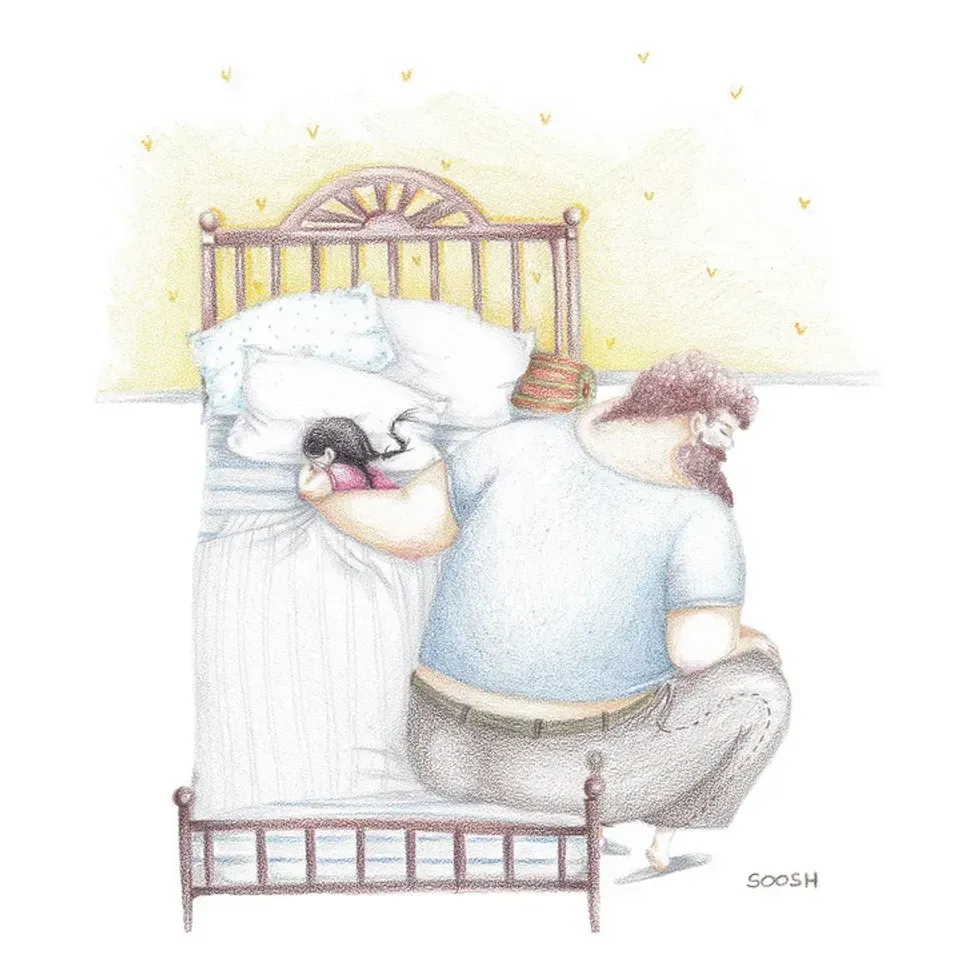 Always the protector.
All illustrations are provided by Soosh and used with permission.
9. Especially when there are monsters hiding in places they shouldn't.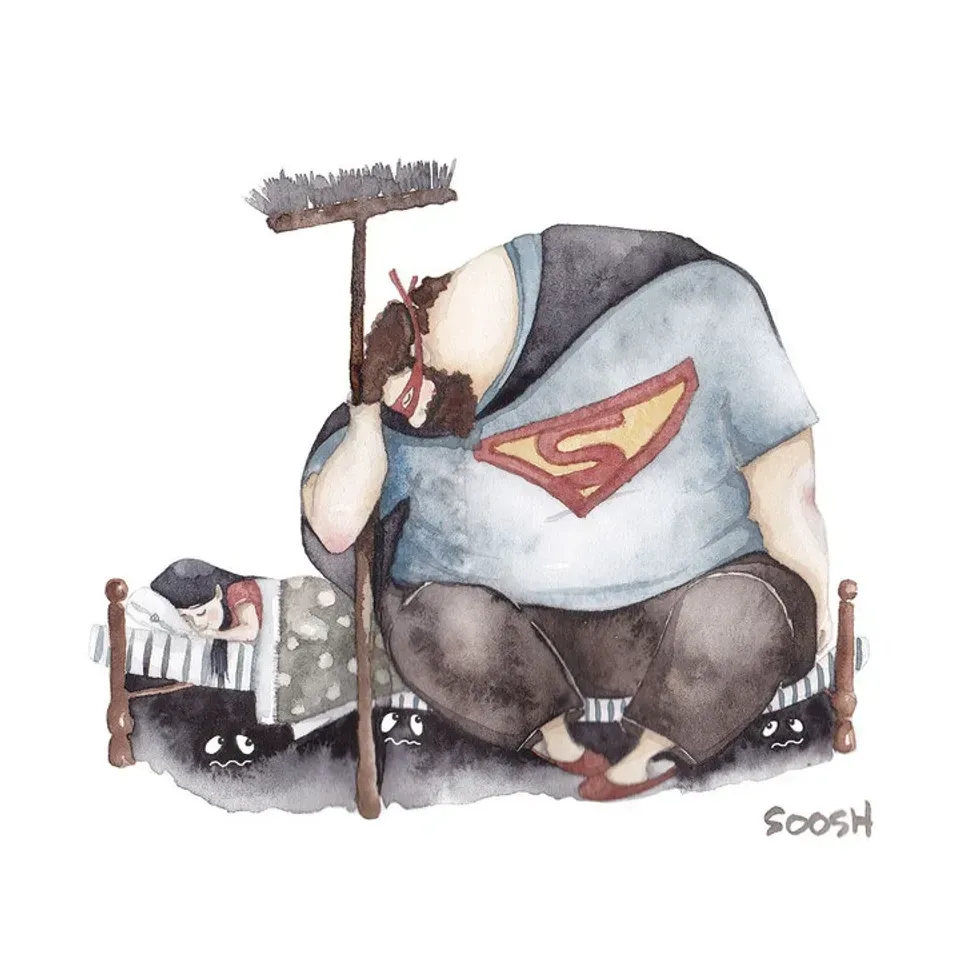 Dad is superman.
All illustrations are provided by Soosh and used with permission.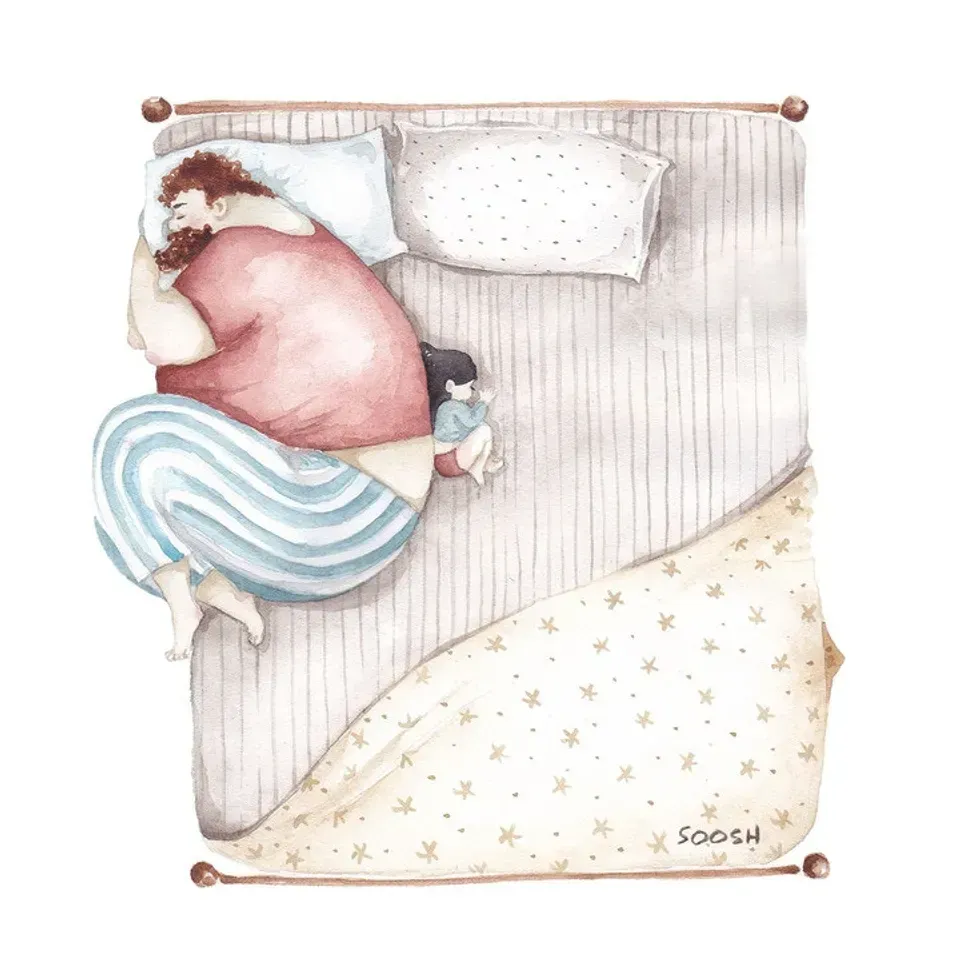 Never a big enough bed.
All illustrations are provided by Soosh and used with permission.
Seeing the daddy-daughter bond as art perfectly shows how beautiful fatherhood can be.
Get stories worth sharing delivered to your inbox
Family
"Hopefully, somebody watches this and thinks, 'Well, OK, maybe I'm not doing so bad.'"
Identity
How do blind people cook? This "Masterchef" winner leans into her senses.
Image pulled from YouTube video.
This article originally appeared on 05.26.17

There is one question chef Christine Ha fields more than any other.
But it's got nothing to do with being a "Masterchef" champion, New York Times bestselling author, and acclaimed TV host and cooking instructor.
The question: "How do you cook while blind?"
Ha has a rare autoimmune disease that attacked her spinal cord and optic nerve. She started losing her vision in 2004 while she was in her 20s.
Ha compares her vision loss to "looking at a very foggy mirror after a hot shower." After her diagnosis, she worried she'd have to give up cooking. It was an interest she was just beginning to explore and one she had a serious talent and passion for. Instead of shying away from the kitchen, Ha decided to learn to navigate her new reality.
"It's like any other challenge in life; you just face it head on and hope for the best," she said in one of her recent videos.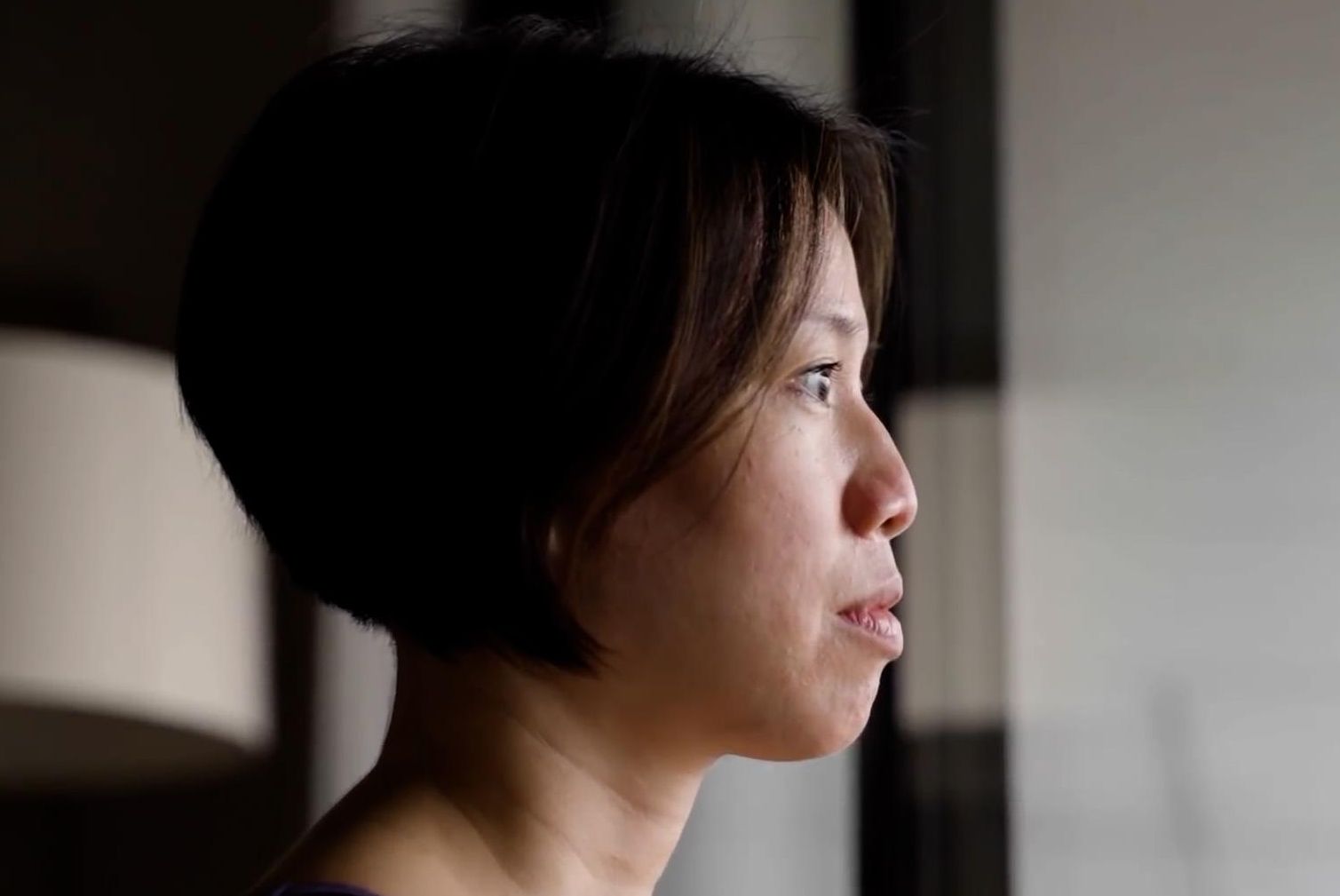 Ha started losing her vision in 2004.
Image pulled from YouTube video.
A seasoned chef, Ha leans into her other senses to bring her culinary creations to life.
In a video for her YouTube channel, Ha wears a GoPro camera while expertly preparing a mouthwatering meal of steamed whole snapper with black bean sauce and blistered green beans. She describes it as a "typical weeknight meal," the very thought of which separates home cooks from Masterchefs.
Watch Christine Ha make a delicious dinner ... just maybe not while you're hungry.
Ha is patient, taking her time to feel, smell, prep, and cut ingredients.
She sometimes uses adaptive tools, but much of her cooking is done by touch. She deftly guides her knife to accomplish intricate cuts.
Just like a sous chef in a professional kitchen, sometimes Ha's partner lends a quick hand.
Ha uses cooking, food, and telling her story to connect and communicate with people around her.
Preparing and sharing meals is a great way to unite people and celebrate what makes each of us unique. Plus, you get to eat tasty food with your favorite people. And if it's Gordon Ramsay approved, it's that much sweeter.
Watch and learn a little more about Christine Ha in the video below:
✪ In this exclusive Goalcast Original, the first blind contestant and winner of MasterChef, Christine Ha, opens up about how she lost her sight and her mothe...
This article originally appeared on 04.22.15


Gordon Ramsay is not exactly known for being nice.
Or patient.
Or nurturing.
On his competition show "Hell's Kitchen," he belittles cooks who can't keep up. If people come to him with their problems, he berates them. If someone is struggling to get something right in the kitchen, he curses them out.
His whole TV persona is based on being the world's worst boss.
Ramsay went on Reddit and allowed users to ask him any question they wanted.
So when a fellow cook asked him a sincere, deeply personal question about what to do when you've hit a roadblock in your career, you could probably guess what was coming.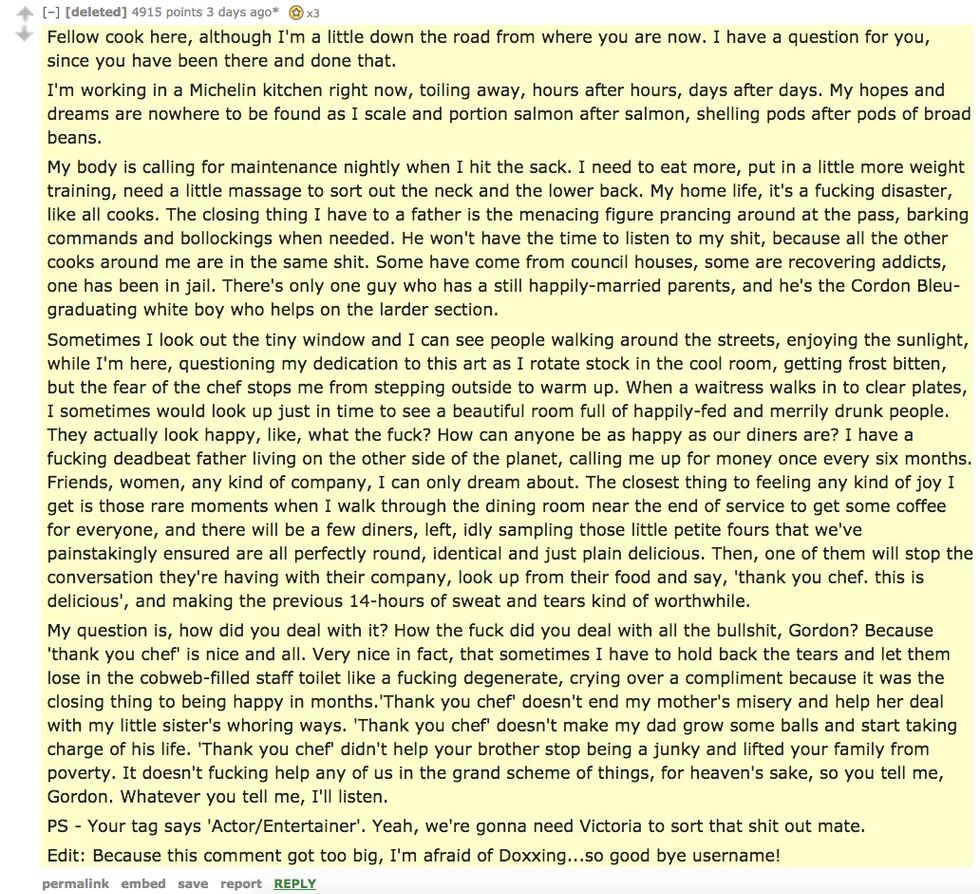 How do you deal with it Ramsay?
Indeed, I thought the guy was making a terrible mistake pouring his heart out to a chef as notoriously tough as Ramsay:
"My hopes and dreams are nowhere to be found as I scale and portion salmon after salmon, shelling pods after pods of broad beans.
...
Sometimes I look out the tiny window and I can see people walking around the streets, enjoying the sunlight, while I'm here, questioning my dedication to this art as I rotate stock in the cool room, getting frost bitten, but the fear of the chef stops me from stepping outside to warm up.
...
The closest thing to feeling any kind of joy I get is those rare moments when I walk through the dining room near the end of service to get some coffee for everyone, and there will be a few diners left, idly sampling those little petite fours that we've painstakingly ensured are all perfectly round, identical, and just plain delicious. Then, one of them will stop the conversation they're having with their company, look up from their food and say, 'Thank you, chef. This is delicious,' and making the previous 14-hours of sweat and tears kind of worthwhile.

My question is, how did you deal with it? How the fuck did you deal with all the bullshit, Gordon?"
But the way Ramsay responded? Totally amazing. And completely unexpected.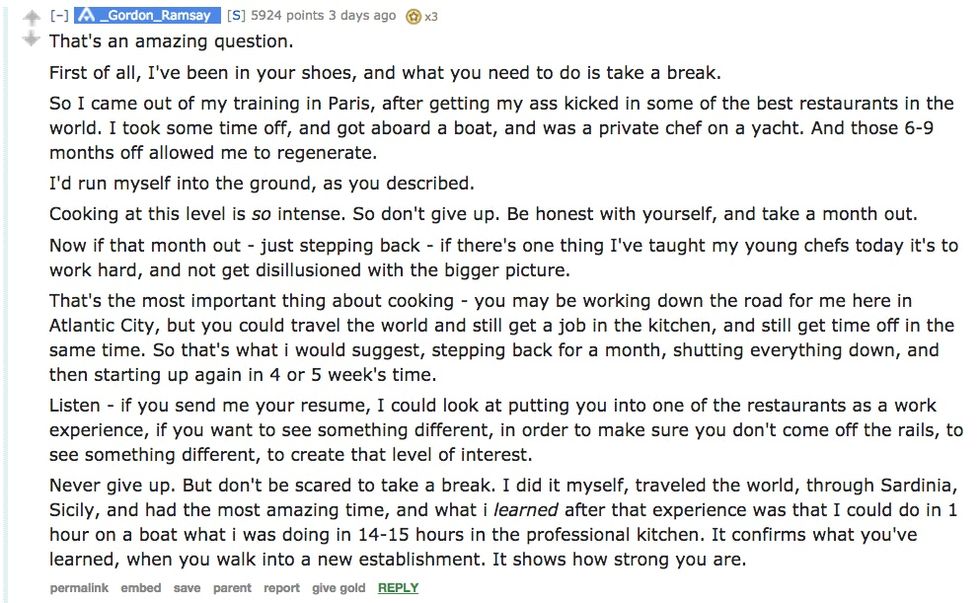 That's an amazing question.
Turns out, real-life Gordon Ramsay? He actually can be a really kind, big-hearted dude.

He's sympathetic to the guy. Not just because he's a good person. But because he's been there.

Working in restaurants is a tough, tough business. As of 2012, the average salary for cooks was less than $23,000/year. And those who are just starting out often have to work unglamorous, tedious jobs that no one else wants to do. Ramsay didn't have fancy culinary school training. He rose up through the ranks putting in long hours for low pay in kitchens all over the world. That's why he gets it.
Which brings up another point.
Diet Dieting GIF by Bobbi DeCarlo - Find & Share on GIPHY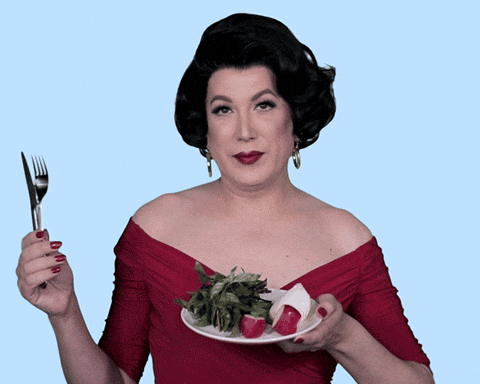 (Does this salad dressing have black pepper in it?? No tip for you!)
Diet Dieting GIF by Bobbi DeCarlo - from GIPHY.

When we go out to eat, we, as a culture, tend to behave ... how should I put this?
Let's go with "not like perfect angels."
Of course, no one likes getting the wrong order. Or waiting a really long time for a meal. Or eating something that doesn't taste the way you expect it to.
But it's important to remember that the people behind the food, like Ramsay's anonymous letter-writer, might be working 14-hour days. Or might be a recent immigrant who speaks limited English, trying to support a family thousands of miles away. And possibly making very little money. And sure, they screw up sometimes. But we all screw up at our jobs sometimes.
Because they, like the rest of us, are human beings.
Which is why saying...
"Thank you, chef. This is delicious."
Could mean everything to someone.