When a Houston-based band, The Suffers, wanted to show their moms some love for Mother's Day, they decided to sing to them.
In an adorable, tear-jerking music video, The Suffers brought "Mammas" to life by celebrating their own mothers — and featuring queer parenting too.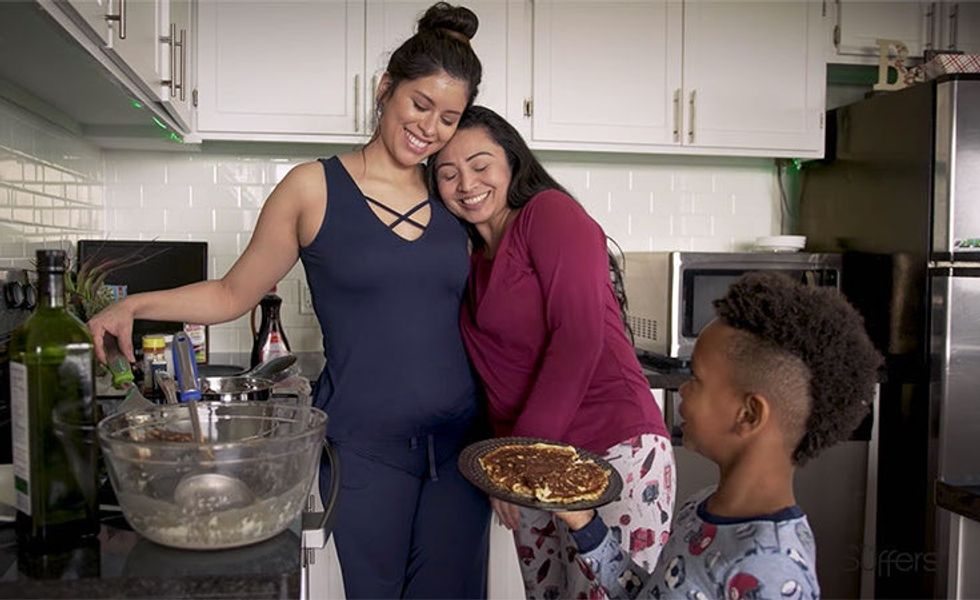 All images from "Mammas" by The Suffers, used with permission.