popular
Here's what it takes to grow one of the most loved fruits in the world
"It's what we're leaving to our kids."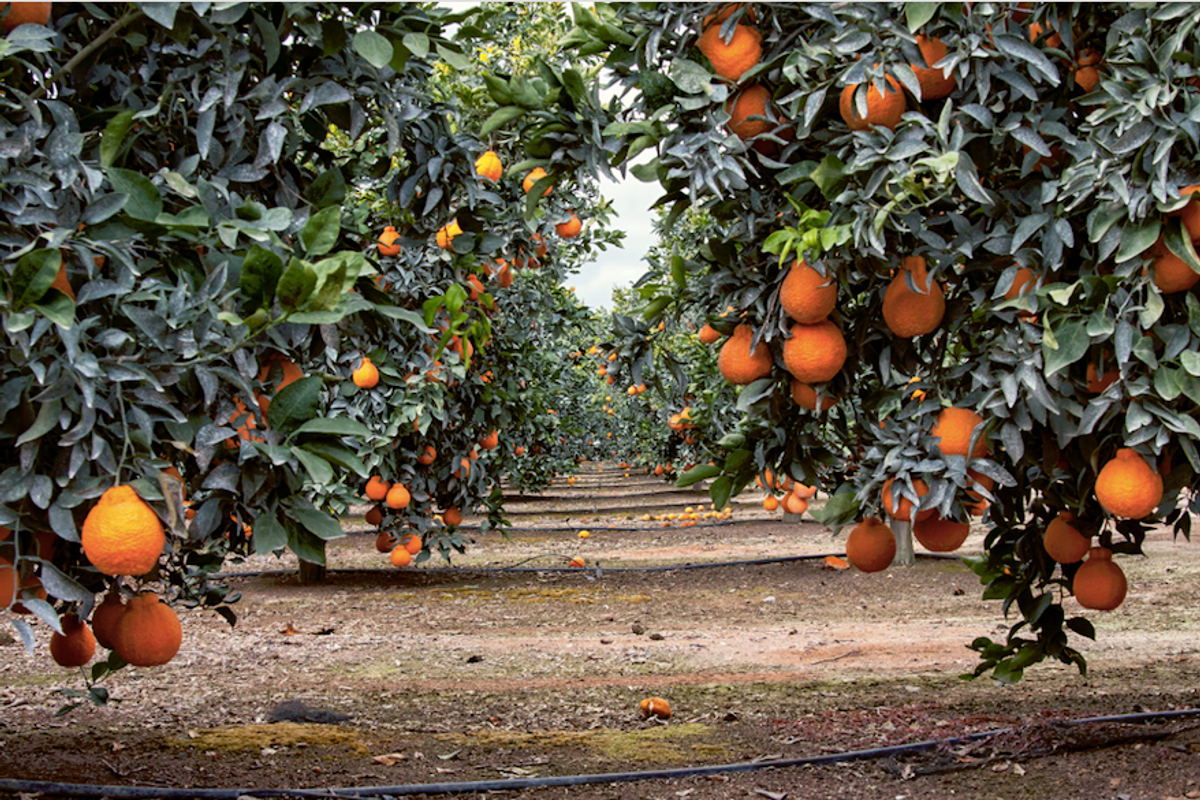 Sumo Citrus
True
Don Bay has been in the citrus business for over 50 years now, and according to him, his most recent growing endeavor has been the most challenging. Alongside his son Darren and grandson Luke, Don cultivates Sumo Citrus®, one of the most difficult fruits to grow. The Bay family runs San Joaquin Growers Ranch in Porterville, California, one of the farms where the fruit is grown in the United States.
Sumo Citrus was originally developed in Japan, and is an extraordinary hybrid of Satsuma, Orange, and Mandarin.
The fruit is temperamental, and it can take time to get a thriving crop. The trees require year-round care, and it takes five years from seed to fruit until they're ready for harvest. Thanks to expert citrus growers like the Bay family though, Sumo Citrus have flourished in California. Don and his son Darren worked together through trial and error to perfect their crop of Sumo Citrus. Darren is now an expert on cultivating this famously temperamental fruit, and his son Luke is learning from him every step of the way.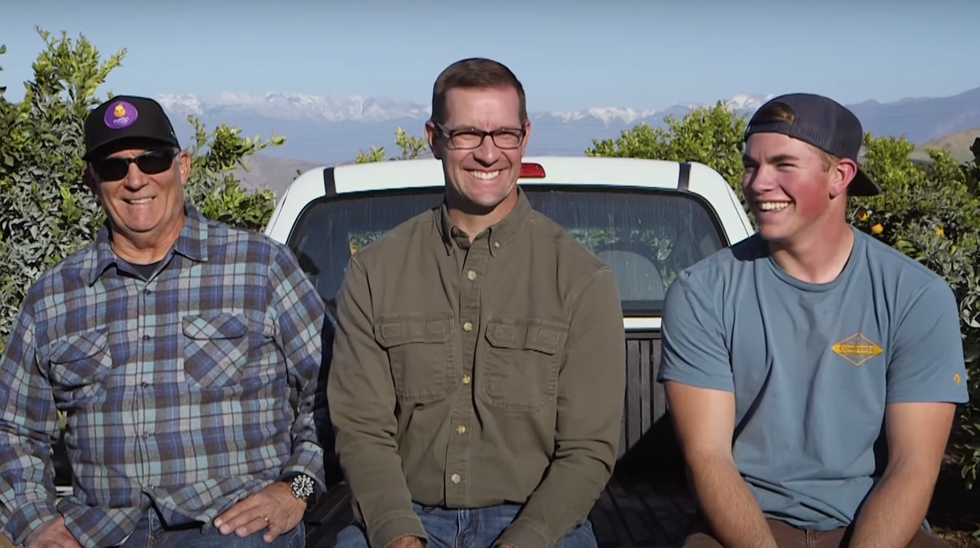 Don, Darren and Luke BayAll photos courtesy of Sumo Citrus
"Luke's been involved as early as he could come out," Darren said in a YouTube video.

"Having both my son and grandson [working with me] is basically what I've dreamt about," said Don. "To have been able to develop this orchard and have them work on it and work with me — then I don't have to do all the work."
---
Down the road from the Bay farm, Kellie Neufeld's family turned empty farmland into a thriving Sumo Citrus crop in just six years. They've spent every week during those six years tirelessly working on it and watching it grow. "Sumo Citrus is what we're leaving behind," Kellie said in a video. "It's what we're leaving to our kids."
The pride she feels for what she's built with and for her family is palpable.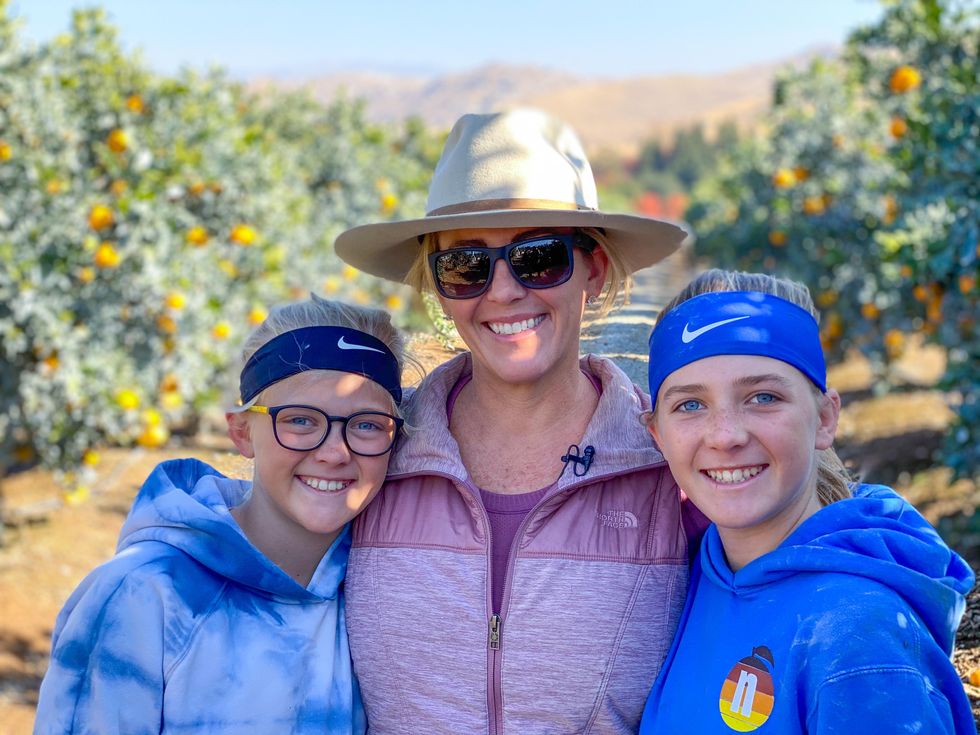 Kellie Neufeld (center) and her daughters
Kellie wasn't always a farm girl. Born in Orange County, she didn't get introduced to farm life until she met her husband at college. He grew up on a farm, and once they got married, he showed her the ropes. Together they have 35 years of experience growing citrus between them and relish the steps it takes to bring Sumo Citrus to market, especially harvest time.

"Harvest is the most exciting time," said Kellie. "I let my kids miss school, we come out here, I bring donuts and cookies for the pickers." Each fruit is handpicked and laid in bins rather than tossed in large carts to keep them in prime shape for market. It's a laborious job, but Kellie and her family wouldn't have it any other way. They're determined to protect their product from harvest to market.
Julie Imbimbo of Strathmore, CA has also made growing Sumo Citrus a lifetime endeavor, even when life got particularly hard. She worked on the farm at Paradise Acres with her husband until 2015 when he passed away from cancer. Even after he was gone, she continued cultivating without him, determined to keep his contribution alive.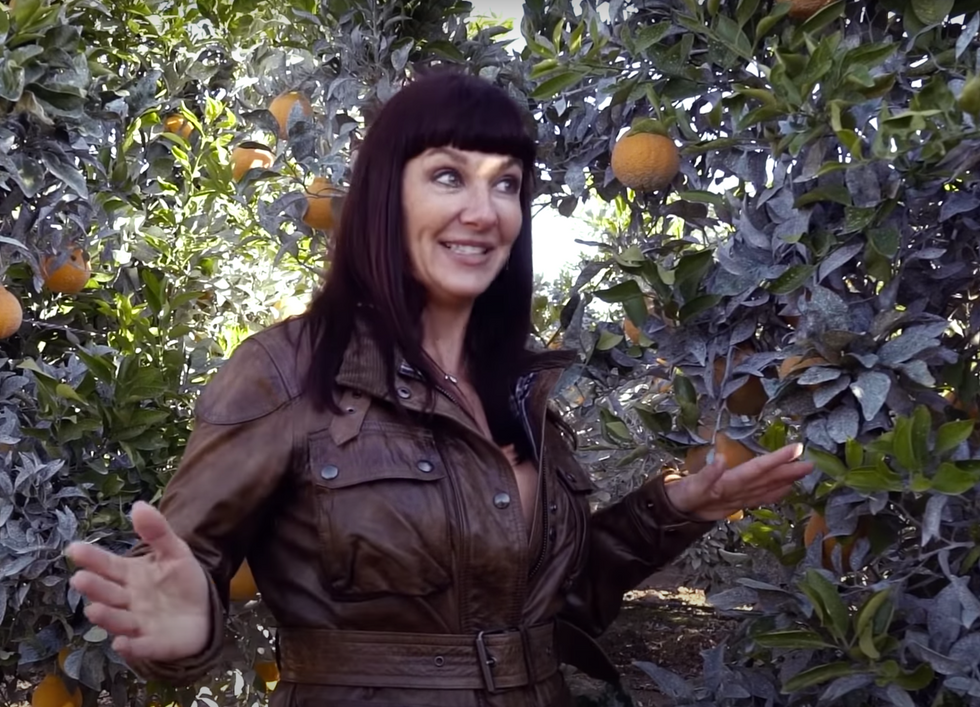 Julie Imbimbo
"It was extremely important to me that this was his legacy," Julie said in a YouTube video. "It broke my heart that he never got to see [his fruit] being harvested. I made the decision. This was going to be my life. And our life. And my connection with him."

This love, care and dedication go into each Sumo Citrus you find at the store. It's why the mandarin hybrid with a knot on the top has garnered a sizable following from citrus fans. Not only is it delicious and easy to eat, but there's no mess, so you can take it with you wherever you go and not worry about a juice explosion.
If you're looking to develop a healthy snacking habit, there's no better moment. Sumo Citrus is only in season from January through April, so now's the time to stock up. Start the new year right with an enormous, super-sweet fruit like nothing else out there, grown by people who've dedicated their lives to perfecting it.