Joy
Start a new family tradition with Staub cookware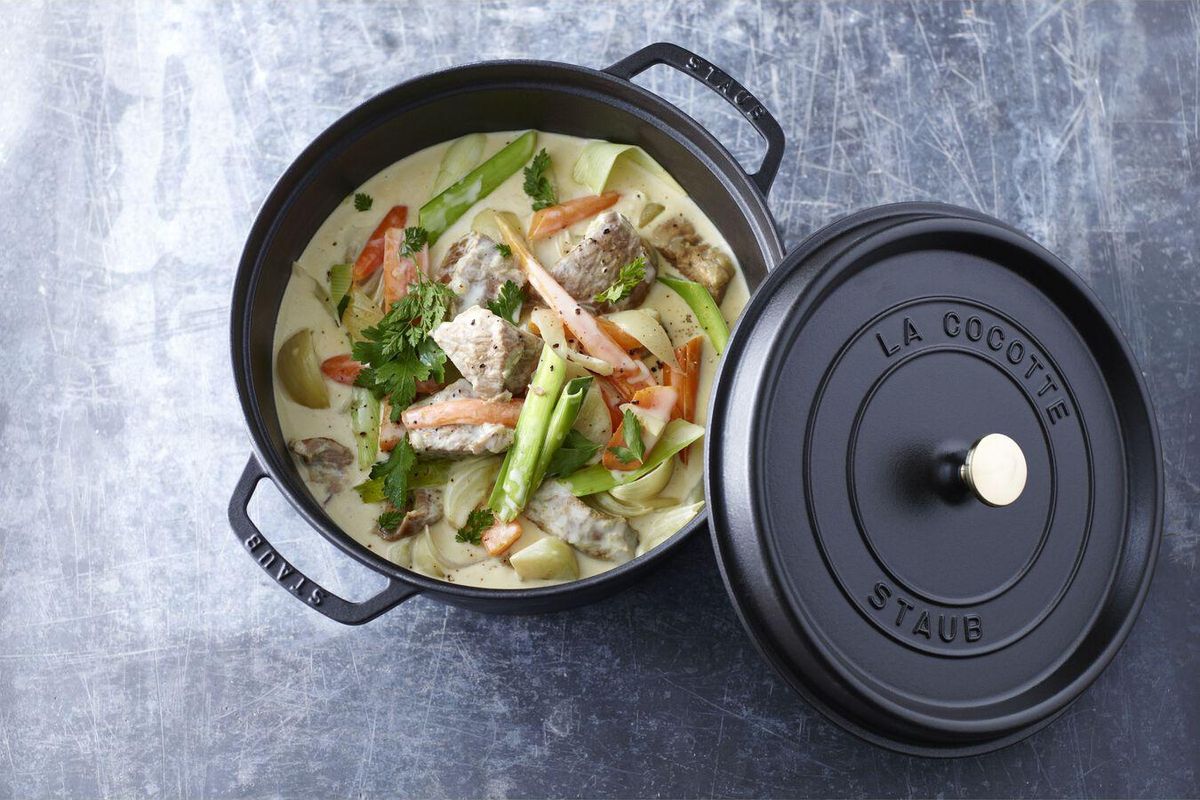 If you come from a family that loves cooking together, then you know that sharing is a big part of preparing every meal. Some families share recipes, techniques, and even cookware passed down from generation to generation. But how do you prevent a family heirloom from turning into a family burden? After all, nobody wants Grandma's crusty, brown, one-handled, creepy clowns mixing bowl that she bought at the state fair in 1965 for a dollar.

We've found that in order to avoid sharing dated and damaged pieces, it's important to select timeless and durable kitchenware from trusted brands that have been around for decades like Staub.
---
Used by some of the best chefs in the world, Staub cookware has become a mainstay in the world's biggest kitchens. Chefs love the durability and consistency that comes from cooking in Staub's cast iron and stoneware dutch ovens and cocottes. With Staub, heavy-weight, tight fitting lids ensure a nice seal, which maintains consistent cooking temperatures. Not to mention, the classic designs are always in style– making them something everyone in the family will be fighting over.
A few items we love are on sale right now: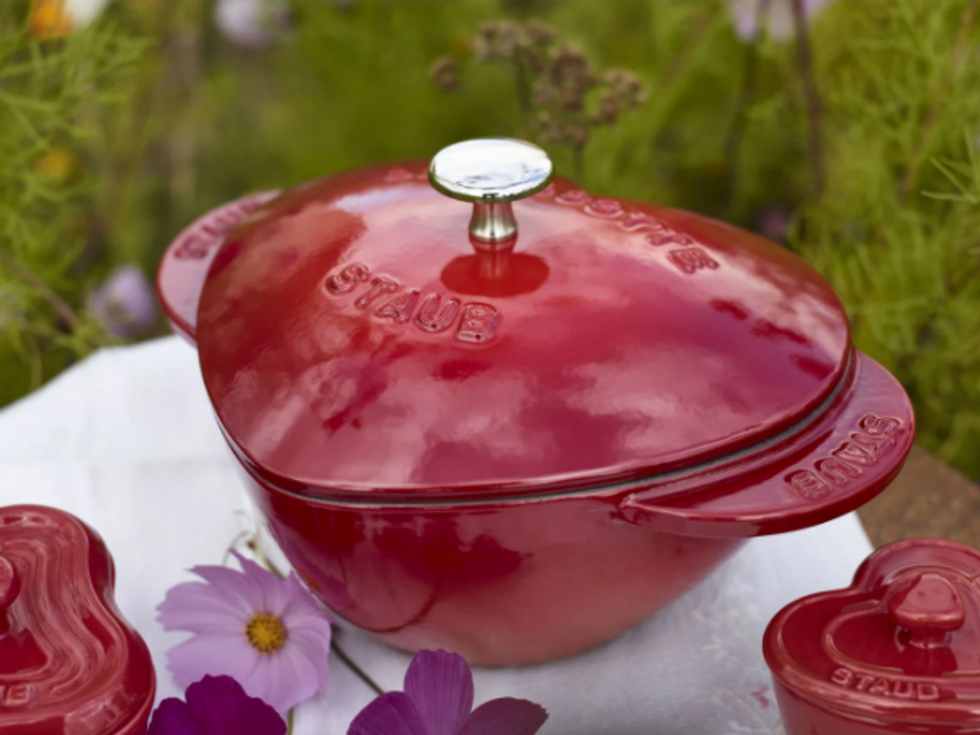 Image via Zwilling.com
Perfect for cooking a meal for someone you love, this dainty heart shaped cocotte is a beast in the kitchen. Made from hardy cast iron with an outer enamel coating, this cocotte can be used on the stove top and in the oven– up to 500 degrees Fahrenheit. The rough cast iron finish is perfect for even braising and browning. While the polished nickel handle makes it a tablescaping showstopper. This is the perfect pot to cook for– and eventually hand down to– the loved ones in your life.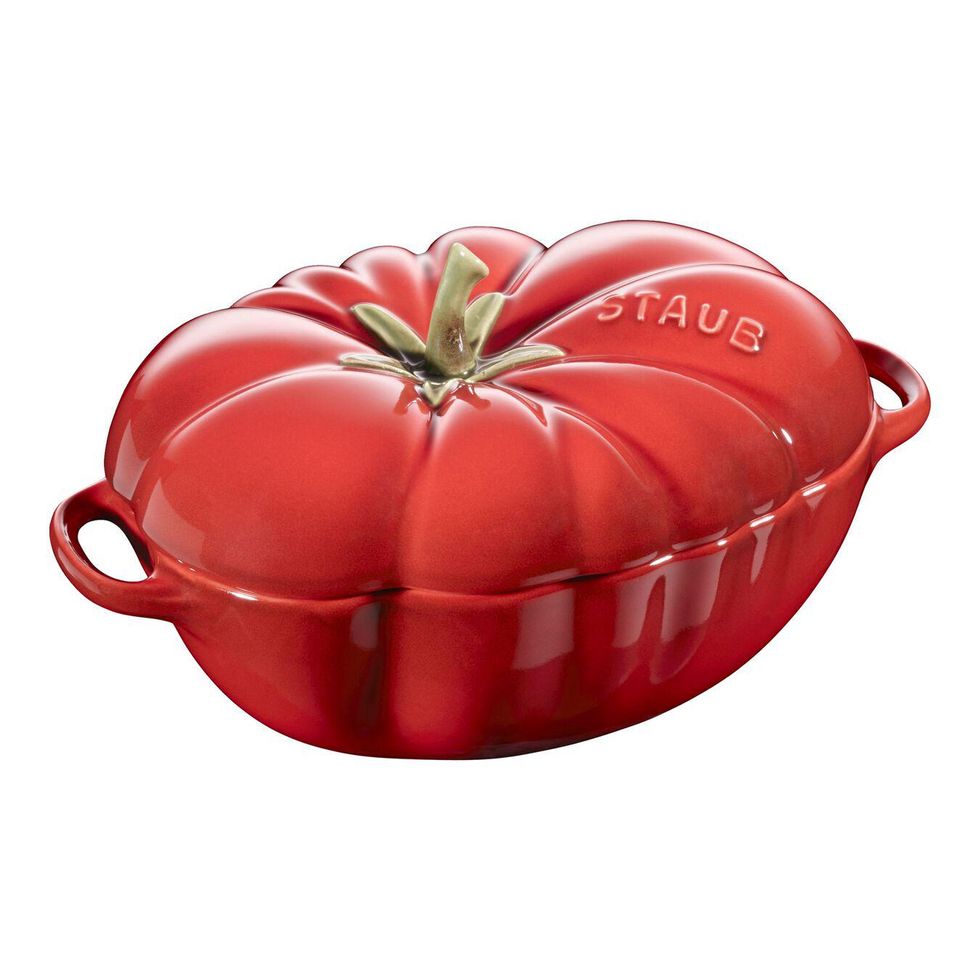 Image via Zwilling.com
Designed after the classic heirloom Brandywine tomato, these petite cocottes will make the perfect family heirloom for generations to come. Not just for looks, this classic stoneware dish also delivers incredible results in the oven as well. It's the perfect vessel for cooking baked dishes and casseroles. Plus, it's microwave safe, so you can use it to reheat leftovers or give your meal a refresh right before serving. This elegant piece of stoneware is sure to be a conversation starter at any dinner table.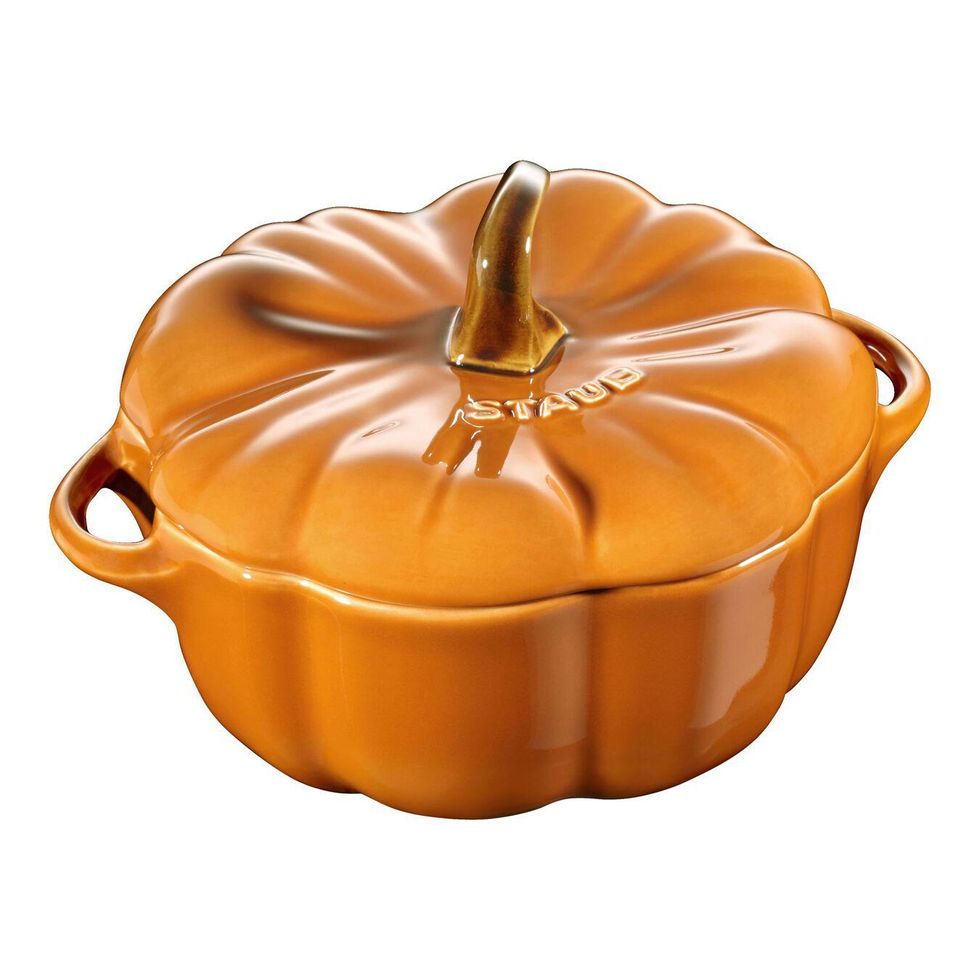 Image via Zwilling.com
This pumpkin cocotte is a classic cooking and serving dish that looks great on any table. Perfect for casseroles, soups and baked dishes, the pumpkin cocotte is oven, broiler, freezer and microwave safe– making it a workhorse in the kitchen. It's been fired twice in the kiln, so it is ultra durable and can handle sharp changes in temperature. It's also the perfect vessel to serve autumnal dishes and desserts. We can already smell Grandma's pumpkin crumble.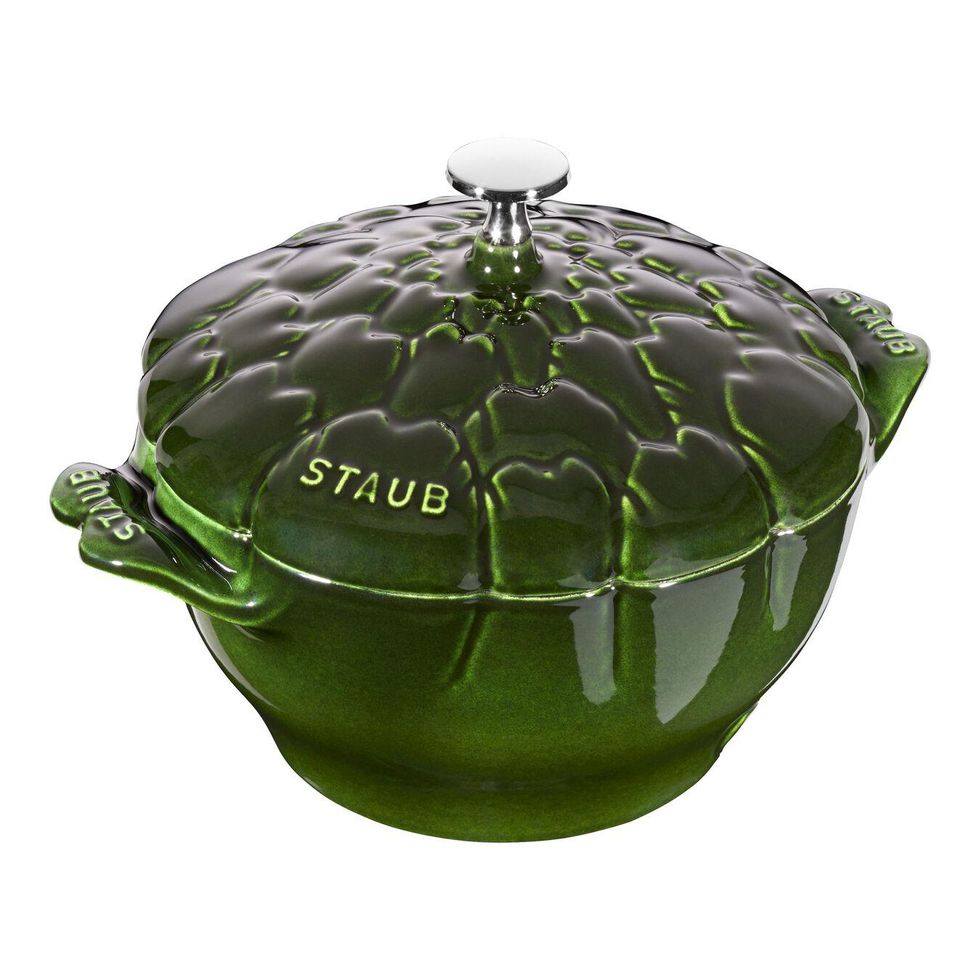 Image via Zwilling.com
This artichoke cocotte is a practical head turner. The cast-iron is incredibly durable and crafted with the highest Staub standards. It also works on induction stoves, can be placed directly on a gas or electric stovetop and works in the oven. The cast iron is perfect for frying with oil, braising, cooking, and stewing. Plus, this beautiful cocotte looks great on any table, which makes it the perfect vessel to cook and then serve in.
Now you too can start a family tradition by handing down these beautiful, high-quality pieces from Staub. With great cookware, you can make great memories and pass down the traditions that matter.
Editor's Note: Upworthy may receive a percentage of payment for sales of items listed in this article