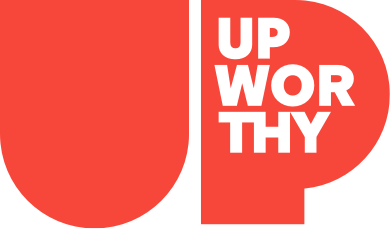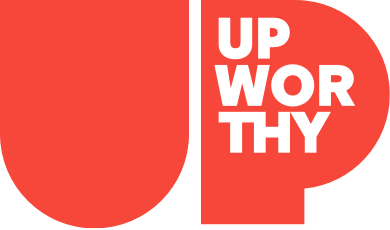 Stories Worth Sharing.

For People Who Give a Damn.
Sign up for the Upworthy newsletter:
(c) GOOD Inc. All Rights Reserved.
PS. You are doing great. Keep it up :<)
This website uses cookies in order to enhance your experience. Please review our Privacy Policy to learn how we may use cookies and how you can change your browser settings to disable cookies. By continuing to use this website without changing your settings, you consent to our use of cookies.
We can do this. Don't give up hope.
Rep. Peter King (R-NY) is a name you should remember. If you don't follow politics closely, remember his name because he's the first Republican in Congress to openly join the call for a renewed federal ban on assault weapons.

If you're a Democrat or a diehard progressive partisan, remember his name because it's proof that as a nation we can put principles before party and walk across the political aisle to get things done.
If you're a Republican, remember his name as evidence that real leadership in politics sometimes means risking your reputation to do what is right even when most of your colleagues disagree or lack the political courage to go first.
But let's allow Rep. King to explain himself in his own words:
Democracy
Get stories worth sharing delivered to your inbox
via PixaBay
Democratic presidential candidate Andrew Yang has brought a lot of attention to the idea of implementing a universal basic income on America. His "freedom dividend" would pay every American $1,000 a month to spend as they choose.
In addition to helping Americans deal with a future in which the labor market will be upended by automation, this basic income could allow Americans to rethink what we see as work and nurture what Yang calls a "human-centered" economy.
Family
Talk about a "family-friendly workplace."
Patagonia has taken "family-friendly workplace" to a whole new level, and people are noticing.
The outdoor clothing and gear company has made a name for itself by putting its money where its mouth is. From creating backpacks out of 100% recycled materials to donating their $10 million tax cut to fight climate change to refusing to sell to clients who harm the environment, Patagonia leads by example.
That dedication to principle is clear in its policies for parents who work for them, as evidenced by a viral post from Holly Morisette, a recruiter at Patagonia.
Family
Photo by Bruce Mars on Unsplash
Returning to school after summer break meant the return of classes and new lockers, but for me it also meant heading back to basketball practice. I can't say I remember most games or practices, but certain memories still stick in my mind — and some don't even have to do with basketball at all. Like the time I was sitting on the gym floor one day before practice, lacing up my shoes, when an assistant coach on the boy's team came over to me. "Did you lose weight this summer?" he asked. "Were you trying to?" I was 15.
My teenage years, like many people's, were a time when my appearance occupied my thoughts more than almost anything else. The idea of being thinner or smaller was always appealing to me then, no matter what size I was. Given this, the idea of someone — anyone — thinking I looked smaller should have been appealing to me, but when this coach asked me that question, I remember feeling hot with an immediate wave of embarrassment. "How big had I been last year? Did I not look OK then? Maybe I should have worked out more."
The real answer to his question was that I had spent most of the summer playing competitive basketball, working out for three or four hours a day, four days a week. I hadn't really had time to focus on weight loss at all, but I guess it had happened. Suddenly, though, I was feeling like maybe I should have been more focused on it. If this person, a grown adult, had recognized that I was smaller, then obviously he recognized I was bigger before. I had room to improve, clearly, and I still had room to improve. It would be another decade before I finally learned to be content as is.
Culture
Get stories worth sharing delivered to your inbox