More
She visited 'Snow White' every year of her childhood. We dare you to look at these reunion pics without crying.
The 'Snow White' sequel we all needed.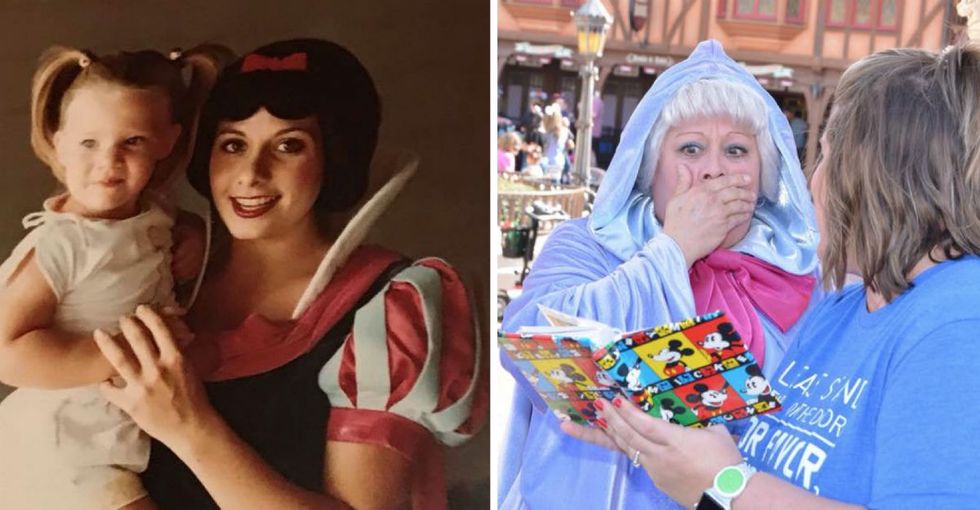 This article originally appeared on 01.11.19


Disney princesses are a magical thing, sometimes most of all for the princesses themselves.
Amber Shaddock Roberts used to visit Disneyland every year as a child. And from ages 2 to 15, she stopped to say hello and take pictures with the woman who was dressed as Snow White.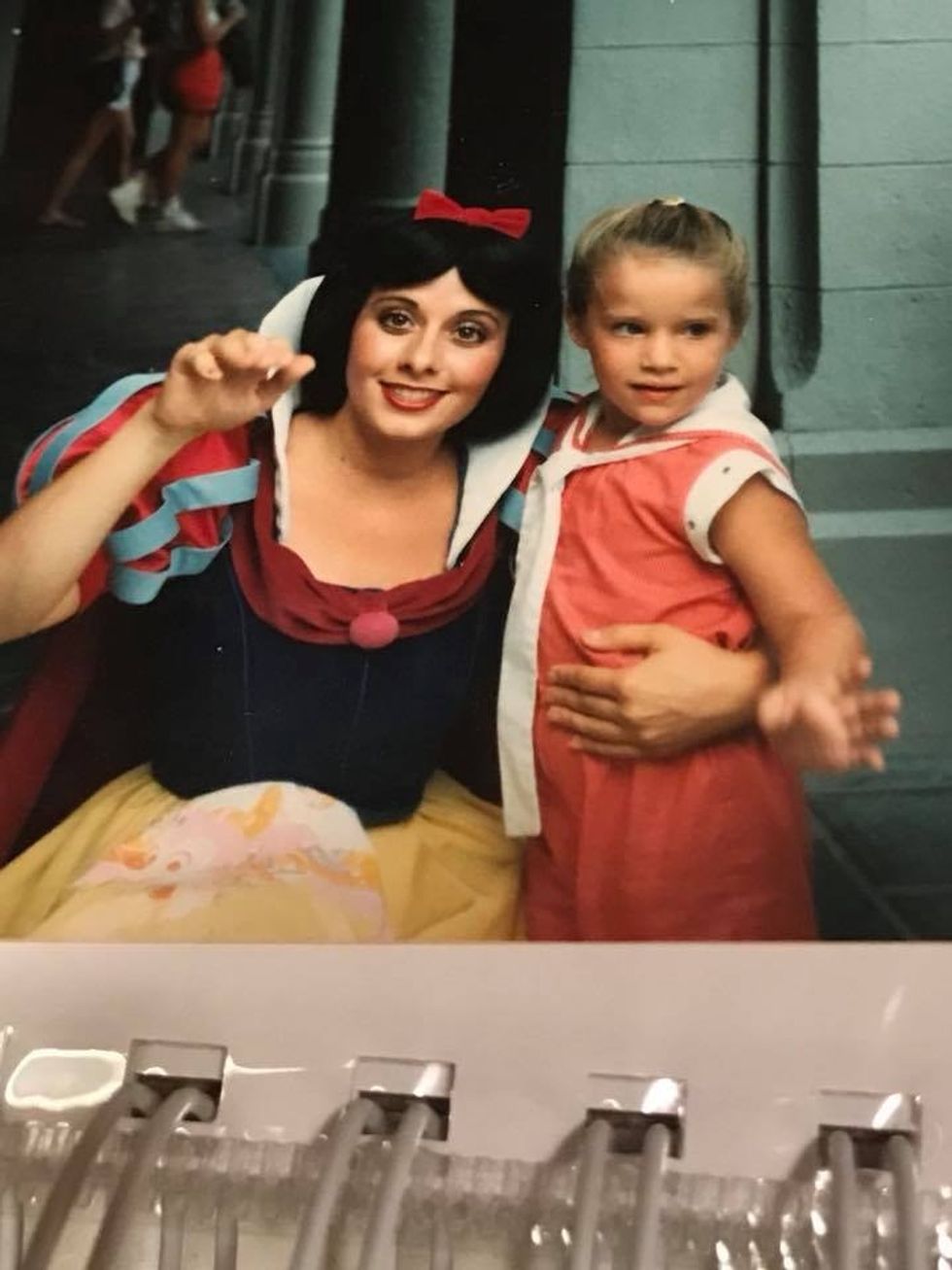 Amber Shaddock Roberts/Facebook
---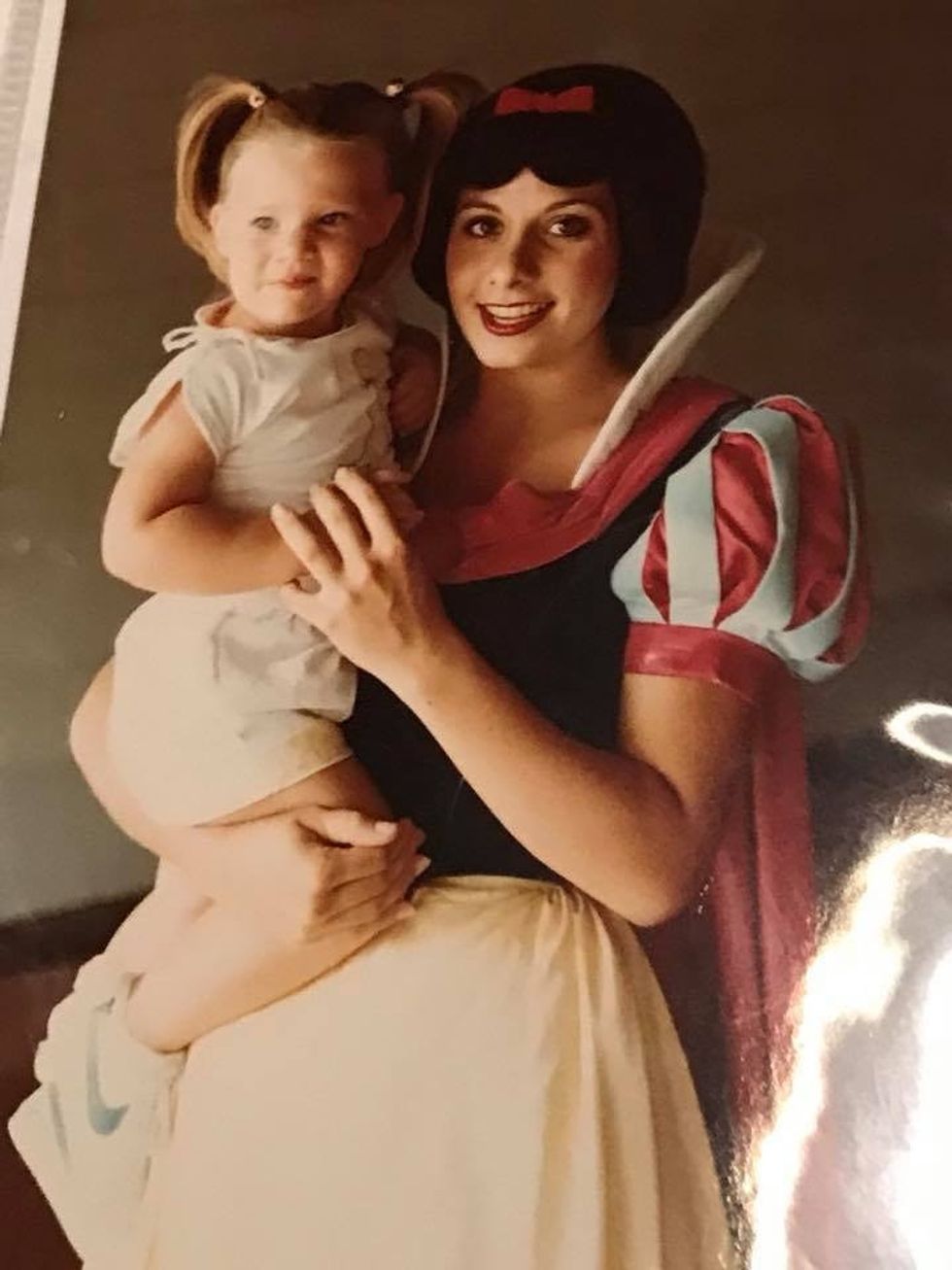 Amber Shaddock Roberts/Facebook
Roberts says the park employee remembered her by name each year, something that made her annual visits even more magical.
Fast forward several years and Roberts heard that the woman who portrayed Snow White was still working at Disneyland, only now portraying the Fairy Godmother. Roberts was able to track her down and brought her photo album of their shared memories in tow. What ensued was pure, magical bliss. As Roberts wrote in her Facebook post:
When I was 2 years old, I met Snow White. Every single time I saw her until I was 15, she recognized me and knew me by name. She made my Disney childhood so incredibly magical. I haven't seen her in person since, but I knew she was now the Fairy Godmother. Today I tracked her down & got to hug her neck. Best day ever!!(And yes I cried!)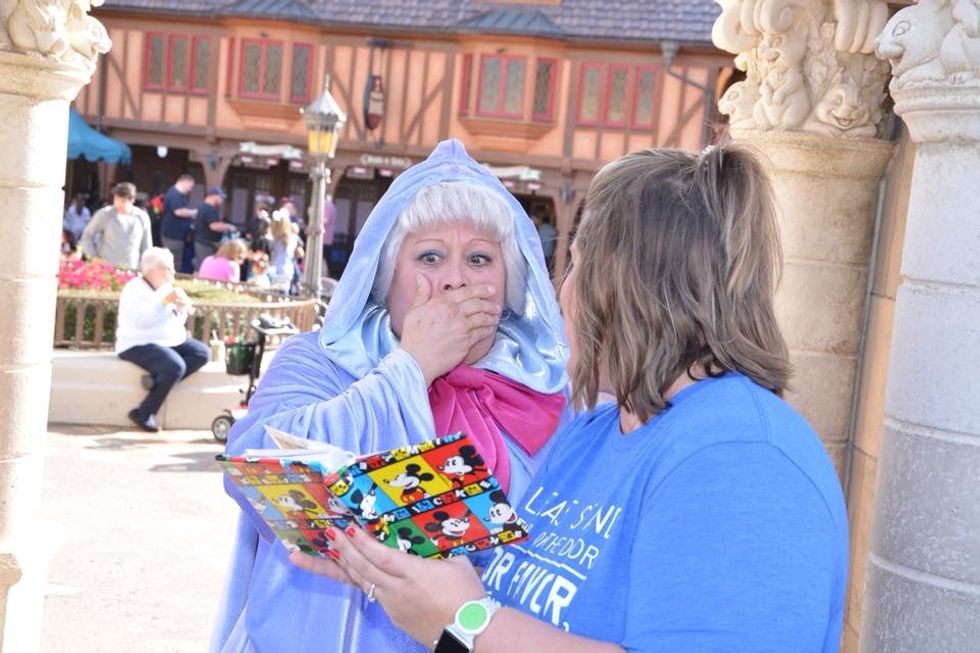 Amber Shaddock Roberts/Facebook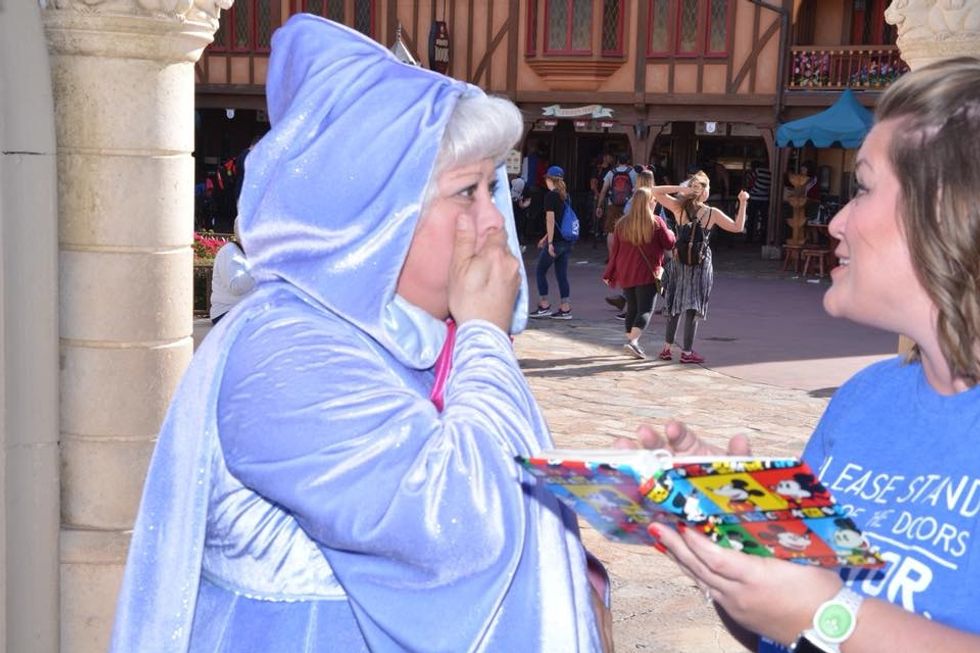 Amber Shaddock Roberts/Facebook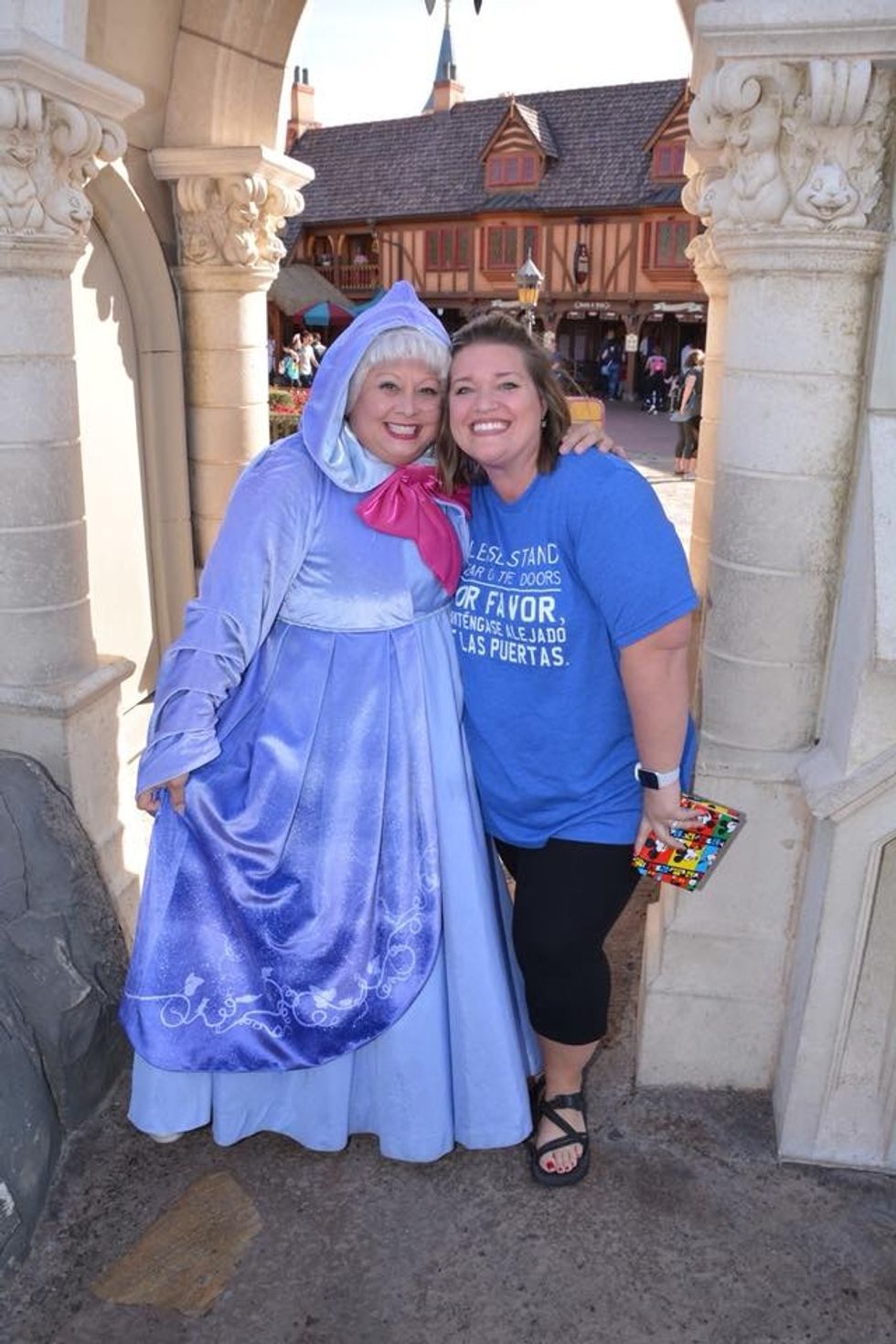 Amber Shaddock Roberts/Facebook
We hear you, Amber. We hear you. Is that fairy dust in our eyes?
And so does the world. The post has barely been up on Facebook for 24 hours and has already been shared more than 80,000 times with no sign of slowing down.