Q: Does Mitt Romney Even Want Your Vote? A: FLOWCHART.
After the leaked footage of Mitt Romney's private fundraiser, we got to thinking: If he's not trying to win the votes of 47% of Americans, who IS he targeting? So we made a flowchart. You're welcome.
09.19.12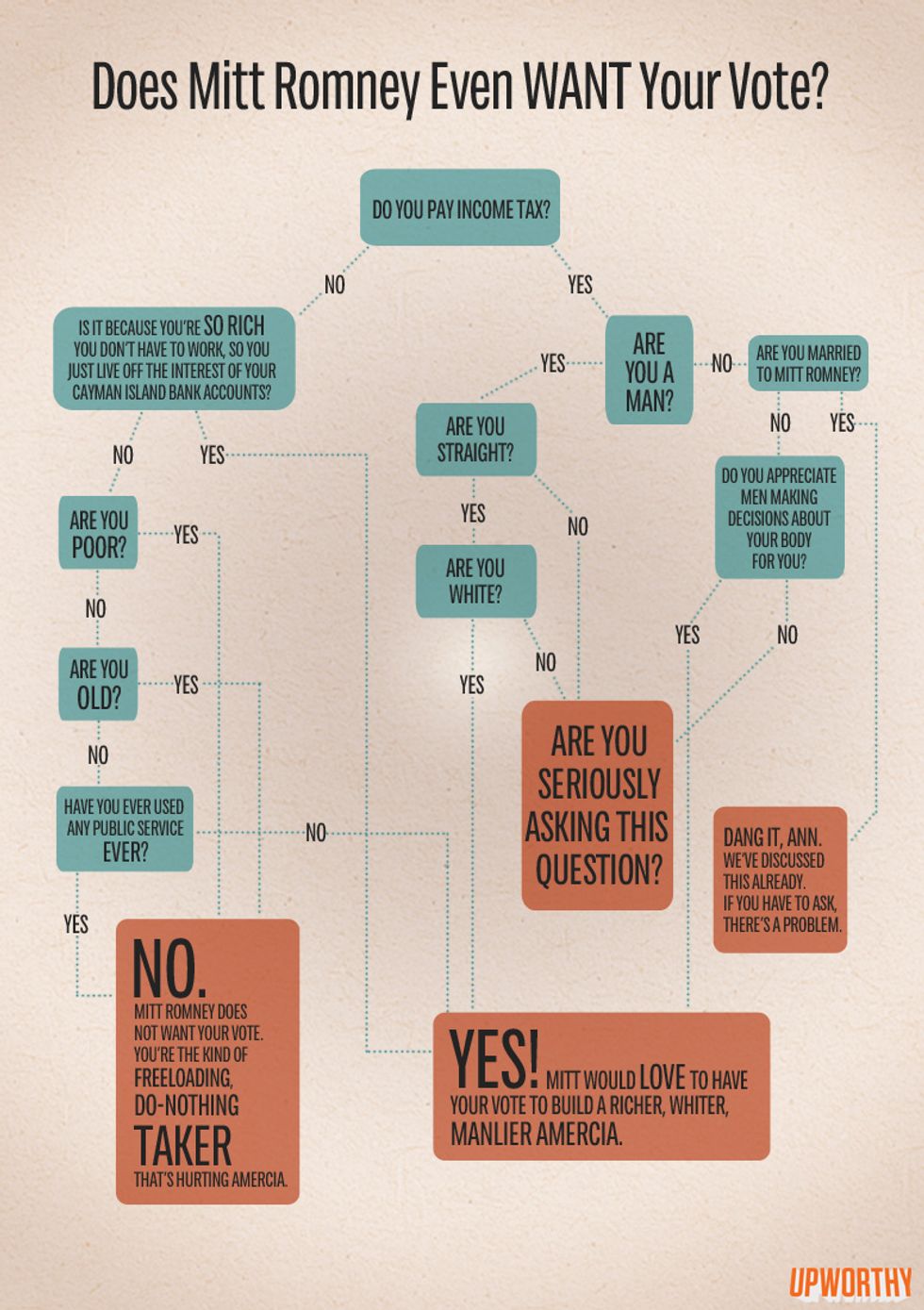 *Yes, we meant to spell that "Amercia."
More