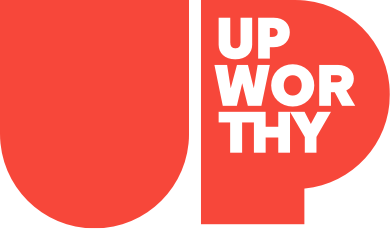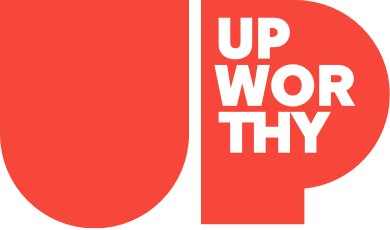 Stories Worth Sharing.

For People Who Give a Damn.
Sign up for the Upworthy newsletter:
(c) GOOD Inc. All Rights Reserved.
PS. You are doing great. Keep it up :<)
This website uses cookies in order to enhance your experience. Please review our Privacy Policy to learn how we may use cookies and how you can change your browser settings to disable cookies. By continuing to use this website without changing your settings, you consent to our use of cookies.
'Good Morning America'
Over 35 million people have donated their marrow worldwide, according to the World Marrow Donor Day, which took place September 21. That's 35,295,060 who've selflessly given a part of themselves so another person can have a shot at life. World Marrow Donor Day celebrates and thanks those millions of people who have donated cells for blood stem cells or marrow transplants. But how do you really say thank you to someone who saved your life?
Eighteen-year-old Jack Santos wasn't aware that he was sick."I was getting a lot of nosebleeds but I didn't really think I felt anything wrong," Jack told ABC news. During his yearly checkup, his bloodwork revealed that he had aplastic anemia, a rare non-cancerous blood disease in which there are not enough stem cells in the bone marrow for it to make new blood cells. There are 300 to 900 new cases of aplastic anemia in America each year. It is believed that aplastic anemia is an auto-immune disorder, but in 75% of cases, the cause of the disease is unknown.
It wasn't easy for his family to see him struggle with the illness. "I didn't want to see him go through something like this," Shelby, his older sister, said. "It was terrifying, but we were ready for whatever brought with it at the time."
Family
Get stories worth sharing delivered to your inbox
National Expungement Week is Spetember 21 to 28.
Courtesy of Houseplant.
In America, one dumb mistake can hang over your head forever.

Nearly 30% of the American adult population — about 70 million people — have at least one criminal conviction that can prevent them from being treated equally when it comes to everything from job and housing opportunities to child custody.
Twenty million of these Americans have felony convictions that can destroy their chances of making a comfortable living and prevents them from voting out the lawmakers who imprisoned them.
Many of these convictions are drug-related and stem from the War on Drugs that began in the U.S. '80s. This war has unfairly targeted the minority community, especially African-Americans.
Culture
After over a hundred days protests and demonstrations over basic freedoms in Hong Kong, the city has been ground down both emotionally and economically. So, the government there is looking for leading PR firms to rehabilitate its somewhat authoritarian image with the rest of the world. Only one problem, they're all saying no.
Democracy
via James Anderson
Two years ago, a tweet featuring the invoice for a fixed boiler went viral because the customer, a 91-year-old woman with leukemia, received the services for free.

"No charge for this lady under any circumstances," the invoice read. "We will be available 24 hours to help her and keep her as comfortable as possible."
The repair was done by James Anderson, 52, a father-of-five from Burnley, England. "James is an absolute star, it was overwhelming to see that it cost nothing," the woman's daughter told CNN.
Heroes
Get stories worth sharing delivered to your inbox