Over 1 Million Children Just Wanna Go Home
I just read a report about the lives of Syrian refugee children, and it's really bleak stuff. Here is one of the worst parts: Of the children interviewed, 29% of them say they leave their makeshift homes once a week or less. That means they are not getting schooling, not playing outside, not doing all the things kids should be able to do. Over 1 million children have found refuge outside of Syria. But they all just want to go home.
03.11.14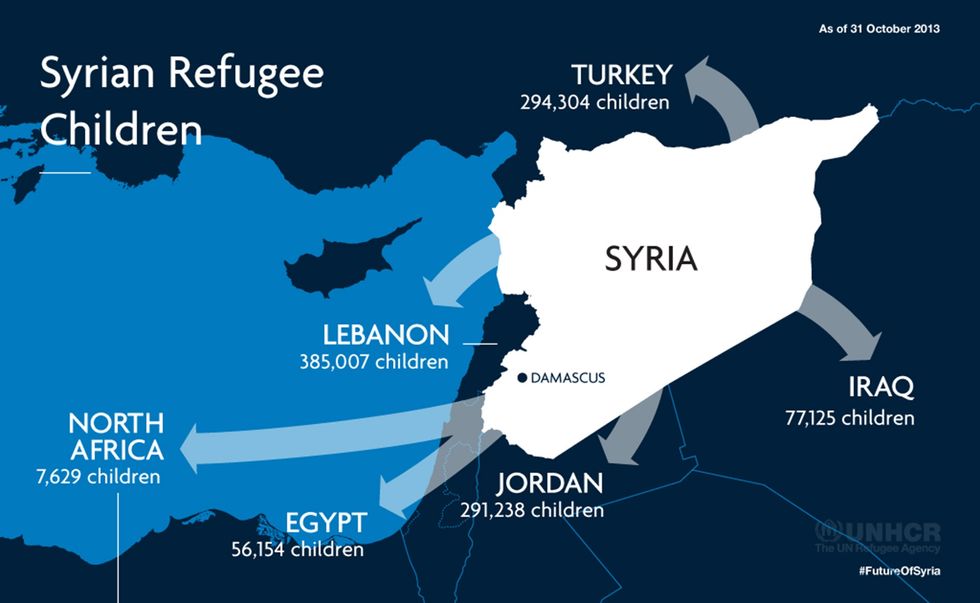 ---
Donate to the U.N. Refugee Agency and help provide schooling, food, shelter, medical, and social services to displaced children. Even if you aren't able to help financially, will you help by sharing this map? You can also write a message to a child to show your support.
More