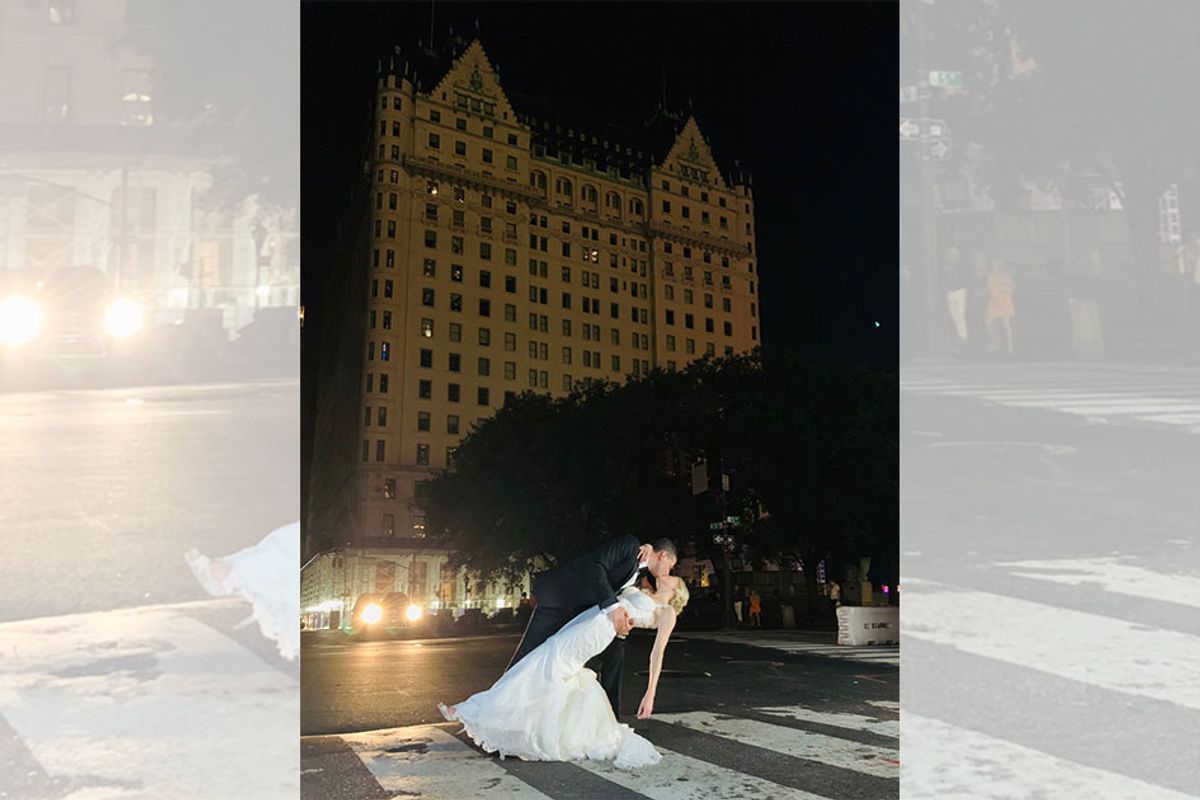 Justin Rosenthal
Over the summer, the West Side of Manhattan sat in darkness, but the blackout didn't slow down the city that never sleeps. The casts of multiple Broadway shows sang in the streets, and one couple even got hitched.
The blackout interrupted the wedding of couple Amy and Craig, but they didn't let something like a national news-making blackout stop them from exchanging their vows. New York Times reporter Emma G. Fitzsimmons posted the couple's story on Twitter along with an epic photo of the couple in front of a darkened Plaza Hotel taken by the brother of the bride, Justin Rosenthal. Their story went viral.
"I've got a great story from the Great New York City Blackout of 2019," Fitzsimmons wrote. "This couple was getting married at The Plaza. The lights went out during the wedding. They said their vows in the dark. No food; just candles. But they made the best of the situation and danced the night away."
---
"If you've planned a wedding, you'll understand how this is basically Your. Worst. Nightmare. But I'm sure it's also a story they'll be telling their grandchildren," Fitzsimmons continued.
Friends and family who attended the wedding confirmed the moment was just as magical as it sounds.

"That's my friends and yes the wedding definitely did not go as planned but WOW did people step up and make it incredible. Beautiful bride and groom, amazing flowers, entire wedding singing to help the band since they no mics, and they danced the night away!" Irene Shulman Palmeri posted.
"When your friends' wedding gets hit by a blackout and everyone rallies to make it epic…" @gfgeorge3 wrote.
"Read the story of my sister's boyfriend's sister's wedding. Even the blackout of NYC couldn't stop the light from shining on this beautiful couple!" said Allison Rosen.
Other Twitter users posted their support for the happy couple. Their wedding is now #relationshipgoals.
They say that rain on your wedding day is good luck, but does it mean if they're a blackout? We can only assume it means your marriage will go the distance.