Pop Culture
Film studio's statement on canceled Kanye West documentary perfectly calls out antisemitism
'Lies are an important part of all discrimination.'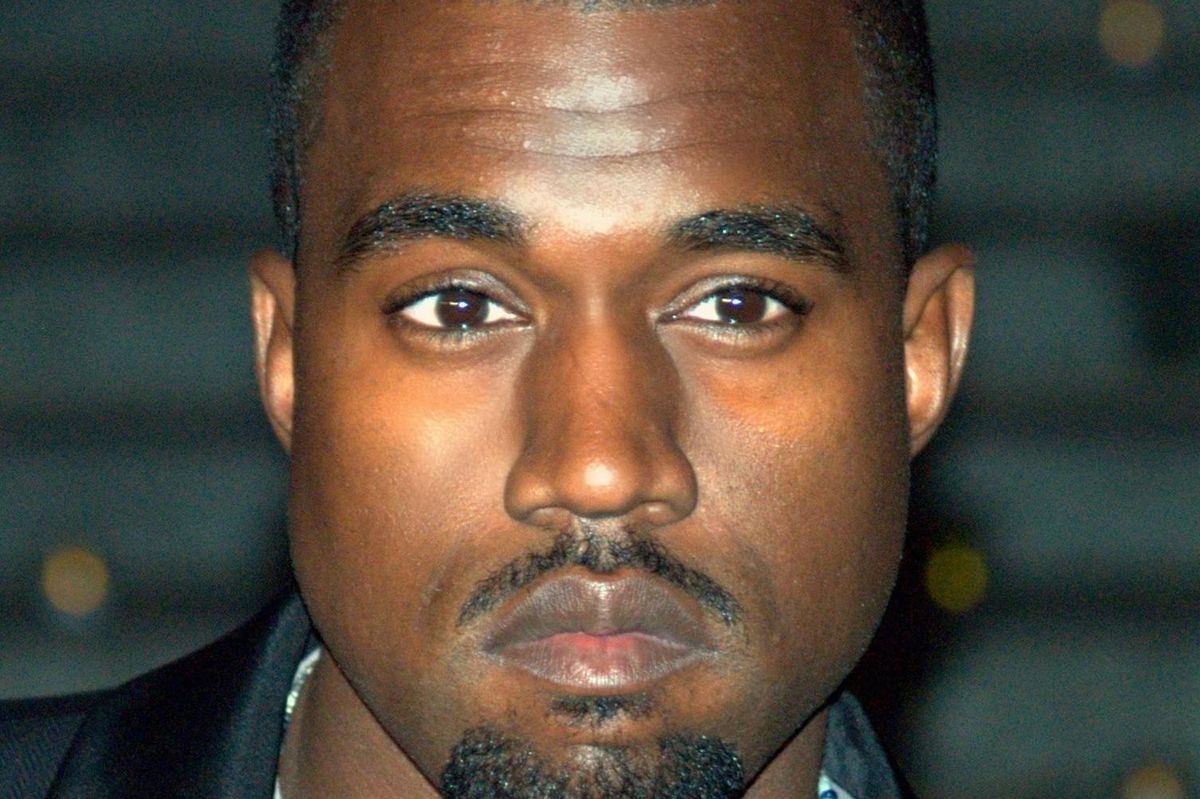 In response to recent antisemitic remarks made by Kanye West, now known as Ye, film studio MRC Entertainment has announced that it is scrapping an upcoming documentary about the music producer and fashion mogul.
West has made claims of being mistreated by the Jewish community, as well as not having as many opportunities for not being Jewish, which he has doubled down on both in interviews and on social media. His outbursts have been excused by companies he's partnered with for years, namely due to his mental illness (according to CNBC), which has undoubtedly given him a sense of impunity. On Oct. 20, West declared in an interview that "I can literally say antisemitic s--- [to Adidas] and they can't drop me."
Whether or not this seemingly impulsive behavior is related to a mental health issue (West has been open about his bipolar diagnosis) is almost irrelevant due to the incendiary influence his words have. His allegations not only amplify Jewish stereotypes, but have fueled certain extremist groups—on Oct. 23, the Los Angeles Times reported that demonstrators showed up on the 405 freeway overpass giving Nazi salutes and waving a banner which read "Kanye is right about the Jews." The toxic power of West's celebrity is clearly palpable, and therefore dangerous.
When affluent, powerful people freely use hate speech, it often takes an equally powerful entity to put a stop to it, which is why it's so important that MRC has not only cut creative ties, but has released a statement that perfectly shows how to address antisemitism.
---
The statement reads:
"This morning, after discussion with our filmmakers and distribution partners, we made the decision not to proceed with any distribution for our recently completed documentary about Kanye West. We cannot support any content that amplifies his platform.
"Kanye is a producer and sampler of music. Last week he sampled and remixed a classic tune that has charted for over 3000 years – the lie that Jews are evil and conspire to control the world for their own gain. This song was performed acapella in the time of the Pharaohs, Babylon and Rome, went acoustic with The Spanish Inquisition and Russia's Pale of Settlement, and Hitler took the song electric. Kanye has now helped mainstream it in the modern era.
WOW that second paragraph. 💯💯💯 https://t.co/eBI6LtHErQ

— Patton Oswalt (@pattonoswalt) October 24, 2022
"Lies are an important part of all discrimination, and this one is no different. When well crafted, they create the illusion that the action is just, that the bigot is 'punching up' at the victim. It's critical to antisemites, who must explain why they are attacking a people that comprise less than half of one percent of the world's population. Not a fair fight, numbers wise. But if the Jews are ultra-powerful because of secret evil plots, well, the argument is, it must be fair and ok.The silence from leaders and corporations when it comes to Kanye or antisemitism in general is dismaying but not surprising. What is new and sad, is the fear Jews have about speaking out in their own defense."
Thankfully, MRC is not the only company to drop West. High-profile brands like Balenciaga, Vogue and, yes, even Adidas have severed ties, as well as major Hollywood Talent agency CAA. The fallout with Adidas has been a particularly big financial blow—since 2013 the shoe company has sold West's Yeezy line of high-end sneakers, and the collaboration accounted for $1.5 million of his net worth. After Adidas' announcement, West was immediately knocked out of his former billionaire status.
BREAKING: Adidas is cutting ties with Kanye West over his antisemitic remarks.

The company says it will "end production of Yeezy branded products and stop all payments to Ye and his companies."

— NPR (@NPR) October 25, 2022
Of course, this isn't really about wanting someone to get their comeuppance. It's about accountability—both in terms of West having to be accountable for his actions and for companies having to be accountable for which values they endorse. As the co-leaders of MRC noted (a "Jew, a Muslim, and a Christian," by the way) this isn't a fair fight. We have already seen firsthand what results from silence and complacency when it comes to hate speech. Kudos to MRC for setting the example of how to properly take a stand.
You can view the full statement on Deadline.