Family
Breastfeeding mom fights back after professor 'humiliated' her in front of entire class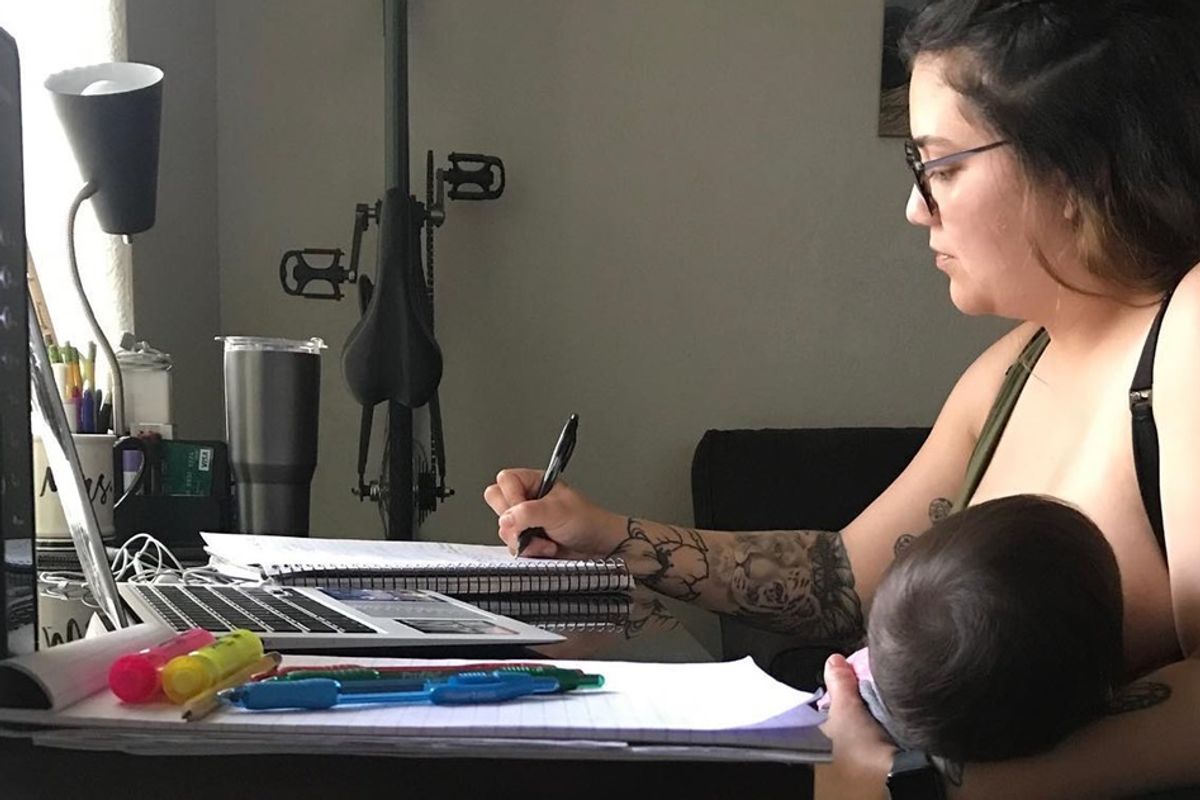 via Marcella Mares / Facebook
The COVID-19 pandemic has caused a lot of disruption to people's work and family balance as well as their educational pursuits. These days, people are required to do just about everything simultaneously as they attempt to handle business while taking care of their children.

Marcella, mother to a 10-month-old girl, received an email from one of her instructors at Fresno City College in California, requiring all students to turn on their cameras and microphones during class time.
The request makes sense being that online classes make it easier for some students to take advantage by ignoring the instructor.
---
But the rule change made it difficult for Marcella who sometimes has to breastfeed her young child during class. Everyone who's ever had a child knows that when a baby's hungry it needs to be fed, regardless if it's class time or not.
So Marcella asked the professor if she could turn her camera and microphone off if she needs to breastfeed during class. The instructor's response was a shock.
"I am glad to hear that you can have your camera and microphone on, but please do not breastfeed your daughter during class time because it is not what you should be doing," the instructor replied. "Just do that after class."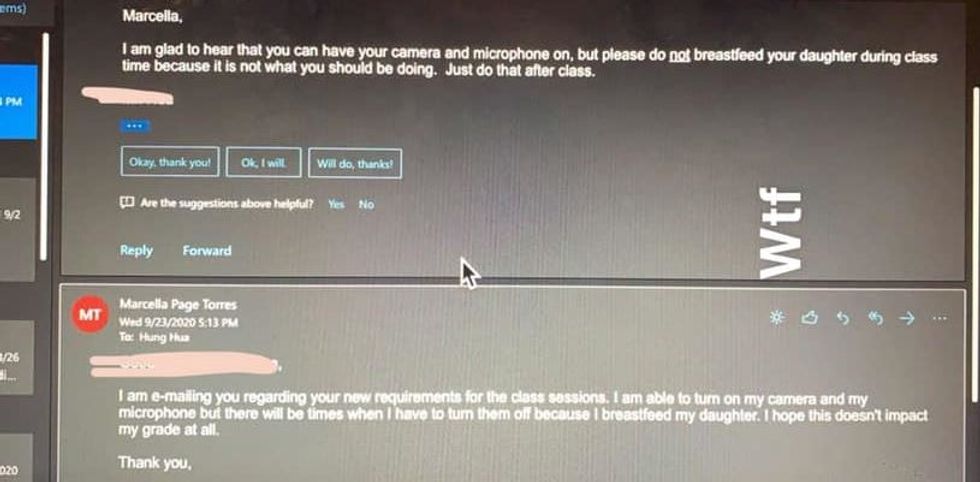 The instructor rubbed salt in the wound when class began that day by telling his students about the email exchange.

"I got this really weird email from a student stating she needed to do inappropriate things during lecture time," the instructor said according to Marcella. "You guys need to understand that you have priorities now and you need to put all those distractions aside or be creative when your child needs you and give your full attention in my class."
Mares posted a photo of herself breastfeeding, while taking notes, on Facebook to prove that mothers can do more than one thing at a time.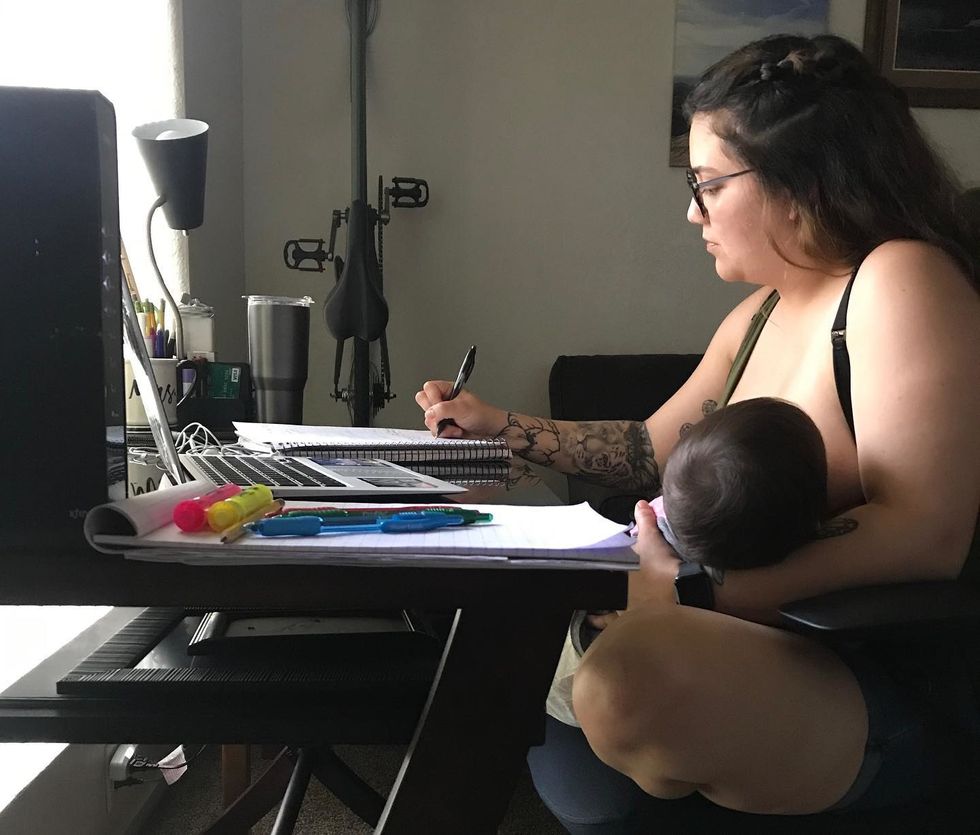 via Marcella Mares / Facebook
"I didn't want to post this picture because I just wanted it for me but I just wanted to show that I CAN focus in class WHILE breastfeeding my child," she wrote on Facebook.

"It was one thing to send the email telling me what I can and can't do in my house with my child. But it's a whole other thing when he announced a "weird" email was received about 'inappropriate' things," she continued. "I felt so unmotivated during class I was so hurt that an actual human said these things about me & my breastfed baby in public to other students. I was humiliated."
However, Marcella wasn't going to stand for the humiliation.
She reached out to the school's Title IX coordinator and told her about the incident. The instructor responded with an apology.
"I am sorry for the inconvenience in regard to your intention of breastfeeding your baby," the instructor said according to CNN.
"From now on, you have the right to breastfeed your baby at any given time during class, which includes doing group worksheet, listening to the lecture, and taking the quiz or exam. You may turn off your camera at any given time as needed," he said in an email to Mares on September 26.
Fresno City College Public Information Officer Kathy Bonilla later confirmed that Marcella should be able to breastfed during class due to California law that "requires that schools accommodate students for conditions related to pregnancy and childbirth including lactation."
Mares later dropped the class for reasons unrelated to the incident.