Family
Hearing Kondo say, 'My home is messy,' is sparking joy for moms everywhere.
Pop Culture
Ana-Maria Mărgean only started her hobby in 2020 and is already wowing audiences on "America's Got Talent."
Nature
You can only access the cave from the basement of the home and it's open for business.
Get stories worth sharing delivered to your inbox
More
A fascinating look at driver psychology.
When the crosswalk was unmarked, the stopping rate was relatively low across the board, regardless of race or gender — and regardless of Oregon law. However, when zebra stripes were added to the crosswalk, drivers were more likely to stop for white pedestrians, regardless of their own race or gender. In these marked crosswalks, cars stopped for white pedestrians 57% of the time and black pedestrians 44% of the time.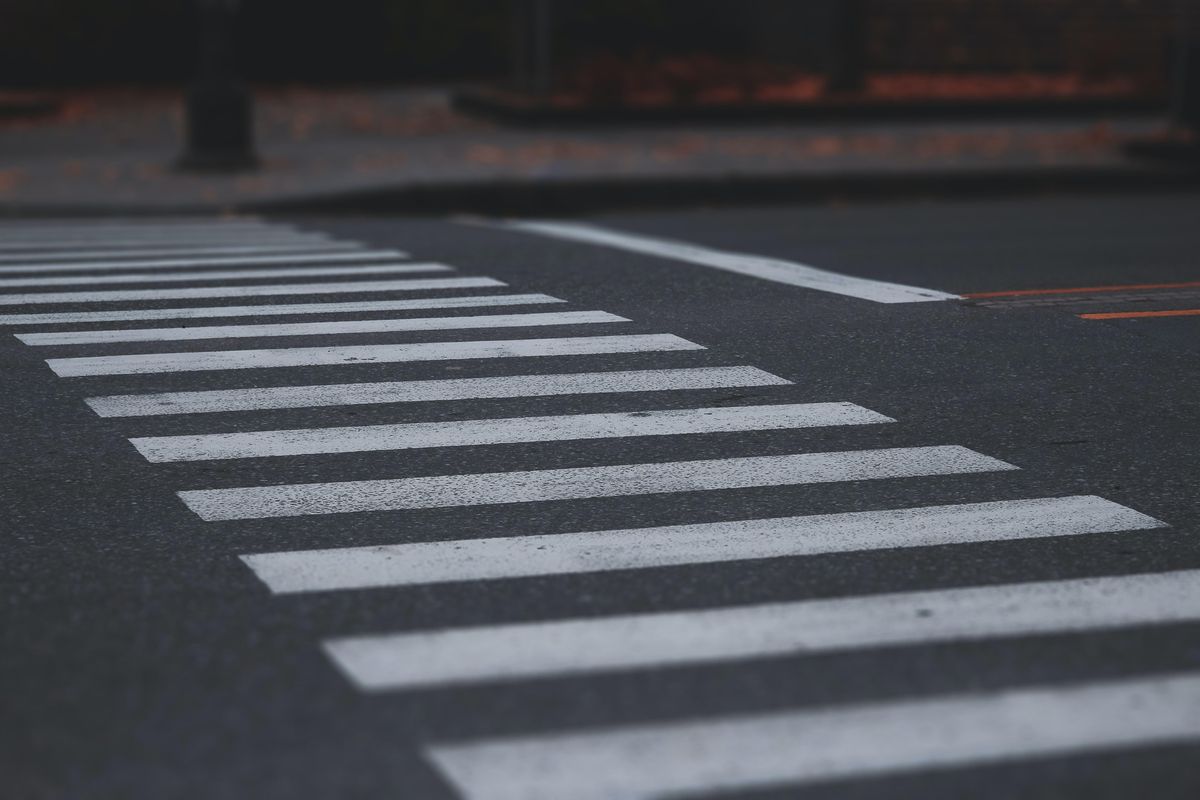 Using a crosswalk has some unwanted inherit risks.
Photo by
Sigmund
on
Unsplash
And the drivers who did stop for black pedestrians tended to crowd the crosswalk, giving black pedestrians less room to cross safely.
The researchers also measured where drivers stopped for pedestrians. A driver stopping on or before the stop line is more than 10 feet away from the intersection, giving the pedestrian ample room to cross. When the pedestrian was a black male, drivers stopped after the stop line in 71% of the trials. For black women, it was 67%.
When the pedestrians were white men or women, the drivers stopped before the line 52% and 55% of the time, respectively.
Yes, you're reading this data correctly — the very tool meant to keep all pedestrians safe is generally effective only when the pedestrians are white.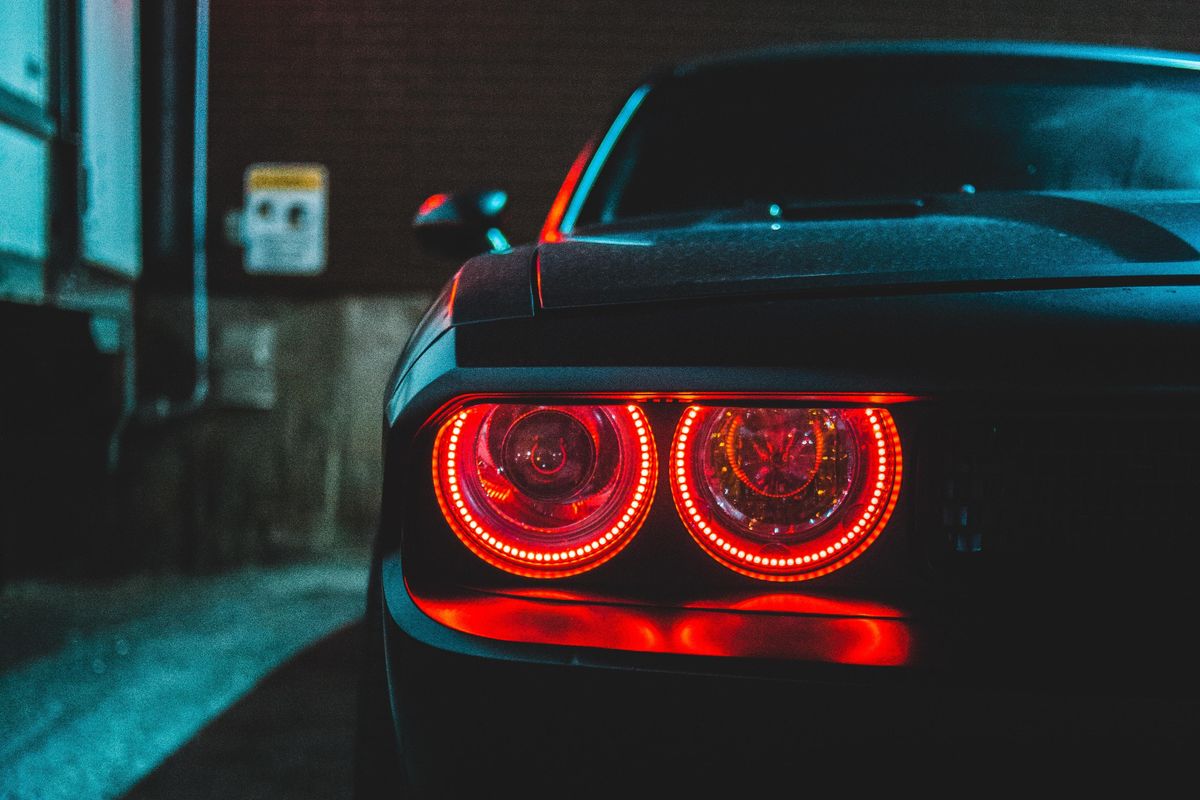 safe space, respect, bias, studies
Photo by
Erik Mclean
on
Unsplash
Studies like this don't necessarily mean everyone behind the wheel is racist. But it's likely that implicit biases are at work.
Since the race and ethnicity of the driver had little effect on whether they yielded to pedestrians, it's unlikely that they're driving around with malicious intent to injure or harm pedestrians of color. However, subconscious and implicit biases — aversions, preferences, or attitudes that we prescribe to certain people or communities without even realizing it — are real and powerful. When we have to make quick decisions, our brains often rely on these implicit biases, which can have unintended (even deadly) consequences.
"Driving is a situation where you're processing a lot of information," Kimberly Kahn of the Transportation Research and Education Center at Portland State University told The Oregonian. "It's in those situations where the most subtle and implicit biases can impact decision-making."
Some of these implicit biases may be why people of color are overrepresented when it comes to pedestrian fatalities.
In 2014, nearly 5,000 people in the U.S. were killed while walking. Non-white individuals are approximately 35% of the U.S. population but make up just over 46% of pedestrian deaths. Some of this can be attributed to the higher prevalence of pedestrians of color and the way certain streets and neighborhoods are designed with minimal safe crossings. However, even controlling for these factors, a disparity persists — it's simply not safe to walk in some neighborhoods.
But there are ways to combat both unsafe walking conditions and our own biases.
Increasing the number of drivers stopping for pedestrians across the board will inherently improve the number of drivers stopping for people of color. This means pushing local leaders for better crosswalk signage and street marking. It's also important to implement smart design, investigate where pedestrians are most at risk for being struck, and consider what measures can be put in place to slow cars or change traffic patterns.
And it's crucial that we work on our own implicit biases, first by acknowledging that they exist. It can be difficult to take a good hard look at why we think the way we do, but by examining our own preconceived notions and attitudes, we can make great strides toward dismantling or changing them.
Pop Culture
These are the six factors Warren Buffett says he considers when he's making big business decisions.
True
TD Ameritrade
This article originally appeared on

Warren Buffett isn't just rich. He's known for being ethical, straightforward, and wise. And also generous. Not just with his money but with his ideas.
Buffett straight up spelled out how he makes decisions on how to invest in and acquire businesses in a public letter sent to his shareholders. To be clear: His instincts and insights are what have made him such a rich man. And that's what he's sharing so openly with the world.
These are the six factors Warren Buffett says he considers when he's making big business decisions.
Maybe they could help the rest of us think through some tough decisions in our own lives? Let's see.
Maybe you, too, are investing billions of dollars. Or, uh, maybe not. But the day-to-day choices you have to make about life could be just as tough — and important. So let's see how his lessons could apply:
1. It's gotta be a big choice and a big win.
Buffett says he prefers to acquire "large purchases (at least $75 million of pre-tax earnings unless the business will fit into one of our existing units)." Aka, go big, go bold. Not everything has to be huge, but in tough times, sometimes doing the big, scary thing is how you reap the big, amazing reward.
2. The decision has to create value for you consistently and currently.
None of this "it'll pay off in the distant future" or "it just needs some elbow grease" stuff. Whatever you're choosing, make sure it's valuable and has concrete, real-life impact. Or, as Buffett says, the acquisition must have "demonstrated consistent earning power (future projections are of no interest to us, nor are 'turnaround' situations)."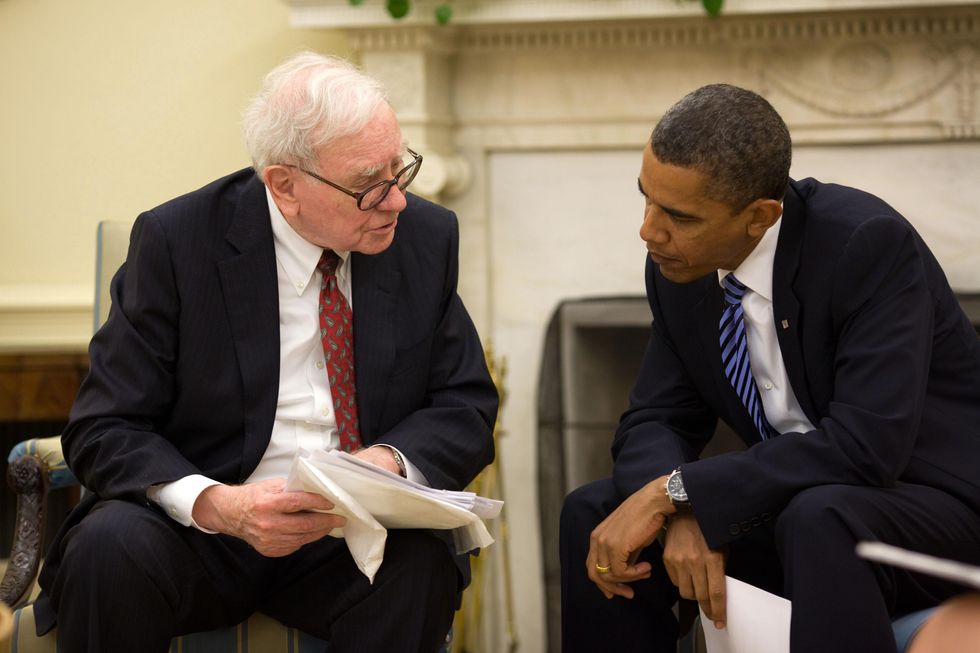 File:President Barack Obama and Warren Buffett in the Oval Office ...
commons.wikimedia.org
3. The decision will benefit everyone who's invested in it, and it won't leave anyone hanging.
Buffett wants "businesses earning good returns on equity while employing little or no debt," aka no one who's put time/effort/money/love into said life choice (or business move) will come out at the end with less than what they started with. Makes sense, right? Basically, don't screw people over with the choices you make. Have some heart and fairness.
4. Everything necessary for success should already be in place.
Buffett mentions that there must be "management in place" and that his company "can't supply it." Invest time and energy in things that are solid and have demonstrated reliability. That is, "don't build the ship while you sail it." Why? According to Buffett's logic, when making huge decisions, if the part that keeps makes the end result of your decision sustainable is already there, that's a very good sign.
5. The decision may be hard, but the terms should be simple.
Buffett wants simple businesses, saying — in his awesomely straightforward way — "if there's lots of technology, we won't understand it." Life isn't always simple and there's certainly a time for complexity, but the lesson here is a good one: If you're making a huge choice, don't overcomplicate it.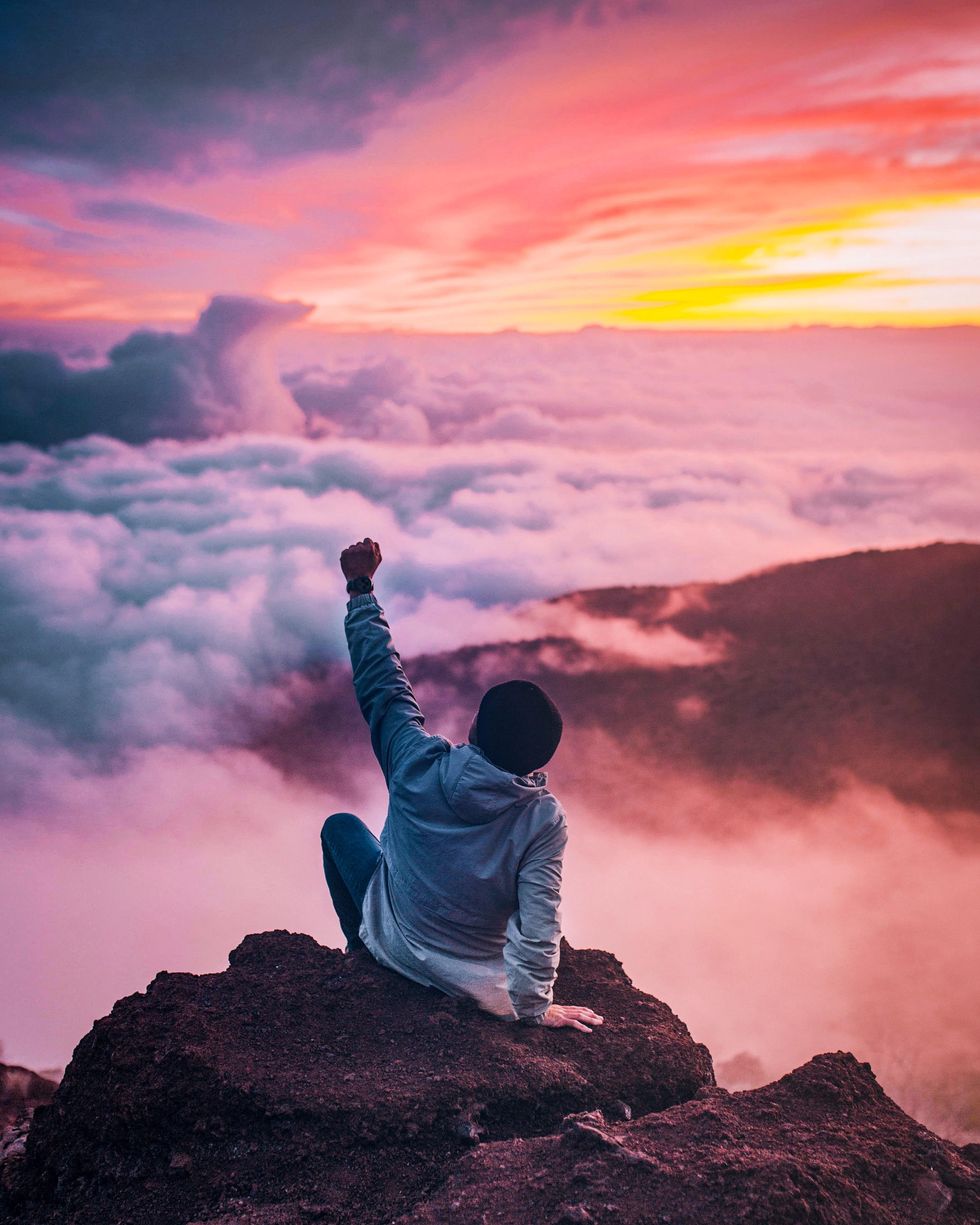 man sitting on mountain cliff facing white clouds rising one hand at golden hourPhoto by
Ian Stauffer
on
Unsplash
6. The options are clear and available.
Buffett refers to this availability, basically saying that the company has to have a price on it already and that his firm doesn't "want to waste our time or that of the seller by talking, even preliminarily, about a transaction when price is unknown." I take this to mean that the choice is a clear action. No negotiations necessary.
Bingo.
Now I'm not saying that this well-to-do investor has all the answers just because he has all the money, and I know it's a little out there to think of these investment acquisition tips as something you can apply to your own, non-billionaire life. But think about it. Fearlessness? Fairness? Preparation? These are some helpful themes we could all probably take a few lessons from.
So next time you're making a big decision, think about them. In a world where financial literacy isn't exactly the norm, looking at how financial greats make their decisions could be an interesting thing to try. Who knows? It might help you.
Health
Sober bars and events are growing in popularity with delicious, grown-up alternatives to alcohol.
For as long as there's been alcohol, there have been people who don't drink it. Some don't care for the taste, some don't like the buzz, some have religious prohibitions against it and some are recovering addicts who need to avoid it altogether.
Whatever reasons people have for not drinking, there's an unspoken attitude by some that they're missing out on a key part of social culture, especially when countless movies and TV shows portrays people winding down (or wooing one another) with wine and bonding over beers at bars. There's an air of camaraderie over sharing a cocktail or clinking champagne flutes together that's hard to capture with a basic Coke or sparkling water.
But what if you want that fun, social atmosphere without the alcohol? What if you want to go out and have fancy, alcohol-free drinks with your friends at night without being surrounded by drunk people? Where do you go for that?
Big cities like New York and Los Angeles have seen non-alcoholic options increasing on menus for a while, but the trend has spread to smaller cities and expanded to full bars, pop-up events and retail shops dedicated to sober drinking.
In fact, the Mindful Drinking Fest held on January 21 in Washington D.C. was sold out, as over 300 attendees sampled all manner of non-alcoholic beers, wines and mixed drinks. One of the event's organizers, award-winning bartender Derek Brown, told NPR that not drinking isn't actually new. Early bartending manuals all included plenty of non-alcoholic drinks, but post-Prohibition, the temperance movement took a hit. "People stopped treating people who don't drink alcohol like adults," he said.
This growing demand for alternatives to alcohol is driving alcohol-free establishments with clever names such as Absence of Proof, Sans Bar, Spirited Away and more to pop up all over the place. And we're not just talking about Shirley Temples or virgin daiquiris here. Today's alcohol-free mixed drinks are far more sophisticated, with new distilled spirits, bitters, and other ingredients creating complex flavors without a sickeningly high sugar content.
Abby Ehmann owned a regular bar in New York and enjoyed her regular customers, but also saw the devasting impacts alcohol had on some of her patrons. So she opened a sober bar named Hekate in 2022. "I wanted to create that sort of vibe and community for people, but take alcohol out of the equation," she told NBC News. "Here we have the community and the vibe without the booze."
The culture around drinking is slowly but surely changing, and the success of events like the Mindful Drinking Fest and sober bars seems to be proving that alcohol isn't the necessary social lubricant many believe it to be.
As Brown told NPR, "All the positive emotions we associate with alcohol—they come from just being with people and tasting delicious, wonderful things," he said. "You don't really need alcohol."
Cheers to that.