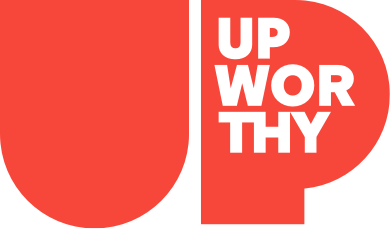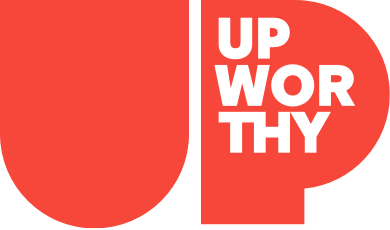 Stories Worth Sharing.

For People Who Give a Damn.
Sign up for the Upworthy newsletter:
(c) GOOD Inc. All Rights Reserved.
PS. You are doing great. Keep it up :<)
This website uses cookies in order to enhance your experience. Please review our Privacy Policy to learn how we may use cookies and how you can change your browser settings to disable cookies. By continuing to use this website without changing your settings, you consent to our use of cookies.
Women deal with a lot of sexism and obstacles here on earth, so it makes sense that this sexism would follow them in to space. The first woman went into space in 1963, but it took another two decades for female astronauts to become common. Turns out there's a glass ceiling even outside of the earth's orbit.
Apparently, there is a myth that NASA took so long to send women into space because of how women go to the bathroom?!
Recently, author Mary Robinette Kowal published an essay called "To Make It to the Moon, Women Have to Escape Earth's Gender Bias" exploring the ways in which sexism here on earth prevented women from making strides in space. In response to her essay, she says several people claimed that "women couldn't go into space because we lacked the technology for them to pee in space."
Innovation
Get stories worth sharing delivered to your inbox
Instagram / Frères Branchiaux Candle Co.
Three young Maryland brothers who started a candle company to buy new toys now donate $500 a month from their successful business to help the homeless.
Collin, 13, Ryan, 11, and Austin, 8, Gill founded "Frères Branchiaux," which is French for Gill Brothers, after their mom told them they could either get a job or start a business if they wanted more video games and Nerf guns.
"They surprised me when they started a business and they started selling at their baseball and football games and they've moved on to a vending truck," Celena Gill told Good Morning America.
The three of them have been making the candles in their Indian Head home for the last two years and business is booming, with 36 stores carrying the boys' products and a deal with Macy's in the works. They sell nearly 400 candles a month, priced from $18 to $36, along with other products like diffuser oils, room sprays, soap, bath bombs and salts, according to the Washington Post.
Business
We need more Mister Rogers in our lives.
Sony Pictures Entertainment/YouTube
A BEAUTIFUL DAY IN THE NEIGHBORHOOD - Official Trailer (HD) www.youtube.com
As a child, I spent countless hours with Mister Rogers. I sang along as he put on his cardigan and sneakers, watched him feed his fish, and followed his trolley into the Land of Make Believe. His show was a like a calm respite from the craziness of the world, a beautiful place where kindness always ruled. Even now, thinking about the gentle, genuine way he spoke to me as a child is enough to wash away the angst of my adult heart.

Fred Rogers was goodness personified. He dedicated his life not just to the education of children, but to their emotional well-being. His show didn't teach us letters and figures—he taught about love and feelings. He showed us what community looks like, what accepting and including different people looks like, and what kindness and compassion look like. He saw everyone he met as a new friend, and when he looked into the camera and said, "Hello, neighbor," he was sincerely speaking to every person watching.
Culture
Recently, Upworthy shared a tweet thread by author A.R. Moxon who created a brilliant metaphor to help men understand the constant anxiety that potential sexual abuse causes women.
He did so by equating sexual assault to something that men have a deep-seeded fear of: being kicked in the testicles.
Hi, guys. Imagine if one day you got kicked in the nuts, really hard, on purpose.

You doubled over. Felt the pain. Nearly passed out. Nearly puked.

Then you got kicked again. And again.
— A.R. Moxon (Julius Goat) (@JuliusGoat) October 6, 2018
Imagine that later your father explained that women just wanted to kick men in the nuts, so as a boy you had to be careful.

Imagine he had very detailed practical advice on this.

Imagine you started spending your life planning on avoiding being kicked in the nuts.
— A.R. Moxon (Julius Goat) (@JuliusGoat) October 6, 2018
Imagine there were laws that said that if a wife kicked her husband in the nuts it wasn't assault.

Imagine you heard about men with ruptured testicles who had to pay for their own forensic reports

Imagine you saw statistics showing only 1% of kickings resulted in conviction.
— A.R. Moxon (Julius Goat) (@JuliusGoat) October 6, 2018
An anonymous man in England who goes by the Twitter handle @manwhohasitall has found a brillintly simple way of illustrating how we condescend to women by speaking to men the same way.
popular
Get stories worth sharing delivered to your inbox