Hello Humankindness
Human trafficking is a global crisis. Dignity Health is innovating how it's fought.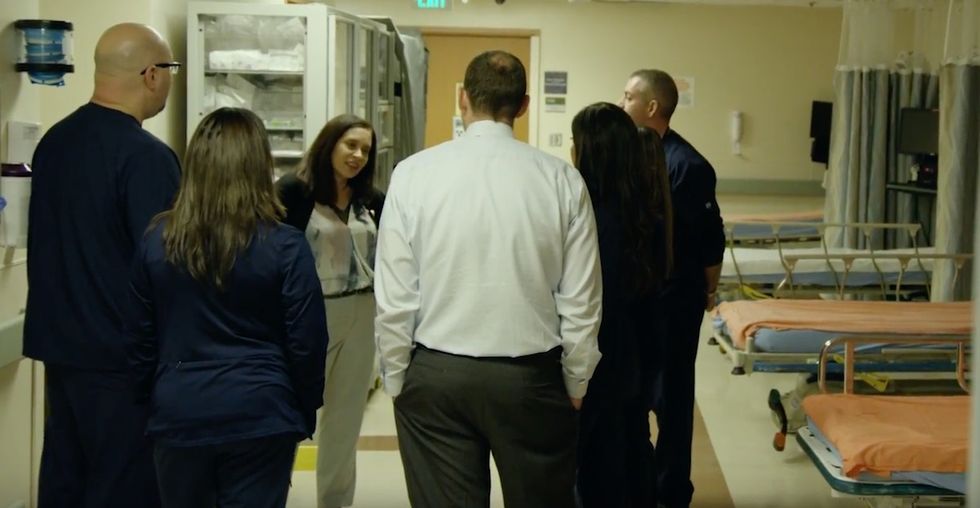 True
Dignity Health
Human trafficking is one of the most devastating human rights crises the world faces today.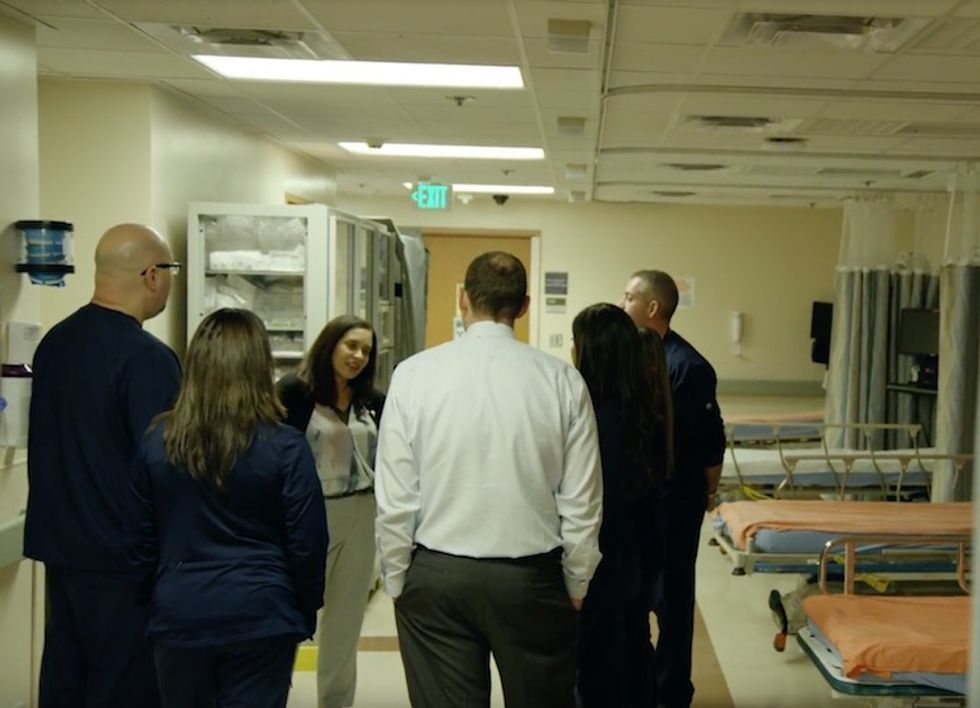 All pictures courtesy of Dignity Health.
According to the International Labour Organization, more than 40 million people are victims of human trafficking around the world. And more than three quarters of these victims are women and children who are forced into labor in many different industries — including sex work.
---
Tragically, this crisis may only be getting worse. Human trafficking is a lucrative business, bringing in more than $150 billion in profits annually. While organizations worldwide are working to end this pandemic, they'll only be successful with the help of people who know what human trafficking is and what to do if they suspect someone's fallen victim to it.
Unfortunately, many of us don't know how to spot the signs of human trafficking. And yes, this includes doctors.
Though victims of human trafficking often require medical attention and seek aid at their local hospital, health professionals aren't always aware that their patients may be dealing with trauma beyond their physical injuries.
As a result, many victims are discharged without being offered the support and services they so desperately need.
Dignity Health is at the forefront of changing this narrative. The medical services company is employing survivors of human trafficking to advocate for those that need help.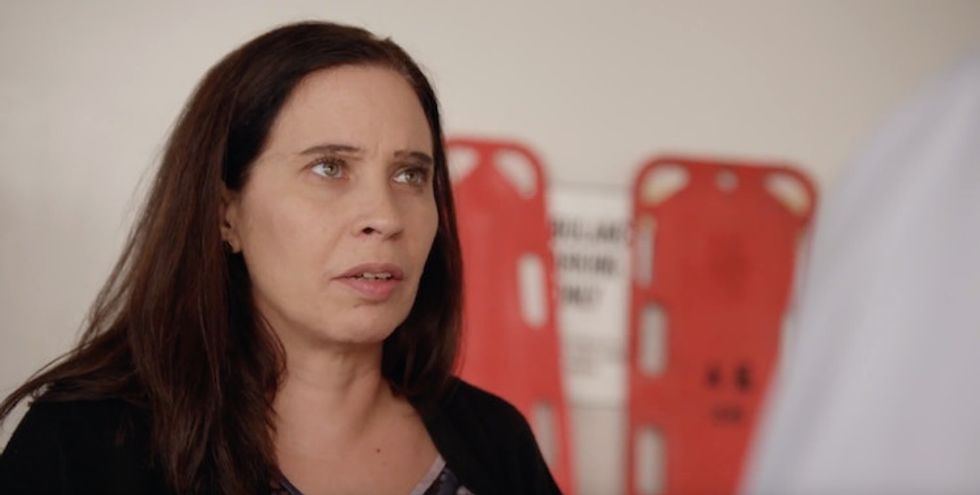 "Survivors now know that the hospital is a safe place," says Christine Cesa, a survivor advocate with the Coalition to Abolish Slavery and Trafficking.
Cesa works at Dignity Health's California Medical Center twice a week educating staff members and providing support to fellow survivors.
As a survivor of human trafficking herself, Cesa is uniquely qualified to support people who are victims of human trafficking. And her connection with patients is the first step towards healing.
"The patients respond to me because I come at them with a lot of empathy, care and concern," she says.
"Dignity Health values survivors," says Holly Smith Gibb, the program director of Dignity Health's Human Trafficking Response, who's also a survivor.
"If there was a survivor who was part of the law enforcement and healthcare team that was trying to connect with me it would have made all the difference."
But employing survivors is just one part of Dignity Health's commitment to stopping human trafficking.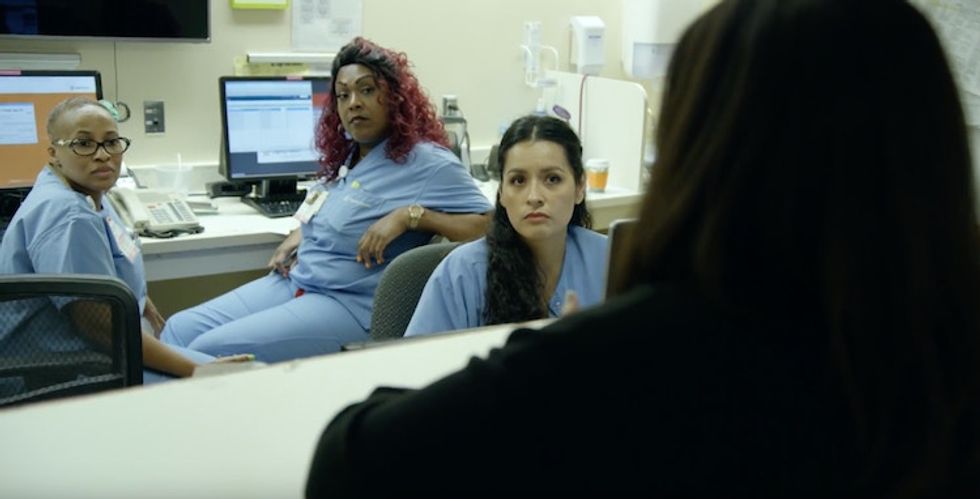 Since 2014, the company has worked tirelessly to ensure that no victim of trafficking is overlooked at their facilities.
From providing more training to medical center staff to adding procedures that make it easier for all medical staff to identify and report human trafficking to employing survivors like Cesa, Dignity Health is fighting human trafficking on an individual, community, and systemic level.
It's a model that's working well, so the company hopes that it will soon be put to use in hospitals throughout the nation.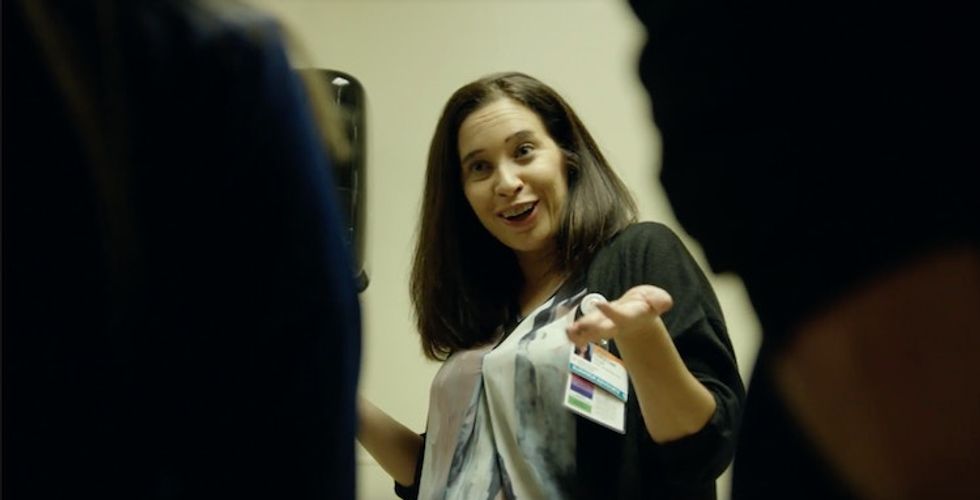 Advocates like Cesa are transforming the way that medical professionals view and respond to human trafficking.
At the medical center where Cesca is employed, the staff is more attuned to what their patients are going through, more eager to help them escape dangerous situations and empower them to embark on safe, happy lives.
And being an advocate has given Cesa a greater sense of purpose, because she can see the impact she's having on patients. She's grateful to be able to use her difficult experiences to help others every day.
"Even though there are hard, emotional days...I go home and feel like, I don't ever want to stop doing this. 'Cause we're helping people," she says.
Learn more about Cesa's work and Dignity Health's human trafficking initiatives in the video below.