popular
How Nextdoor neighbors are helping each other get through the pandemic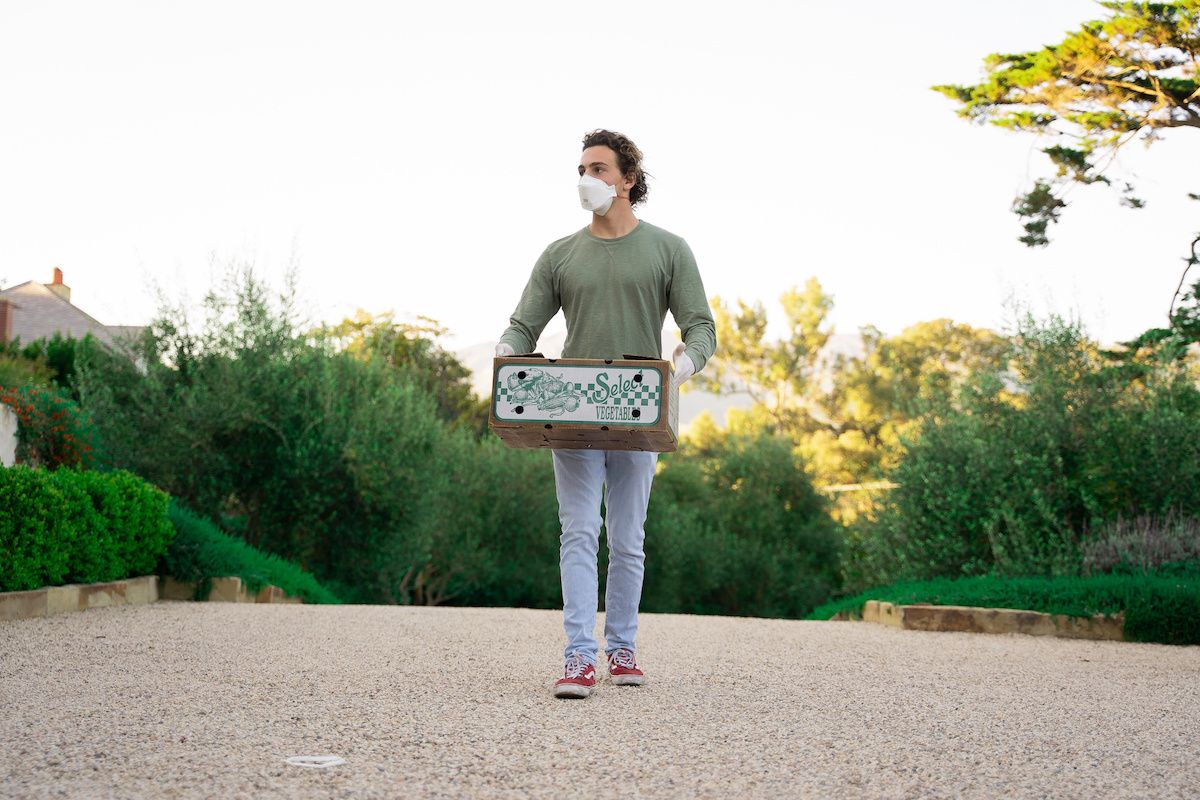 All photos via Nextdoor
True
Life during the coronavirus pandemic has been challenging for everyone, both the sick and the healthy. But despite the hardships people are facing on a daily basis, many have also performed incredible acts of kindness for those in need.
When it became clear there was a shortage of masks and other personal protective gear for health care workers on the frontlines, people all over the world cracked open their sewing kits and got to work. Even though they were closed to patrons and losing money, a number of New York City restaurants collaborated to help feed the city's hospital teams. The fact that we're all going through this together seems to be resonating with people in a significant way, and sparking an unprecedented trend of good will. That's especially apparent on apps like Nextdoor.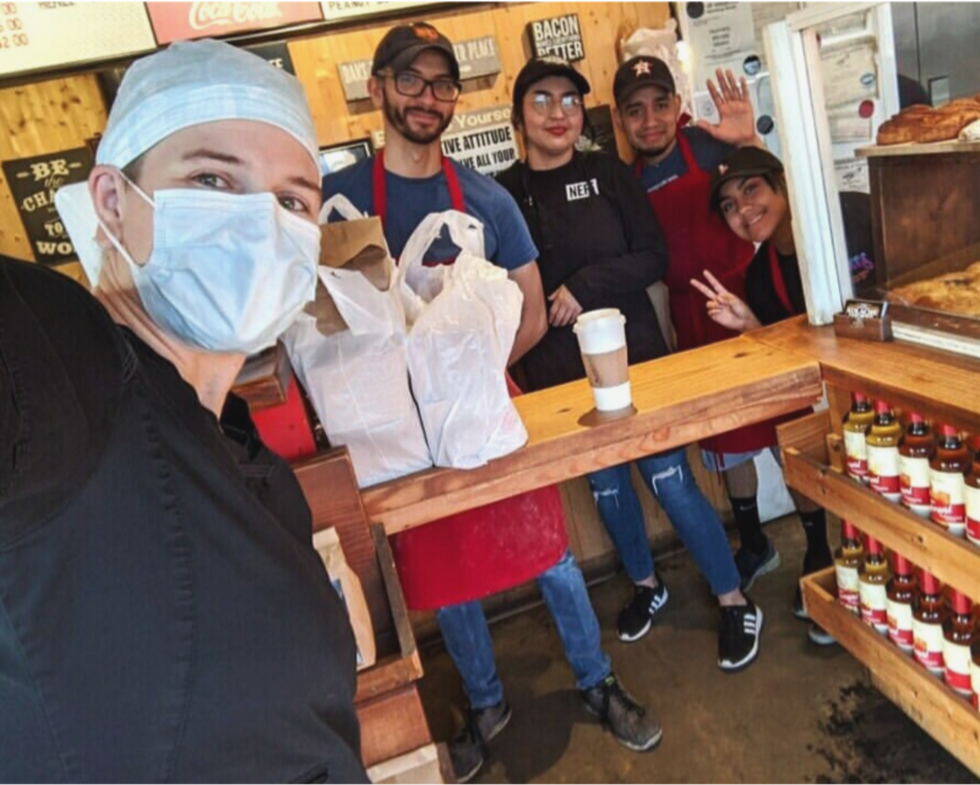 Being kind to others has an uncanny way of making the giver feel better, too. In fact, the more random and unexpected your acts of kindness are, the more they'll trigger pleasure in your brain.

And if you start doing them in and around your community, chances are you'll create new bonds with your neighbors that will help make everyone stronger at the end of this pandemic experience. Even if you don't currently know your neighbors, it's surprisingly easy to reach out and offer assistance. Just take it from these folks:
Octogenarian Block Party
Maddy Silverman's 80th birthday was coming up, and even though she loves to get down, due to coronavirus and quarantine restrictions, it didn't look like a traditional party was in the cards for her. But that didn't stop her party spirit. She decided to reach out on Nextdoor and see if any local DJs would be willing to host a socially distanced block party for her neighbors and herself. Not only did one respond and offer to play the party for free, many of her neighbors showed up wearing masks to party with her safely and responsibly.
A couple of weeks ago I saw a post on NextDoor about someone's birthday... I invited myself to the party and had th… https://t.co/apWyESz3uX

— Nikki Kay (@Nikki Kay) 1587340032.0
"I'm a young 80, a very young 80," Silverman told Spectrum News 1.
Stimulus Check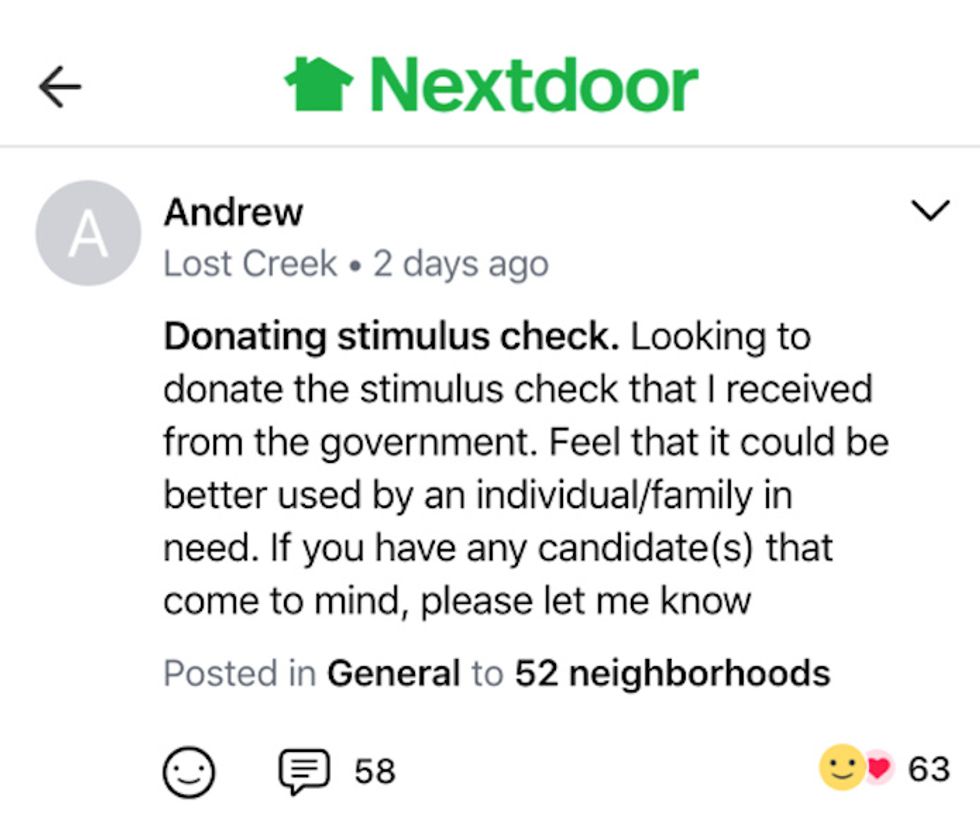 Austin, Texas native, Andrew May, realized that he could use his stimulus check to help someone in his neighborhood who was struggling. So he offered it to anyone "in need" on Nextdoor, and almost immediately received tons of positive responses. A few individuals who could benefit from his generosity were also suggested to him. Eventually he decided to give money to two families he met via the app. One is a single mom of three kids who's been unable to pay rent for the last two months. The other is a husband and wife whose 16-year-old daughter reached out to him. The couple weren't able to receive stimulus checks because they only recently became American citizens. Both husband and wife had been out of work due to the virus.

But Andrew didn't stop there. He and a few other neighbors he met on Nextdoor are now working on helping a family living in an RV who has a son with special needs.
Gen Z Deliveries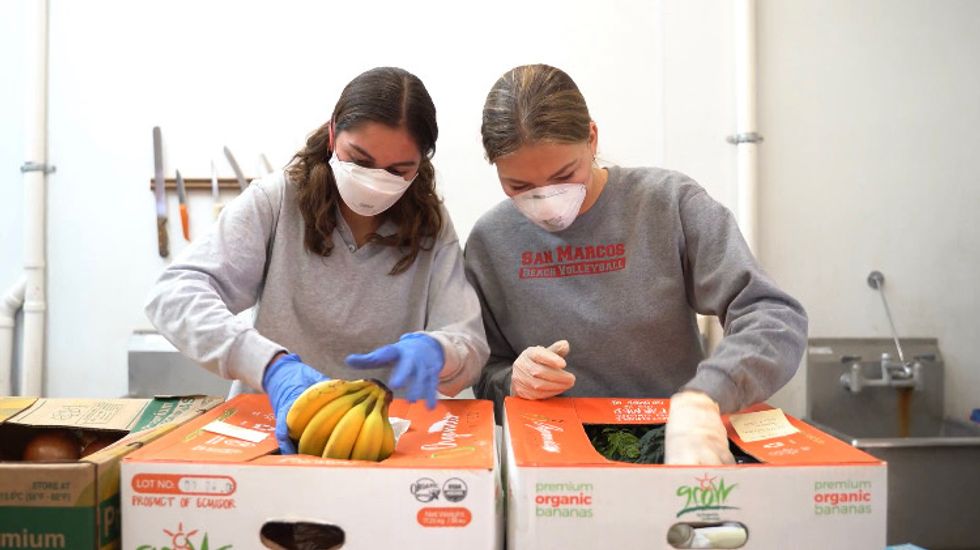 17-year-old Danny Goldberg's father is an ER physician, so Danny realized how impactful the pandemic would be early on. He knew that keeping away from other people during the pandemic would become a priority, but not everyone would be able to do so. One particular thing he quickly saw becoming an issue was elderly and immunocompromised individuals' access to the essentials. "The elderly and immunocompromised should be sheltering in place, and if they can't get food deliveries, they would eventually need to go to the store, which is too big of a risk," Danny told Forbes.

So he created Zoomers to Boomers (ZTB) — a volunteer group of Gen Z neighbors who deliver groceries and other essentials to their Baby Boomer and immunocompromised neighbors for free. Danny set up the flagship website, posted about it on Nextdoor, and orders took off from there. Many of ZTB's core management team are high school friends of Danny's, but once word got around, and sites like Upworthy reported on it, the group expanded exponentially. There are now Zoomers to Boomers groups in cities all over the world.
Rollerskating Shark and Taco
Laughter is often the best medicine, especially when everything starts to feel overwhelmingly scary and depressing. That was Colene Robinson's notion when she decided to dress up in a shark costume and roller skate around Boulder, Colorado. She posted on Nextdoor that she'd happily visit any street in her city to bring a little hilarity and joy to her neighbors. Not only did she receive lots of grateful requests, a retired roller derby skater offered to join her on her cheer up mission dressed as a giant taco.
The rollerskating shark and taco team visited over 50 families in one weekend. They danced to the "Baby Shark" song, delivered handmade signs for big events like birthdays, and successfully lightened the mood wherever they went. This video pretty much says it all.
Heartwarming Posts
San Franciscan Nick Munro was at home looking for things to do, like so many of his neighbors, when he realized he had a ton of post-it notes lying around. So one day, he decided to stick them up on his window in the shape of a heart as a little message of support and solidarity for his neighbors during this challenging time. The gesture was quickly noted by locals, and pretty soon, Munro started to see more and more post-it hearts popping up on windows around town.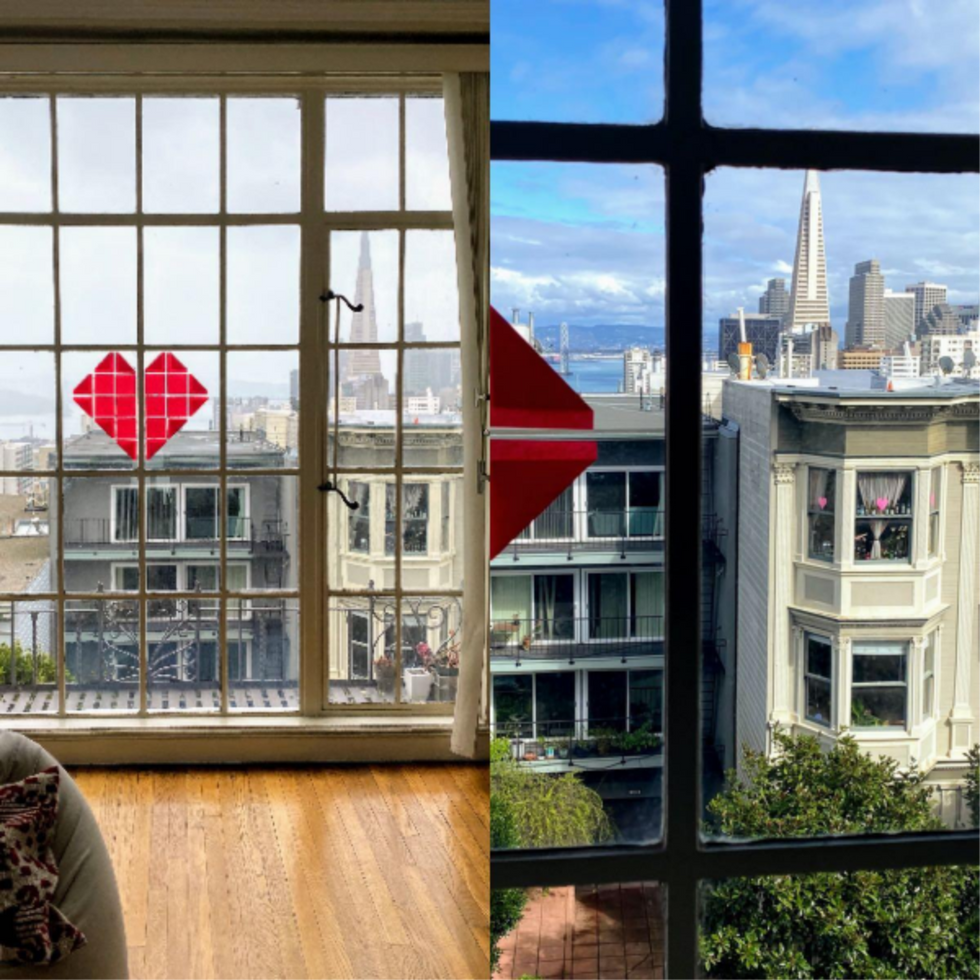 "These are the things we never would have seen without this coming together," Munro told NBC Bay-Area. He hopes the trend will continue long after the pandemic subsides.

These are just a handful of the incredible, selfless things people have done for their neighbors during this crisis. Contributions like this will also help strengthen communities as we move out of lockdown and into post-pandemic life.
You can check out many more #strengthinneighbors stories @Nextdoor on Instagram. Their page also has information on how you can win a $500 gift card to support your favorite neighborhood spot. Being kind to others is a super power that every single one of us can access to help bring the world back together. So what are you waiting for?