Culture
Hamilton star Leslie Odom Jr. refused to appear in the movie until he got a huge raise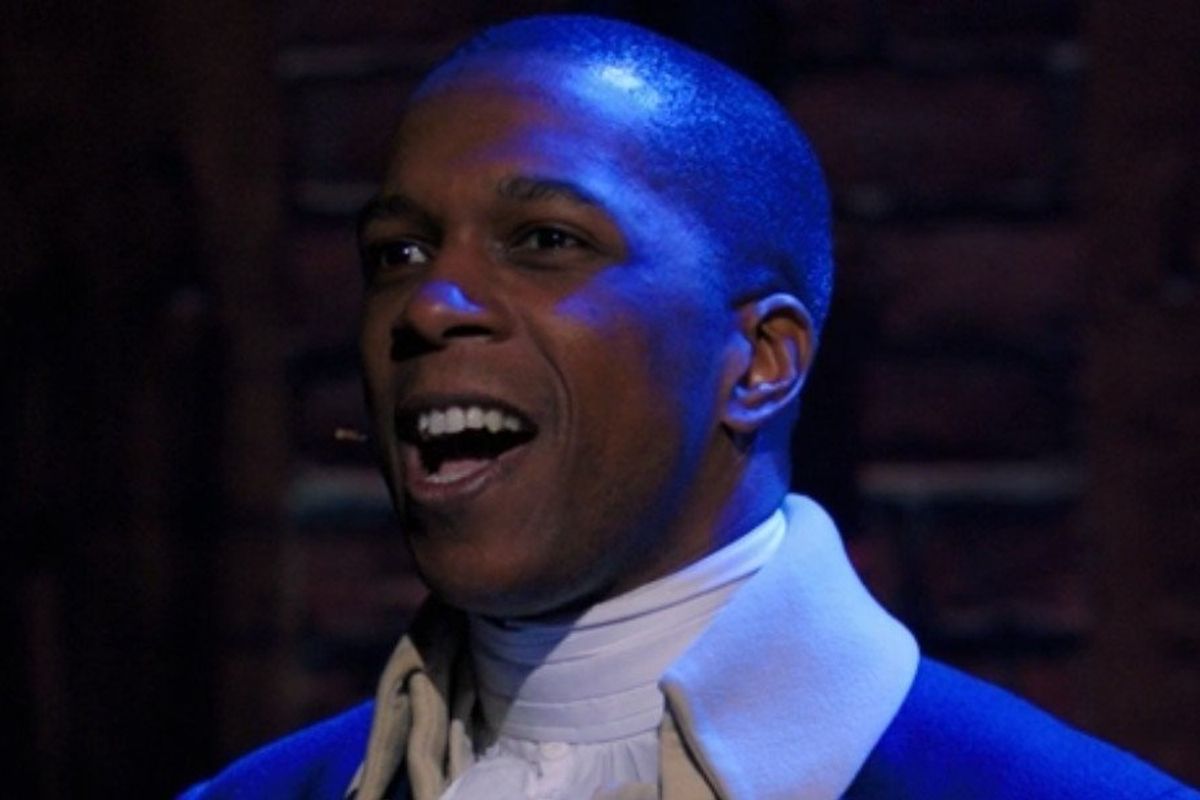 You can put this one in the "win column" for those who believe in equal pay. Leslie Odom Jr. took a stand and was not going to settle for anything other than what was fair.
The Hamilton star, who won a Tony Award for his portrayal of Aaron Burr in the most successful musical in modern history, simply sought a similar wage to white actors who had comparable roles in other musicals. As he explained to Dax Shepard on his podcast Armchair Expert, they did not contact his agent at CAA until after the announcement of the shows filming. When the offer finally came, it was disappointing.
---
Brother, thankful for the platform you've built where we may speak with such candor and vulnerably. We need these s… https://t.co/02iD48sXLp

— Leslie Odom, Jr. (@Leslie Odom, Jr.) 1596505419.0
"They came to me with an offer, 'Leslie, we're shooting tomorrow,'" Odom said, "and I'm like, here's the thing: This is it. This is my area of expertise. This is all I have. This is my life's work on the stage too. And so I just can't sell it away for magic beans. I can't give it away."
All Odom was asking for is to be treated fairly. He told Dax, "So I can ask CAA [Creative Artists Agency], what does my white counterpart, what does Aaron Tveit make to do Grease Live! on TV? What does he make to do Grease? This is Hamilton live, right?" Odom said. "So when I found out what he made, Dax, I didn't ask for a penny more. I didn't ask for one penny more, but I said, 'You must pay me exactly what that white boy got to do Grease Live! That's the bottom line.'"
For Odom, this was no strong-arm tactic. He just wanted to be treated fairly. And it was no bluff, either.
"The day before we shot that movie I called out. I was not kidding. I was not coming to work the next day to do the movie. You know, I was not kidding. It was a principle for me and sometimes it doesn't work out. Sometimes they look at you and go, 'We're just not paying it,' and you have to go, 'That's OK.
Wait for Itwww.youtube.com
As most of us know, everything worked out eventually and Leslie Odom Jr. played Aaron Burr for the filming. It would be hard to imagine anyone else in the role. When Hamilton debuted, Disney's streams were up an eye-popping 74% from the previous weekend.
"I love my white liberal friends, love white people, but, you know, don't be in the streets talking about Black Lives Matter if my Black life doesn't matter," Odom said. "Like, essentially, don't wait for the f***ing cops to kill me before my Black life matters. If my Black life matters, make sure I can take money home to feed my children."
Odom should not have to fight just to be treated like everyone else, nor should anyone. Yet somehow, still, this is the world we live in. If someone like Leslie Odom Jr. has to fight this hard to be an equal, and he made it very clear that he sought equality as opposed to special treatment, then where does that leave us?

Keep in mind that this happened in the entertainment industry, which tries to remind us of how accepting it is of gender and race in every single awards show it puts on. One has to wonder how genuine some of that really is. If you want to learn how to walk the walk, take a lesson from Leslie Odom Jr. He didn't want less than he deserved, and he didn't want more than he deserved. He wanted what was fair, and for those who believe in equality, Odom just chalked up a win.