Culture
This guy just confessed to faking a dozen classic 'Dear Prudence' letters that got published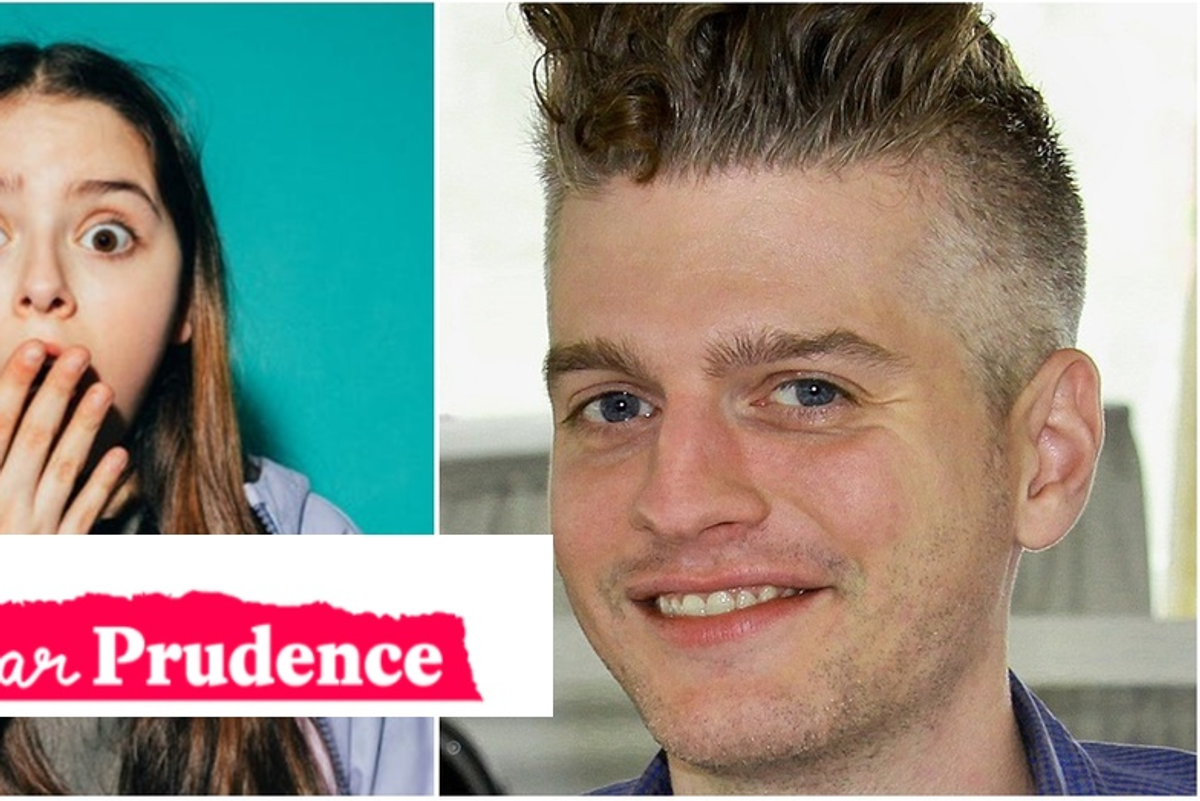 via Wikimedia Commons and Pexels
Bennett Madison, the author of several young adult novels, had something he needed to get off his chest, and he let it all out in a Gawker article on Monday. Madison has been submitting fake letters to "Dear Prudence" Slate's advice column over the past few years and 12 were published.

"Dear Prudence" is a popular advice column currently penned by Jenée Desmond Harris, that appears in Slate and has been syndicated in over 200 newspapers. The name was inspired by a Beatles song written by John Lennon.
Madison admits he submitted about two dozen letters from "burner email accounts" over the last few years.
---
After suffering a few rejections, Madison learned that an effective letter must have two elements: "It must be plausible, but it must also be ridiculous."
Among those that made it to the column include headlines such as, "My Daughter Is Pretending to Be Demonically Possessed… and I Can't Take It Anymore!"; "Help! My Sister Is Convinced She's an Unrecognized Genius, and It's Tearing My Family Apart!"; "My Mother Is Trying To Convince the Guests At My Gay Wedding To Come Dressed As Disney Characters"; and "Help! My Friend Thinks I Am Stealing Vaccines From African-American Grandmothers To Attend Sex Resorts."
But the letter that will forever live in infamy is his final submission. His letter entitled "Help! My Husband Won't Remove His Mask, Even For Sex!" was so compelling that it even fooled Fox News' Tucker Carlson.
The letter claimed to be written by a woman with the pseudonym "Maskless Alone" whose husband is so afraid of COVID-19, he won't take his mask off, even during sex.
"For the last year, he has refused to take off his face mask, even when we are at home—just the two of us," Maskless and Alone writes. "This is true even now that he is fully vaccinated for the virus. He wears it to sleep, to do most of his bathroom activities, and, yes, even during lovemaking."

"This is making me depressed and concerned about our future together. I have asked him when he plans to stop masking, and all he says is 'When it is safe for everyone,'" the fake submission continues.
Torie Bosch, writing as Prudence, replied saying that Maskless and Alone should give her husband three options. "First, he can make an appointment with his physician to talk about effective protective measures," she writes. Option number two is to "start seeing a therapist." And finally, if those two options don't work it's time to "call an end to the relationship."
Madison learned the letter had gone viral on Twitter while celebrating with a drink. "The evening after Help! My Husband Won't Remove His Mask, Even For Sex! ran, I was on my first margarita at a Mexican restaurant when a colleague texted me that it was getting traction on Twitter," he writes.
Then, he found out the article had been picked up by Tucker Carlson who cited it while talking with Rush Limbaugh's replacement, Clay Travis. Carlson and Travis used the Dear Prudence letter to do what they do best, bash liberals.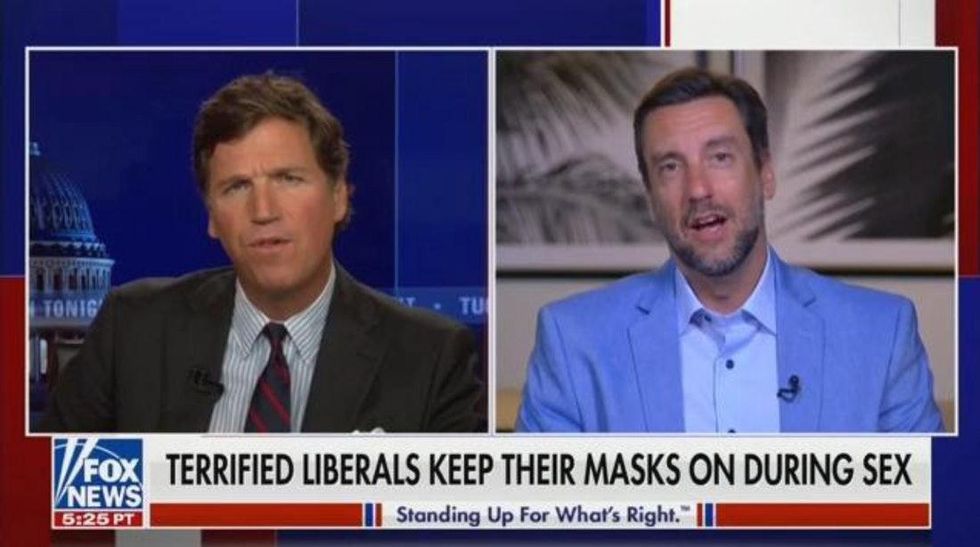 via Fox News
"If the woman had any sense at all she would leave her husband," Travis told Carlson. "Because if you're masking up at this point, why do you want to be with such an emasculated loser and be betrothed to him for the rest of your life, I would lose my mind if I was this woman."
Madison was elated that his prank had fooled Carlson but didn't like that it was being used to trash people on his side of the political aisle.
"While part of me was excited to have duped a dweeb like Tucker Carlson with such an obviously phony scenario, I was disturbed to have provided chum for the pro-Covid, bleach-drinking lunatics in his audience," he writes. "And unless I decided to remove my own "smelly and soiled" mask and reveal myself, no one would ever even know that Carlson had been taken in."
The admission probably hasn't gone over very well with the folks at Slate but this reader doesn't have a problem with the fact that a few of the letters may have been phony. The column is a fun read and the most important takeaway is the advice. Whether or not there was a man out there who refused to have sex without wearing his mask, Prudence is right in telling the woman that she shouldn't put up with a partner whose being completely unreasonable.