Macy's Gives
Five year-old fashionista's wish to be on a billboard comes true thanks to Macy's and Make-A-Wish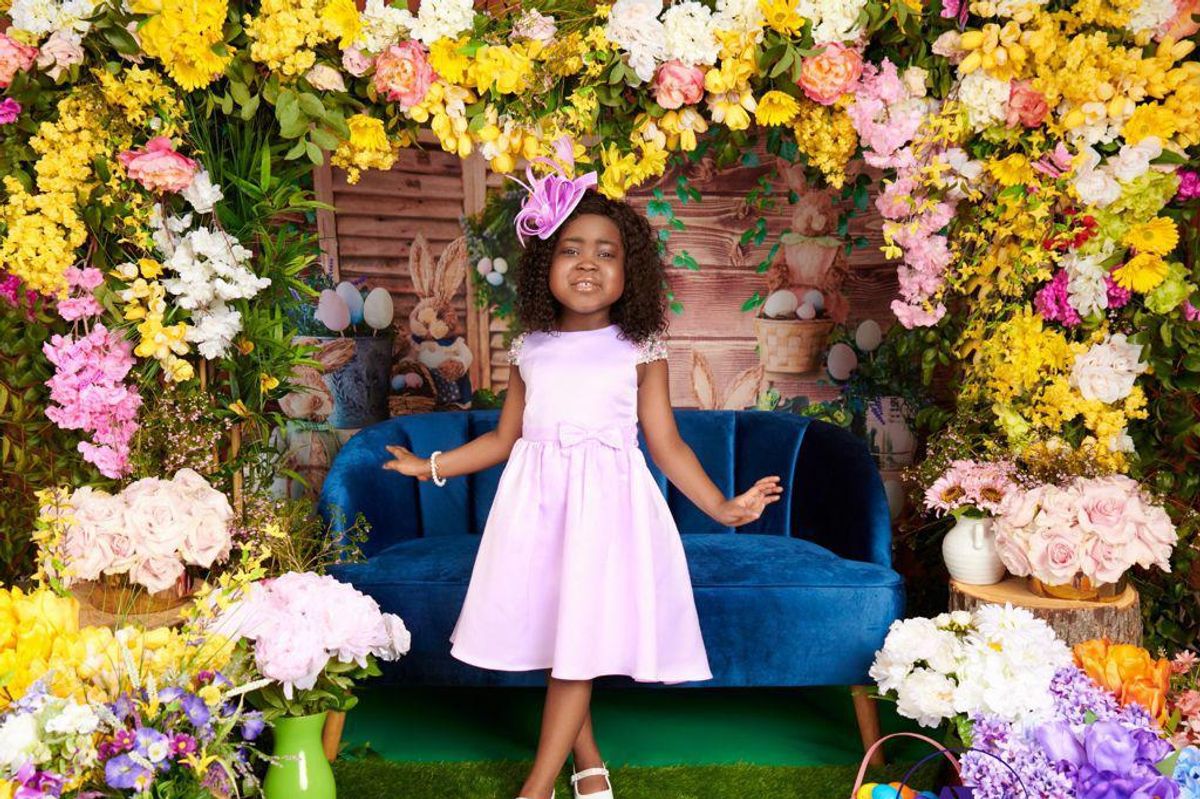 Photo courtesy of Abi's family
True
Five year-old Abi has a passion for fashion. Like many creative people her age, the self-described fashionista loves singing, dancing, and dressing up for mother-daughter photoshoots alongside her twin sister.
You wouldn't know it from her bright smile, but just last year Abi received a life-saving bone marrow transplant to treat a painful blood disorder she's had since birth. "We were told she needed a bone marrow transplant or the alternative was for her to have a stroke at the age of three," Abi's mom says.
That is scary news no parent wants to hear, but Abi's mom knew her daughter needed the treatment to survive. Despite the pain, Abi bravely received repeat bone marrow transplants over the course of a year. (Her twin sister Vivi was the generous donor!)
After the treatments, the family was connected with Make-A-Wish®, a nonprofit that spreads hope and positivity by granting wishes for young people like Abi who are fighting critical illnesses.
---
"I like dressing up and taking pictures with my sister," Abi says. "I have been doing it for a long time and my mom told me that one day I will be on billboards all over the world."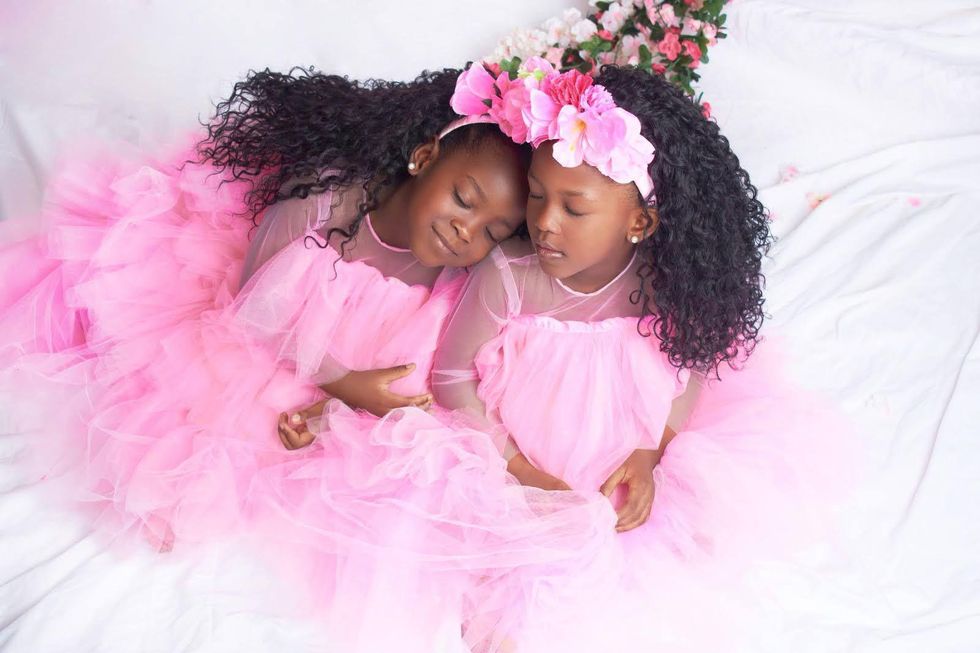 Photo courtesy of Abi's family
Inspired by her family's stylish shoots, Abi wished to be on a Macy's billboard. To fulfill that dream, Abi, Vivi, and their mom traveled to New York City earlier this year to participate in a photoshoot with the Macy's creative team in partnership with Make-A-Wish. The two siblings posed in a series of outfits that included an animal print number with a white fuzzy vest and a festive red lace dress with black-and-white sneakers.
The event was a huge success for Abi and her family. And the billboard debuts November 29 in Prince George, Maryland this holiday season.
"I loved NYC, I really enjoyed the photoshoot. It made me soooo happy and I can't wait to go back to New York," Abi says.
"The effort put into our experience was phenomenal," Abi's mom adds. "I know the experience in New York was special and etched in the minds of the twins. They often ask when we are going back to New York for another photoshoot. Throughout the experience, we felt loved, thought about, and seen."

Make-A-Wish couldn't spread joy to children, families, and communities without the generous support of individuals and partners like Macy's. Giving can start with something as simple as a letter to Santa: If you write a letter online or drop one off at a big red letterbox in-store, Macy's will donate $1 to Make-A-Wish, up to $1 million in total.
Besides sending letters to Santa, there are even more ways to support Make-A-Wish at Macy's during the season of giving. For every purchase of the $4 Believe Bracelet, Macy's will donate $2 to Make-A-Wish from now through December 31. Customers can also donate onMacys.com through the end of 2021 to help spread hope and happiness to children with life-changing illnesses.
Since 2003, Macy's has donated over $137 million to Make-A-Wish. These donations have helped Make-A-Wish fulfill the dreams of more than 16,000 young people just like Abi!