Culture
Disney+ added disclaimer to problematic older films instead of censoring them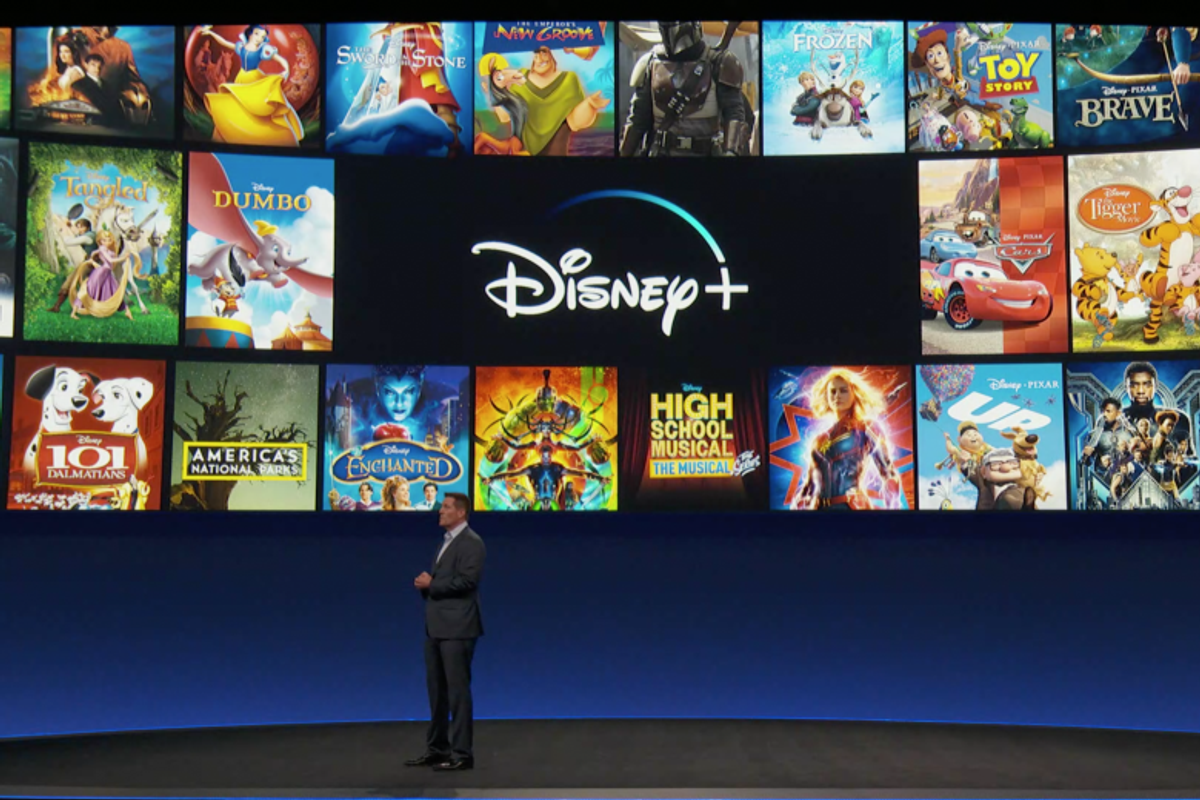 Art is reflective of life, and if you live in a time in history where racist stereotypes run rampant, then you're probably going to end up with movies that have a lot of problematic characters in them. Now that we know better, what do we do with all of the movies that are, to put it simply, racist AF?
Disney+ finally dropped, and already had 10 million subscribers in one day. By comparison, Hulu has 28 million subscribers, and Netflix has 60 million domestic subscribers. We're finally able to stream Disney classics from our childhoods, some of which haven't seen the light of day in decades. "Pete's Dragon" marathon, anyone?
Peppered with the Disney classics are movies with some questionable moments in them. Instead of cutting out the more problematic moments (such as the black crows in "Dumbo," including one literally named after the racist Jim Crow laws, or the Siamese cats in "Lady and the Tramp"), Disney decided to put a disclaimer in front of the films.
"Dumbo," "Peter Pan," "The Aristocats," "Lady and the Tramp," and "The Jungle Book" are the five films that bear a cultural warning stating, "This program is presented as originally created. It may contain outdated cultural depictions."

---
Some of the other films, like "The Three Caballeros" and "Pinocchio," have disclaimers saying the films depict tobacco use.

"Song of the South" is not available to stream at all, because that movie is a whole mess of problems that a disclaimer couldn't even begin to tackle. Disney previously announced that the 1946 film depicting African-Americans in a problematic way stay buried deep within the Disney vault, which is consistent with Disney policy on the film.
It was previously announced that Disney would edit out the problematic parts when the films were available to stream on Disney+, which came with its own controversy. Some felt that the edit was tantamount to censorship. Removing the racist stereotypes would deny us the opportunity to unpack what was wrong with them and grow from those mistakes.
Some Disney+ users laud Disney's decision to include the disclaimer with unedited versions of the old films.
Checking everything out and wanted to point out that movies like Dumbo, The Aristocats, Jungle Book, and Lady and t… https://t.co/gI24965qt4

— Evan (@Evan) 1573545524.0
Props to you Disney for not censoring your own movies, and giving out this disclaimer. THIS IS HOW IT SHOULD BE DON… https://t.co/IYkMiYWPbx

— N O A H (@N O A H) 1573546457.0
So it turns out the crows from Dumbo are NOT taken out of the movie on Disney+ and what they did instead is put a d… https://t.co/KZeXWs7l7v

— Mat Brunet (AniMat) (@Mat Brunet (AniMat)) 1573582484.0
Look at #DisneyPlus letting the people know early that their old films were racist and culturally insensitive. Acc… https://t.co/xyAB14Dxyd

— Ernest Owens (@Ernest Owens) 1573573795.0
Disney + off to a good start with text disclaimers "may contain outdated cultural depictions"

— kelsie moore (@kelsie moore) 1573627212.0
Other users were critical of the disclaimers, saying it's giving lip-service to the wrongness of the offensive cultural stereotypes depicted in some of its films.
"It may contain outdated cultural depictions" is some weak sauce copy, Disney. Very glad they're not editing this m… https://t.co/1H4Oldhop8

— Jonathan Lack (@Jonathan Lack) 1573585845.0
compare wb'a statement to racism in their old cartoons to disney's. lol https://t.co/VKu2fi5jAh

— 🎀💒🎀 (@🎀💒🎀) 1573609329.0
very interesting way to handle: for old, potentially racist things (original Dumbo has a crow named Jim Crow) Disne… https://t.co/eUzRp6b6cB

— Daniel Roberts (@Daniel Roberts) 1573677380.0
@unicornmantis @FlyingTerra Disney: a bunch of people on the internet are already pointing out our racist tropes in… https://t.co/M55DTRbccE

— Neva 💕@ Commissions (@Neva 💕@ Commissions) 1573651151.0
Feel like it's worth mentioning that this copy isn't used uniformly; the 1992 ALADDIN, which has lots of racist/Ori… https://t.co/lXN2Bntu9i

— Jeva Lange (@Jeva Lange) 1573586018.0
@Jee_vuh some real discordance between "fall in love with this classic" that also "has outdated cultural depictions"

— casey morell (@casey morell) 1573583313.0
Disney isn't trying to hide its racist past, but it's more important that Disney doesn't try to repeat its racist past. Hopefully future generations will learn from the mistakes that were made and do better than those who came before them.