Snow White soothing a boy having an 'autism meltdown' will make you believe in Disney magic
She went above and beyond.
08.28.19
Anyone who has been to a Disney park has to admit that there's something to the whole "Disney magic" thing.
Usually, that feeling has something to do with the pristine, clean perfection of the place or the child-like wonder in the faces of everyone around you. But for the one family, Disney magic took on a whole new meaning this week.
Lauren Bergner told TODAY Parents that she and her husband had spent months preparing their 6-year-old son, Brody, for a trip to Walt Disney World. Brody has autism and is non-verbal, and he sometimes has a hard time with noise and crowds.
The family had gone from ride to ride on Sunday and Brody was hot and tired. By the time they got through the line to meet Snow White, he was in full meltdown mode.
It could have gone badly and they could have thrown in the towel, but Snow White somehow knew just what to do to make Brody comfortable.
---
Bergner wrote on Facebook:
I wanted to share an amazing experience that I had today Sunday August 25th in Epcot. My son Brody has Autism and is non verbal. We went to meet Snow White by the fountain at the Germany Pavilion at 4:00 this afternoon. My son was having a autism meltdown. He was crying and was overwhelmed and just having a hard time. Snow White was amazing with him !! She kissed, hugged and cuddled him. He was laying his head crying on her lap. She then took him for a walk away from the crowd! She was amazing. She held his hand , danced with him, took him over to a bench and sat with him. She went above and beyond!! She took so much time with him. She was a pure angel! She was magical and my family is forever thankful and touched!
The photos show the Disney cast member cradling Brody in her lap, holding his hand as she walked around with him, and dancing with him. You can see in the progression of photos how his meltdown melted away, and he eventually looked like he was truly enjoying himself.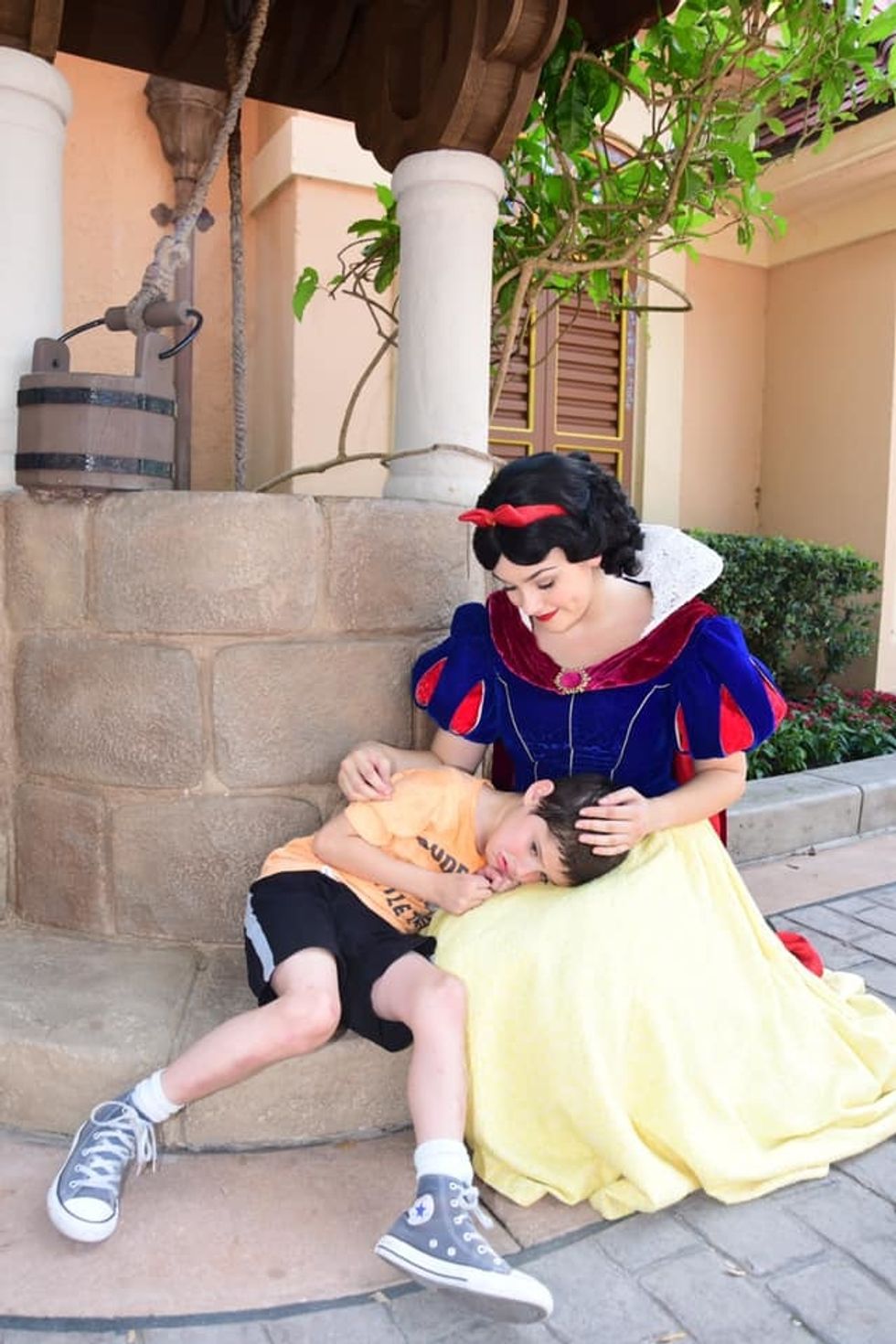 Lauren Bergner/Facebook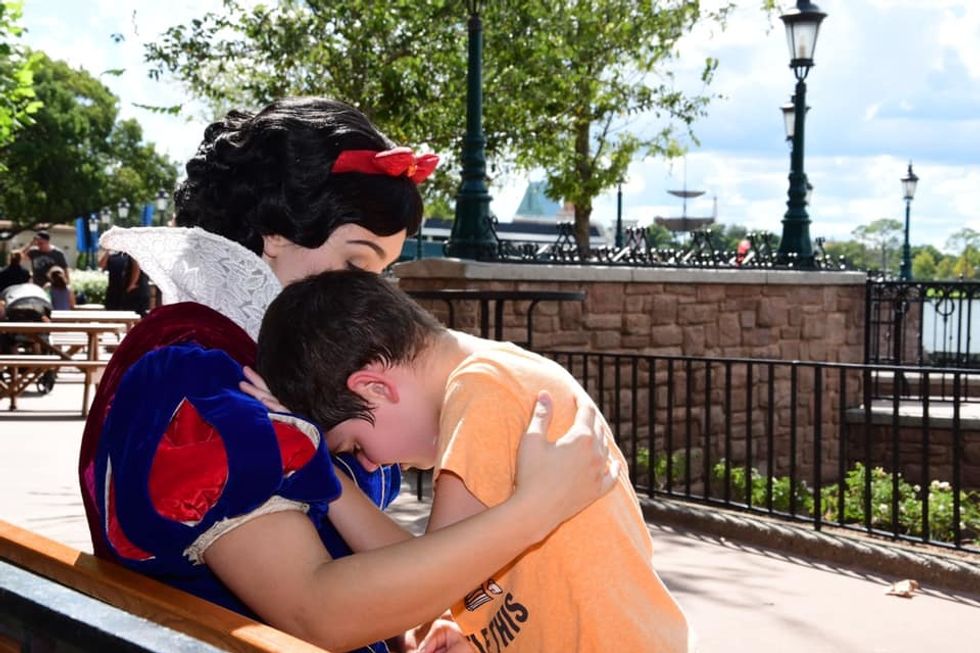 Lauren Bergner/Facebook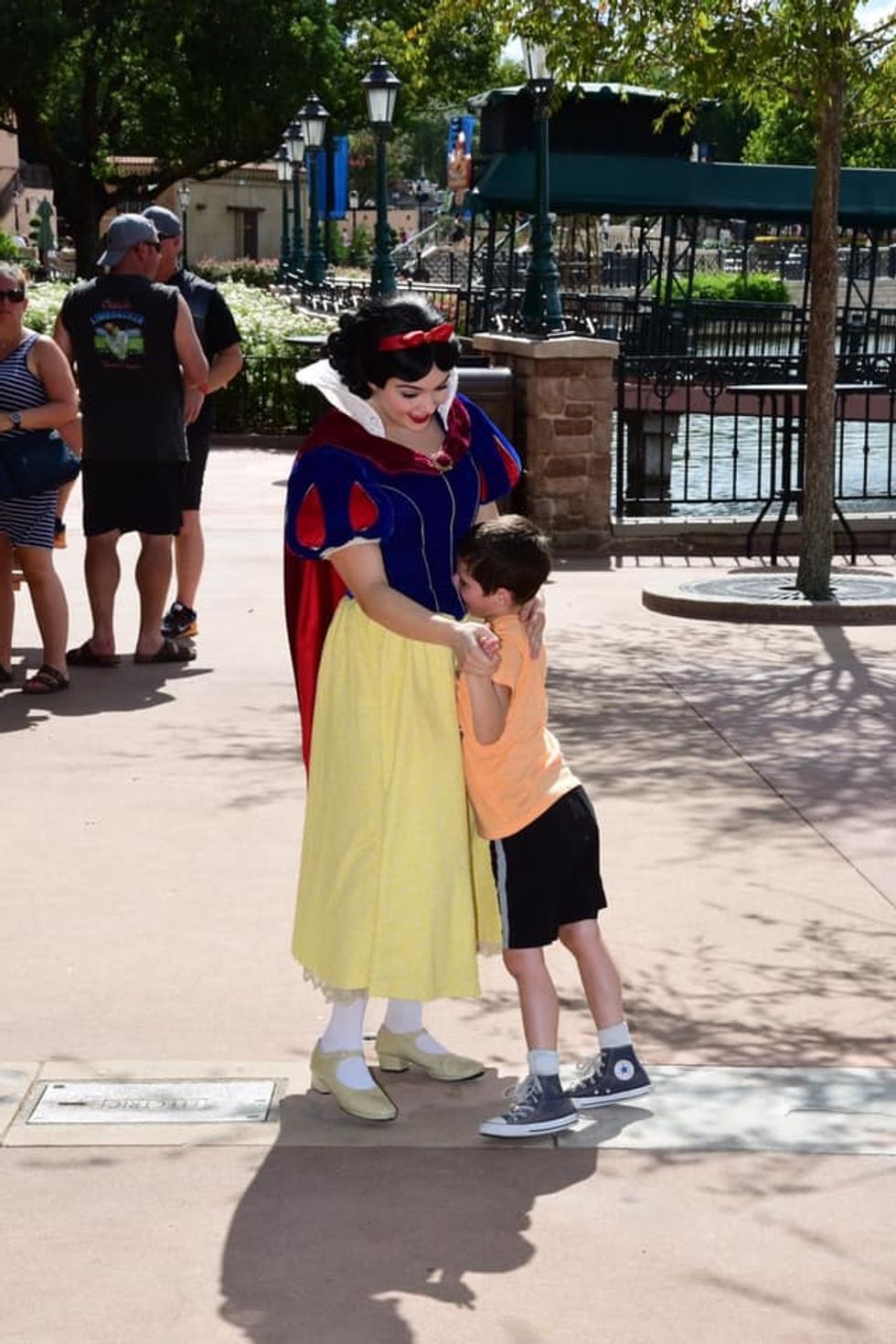 Lauren Bergner/Facebook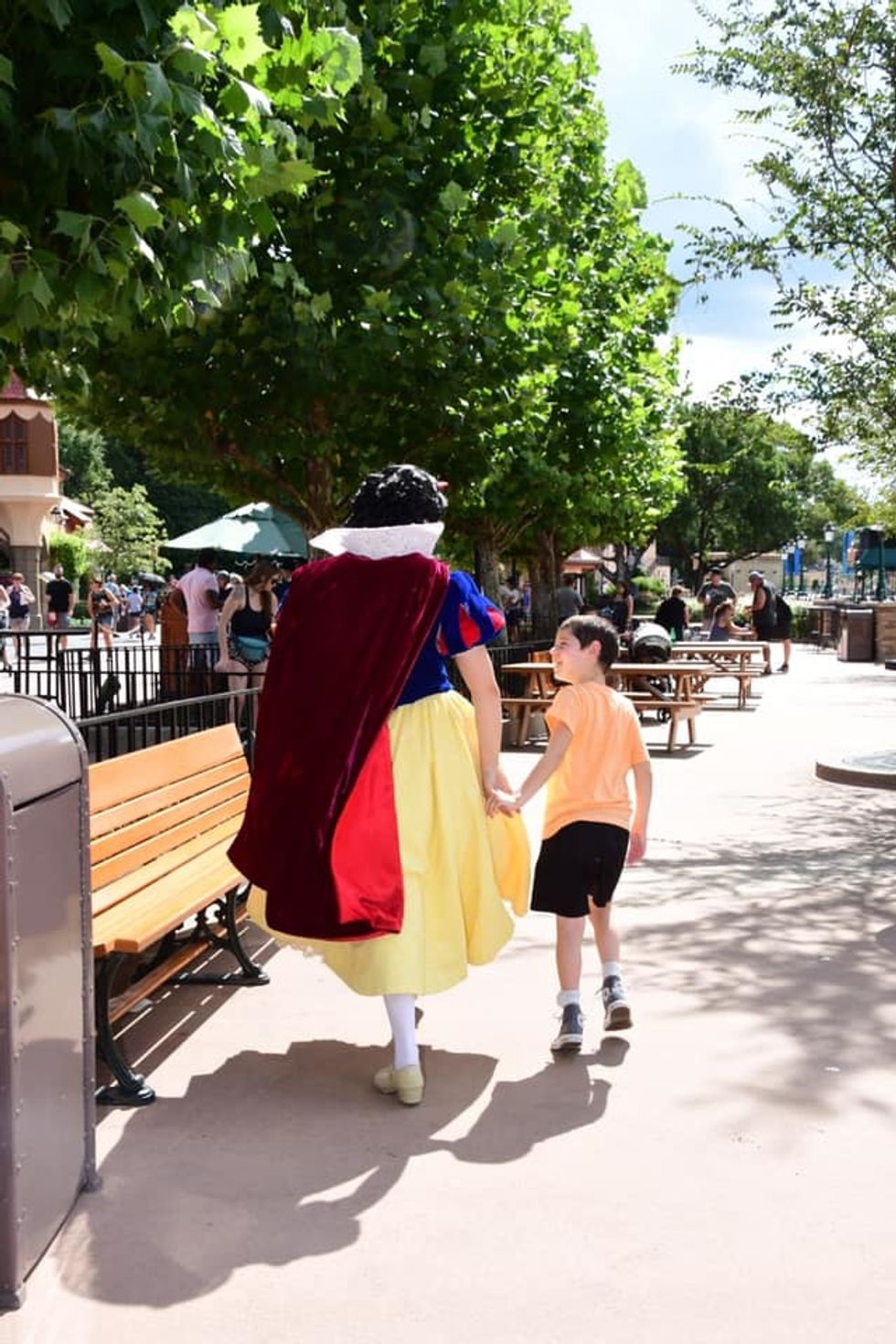 Lauren Bergner/Facebook
Knowing how to handle a child in the midst of a meltdown is tricky, and especially when the child has special needs like Brody. Bergner told TODAY Parents that her son loves hugs and soft, soothing voices, and she and her husband looked on in awe as their son immediately bonded with the princess.

This Snow White went above and beyond to help Brody calm down and gave him a special princess experience he and his family will never forget. Not only did her kindness move Brody's family deeply, but her actions served as an example to all of those people who witnessed it.
Another park goer who happened to witness the encounter captured a lovely photo that shows the princess's face clearly. The Bergners have already emailed the park and would like to identify the cast member to thank her for the time and effort she put into soothing Brody.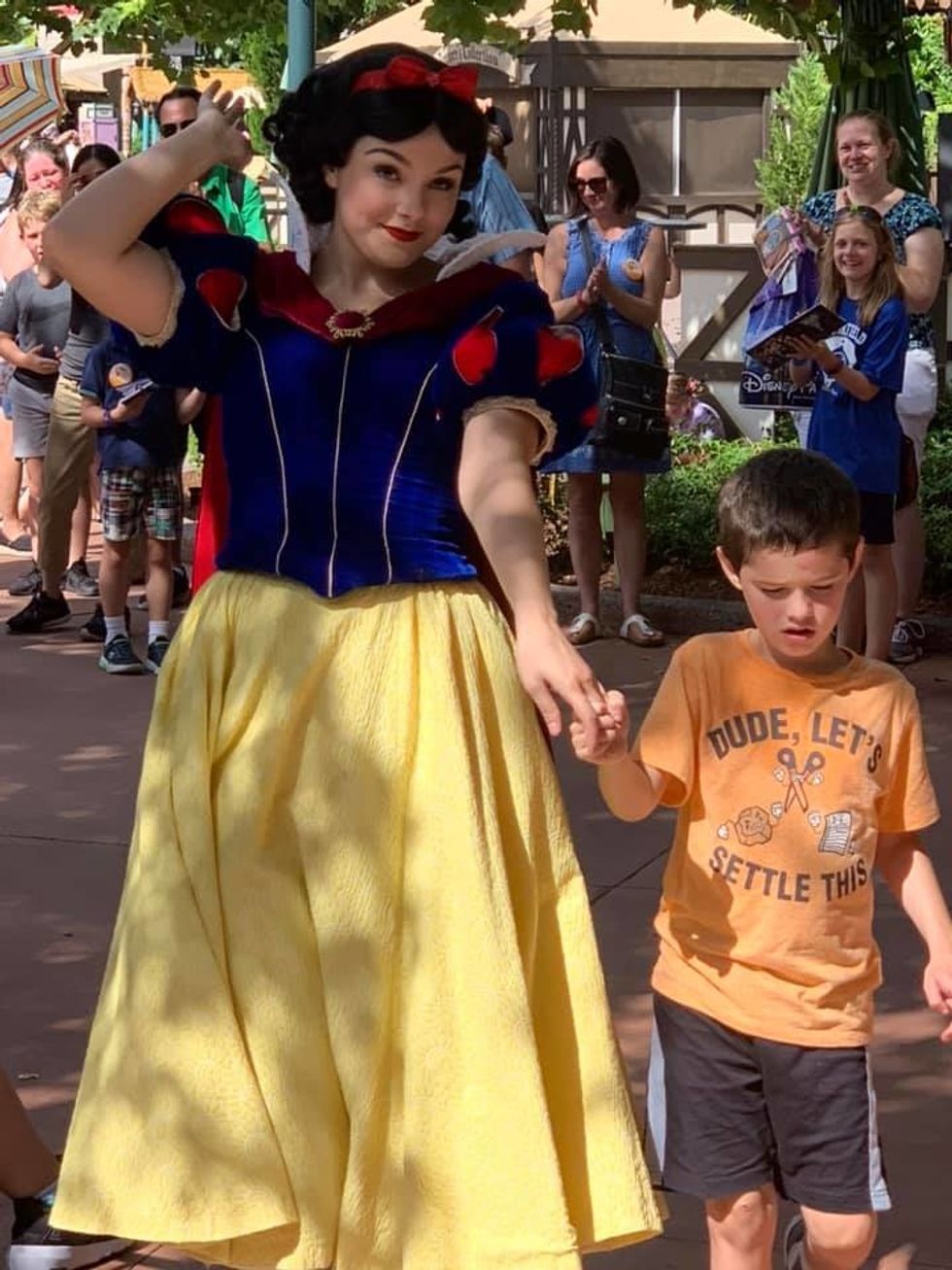 Lauren Bergner/Facebook
Here's to Disney magic, and to people who go out of their way to attend to the needs of every child.
popular