Pop Culture
Dennis Quaid recalls the spiritual experience that helped him overcome addiction
That's really what we're looking for, the joy of life, which is our gift, actually, the relationship with God that we all have.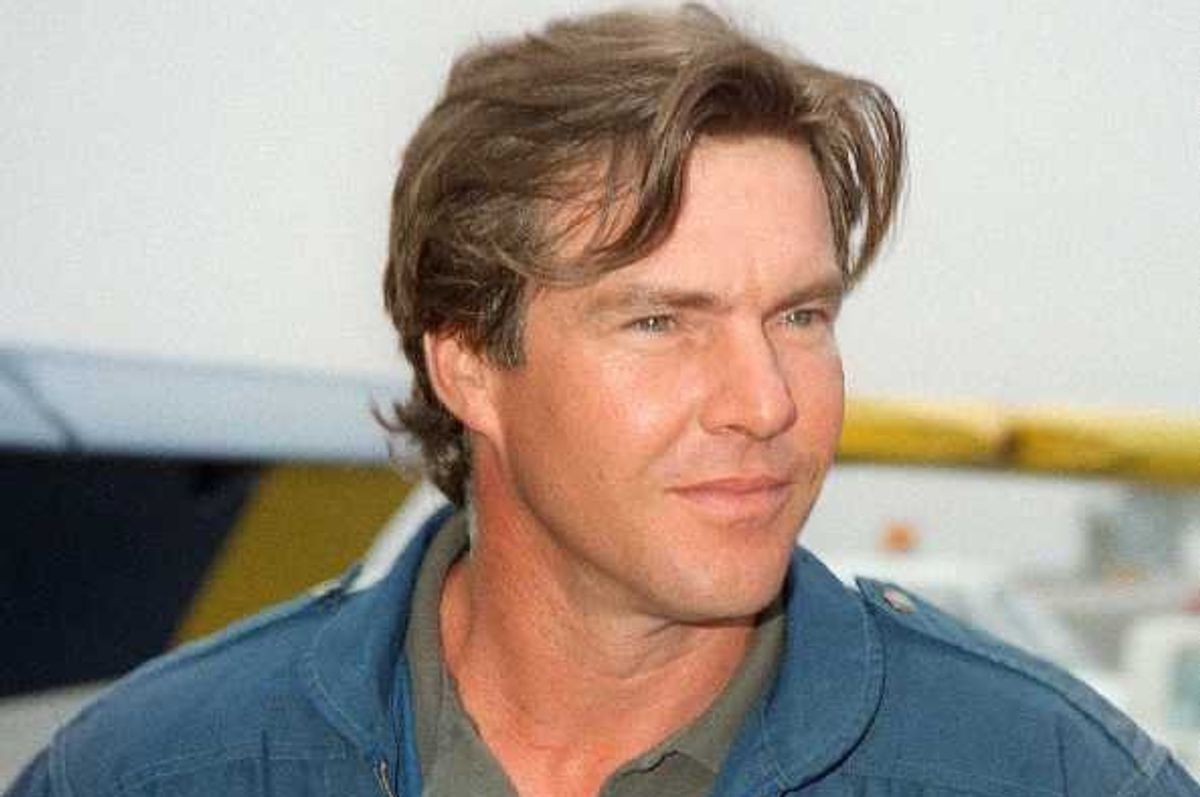 In an exclusive interview with People, actor Dennis Quaid shared how his faith led him towards the path of sobriety, and it's a great example of the major role that spirituality—that is, the feeling of connection to something greater to yourself, not necessarily in the form of religion—plays in addiction recovery.
Quaid broke into Hollywood in 1979's "Breaking Away," and over the next 10 years would become a household name. But at the height of his success, a profound moment caused him to check into a rehab center.
"I remember going home and having kind of a white light experience that I saw myself either dead or in jail or losing everything I had, and I didn't want that," he recalled to
the outlet.
---
.
While addiction is complex and multi-faceted, many former addicts note a sense of spiritual emptiness being a contributing factor, leading to feelings of isolation, a lack of purpose and depression, which individuals then attempt to use alcohol or drugs to fill the emotional void.
Quaid's insights seem to reflect this concept.
"It's a struggle," he told People. "We're all looking for the joy of life, and drugs and alcohol and whatever give that to you really quick…That's really what we're looking for, the joy of life, which is our gift, actually, the relationship with God that we all have. It's at the bottom of it, the joy of being alive."
For Quaid, and for many others who have gone through recovery, sobriety meant "getting back to that."
Dennis Quaid Says Faith Saved Him After Addiction: 'I'm Grateful to Still Be Here' (Exclusive) https://t.co/SEIcTMgcxZ pic.twitter.com/aUFvBFomdb

— People (@people) July 26, 2023
Going back to his Christian roots, Quaid began rereading not only the Bible but other religious texts like the Bhagavad Gita and the Quran. Though he grew up as a Christian, the actor noted that only through his recovery process did he develop a "personal relationship" with his faith.
Most recovery programs do have a spiritual component involved, encouraging practices that connect individuals to a "Higher Power," such as meditation, prayer or simply making gratitude lists.
The concept of spirituality might feel alienating to those battling addiction who equate it with religion and feel like they don't fit into a religious framework—which could cause them to avoid seeking help at all.

However, the two are not the same. Psychiatrist Dr. Maya Spencer defines spirituality as "the recognition of a feeling or sense or belief that there is something greater than myself, something more to being human than sensory experience, and that the greater whole of which we are part is cosmic or divine in nature."
Spirituality is a deeply personal process, which is partially why most recovery programs use the general term "Higher Power" so that anyone can assign their own meaning, be it God, the Universe, Oneness, etc. In this case, Quaid might have found peace through what he calls "God," but others have found it in recovery using different names.
And truly, addiction recovery aside, it is awe-inspiring to think about how tapping into that mysterious, cosmic force can rewire even our most deeply ingrained beliefs in an instant. Only a month ago, on June 22, 2023, a white supremacist reported changing his entire worldview after taking part in an MDMA study and feeling a divine sense of "connection."

All this to say—we might never be able to agree on what we're a part of, exactly, but believing we are a part of something often helps us not take this miraculous existence for granted.
Watch Dennis Quaid's full cover interview with People below: