Inclusivity
Catholic priest explains what it really means to be 'Pro-Life'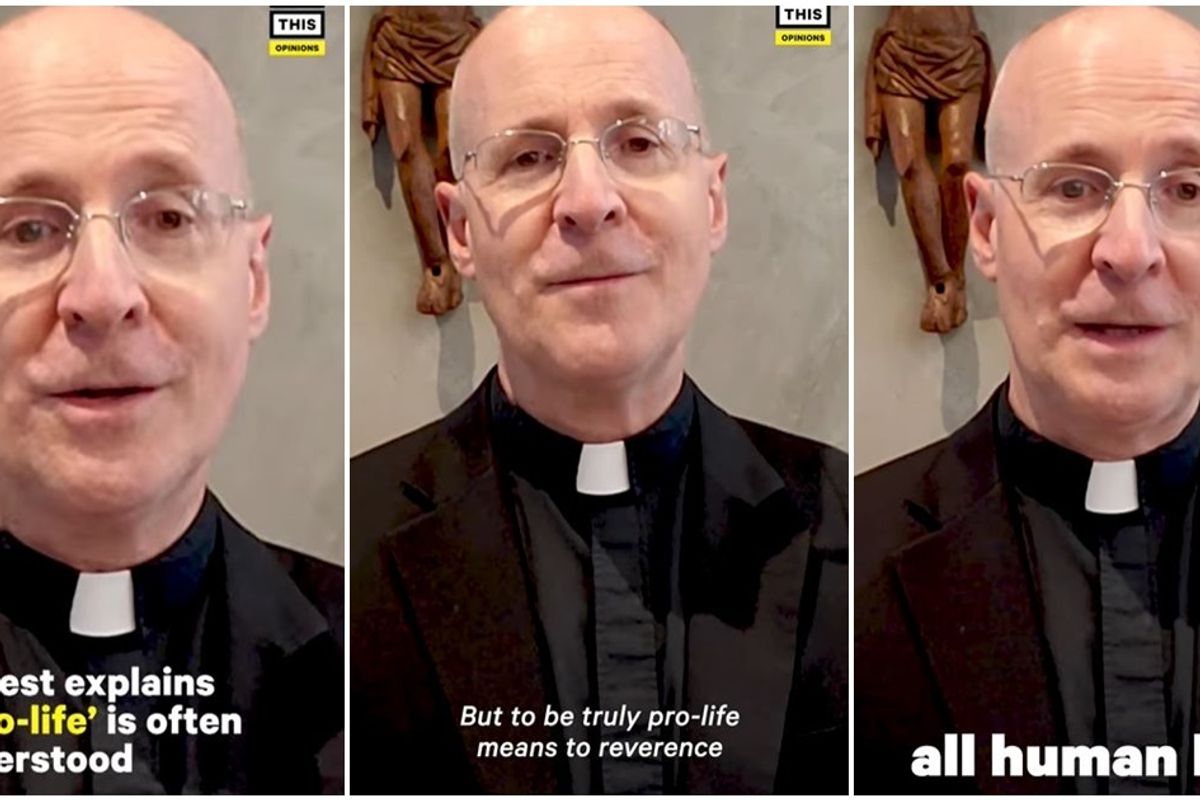 via Now This
In a video by Now This, Father James Martin explains how people who claim to be pro-life are actually only supporting one type of life, the unborn child, while so many others also need help.
Father Martin is an American Jesuit priest, writer, and editor-at-large of the Jesuit magazine America. He was appointed as a consultant to the Vatican's Secretariat for Communications by Pope Francis in 2017.
"Some people believe that being pro-life means being someone who reverences the unborn child in the womb, and that's true, and I do. But to be truly pro-life means to reverence all human life," he says in the video.
---
Father Martin then discusses all of the lives that pro-life people should value as well: The "Black man or woman fearing for their lives," "the refugee or migrant who are desperate to save the lives of their children," "the LGBT teen who is tempted to take their life because of bullying, harassment or violence."

The priest also explains that some people who've been cast away by society such as the homeless and death row inmates are lives worthy of saving as well.
"All these lives are precious, scared, and holy," the Father continues. "And all these issues — racism, refugees, homelessness, LGBT issues, the death penalty — are also life and death issues."