popular
Patriots coach says 'no thanks' to Trump's desperate Medal of Freedom award offer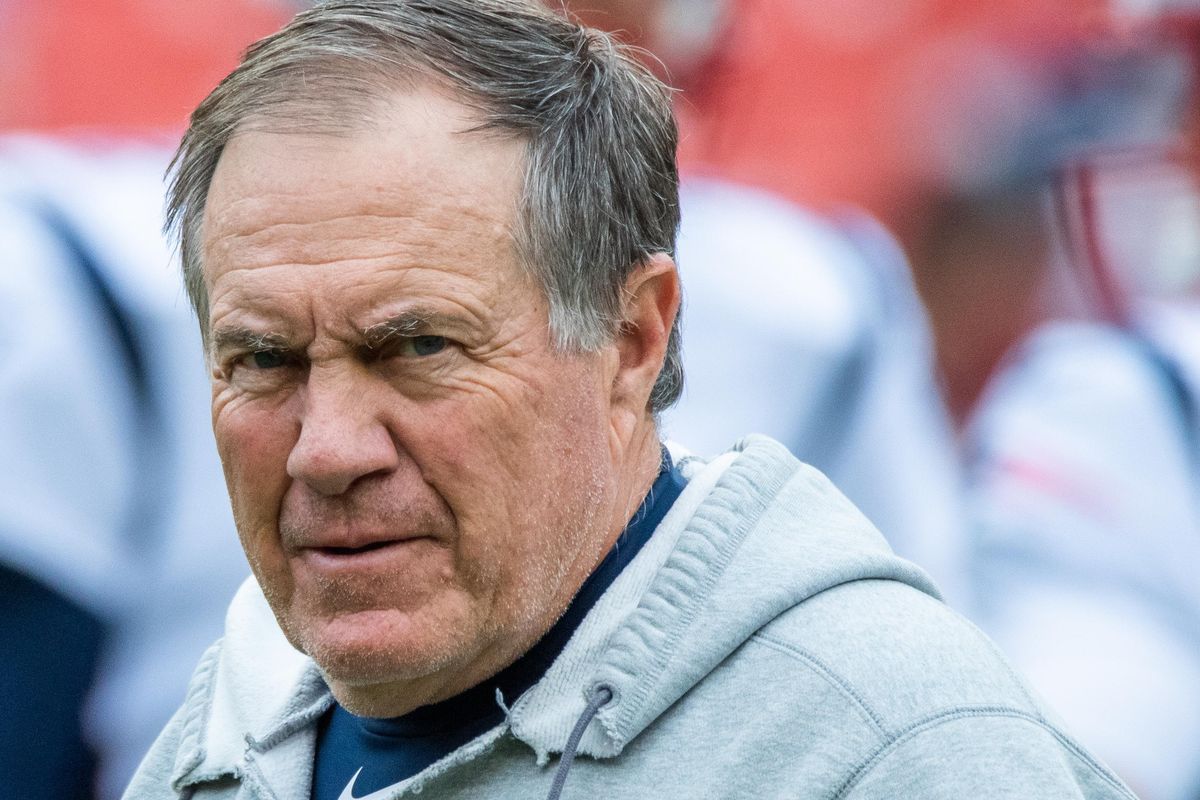 New England Patriots coach Bill Belichick is so punk rock and doesn't care what you think: That includes the President of the United States.
Three days after the riots at the Capitol, Trump announced he would be awarding future NFL Hall of Famer coach Belichick the Medal of Freedom, which is our nation's highest civilian honor. So, for Belichick to turn it down is quite a statement. He is the only person who could refuse such an honor without anyone thinking that he is trying to gain the spotlight. He just does what he thinks is right.
And that in itself ironically might be what makes him award-worthy.
---
Belichick has never been known for attention-grabbing antics. Anyone who has seen his press conferences knows what I'm talking about. During a Monday night in September 2014, the Chiefs embarrassed the Patriots, 41-14. New England needed to brush it off and focus on the Cincinnati Bengals, who was their opponent the following Sunday.
During the post-game press conference, the media peppered Belichick with ludicrous questions attacking the integrity of the entire organization, quarterback Tom Brady not withstanding. Rather than getting dragged into a frivolous back and forth with the press, Belichick answered every inane question with three words: "on to Cincinnati." That became a rallying cry of sorts for the Patriots over the rest of the season. From there, they won 11 out of the 12 games remaining in the regular reason, and went on to win their first Super Bowl in 10 years.
To this day, "on to Cincinnati" has become a popular catchphrase for "let's move on."
When Belichick announced Monday night that he will not accept the Presidential Medal of Freedom, saying "remaining true to the people, team and country I love outweigh the benefits of any individual award," was his way of politely saying "on to Joe Biden."
Although Belichick describes himself as apolitical, he was forced to address a note he penned to Donald Trump after the 2016 presidential election. Belichick claimed at a press conference that "anyone who has known him for more than five minutes knows that he is not a political person." He went on to say that his friendship with Trump went back a long way, but that John Kerry was also in the Patriots locker room weeks earlier. Belichick was quick to point out that the two politicians had very different political views, but who he is friends with has nothing to do with who he votes for. That, alone, is a page we should all take from the greatest football mind of all time, especially if we are going to heal this country.
Loyalty is important, but standing up for what you believe in is even more so. In typical Belichick-style, his delicately-worded statement said everything he wanted to say (in as few words possible):
"Recently I was offered the opportunity to receive the presidential medal of freedom, which I was flattered by out of respect for what the honor represents and admiration for prior recipients. Subsequently, the tragic events of last week occurred and the decision has been made not to move forward with the award. Above all, I am an American citizen with great reverence for our nation's values, freedom and democracy. I know I also represent my family and the New England Patriots team. One of the most rewarding things in my professional career took place in 2020 when, through the great leadership within our team, conversations about social justice, equality and human rights moved to the forefront and became actions. Continuing those efforts while remaining true to the people, team and country I love outweigh the benefits of any individual award."
It doesn't matter if Belichick was close with Donald Trump. By turning down the Medal of Freedom from one of his friends (technically he didn't refuse it, he just isn't going to "move forward" with it), he has given us the blueprints to stay true to our hearts, no matter what those around us might feel. Standing up for what you believe in doesn't mean just spouting your point of view on social media. It means walking the walk.