popular
Step aside, Barbie. Mattel is launching its first line of gender-neutral dolls.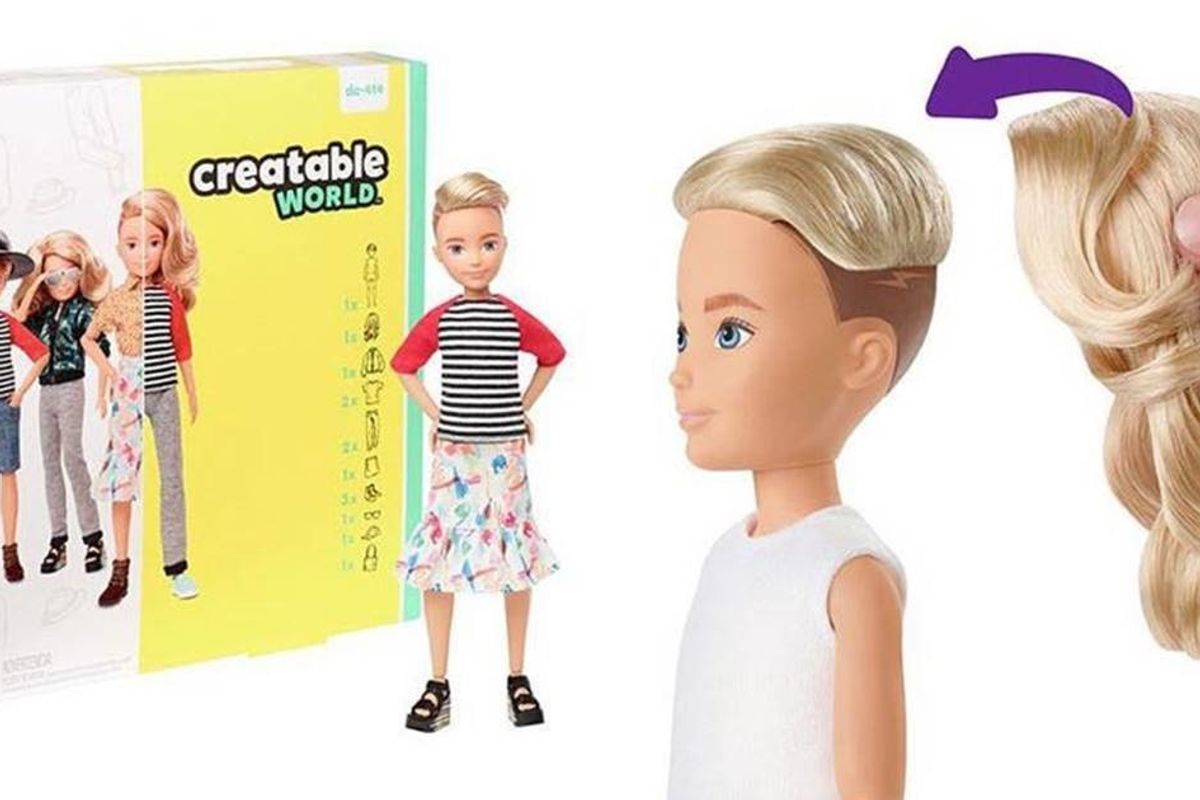 via Mattel
As the world slowly becomes more inclusive about gender expression, so is the toy aisle.

Last year, Mattel, the creators of the ultimate gendered toy, Barbie, did away with "boys" and "girls" toy divisions in favor of non-gendered sections such as "dolls" or "cars."
Target has also been moving away from gendered toy aisles. Last year, it announced it would phase out gender-based signage from a number of departments, including toys.
While it may appear as though manufacturers and big-box retailers taking a progressive stance, their choices are in total alignment with the market. Millennial parents have a growing interest in purchasing toys and clothing for their children that are gender-neutral.
---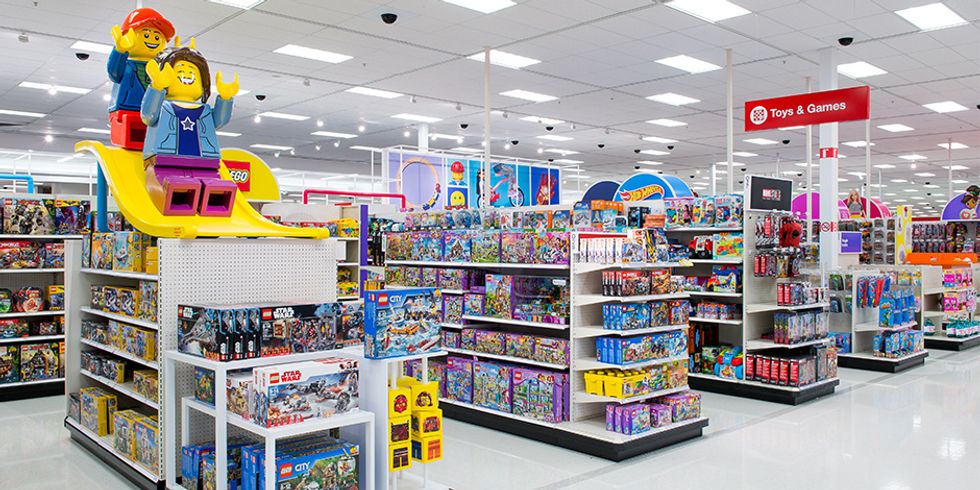 via Target Corporate
"As millennial parents start families of their own, we see them reconsidering some of the more traditional elements of parenting," said Dana Macke, associate director of lifestyles and leisure at Mintel, told Market Watch. "As such, brands are trying to bridge this divide by developing toys that meet both kids' and parents' gender expectations," Macke continued.
Mattel has responded to this change in cultural and market norms by launching the Creatable World series of gender-less dolls.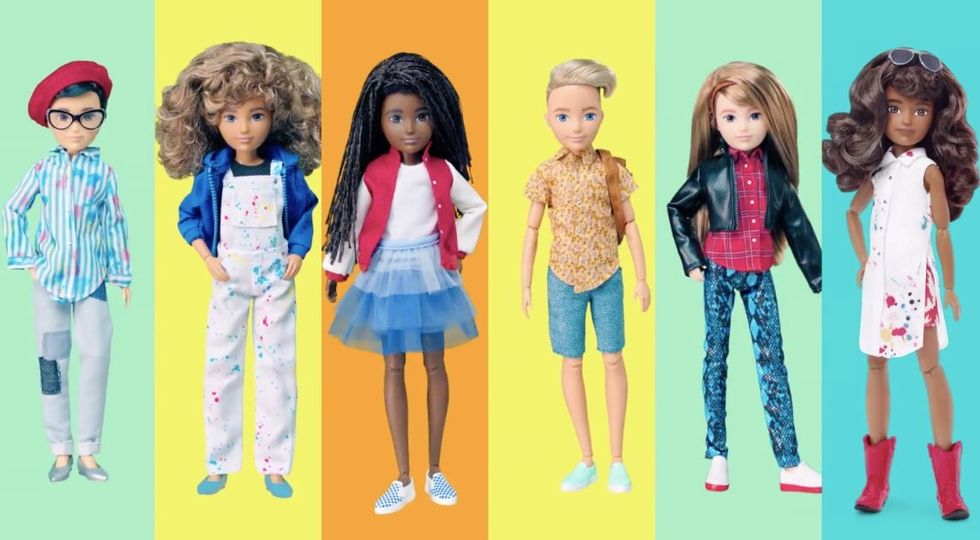 via Mattel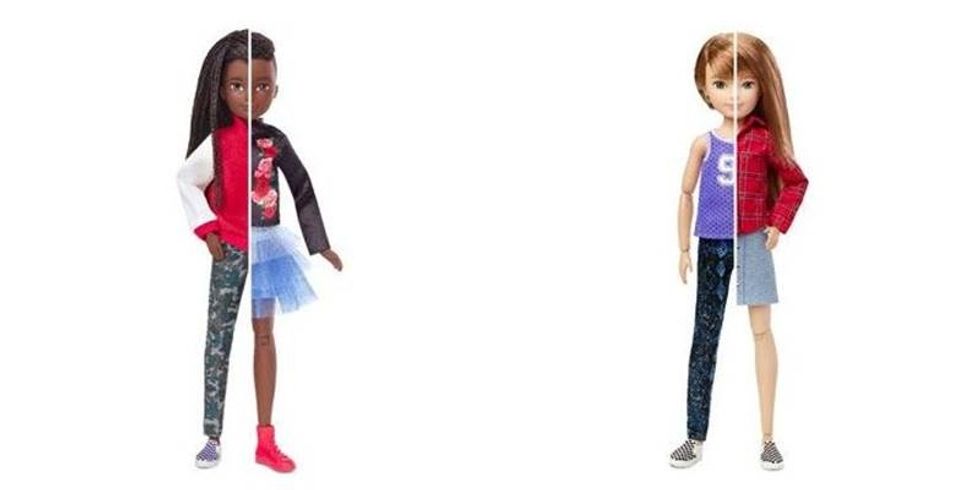 via Mattel
via Mattel
The dolls, which cost $29.99, don't have broad shoulders like Ken or breasts like Barbie. Creatable World dolls can be played with as a boy, a girl, or neither. They're slim with androgynous faces and short hair and can be fitted with wigs and a wardrobe consisting of sneakers, graphic tees, hoodies, tutus, or camouflage pants.
"Toys are a reflection of culture and as the world continues to celebrate the positive impact of inclusivity, we felt it was time to create a doll line free of labels," Kim Culmone, senior vice president of Mattel Fashion Doll Design, said in a press release.

Mattel's president Richard Dickson insists the Createable World dolls aren't a political statement.

"We're not in the business of politics, and we respect the decision any parent makes around how they raise their kids. Our job is to stimulate imaginations. Our toys are ultimately canvases for cultural conversation, but it's your conversation, not ours; your opinion, not ours," he told Time.
In our world, dolls are as limitless as the kids who play with them. Introducing #CreatableWorld, a doll line desig… https://t.co/sgUCk9c6aQ

— MATTEL (@MATTEL) 1569388522
Creatable Dolls are a welcome addition to the toy aisle because they give children what we all need: more choice and freedom.

Children growing up today are at a wonderful advantage over older generations because they have greater freedom to express themselves however they choose and to feel comfortable and safe doing so. Mattel's new dolls give them one more way to express themselves and to better relate to those who are different.