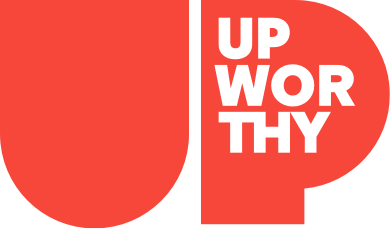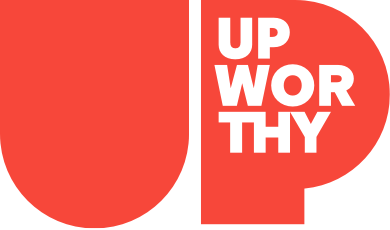 Stories Worth Sharing.

For People Who Give a Damn.
Sign up for the Upworthy newsletter:
(c) GOOD Inc. All Rights Reserved.
PS. You are doing great. Keep it up :<)
This website uses cookies in order to enhance your experience. Please review our Privacy Policy to learn how we may use cookies and how you can change your browser settings to disable cookies. By continuing to use this website without changing your settings, you consent to our use of cookies.
Twitter user Matt, who goes by the name @SixthFormPoet, shared a dark love story on Twitter that's been read by nearly 600,000 people. It starts in a graveyard and feels like it could be the premise for a Tim Burton film.
While it's hard to verify whether the story is true, Matt insists that it's real, so we'll believe him.

Culture
Get stories worth sharing delivered to your inbox
"Clay's tallest story" is one we should all stop to listen to, no matter how much we think we know about mental health. What starts off as a forgettable fishing video quickly turns into a powerful metaphor about mental health.

What would you do if an unexpected gust of wind pushed your boat out to sea? You'd call for help. It's so obvious, why would anyone think differently? But when it comes to our mental health, things often appear so much more unnecessarily complicated. Thanks for the reminder, Clay!
Clay's Tallest Story www.youtube.com
Heroes
Photo by Kelly Sikkema on Unsplash
Approximately 10% of the population is left-handed, and the balance between lefties and righties has been the same for almost 5,000 years. People used to believe that left-handed people were evil or unlucky. The word "sinister" is even derived from the Latin word for "left."
In modern times, the bias against lefties for being different is more benign – spiral notebooks are a torture device, and ink gets on their hands like a scarlet letter. Now, a new study conducted at the University of Oxford and published in Brain is giving left-handers some good news. While left-handers have been struggling with tools meant for right-handers all these years, it turns out, they actually possess superior verbal skills.
Researchers looked at the DNA of 400,000 people in the U.K. from a volunteer bank. Of those 400,000 people, 38,332 were southpaws. Scientists were able to find the differences in genes between lefties and righties, and that these genetic variants resulted in a difference in brain structure, too. "It tells us for the first time that handedness has a genetic component," Gwenaëlle Douaud, joint senior author of the study and a fellow at Oxford's Wellcome Centre for Integrative Neuroimaging, told the BBC.
popular
Pete the Plant is a maidenhair fern living in the Rainforest Life exhibit at the London Zoo, but Pete the Plant isn't like other plants. Pete the Plant is also a budding photographer. Scientists in the Zoological Society of London's (ZSL) conservation tech unit has been teaching the plant how to take selfies.
The ZSL held a competition in partnership with Open Plant, Cambridge University, and the Arribada Initiative for the design of a fuel cell powered by plants. Plant E in the Netherlands produced the winning design. The prototype cell creates electricity from the waste from the plant's roots. The electricity will be used to charge a battery that's attached to a camera. Once Pete the Plant grows strong enough, it will then use the camera to take a selfie. Not too bad for a plant.
"As plants grow, they naturally deposit biomatter into the soil they're planted in, which bacteria in the soil feeds on – this creates energy that can be harnessed by fuel cells and used to power a wide range of conservation tools," Al Davies, ZSL's conservation technology specialist, explains.
Innovation
Get stories worth sharing delivered to your inbox