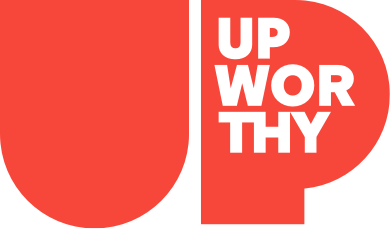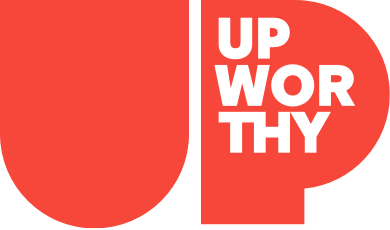 Stories Worth Sharing.

For People Who Give a Damn.
Sign up for the Upworthy newsletter:
(c) GOOD Inc. All Rights Reserved.
PS. You are doing great. Keep it up :<)
This website uses cookies in order to enhance your experience. Please review our Privacy Policy to learn how we may use cookies and how you can change your browser settings to disable cookies. By continuing to use this website without changing your settings, you consent to our use of cookies.
Men are sharing examples of how they step up and step in when they see problematic behaviors in their peers, and people are here for it.
Twitter user "feminist next door" posed an inquiry to her followers, asking "good guys" to share times they saw misogyny or predatory behavior and did something about it. "What did you say," she asked. "What are your suggestions for the other other men in this situation?" She added a perfectly fitting hashtag: #NotCoolMan.
Not only did the good guys show up for the thread, but their stories show how men can interrupt situations when they see women being mistreated and help put a stop to it.
Culture
Get stories worth sharing delivered to your inbox
Abigail Disney is the granddaughter of the late Roy Disney, the co-founder of the Walt Disney Co. Abigail herself does not have a job within the company, but she has made some public complaints about the way things are being run and how it is effecting the employees of the company.
Disney recently spoke on the Yahoo News show "Through Her Eyes," and shared a story of how a Magic Kingdom employee reached out to her about the poor working conditions at the theme park. So, Disney went to see for herself, and she did not like what she found.
popular
Photo by Hunters Race on Unsplash
If you're a woman and you want to be a CEO, you should probably think about changing your name to "Jeffrey" or "Michael." Or possibly even "Michael Jeffreys" or "Jeffrey Michaels."
According to Fortune, last year, more men named Jeffrey and Michael became CEOs of America's top companies than women. A whopping total of one woman became a CEO, while two men named Jeffrey took the title, and two men named Michael moved into the C-suite as well.
The "New CEO Report" for 2018, which looks at new CEOS for the 250 largest S&P 500 companies, found that 23 people were appointed to the position of CEO. Only one of those 23 people was a woman. Michelle Gass, the new CEO of Kohl's, was the lone female on the list.
popular
How much of what we do is influenced by what we see on TV? When it comes to risky behavior, Netflix isn't taking any chances.
After receiving a lot of heat, the streaming platform is finally removing a controversial scenedepicting teen suicide in season one of "13 Reasons Why. The decision comes two years after the show's release after statistics reveal an uptick in teen suicide.
"As we prepare to launch season three later this summer, we've been mindful about the ongoing debate around the show. So on the advice of medical experts, including Dr. Christine Moutier, Chief Medical Officer at the American Foundation for Suicide Prevention, we've decided with creator Brian Yorkey and the producers to edit the scene in which Hannah takes her own life from season one," Netflix said in a statement, per The Hollywood Reporter.
Culture
Get stories worth sharing delivered to your inbox